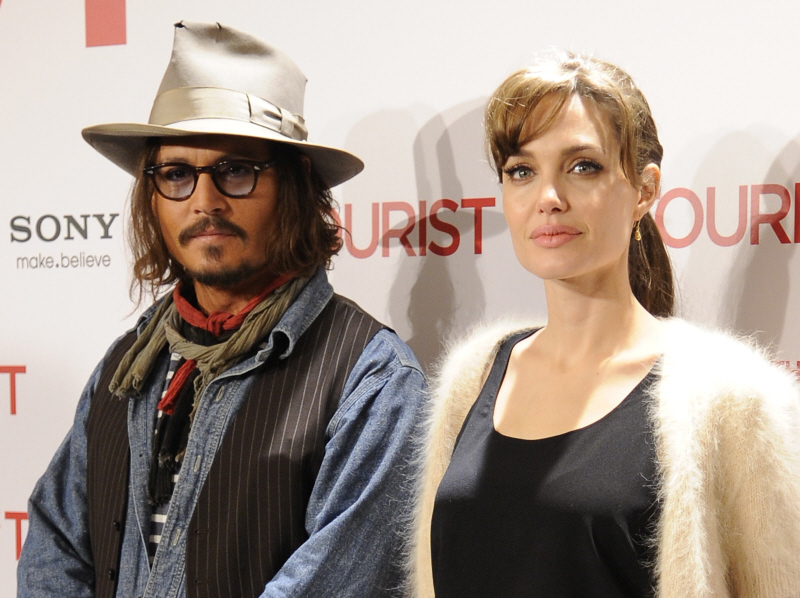 Of course. This story is a giant "of course." The only shocking thing is how long it took for the tabloids to work this angle. So, you know how Johnny Depp and Vanessa Paradis are pretty much over? Although Vanessa claims they're not, People Mag disagrees and I'm siding with People. Anyway, back in 2010, Johnny Depp went to work in Venice with an actress named Angelina Jolie. Heard of her? Allegedly, Vanessa wasn't happy that her beloved was working with the famed "homewrecker" and VP attempted to "order" Johnny to quit The Tourist. He didn't quit it, so obviously, he and Angelina slept together. Ever since The Tourist's production in the spring of 2010, there were rumors that Vanessa hated Angelina and that this hatred may have even lead to some high-profile shunning at certain events (the 2011 Golden Globes, the Cannes Film Festival). So, with that back story, why did it take the tabloids so long to come up with a "Johnny Depp and Vanessa have split up because of Angelina Jolie, of course" story?
Angelina Jolie is the reason Johnny Depp's relationship with longtime love Vanessa Paradis is on the rocks, say sources. Vanessa believes Johnny cheated with Angelina during the making of The Tourist, and that's what tore their 14-year-relationship apart!

"It's no coincidence that things began to unravel for Johnny and Vanessa when he started working with Angelina on The Tourist last February. Vanessa was absolutely convinced that Johnny slept with Angelina, and her jealousy and suspicions ended up destroying them."

"Vanessa was against Johnny working with Angelina in the first place," revealed an insider. "She firmly believed that Angelina stole Brad Pitt away from Jennifer Aniston and felt she'd do the same with Johnny."

Vanessa begged Johnny to pull out of the project, and failing that, she demanded that a steamy shower sex scene be cut from the script. Still, insiders say the off-screen chemistry between Johnny and Angelina on the Venice set with obvious to everyone.

"Angelina and Johnny were constantly hanging out, cracking each other up," divulged a source. Meanwhile, Vanessa has denied reports that she and Johnny are splitting up, but the insider insists they are, adding: "Angelina drove a wedge between them."
[From The Enquirer, print edition]
Do I think Johnny and Angelina boned? Not really. I don't even buy that they were attracted to each other. For those of us who saw The Tourist, their chemistry was sweet and a bit cute, but not hot and heavy. As for how they seemed on the red carpet – well, they avoided each other and when they were forced to stand next to each other, they kind of looked like they hated each other.
What's weird is that I think the tabloids were really on to something with the Johnny Depp-Eva Green stories. I still think that one might be on. Star Magazine has a story about Eva and Johnny this week too – "Their romance is getting really steamy" according to Star's source. They just make sense together. Depp and Jolie? Not so much.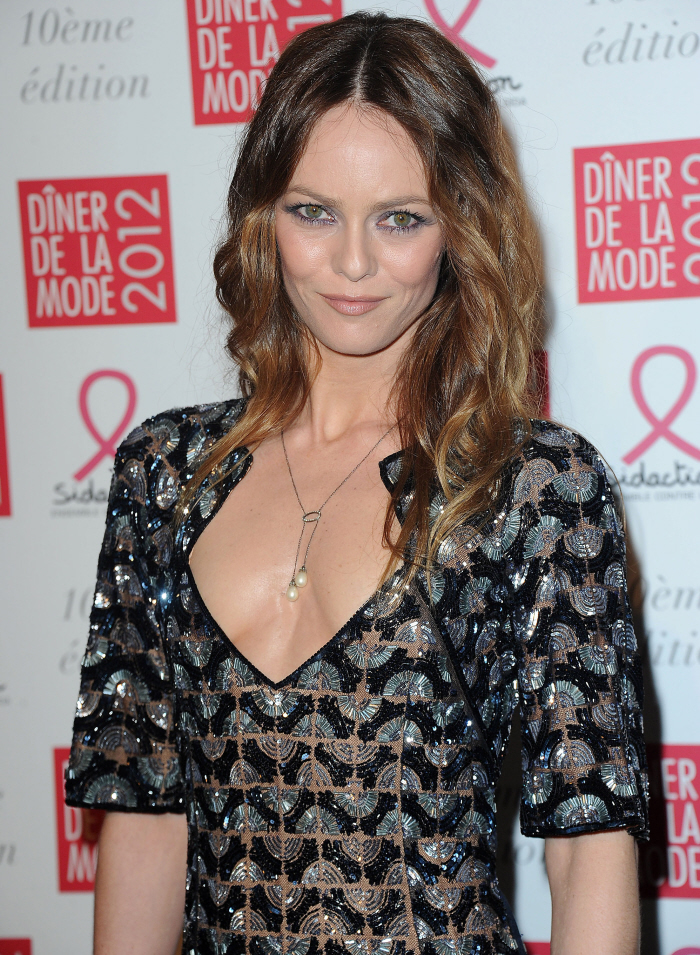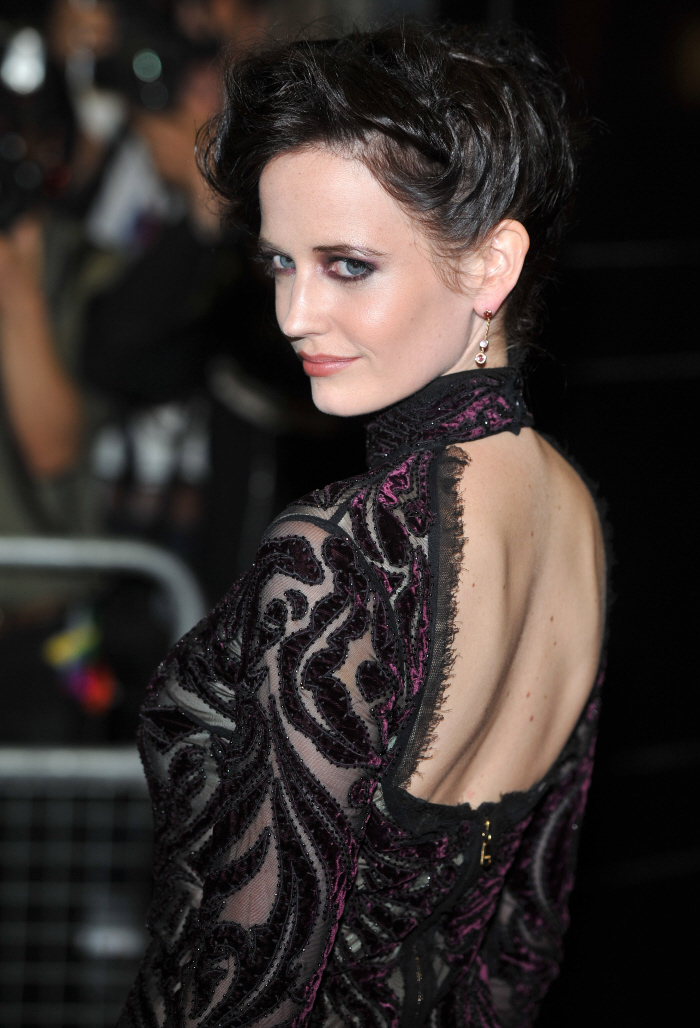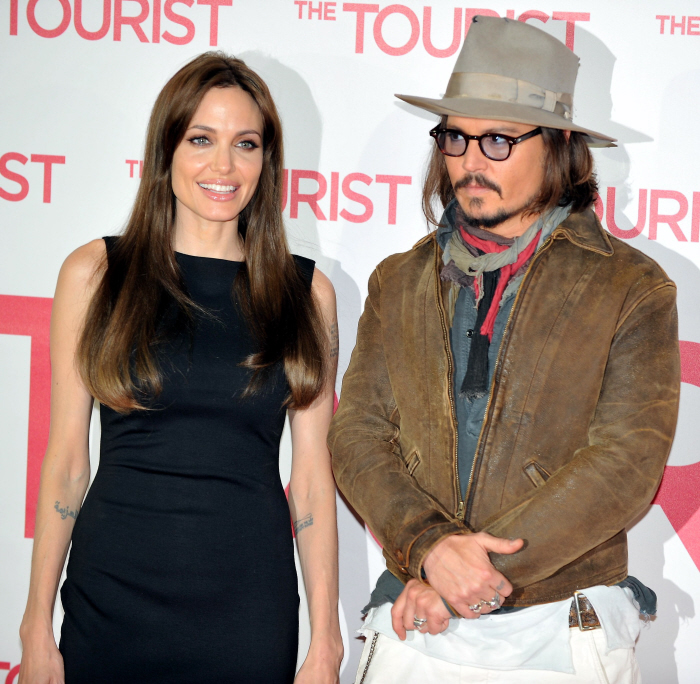 Photos courtesy of WENN.