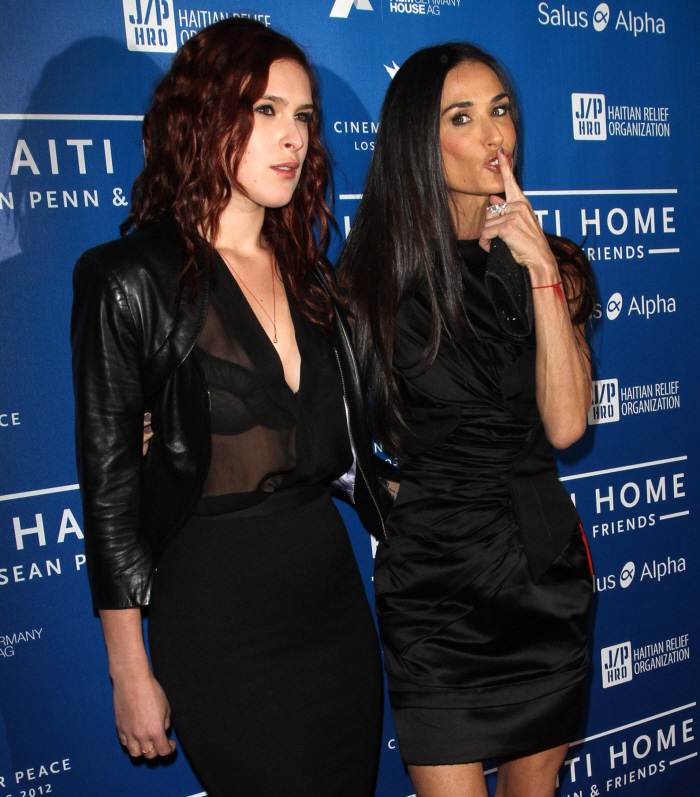 Demi Moore has been on a bad path for a while. I tend to think it's not just a matter of a "mid-life crisis" or even just a post-divorce bender. I think something is seriously wrong with Demi, and something has been wrong with her for a while. The stories about Demi's activities the past few months has gotten worse and worse, from her diet of Red Bull, Adderall and Whip-its, to her "creepy cougar" partying with Rumer's friends, to her grinding on some poor young boy's ass, and on and on. Throughout it all, Demi seems to have resisted rehab, choosing instead to delve deeper into Kabbalah spiritual guidance, even at the expense of her relationship with her daughters. Well, it seems like someone might have gotten through to Demi, because there are some reports now that she's entered rehab:
It appears Demi Moore has taken her "spiritual counseling" to the next level. E! News has learned exclusively that the Margin Call star has checked into the ultra-posh Cirque Lodge addiction treatment center in Sundance, Utah.

A source tells E! News Moore entered the facility the week following her now infamous Jan. 23 hospitalization, after she suffered seizure-like symptoms during a party at her home in the Benedict Canyon area of Los Angeles.

"She's on total lockdown and only talking to a small group of people," the rehab source said, adding that the 49-year-old actress is being treated for both an eating disorder and addiction issues.

Specializing in "individualized addiction treatment," Cirque Lodge has a reputation for catering to a celebrity clientele, reportedly including the likes of Lindsay Lohan, Eva Mendes and Mary-Kate Olsen.

So how did Moore check into the rehab facility without the media catching wind of it?

We've learned that in the days after her hospitalization, Moore gathered her belongings from her home and was whisked off to the mountain retreat in Utah for treatment.

"It became clear to her that her way of coping with her stress was not working and she needed more help," the source continued.

As we previously reported, Moore had been consulting with an intuitive healer and psychic medium.

Despite speculation that her exes Bruce Willis and Ashton Kutcher visited Moore at home earlier this week, Moore spent the entire week in Utah.

When reached by E! News, Demi Moore's rep had no comment.
[From E! News]
People Mag and Us Weekly are going with E! News' report too, although just hours before E! came out with this, People Magazine had yet another story about how "private" Demi is and how NO ONE knows where she is. A source told People, "Demi is such a private person… and where she is now is being kept top secret." Her rep did tell People that Demi decided to get "professional assistance to treat her exhaustion and improve her overall health."
More evidence that Demi is in rehab: Tallulah celebrated her 18th birthday, a rite of passage, with her father at his place. Demi was nowhere to be seen – and you know she would have loved to grind on some of Tallulah's barely legal friends.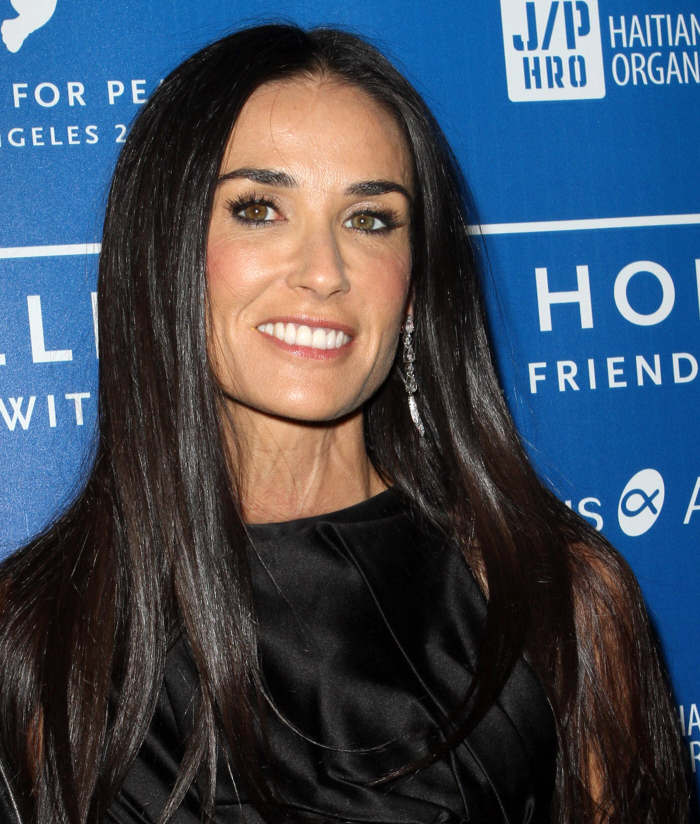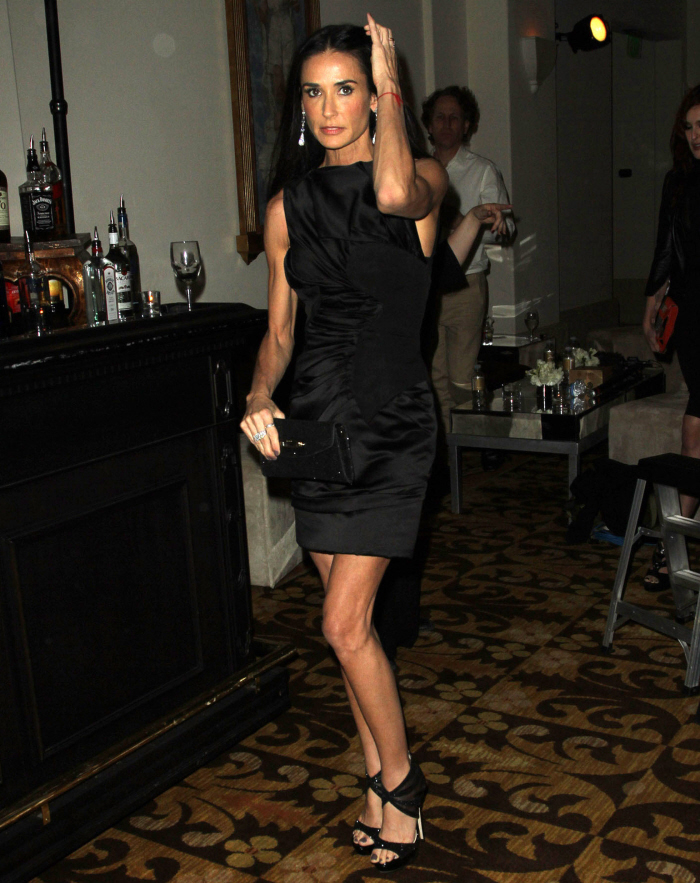 Photos courtesy of WENN.