Duchess Kate gets back from vacation, then spends hours in the hair salon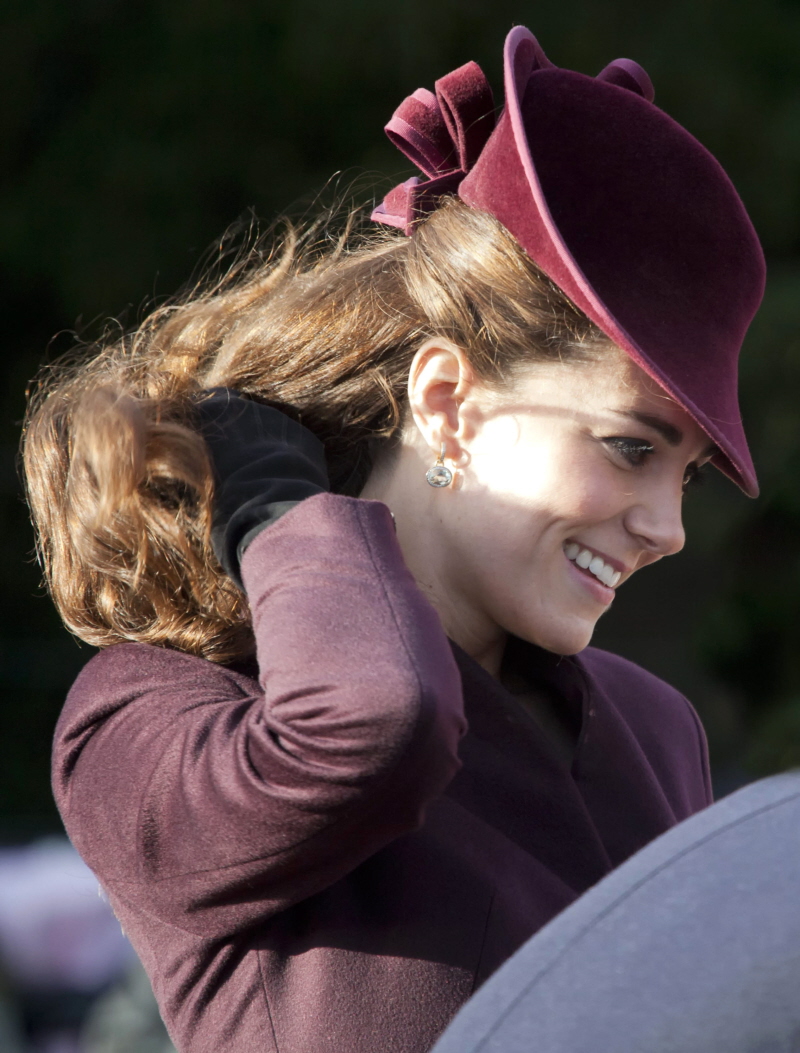 Duchess Kate has returned to England following her two-week Mustique vacation with her family. Prince William did join Kate for the vacation, he just came there days after she arrived. I yelled about the "tone-deaf" PR of the vacation, but in the end, I took some of it back. It was probably nice for William and Kate to get away together (with her family) before William's six-week training session in the Falklands. But don't think that Kate and William were trying to get pregnant during their vacation – British sources are still claiming that it will be another year before any royal baby-making goes down.
So William has officially left his duchess wife for the Falklands – I thought he was going to be on the base there, but People Mag says that he's serving on a warship. It's almost the 30th anniversary of the Falklands "conflict" (war), and there are some concerns that the UK and Argentina could be entering into another "conflict" – I don't know what William's presence means for the politics of the situation, but whatever happens, I seriously doubt William will see any war games or action. But that's the point of this story – as William departed for the Falklands, Kate returned to London. All of last week, while Kate was on vacation, the palace was telling every media outlet out there all about Kate's plans to do a mountain of charity work while William was away. So what did Kate do upon her return? She spent several hours at the hair salon. She went shopping. Seriously.
She's known for her chic, yet affordable, wardrobe, but not every item in Kate Middleton's closet is budget-friendly.

After returning from a Caribbean vacation — and saying goodbye to husband Prince William who's currently serving in the Falklands — the Duchess of Cambridge, 30, was spotted in jeans, knee-high black boots and a gorgeous brown suede coat with fur lining in London on Monday. She carried her favorite Mulberry Small Polly Posh handbag in Midnight, which retails for $1,050.

Middleton first showed off the pricey purse back in June and took it on the royals' North American tour during the summer.

For her first public outing since William's departure, the style icon spent three hours at the Richard Ward salon and picked up groceries at Partridges.
[From Us Weekly]
ONLY three hours! Because Kate's hair is a national treasure! I mean, I'm sure she needed a visit to the salon because of all of the vacation wear-and-tear on her hair. I'm not saying she's an awful person because she spends hours in a hair salon. I'm just saying that the palace should really stop trying to convince us that Kate is so diligent, hard-working and "normal". She's just a spoiled rich girl who spends the bulk of her time on vacation, shopping or grooming herself. Also: CB just said that the only reason Kate would spend that much time in the salon is for extensions. I AGREE.
Oh, and here's a days-old story in The Mail that just cracked me up – it's all about how the Queen is trying to gently encourage Kate to, you know, do something.
The Duchess of Cambridge is being offered the perfect preparation for her life as a working Royal – a series of 'training sessions' with the Queen.

Kate will take on a handful of solo engagements while Prince William is overseas and will then tour the Solomon Islands, Tuvalu, Malaysia and Singapore with him in September.

Now the Queen, who ascended to the Throne 60 years tomorrow, has invited her to Buckingham Palace for regular chats to boost her confidence.

'The Queen has developed a great affection for Kate and wants her to feel fully supported,' says an insider. 'She knows how big a step carrying out official duties will be for Kate and has offered to have regular meetings to make sure she feels prepared.'

The 30-year-old Duchess is to accompany the Queen on two Diamond Jubilee engagements next month, and a courtier says: 'The Queen is taking a very close interest in the Duchess's development. The engagements they will carry out together promise to be invaluable learning opportunities for Kate, as well as being a real honour.'
[From The Mail]
I would love to know the Queen's real opinion of Kate. I remember hearing that the Queen was very pleased with Kate and William's royal tour of Canada, but beyond that, I have to wonder if the Queen is a bit displeased with what kind of a royal bride Kate is turning out to be. As the Queen would say, "We are not amused."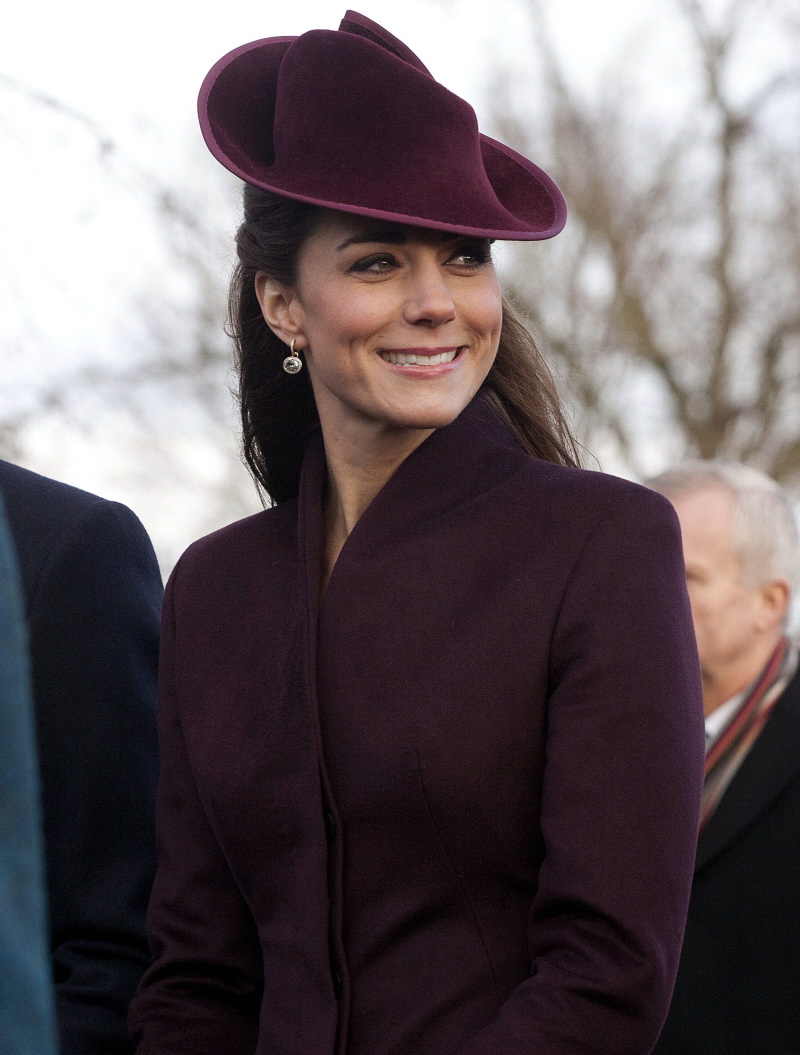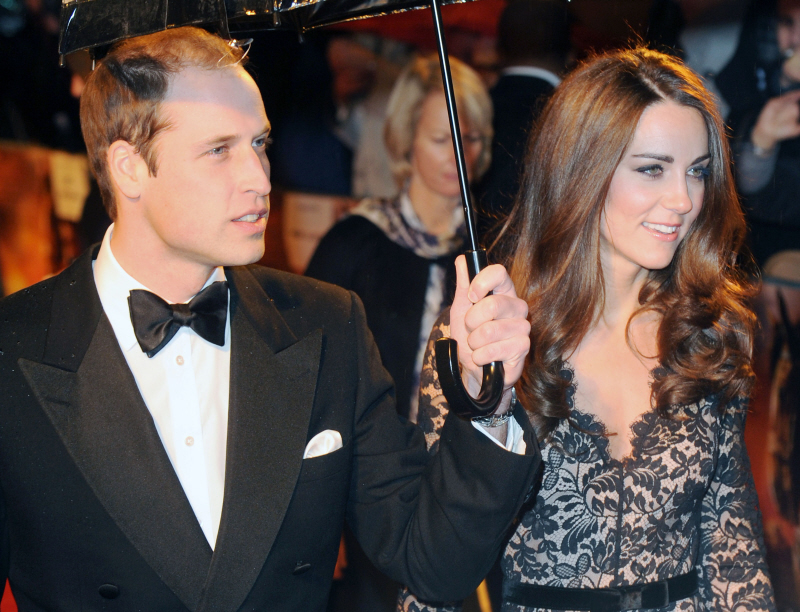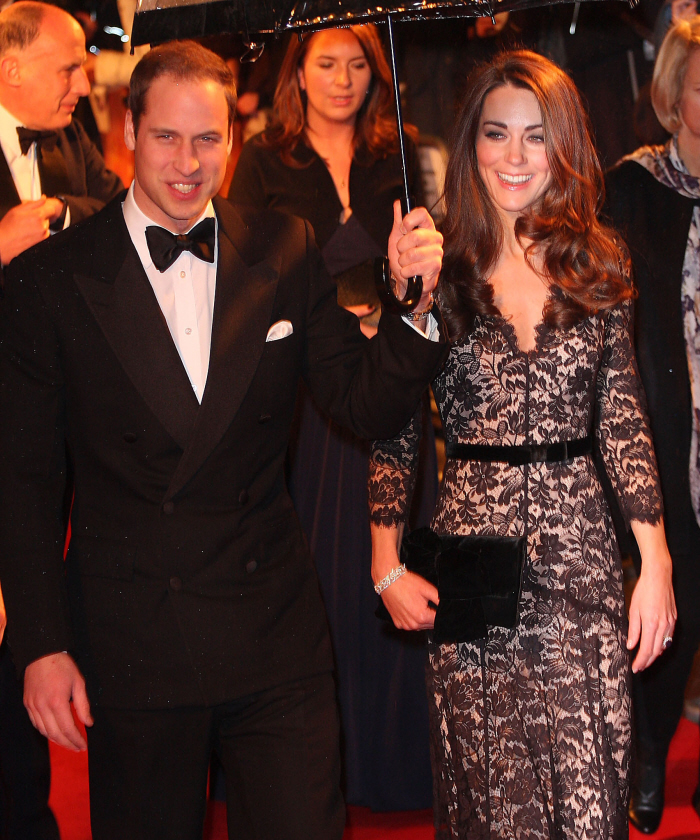 Photos courtesy of WENN, Fame/Flynet.

Written by Kaiser

Posted in Kate Middleton

- Harry Styles & Kimberly Stewart going strong [Lainey]
- Demi Moore's new man is gross [D-Listed]
- Fug or fab: Emma Stone [Go Fug Yourself]
- Arrest warrant issued for Jenelle Evans [Reality Tea]
- Only God Forgives review [Pajiba]
- Hugh Jackman, scooter master [Buzzfeed]
- Who does Drew Barrymore call her sister? [Evil Beet]
- Cannes couples past and present [Popsugar]
- Arrested Development supercut [CDAN]
- Lea Michele's see through skirt [Celebslam]
- Cheating wife's lover escapes out of window [Movin925]
- Joe Francis is crazy [Starcasm]
146 Responses to "Duchess Kate gets back from vacation, then spends hours in the hair salon"