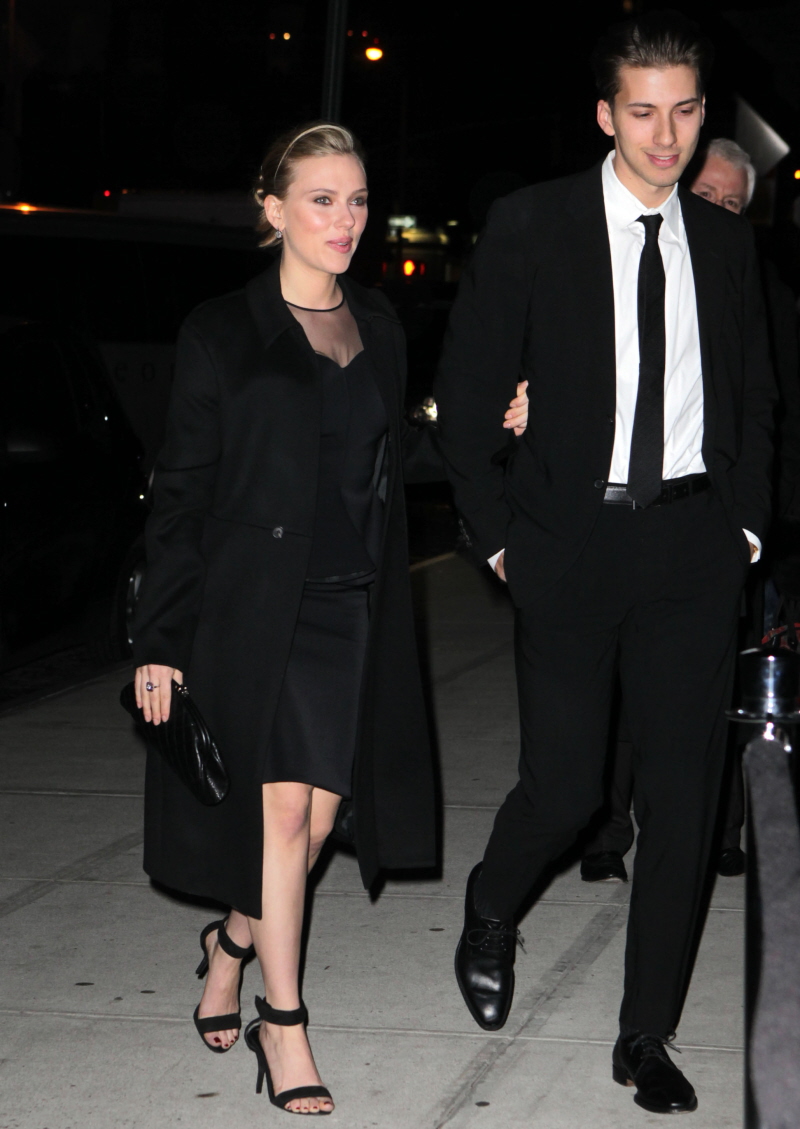 These are some new photos of Scarlett Johansson out in NYC last night with her brother Hunter. Hunter was her date for Runway To Win Launch fundraiser for Pres. Obama. Lots of fashion designers and Vogue people were at the event, but ScarJo was one of the few actresses. So she ended up getting a lot of face time with the media outlets covering the event, and she ended up sounding extremely vapid. Like, I understand that she was at a political fundraiser, and I'm not hating on her because she's a staunch Democrat – those are my politics too! But I'm so wary of celebrities pontificating out of their ass about anything political, and I don't think ScarJo is the brightest or the most eloquent of the Democrat celebrities, you know?
So, first off, Us Weekly had a story about Scarlett getting on her high horse about how she's NOT going to go to fashion shows this year. She told Us Weekly, "You won't see me at any fashion shows, I prefer to be much more low key. I just remembered it was that time of the year, I'll need to stay away from Lincoln Center." Girl, you're at a fundraiser thrown by VOGUE. You're also a "model" more than an actress, with several high-profile endorsement deals, several of them with fashion houses. Stop acting like you're so "above" fashion.
The next fumble – Scarlett was asked about Pres. Obama and Michelle Obama's style, and she said, "They're both so stylish and they both have this casual, cool style that's personal to them. They're a really fashionable couple." When asked about the Republicans fighting it out for their party's nomination, Scarlett chose to discuss Rick Santorum… and his sweater vests. She said: "Oh gosh, so sad. My dad wore them and I mean they're charming for family photos I guess and dinner with the grandparents. I think there's an ironic way to wear a sweater vest but other than that I'm not sure." So, Scarlett Johansson, self-appointed political advocate, can only discuss the president's style, and the style of one of the Republicans. Because Santorum's sweater vests are what's disturbing, right? Not his agenda. It's all about the vests. And remember, Scarlett's so ABOVE fashion too.
And finally, when she was told that Republicans were criticizing the Vogue fundraiser as "elitist," ScarJo replied, "Why would they say that? They are all so unfashionable. Let them say what they want!" She brought it back around to fashion. How vapid is this girl?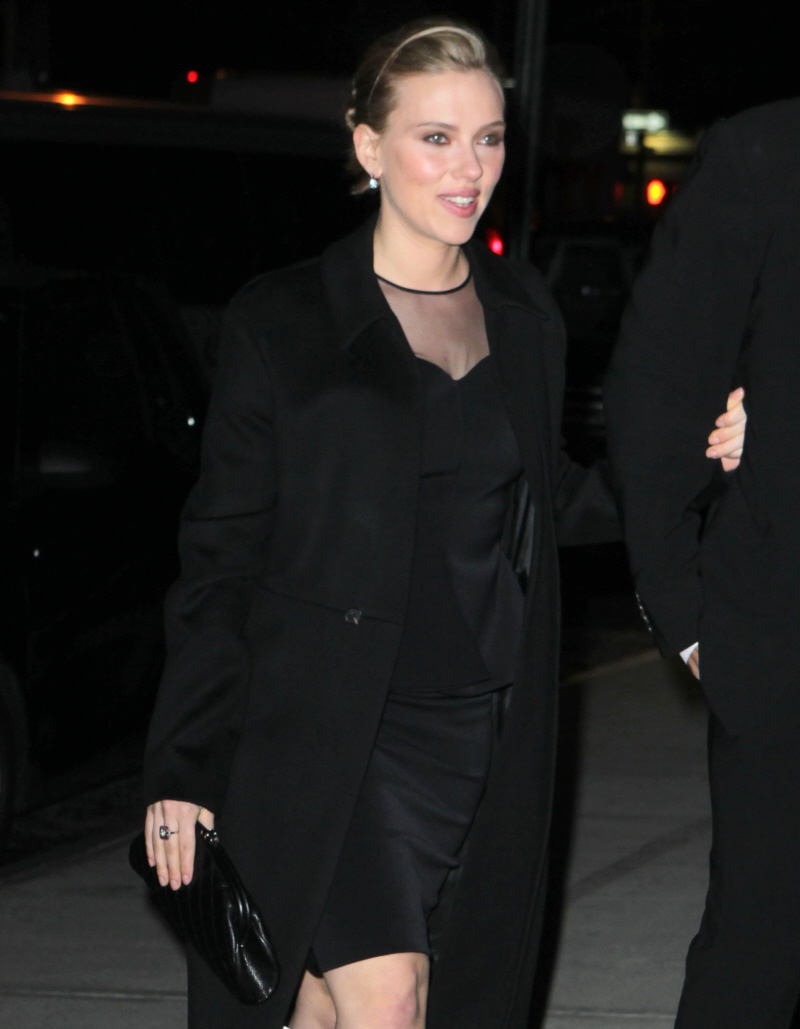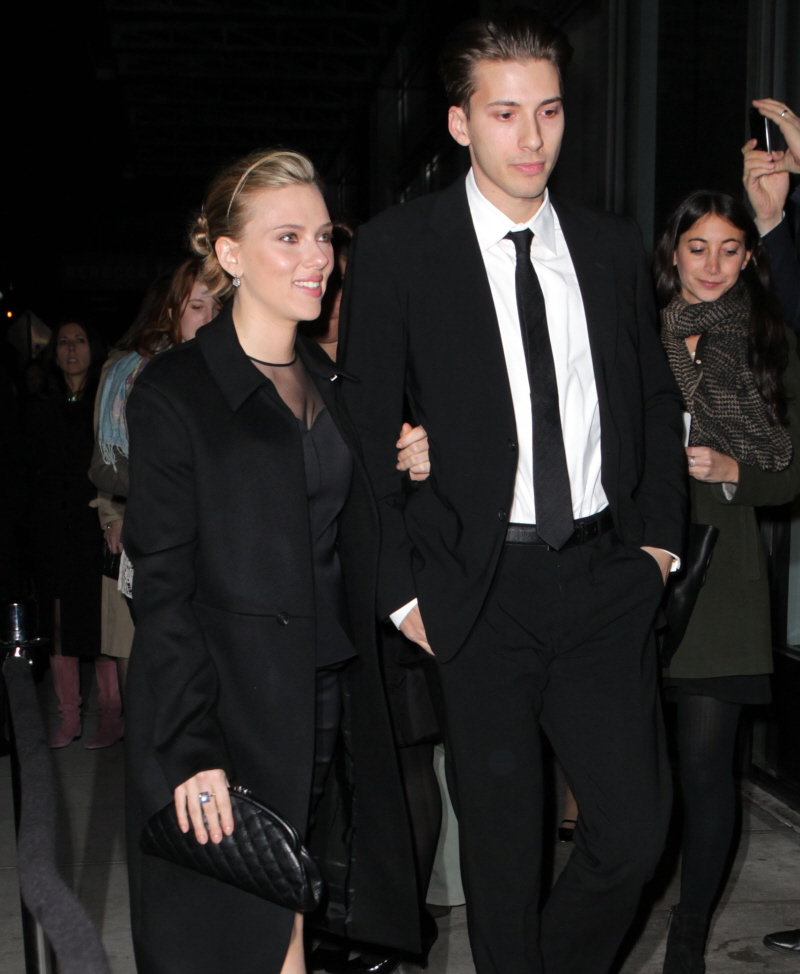 Photos courtesy of Fame/Flynet.