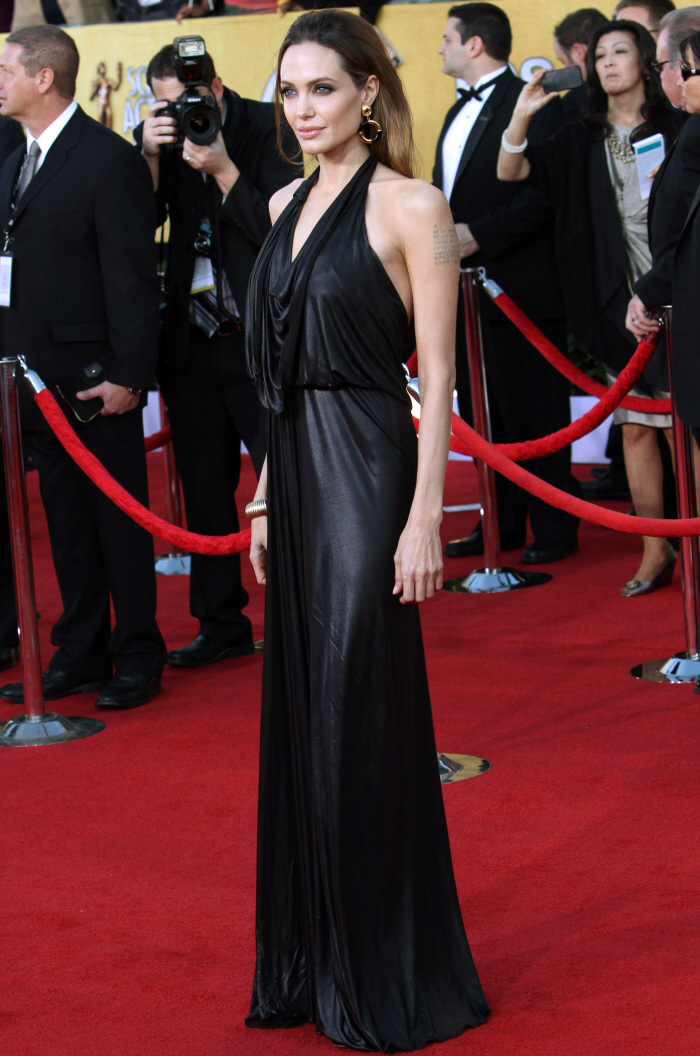 Angelina Jolie has been confirmed as a presenter for this year's Academy Awards. I like it! She hasn't presented at the Oscars in a long time. When was the last time? 2004? Yikes. She presented Best Director at the Golden Globes this year, but for the past half-dozen years or so, Angelina has avoided presenting at awards shows, even when she's nominated. I don't really know why – she never seems nervous in front of a crowd or anything, so my guess is that it's just A) bad timing and B) she doesn't want to. But now that she's going to the Oscars simply as "the date" of a (multiple) nominee, Angelina thought she might be bored, so she decided to take the producers up on their offer.
The last time Brangelina went to the Oscars, it was 2009 and both Brad and Angelina were up for lead acting awards, he for The Curious Case of Benjamin Button and she for Changeling. The previous year, Angelina had been snubbed for a nomination for A Mighty Heart, and they made it a point to avoid going to the Oscars that year. In my opinion – and I have no proof to back this up – I'm guessing that Brad and Angelina have a standing invitation to present at every Oscar ceremony, regardless of whether they're nominated. Producers simply want people to tune in, and more people tune in when Brad and Angelina show up.
Other presenters who have signed on thus far: Cameron Diaz, Halle Berry, Tom Cruise, Tom Hanks, Jennifer Lopez, and the cast of Bridesmaids. It's a good list. But I'm waiting to see if Jennifer Aniston gets added. Aniston famously showed up to present at the 2009 Oscars (with John Mayer, LOL) when Brad and Angelina were nominated, and Aniston has Wanderlust coming out THAT same weekend. Will she bring along her new John Mayer, Justin Theroux?
Here are some old photos of Angelina at previous Oscars. God, I still LOVE that Marc Bouwer dress. And I still think that black Elie Saab was beautifully tailored.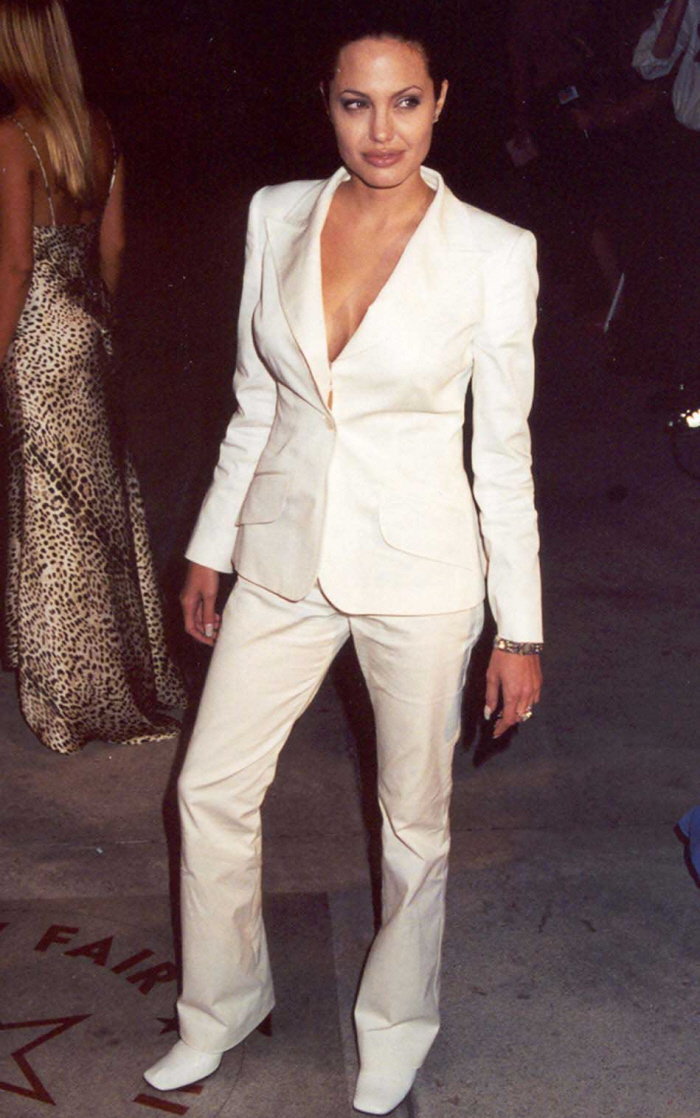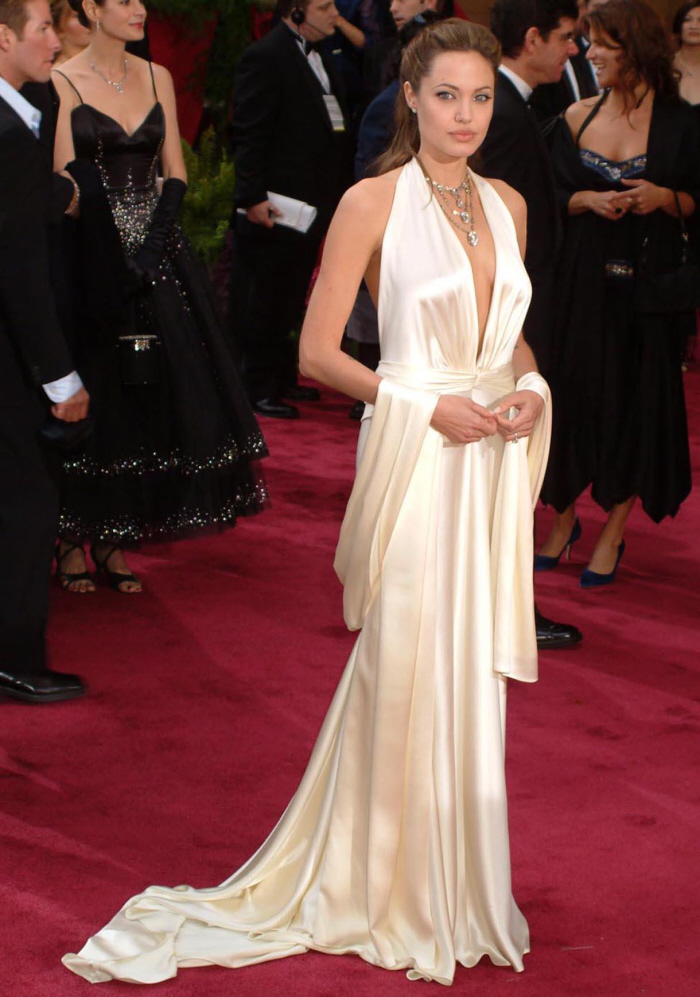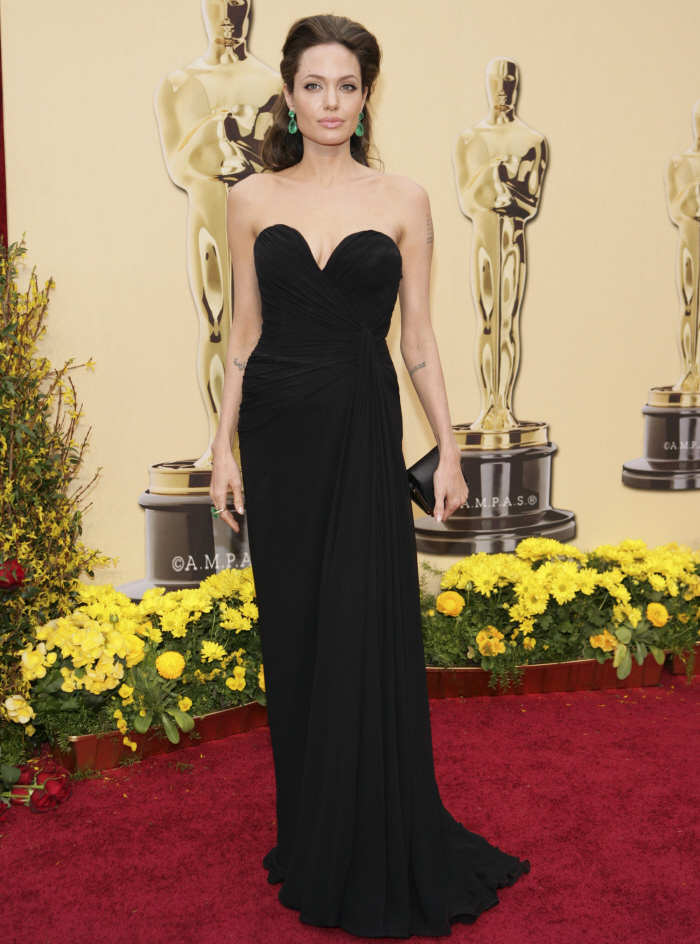 Photos courtesy of WENN.