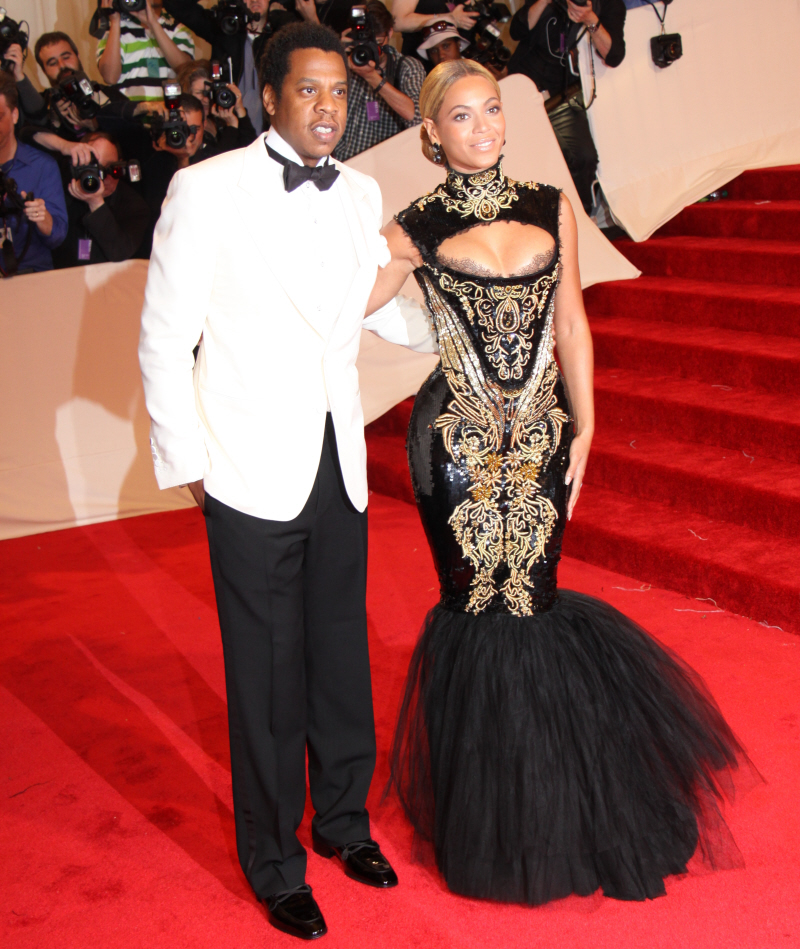 Have you heard the latest Blue Ivy Carter news? That baby is barely a month old, and she's already The Most Important Baby Ever. Don't believe me? Blue Ivy Carter is an official brand now. Beyonce and Jay-Z have filed paperwork (which is being rushed) to trademark BIC. For reals.
She's just a month old, but Blue Ivy Carter is already a household name — and her world-famous parents Beyonce and Jay-Z aim to protect it.

Rolling Stone reports that the new mom, 30, and dad, 43, filed an application with the U.S. Patent and Trademark Office to protect their daughter's name; the music superstars intend to use Blue Ivy as a potential brand name for a line of baby products, including carriages, diaper bags and baby cosmetics.

The application (made through Beyonce's company BGK Trademark Holdings) is pending, but is expected to be approved.

The "Love on Top" singer and "Empire State of Mind" rapper's move comes after two competing trademark applications emerged following Blue Ivy's Jan. 7 birth. Fashion designer Joseph Mbeh tried to trademark "Blue Ivy Carter IV" on Jan. 11; another applicant tried to claim the name "Blue Ivy Carter Glory IV" for a line of fragrances. Both applications were denied.
[From Us Weekly]
And there's the answer to several blind items – didn't everyone say that Beyonce and Jay were going to use the pregnancy and the baby to extend their multiple business interests? Now, although I think this is the height of TACKY, I understand the reasoning behind trying to protect the baby's name so that it's not used for perfumes and such without a parent's permission. Here's a question I have, though – if (when) the trademark comes through and Bey and Jay then use "BIC" to brand a multitude of crap, won't all of the profits have to go to BIC?
In other Beyonce news, Star Magazine has a fascinating story about how Beyonce has gotten and will continue to "get back" her figure. Hint: it's harder than "just removing the pillow."
Beyonce is getting back to bootylicious! After giving birth to baby girl Blue Ivy Carter on Jan. 7, Beyonce is determined to drop 40 lbs. of baby weight she packed on during her pregnancy – and she hopes to do it in just four week of boot camp!

Trainer Marco Borges has moved into her and Jay-Z's Hamptons home to put the new mom through intense daily sweat sessions.

"Beyonce and Marco are up at 5 a.m. for a two-hour workout, and they do it again at 5 p.m.," says a source. "They do a mix of cardio, Pilates, plyometrics, yoga and of course dance."

Beyonce is sticking to a strict diet too. "She's having six tiny high-protein meals a day," reveals the source. "She's living on protein shakes, egg-white omelettes, pineapple chunks and lots of ice-cold water."
[From Star Magazine, print edition]
Pineapple chunks? A live-in trainer? Two workouts a day? All while breastfeeding? Damn, Bey. Someone sure wants us to believe that baby weight was definitely gained. Personally, I still don't see it. Beyonce looks slightly heavier, but not by much.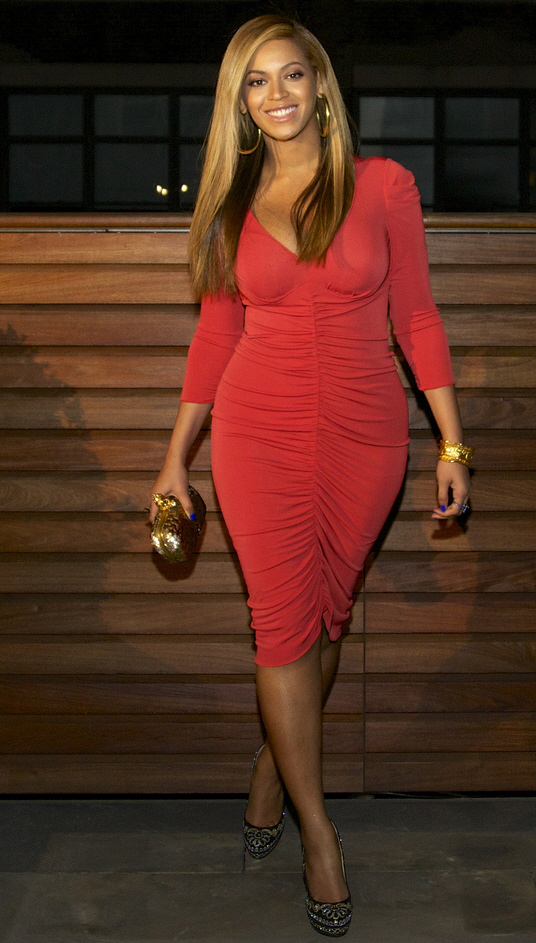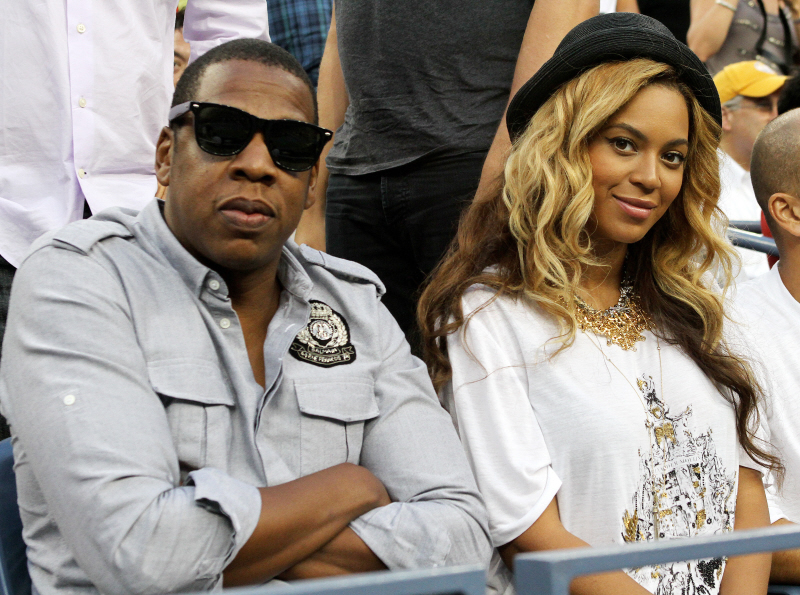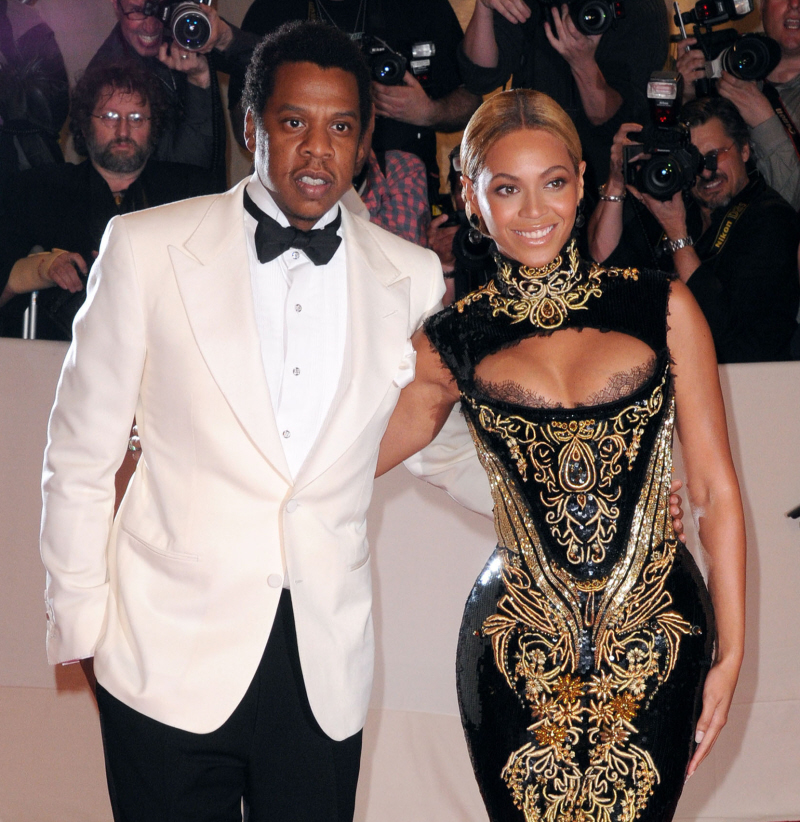 Photos courtesy of WENN & Beyonce Online.