Grammys Open Post: Hosted by Adele's Vogue cover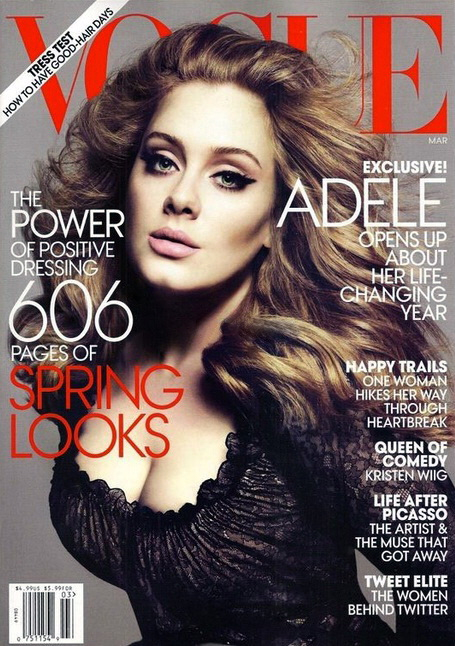 Here is your Grammys Open Post, hosted by Adele's March cover for Vogue Magazine. Vogue hasn't released the interview or the photo shoot yet, so we'll just have content ourselves with this cover preview. Hopefully, I'm not the only one rooting for Adele to sweep the Grammys tonight. The way Adele's "first performance" (post-throat-surgery) is being hyped, I suspect that a lot of people will be tuning in to see her. And of course, people will want to see the tributes to Whitney Houston. That's a slight fear for me though – if Adele sweeps, she'll be completely overshadowed by Whitney's death. It's not that I don't believe people should mourn Whitney – they should. But let Adele and some of the other singers and musicians have their moment to shine and be happy too.
As for Adele's Vogue cover – I'm particularly happy that Anna Wintour didn't just put a closeup of Adele's face on the cover, which is what Vogue UK did last year. We actually get to see some of Adele's body, and maybe it's just a really flattering shot, but it looks like Adele has lost some weight. I've never really noticed how booby she is, either. Great voice, beautiful face, lovely ginger hair AND a great rack? Adele has it all!
What are you looking forward to during the Grammy telecast? Adele? The Whitney tribute(s)? Lady Gaga? Beyonce? Oh, this will be one of the more exciting Grammys in recent history.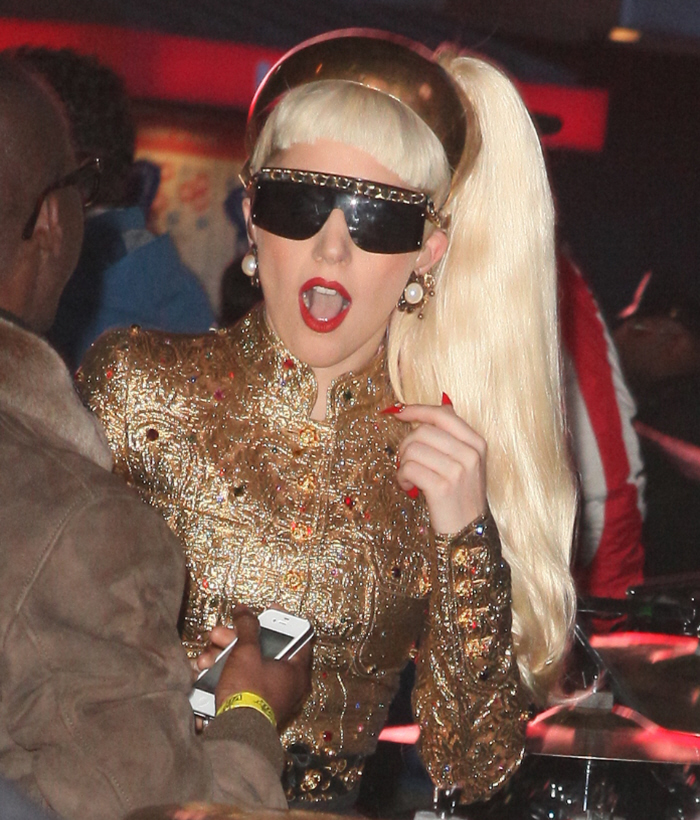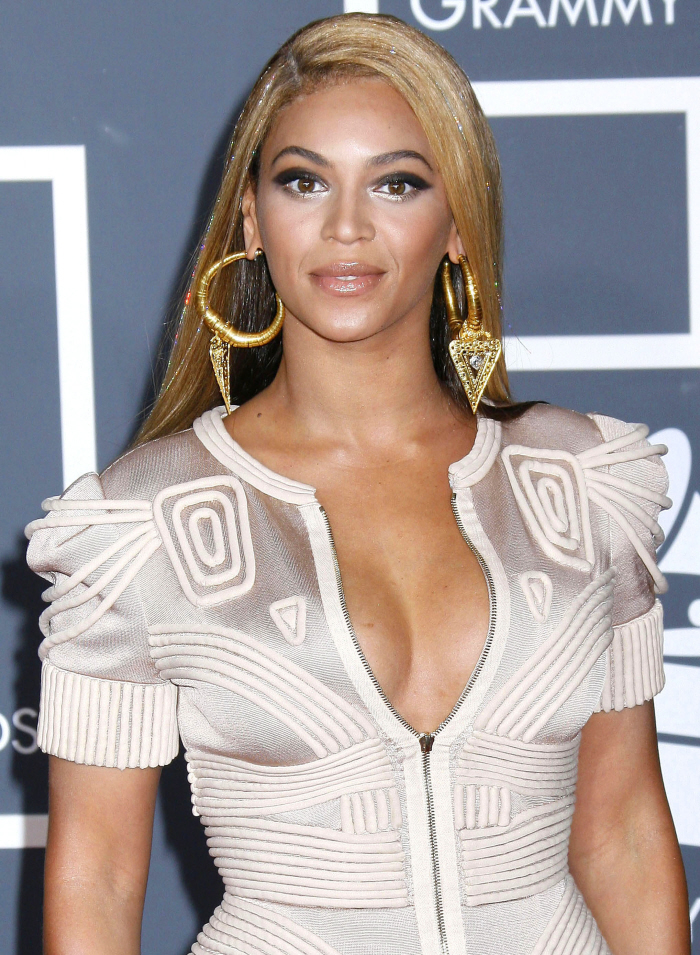 Vogue cover courtesy of The Fashion Spot. Additional pics by WENN.

Written by Kaiser

Posted in Adele, Grammys, Open Post

- Friends reunion on Ellen [Popsugar]
- Lindsey Vonn watches Tigers kids [Lainey Gossip]
- George Michael fell out of a car going 70mph [D-Listed]
- Real Housewives of Orange County recap [Reality Tea]
- New Man of Steel trailer [Pajiba]
- Jared Padalecki's hot bod [Buzzfeed]
- Doctors confirm Taylor Swift's new boobs [Evil Beet]
- Catherine Zeta-Jones finished treatment [CDAN]
- Anna Paquin hates the paps [Celebslam]
- Lance Armstrong is gross [The Blemish]
- What is Barbara Palvin wearing? [Moe Jackson]
- This is Petra Nemcova? [SVC]
180 Responses to "Grammys Open Post: Hosted by Adele's Vogue cover"