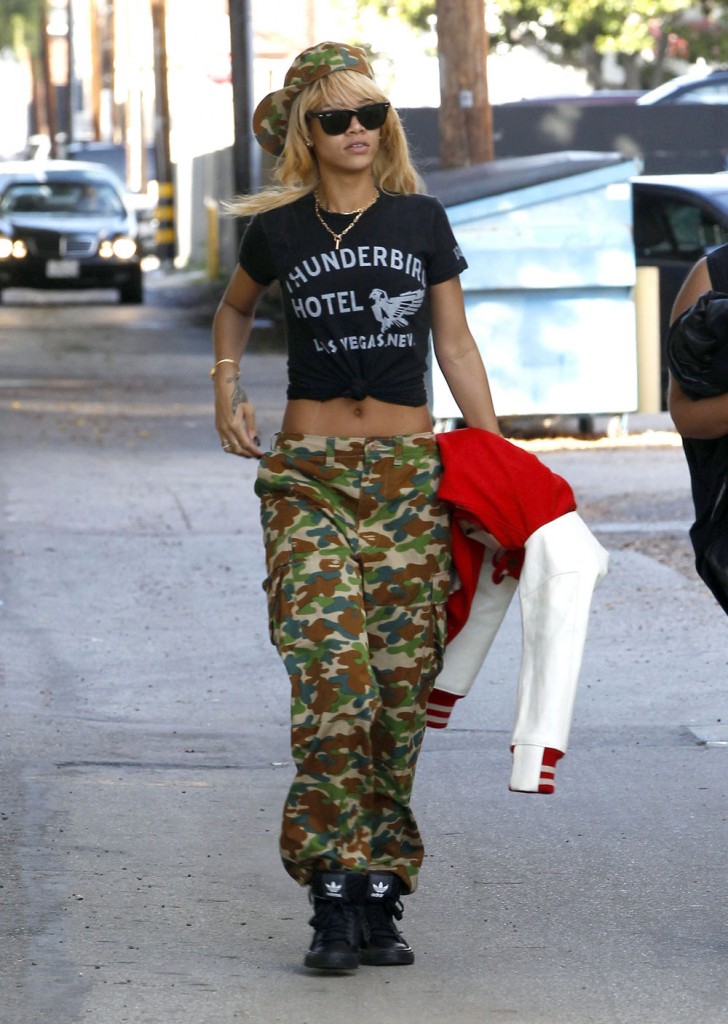 I guess we can assume that all the stories about Chris Brown and Rihanna hooking up again, including a recent one in which they're said to have spent four hours alone in a dressing room together – were true. Not only was Chris a guest at Rihanna's recent 24th birthday party, as we've already heard, he was macking all over her all night long. He tried to get all the partygoers to sign non-disclosure agreements in which they wouldn't reveal that he was even there, but of course the news leaked anyway. What a dumbass he is. Here's the story from TMZ:
Chris Brown was so paranoid about keeping his attendance at Rihanna's birthday party a big fat secret — he actually tried to FORCE partygoers to sign confidentiality agreements … TMZ has learned.

Sources tell us, Chris refused to enter the private party Monday night at the famous Hearst Mansion in Beverly Hills until everyone signed an NDA — sending his henchmen in beforehand to gather every partygoer's signature.

We're told although they didn't get EVERYONE to sign — Chris eventually walked in … and spent a huge chunk of the night nuzzling up against Rihanna.

According to sources, the two got real intimate — sitting next to each other, talking, and holding hands … all perfectly legal ever since the restraining order was lifted.

As for the rest of the party — we're told it was jam-packed with celebs including Katy Perry, Bruno Mars, and Chris Martin (no Gwyneth).
[From TMZ]
TMZ also has a photo of Rihanna's super strange fug birthday cake. It involved a Rihanna lookalike riding a giant spliff. I wonder if she uses the same bakery that made Miley Cyrus' p3nis cake.
Rihanna probably thinks that Chris has changed and that she can handle him now. I hate to see her with him again, but for her sake I hope she's right.
There are plenty of other stories about Chris in light of his somewhat triumphant comeback, which has of course been marred by his piss poor entitled defensive attitude. Yesterday we heard that Chris' new pickup line was "Can I get your number? I promise I won't beat you." His rep sort-of denied that report to US Weekly, claiming "I'd be surprised if Chris said something that stupid." Well team Breezy has revised their approach and they now swear that Chris never said that. They even try to make it sound like this statement is directly from him. "That is absurd and absolutely not true. I did not say that nor would I joke about that." Uh huh.
Also, someone e-mailed me about a Daily Mail story in which they claim there are now "disturbing new details" about the night that Chris beat Rihanna to a pulp, bit her on the ear and hand, and left her alone in the car with her injuries. The details aren't new at all, they were directly in the police report which came out three years ago. The Daily Mail has since revised the story to take out the "disturbing new details" part. Maybe if more people read the actual police report they would understand why so many of us want Chris to stay far away from Rihanna, and just as far away from our TV sets.
These photos of Rihanna and Chris together are from 2008: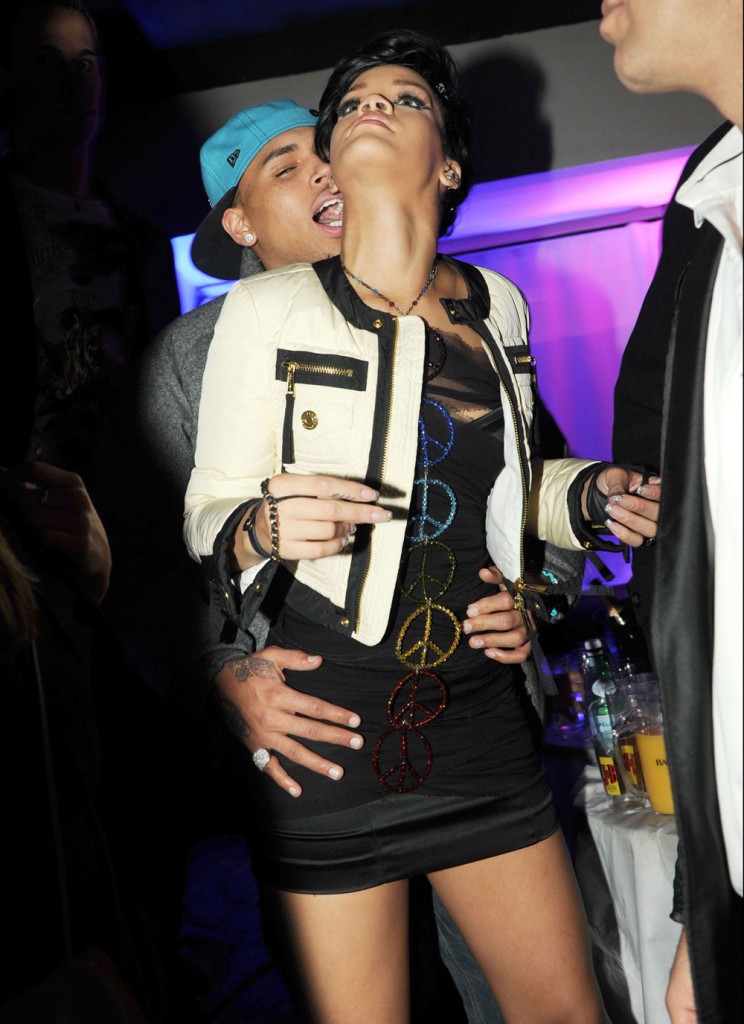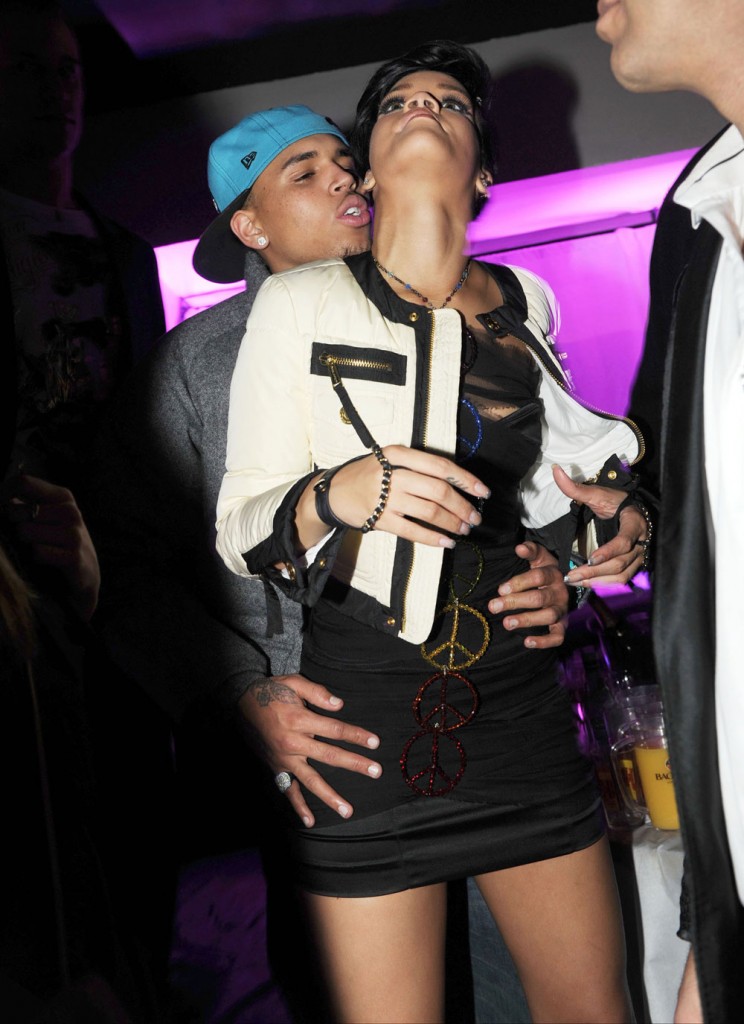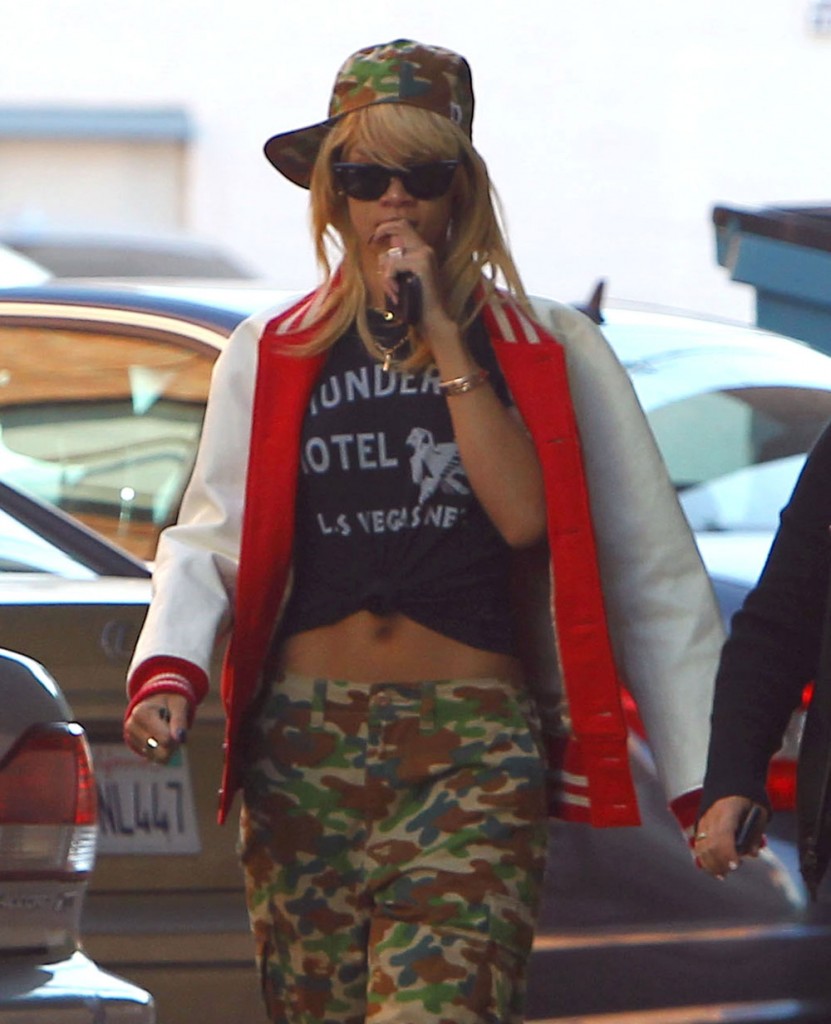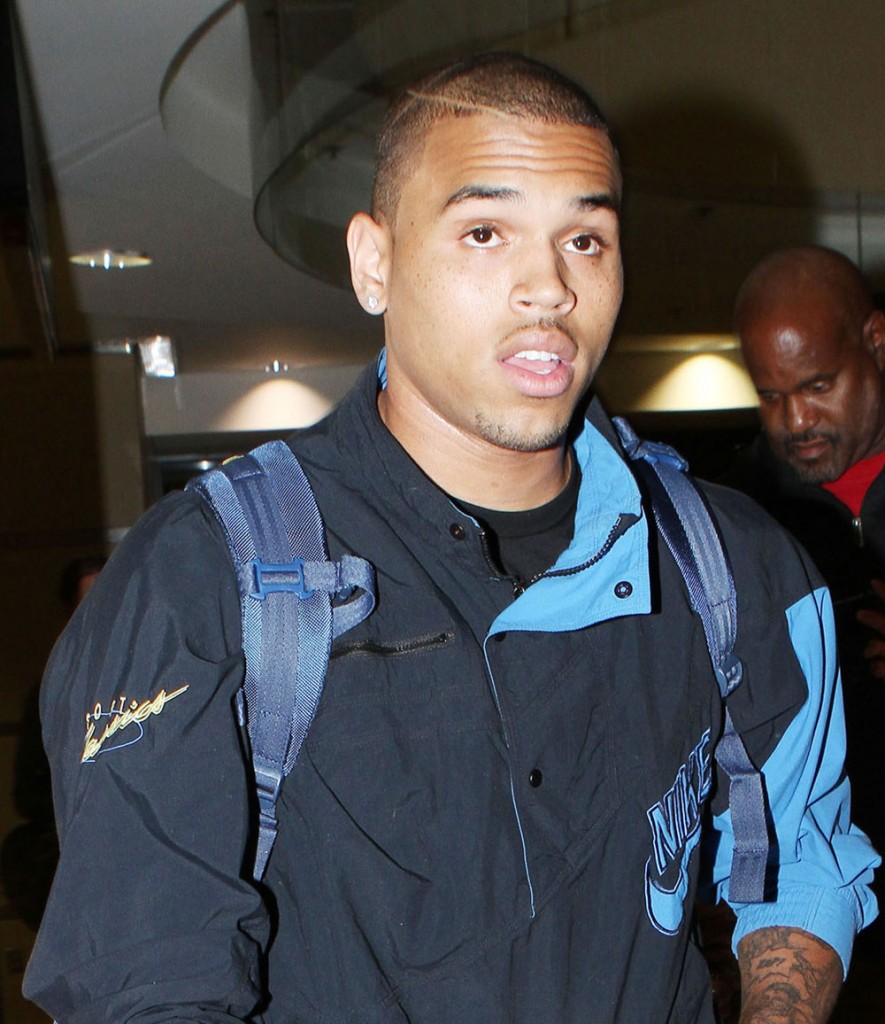 Rihanna is shown outside a recording studio on 2-10-12 and with Chris in 2008. Chris is shown at the airport on 9-8-11. Credit: FameFlynet