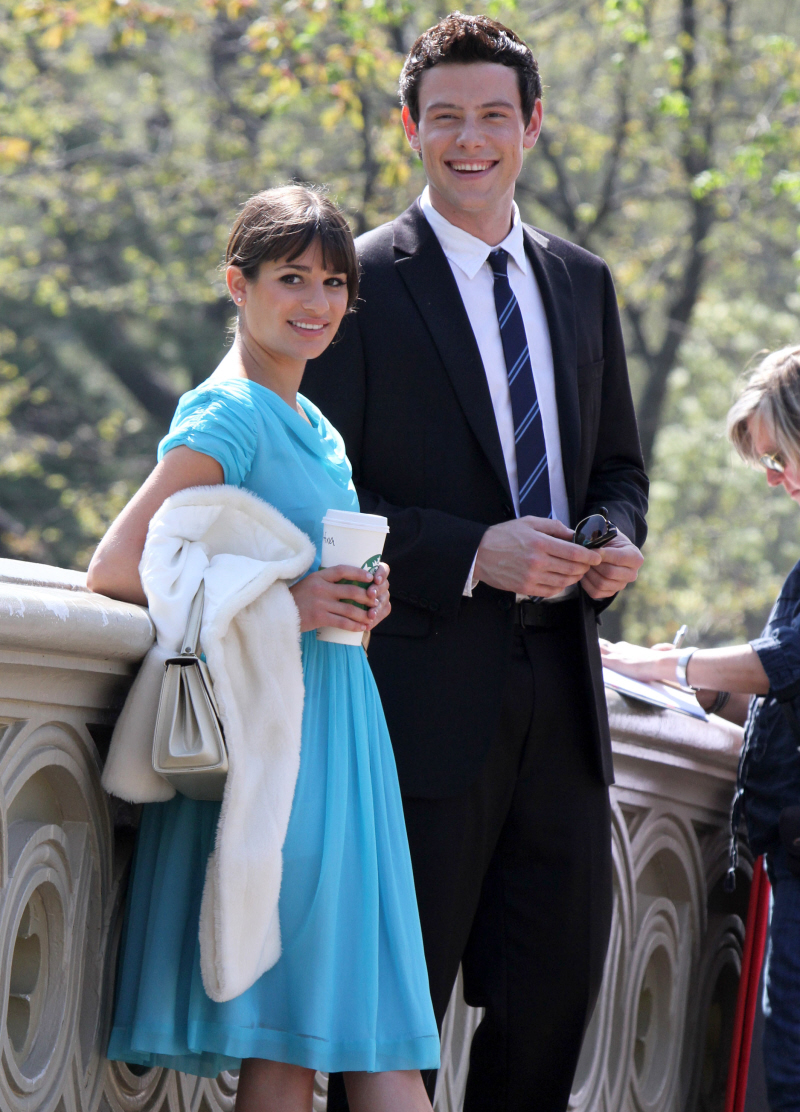 Last September, Lea Michele announced her split with Theo Stockman, her boyfriend of a year. Since then, Lea hasn't really been "attached" to anyone publicly, although she and Ashton Kutcher were all over each other at the New Year's Eve premiere, and there was a rumor that Lea wanted to hit that. I don't believe Ashton succumbed to Lea's charms, so that left her single and ready to mingle. And sometimes you find love right in front of you – in your costar and on-screen love interest! Life & Style reports that Lea is getting busy with Cory Monteith. Love it or hate it?
At last! Life & Style can exclusively confirm that Glee co-stars Cory Monteith and Lea Michele have finally taken their relationship to the next level offscreen!

Multiple eyewitnesses tell the new issue of Life & Style, on newsstands Wednesday, that Lea, 25, and Cory, 29, got cozy on Valentine's Day during a romantic date at Il Covo in LA.

"They were into each other all night," an eyewitness reveals to Life & Style. "She was very happy, flirting and touching Cory a lot. He just stared at her with puppy-dog eyes."

The duo didn't hold back from showing their affection, giggling and holding handing hands throughout the evening. The eyewitness tells Life & Style that Cory fed his valentine spaghetti and Lea reciprocated by affectionately rubbing her date's back. The couple were spotted again on a date at the Ritz-Carlton on Feb. 17.

"Cory is totally into her," a Glee crew member confesses to Life & Style.

Lea split from her longtime beau Theo Stockman in September, and the actress and Cory were caught canoodling on the Glee set in November. But the lovebirds' chemistry has been undeniable from the start.

"For me, if it was going to happen with anybody, it would have happened with Cory," she admitted in 2011. And with grueling 16-hour workdays and an infectious engagement plotline, the duo have become closer than ever. "As long as I get to have scenes with Cory, it makes me really happy," Lea has said.

The stars' reps didn't respond when asked for comment.
[From Life & Style]
Do you buy that Cory is all over Lea? I kind of don't. No disrespect to Pose-Hard, but she seems like The Girl Who Loves Too Much. She's the one pushing a dude into a relationship, she's the pursuer. I also think Lea has been trying to get with Cory for a while – in previous interviews, she's said that they hadn't hooked up… "yet." She's had her eye on him for a while.
Now, I have to admit, although I loathe Glee and I'm not a big Lea fan, I kind of like this match-up. Cory has dated girls like Taylor Swift in the past, and hey, dude is almost 30 years old. I hope their relationship is for real, and I hope it's solid too. Because if Lea gets her heart broken, it will be a MESS.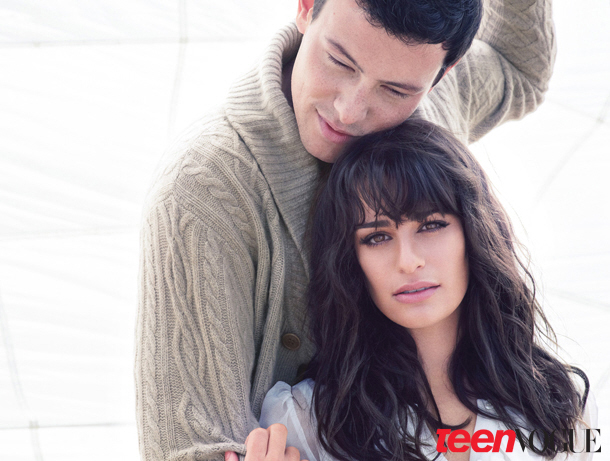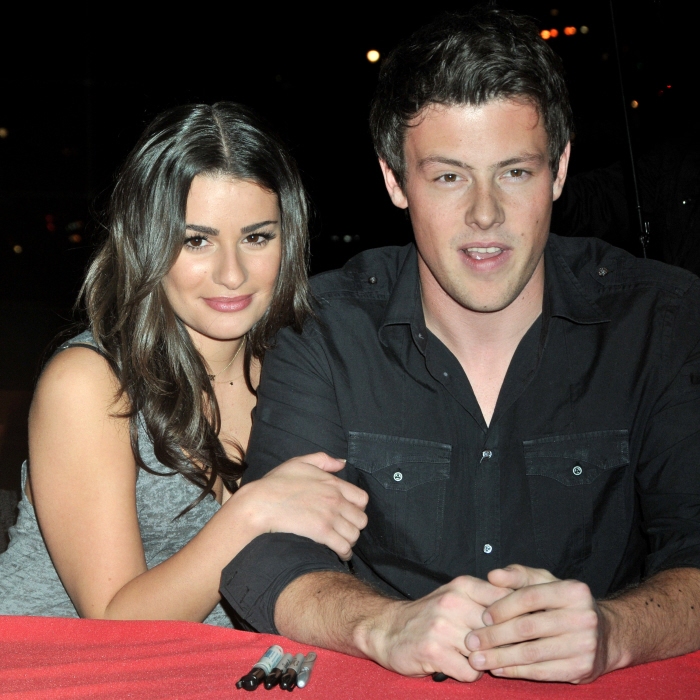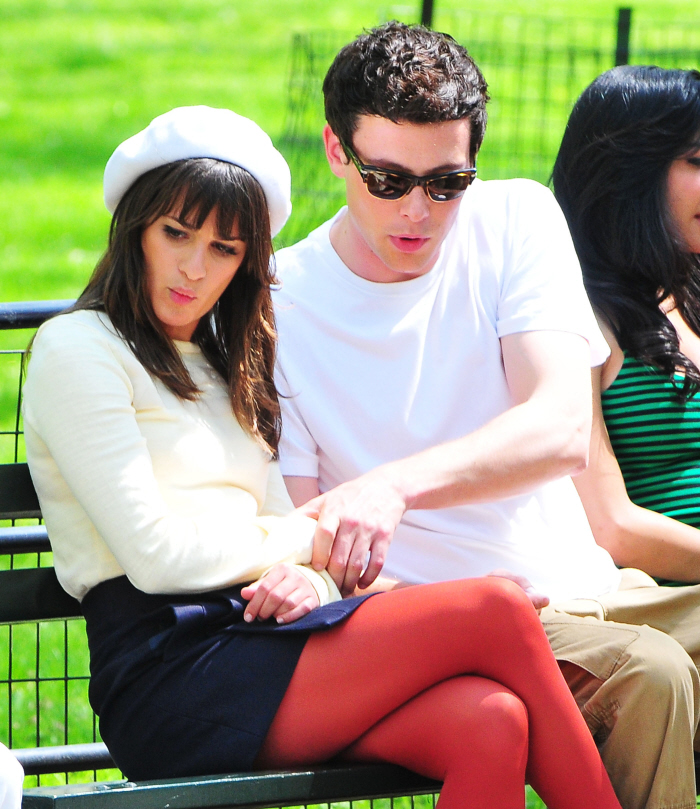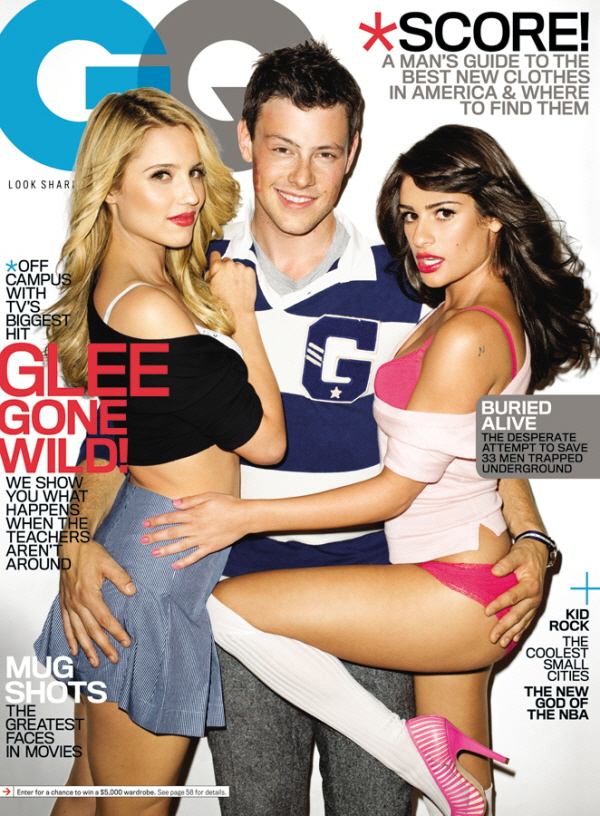 Photos courtesy of WENN, Fame/Flynet, Teen Vogue, GQ.