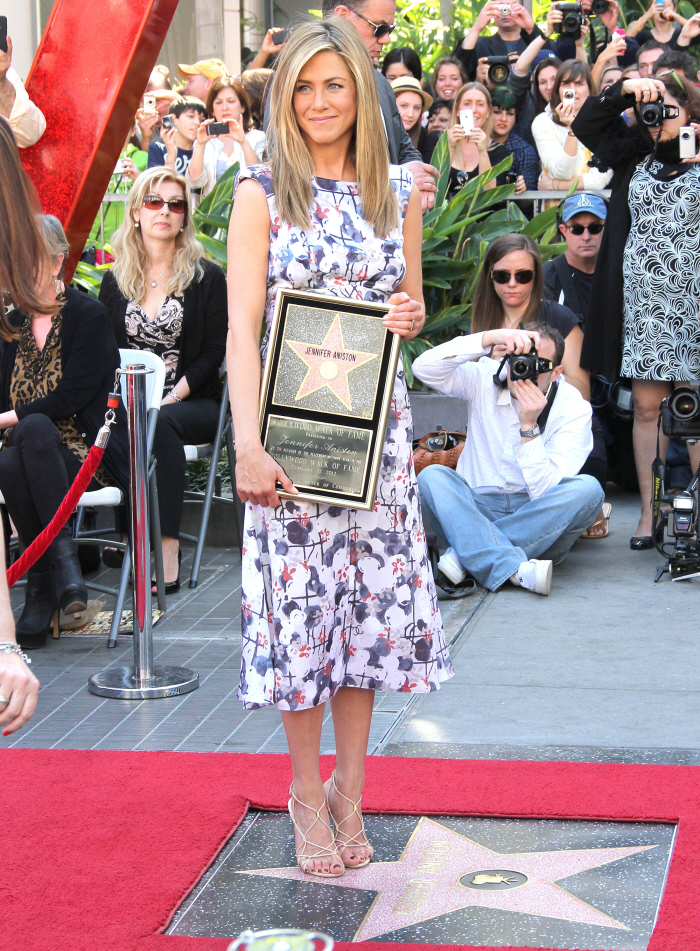 I have been properly chastised by the Aniston-loonies! Except not really. You have to understand, in mind, I was complimenting Jennifer Aniston's animated, sober-ish, "breasticle"-dropping performance on Chelsea Lately two nights ago. I guess it wasn't taken that way, though. So let's see if I can be nicer to Jennifer this morning! These are new pics of Aniston at her Walk of Fame ceremony yesterday in Hollywood. I thought she already did this, but that was last year's Grauman's Chinese Theater hand-and-footprint ceremony. For this one, she got her star! I'm actually surprised she didn't already have a star – some really cheesy people got their stars before Aniston.
Aniston wore Chanel for the event – it's not her usual style, which is nice. The hemline is not grazing her biscuits, which I appreciate. It actually seems rather conservative and church-y to me. I think I'm coming down on… liking it? Sort of. I think the print is kind of tacky, but I like the cut and the vibe.
Adam Sandler was at the event, and he gave a speech about Aniston too. I get that Adam is a "regular guy" and all, but do you think he could have managed to wear a button-down shirt and take the gum out of his mouth? That's just disrespectful to the event, and to his friend. Aniston's producing partner Kathryn Hahn was there too, as was Aniston's latest costar, Malin Akerman. Oh, and Jennifer's dad was there too, and she happily posed for photos with him. She did not pose for photos with Justin Theroux, though. Justin was wearing his hipster "fancy" uniform – skinny jeans, white button down, skinny black tie. Basically, he wore the same thing to her Grauman's event last year too. Note that John Aniston and Justin are sitting beside each other! That's nice. Truly. Also nice? Theroux has given up his itty-bitty dude-bangs trauma. Huzzah!
In her speech, Aniston told the crowd that she was "extremely flattered, humbled, nervous and excited" to be honored and "It feels very surreal to be honest. I was born here and it's sort of something you went and saw as a kid and got excited about just walking and seeing the names. To imagine that you're going to be there is really special. It's fun."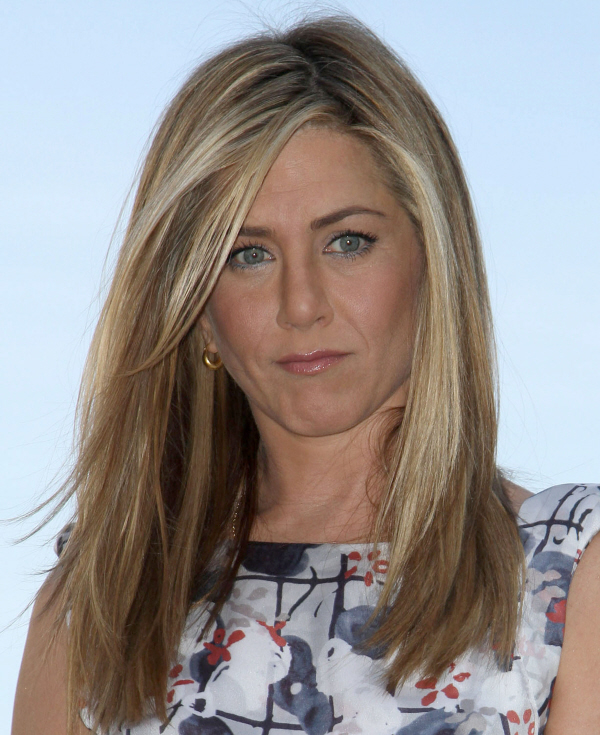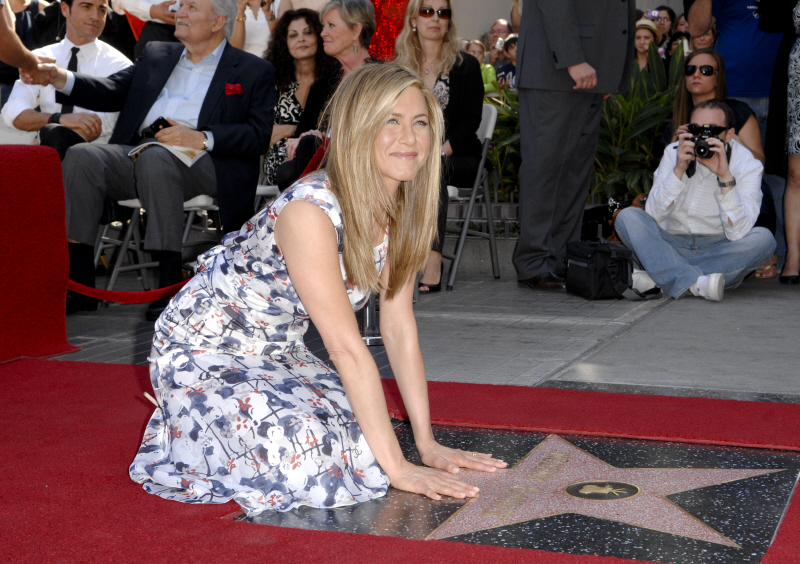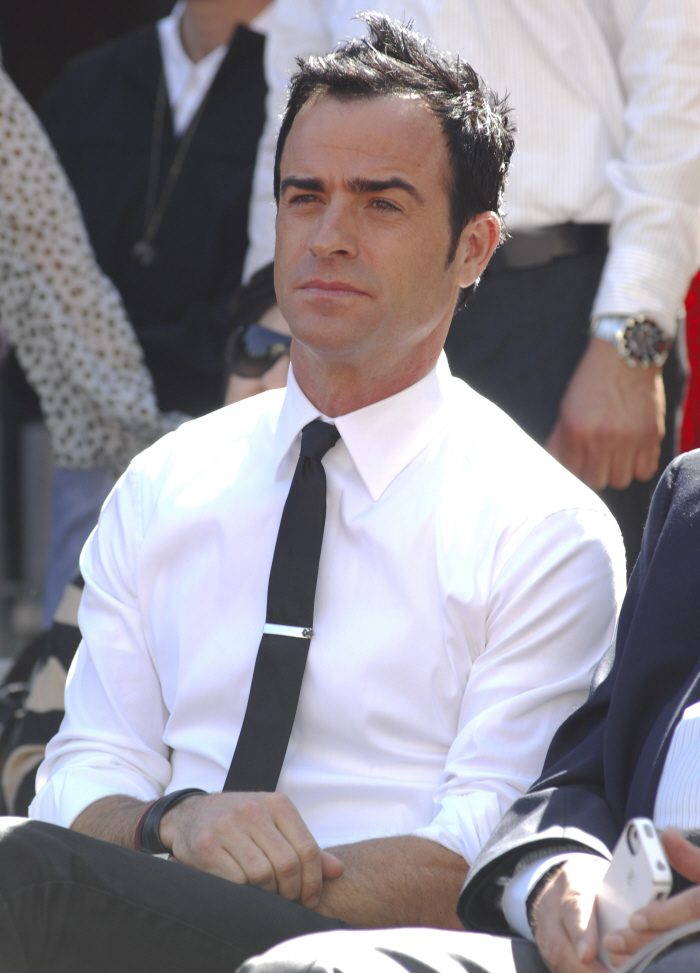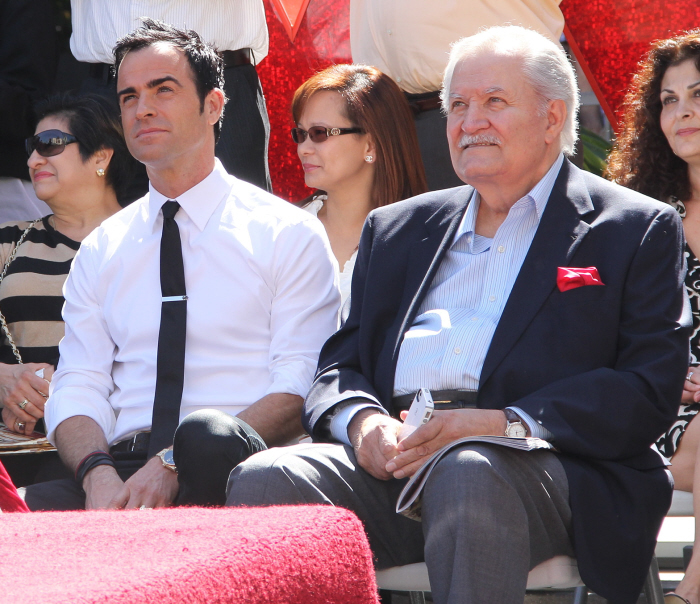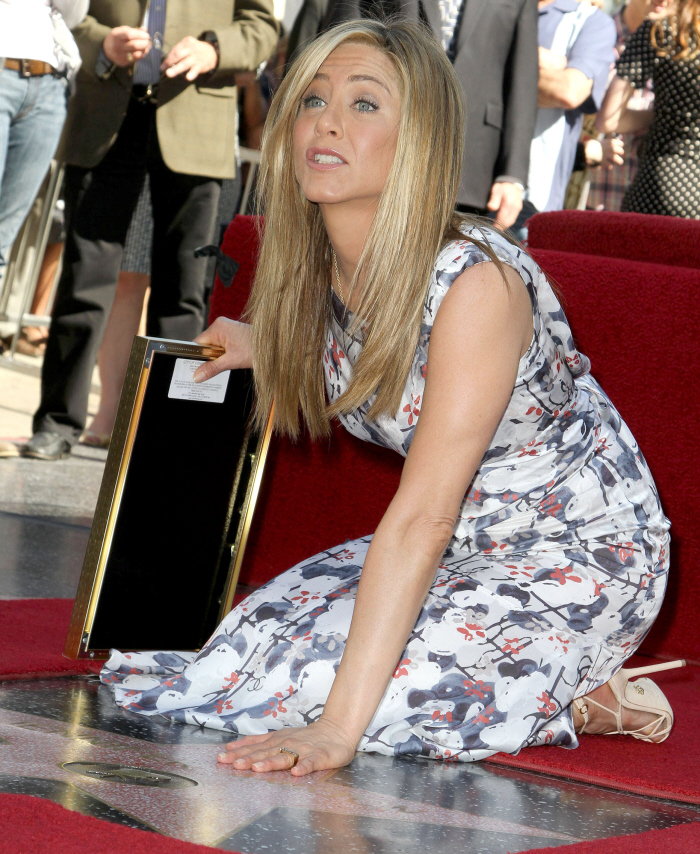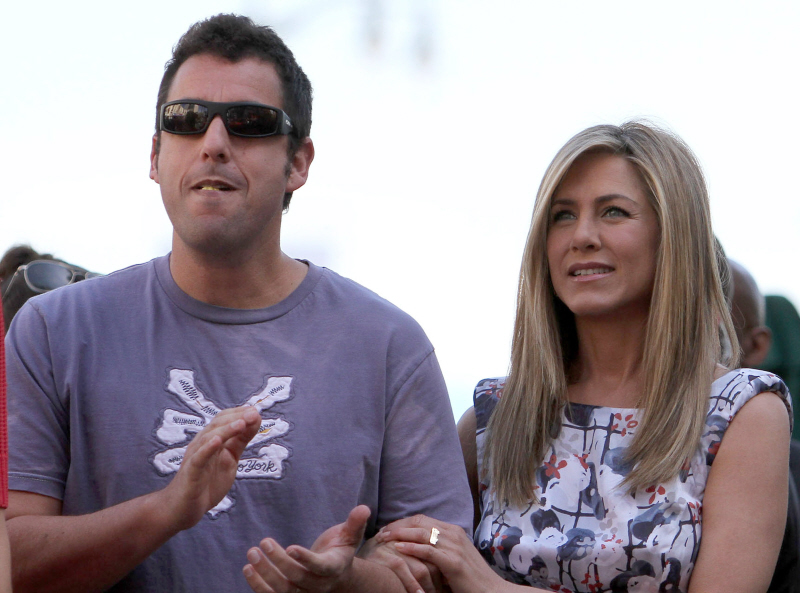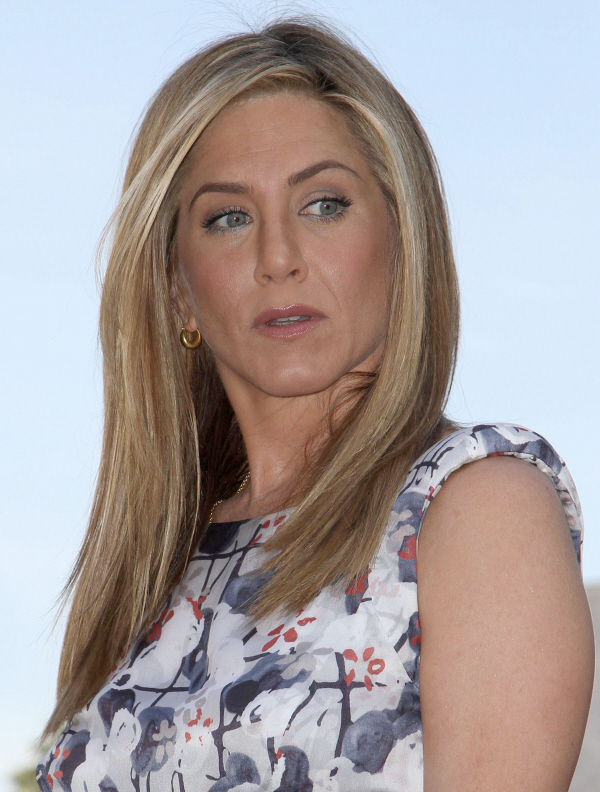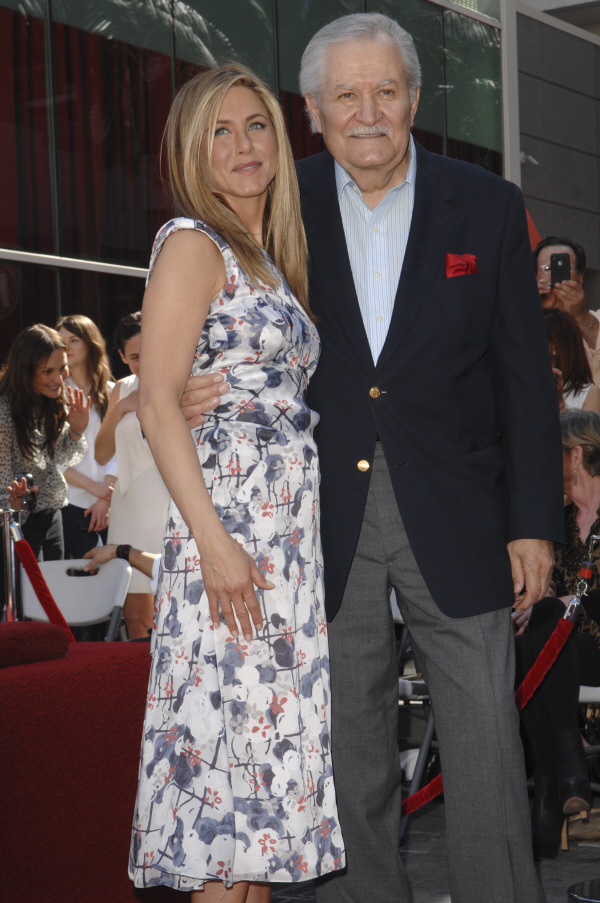 Photos courtesy of WENN.