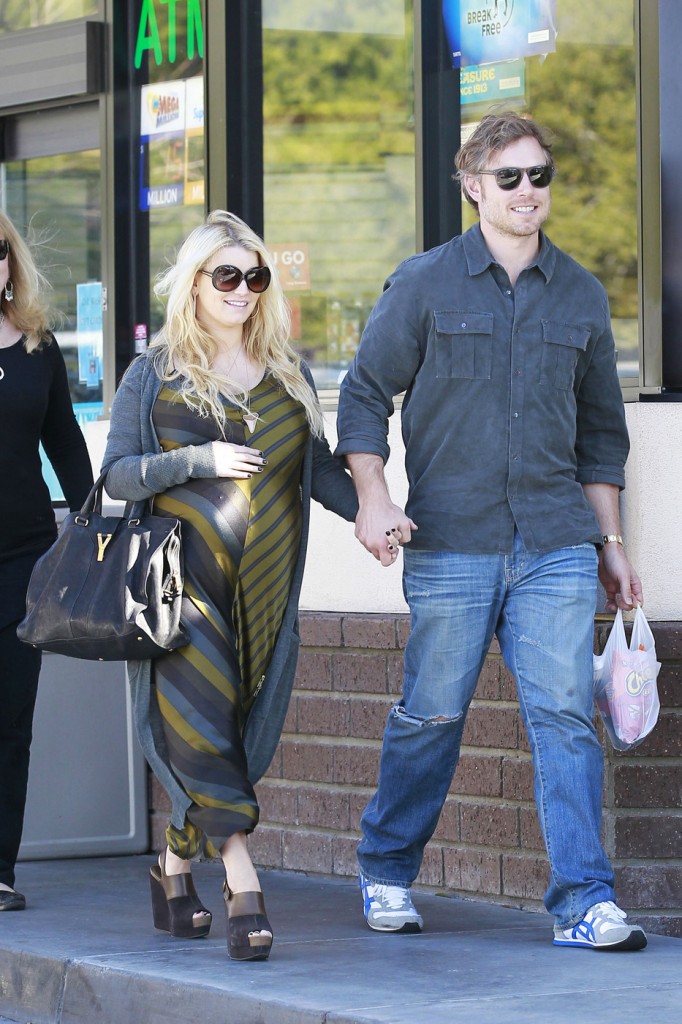 Last month, In Touch reported that Jessica Simpson had dropped out of Lamaze pregnancy preparation classes and had scheduled a c-section with her obstetrician. According to In Touch, Jessica realized during Lamaze that natural childbirth wasn't for her at all. Plus her sister Ashlee had three days of labor when she gave birth to her son, and Jessica wanted to avoid all that. Well apparently Jessica's childbirth decision isn't sitting well with her fiance, Eric Johnson, who wants her to have medication-free water birth. Johnson is a committed vegan and I would bet this story is true.
As Jessica Simpson's due date approaches [she] is butting heads with fiance Eric Johnson over how she should give birth.

The 31 year-old… wants a C-Section but her… beau thinks she should deliver naturally, says sources…

"Jessica initially wanted a natural birth but changed her mind," a source close to the star told The Enquirer. "And now she's fighting with Eric about the delivery.

"He thinks the baby should have a natural water birth, while she wants to have a C-section so she doesn't have to deal with a prolonged labor or pain.

"She's tired of carrying the baby, feeling boated and experiencing the usual inconveniences of being pregnant.

"And with the hormones really kicking in, Jessica put her foot down. If she wants a C-section, I am sure she'll get one."
[From The National Enquirer, print edition, March 5, 2012]
Late last year, The Enquirer reported that Jessica was planning for a home birth and a vegan upbringing for her baby. Thankfully she reporedly gave up the idea of raising the child vegan, if this story is accurate. I buy that she also changed her mind on childbirth and was like "hell no" and that Eric is pushing back. Jessica is having the damn baby, not Eric. He can give his input but he better respect her position when it comes to a decision as personal as childbirth.
The Enquirer also adds the detail that Jessica is due on March 27. All she's said about it is that she's having "a spring baby." (That's at the end of this video.) There's also news that Jessica is having a girl! She told Billy Bush that she didn't know the sex of the baby, but People reports that she was shopping for pink baby items a few days ago.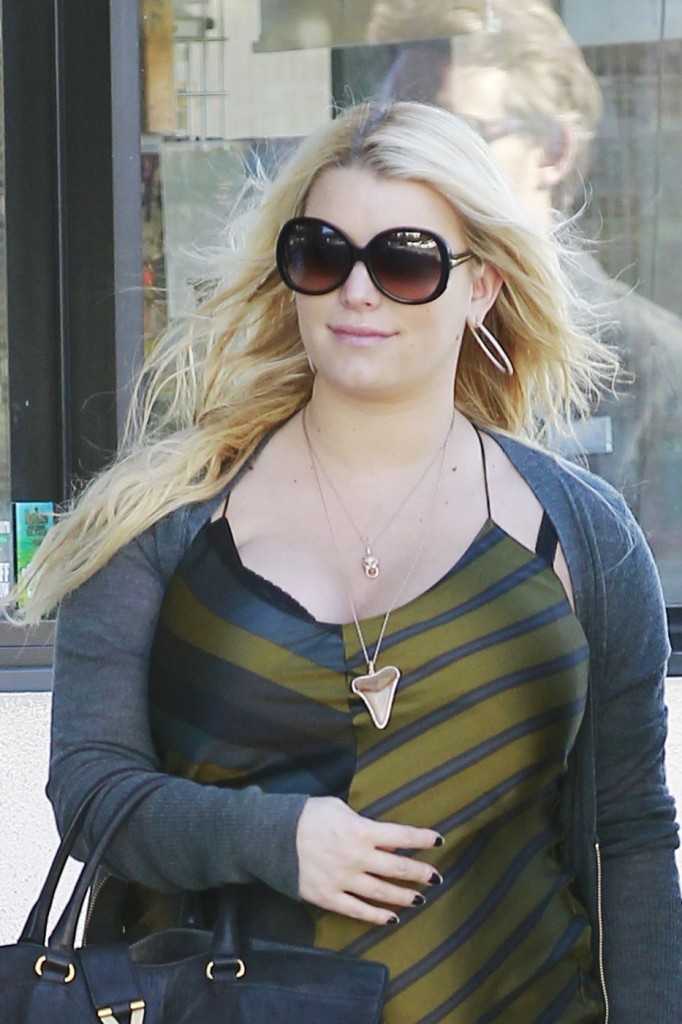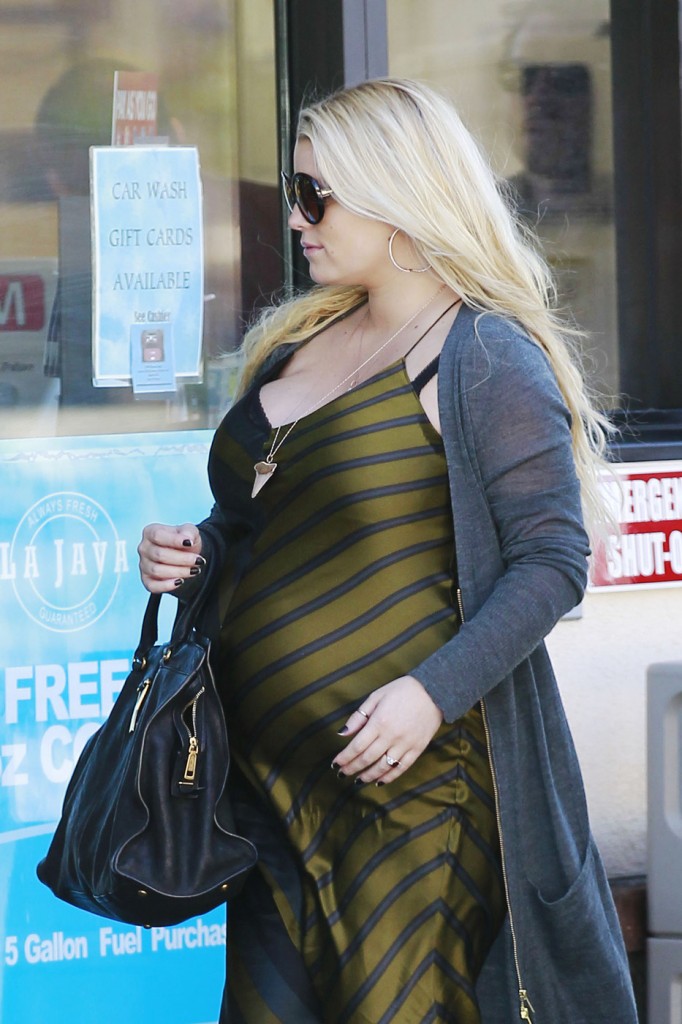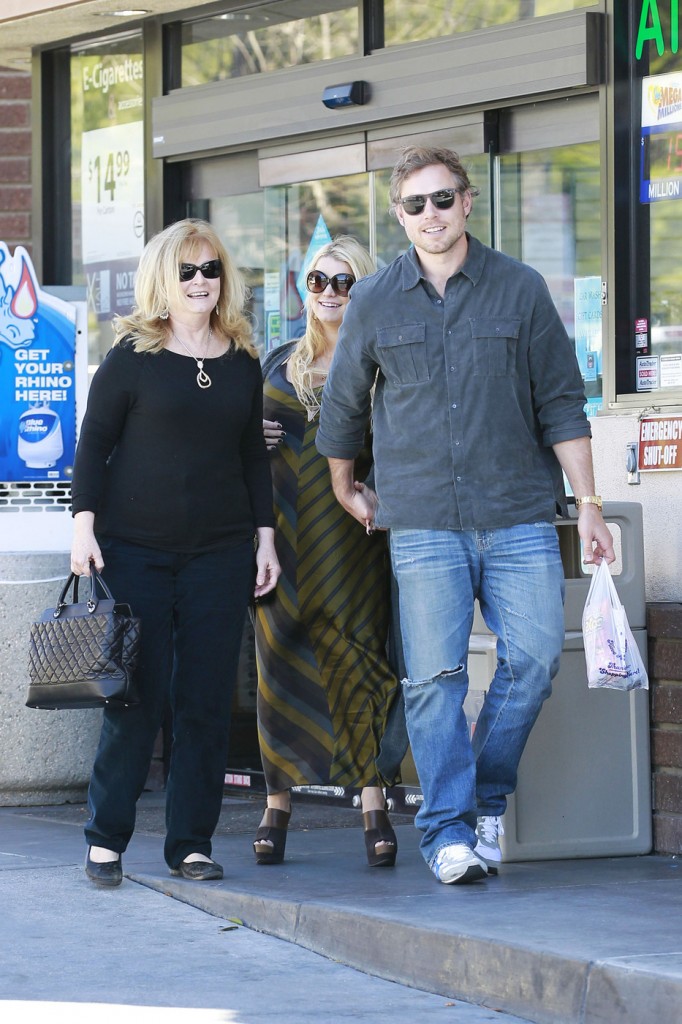 Jessica is shown out with Eric and his mom on 1-28-12. Credit: Bruja, PacificCoastNews.com