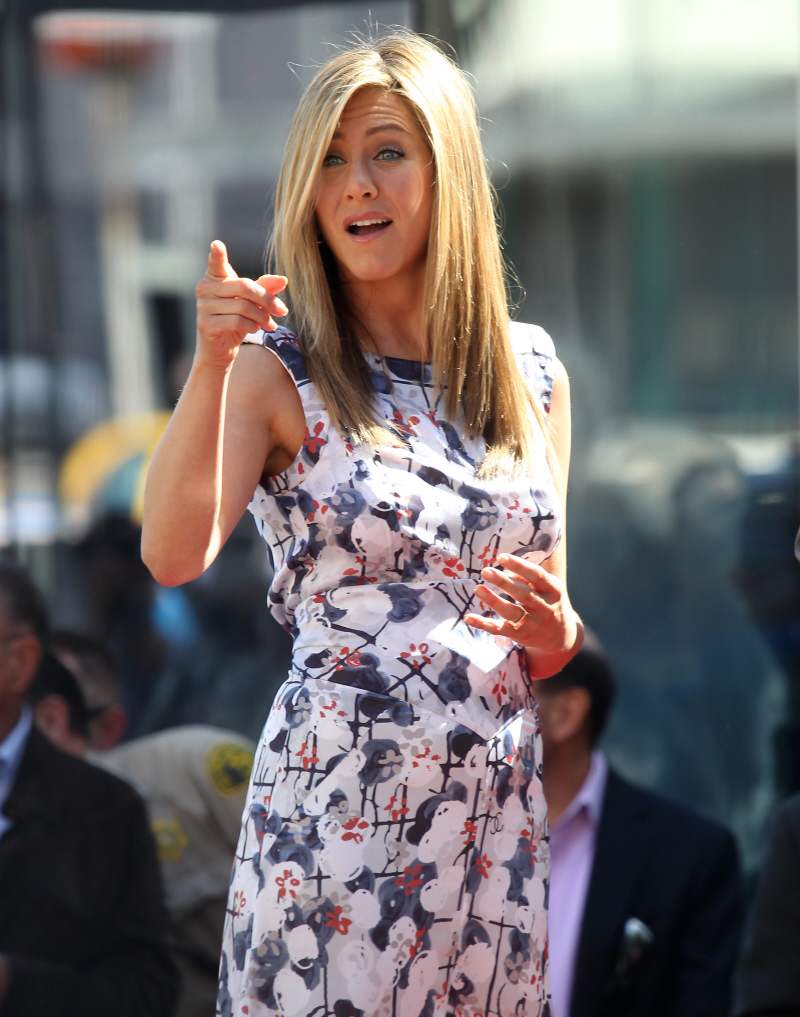 Jennifer Aniston was on The Tonight Show last night. Um, she slurred a bit, so I can't talk about this being a "sober" appearance. Girl loves to get her drink on. But she did keep the conversation light – she and Leno obviously prepped her stories beforehand. The dog stories are always winners, although I'm not sure about admitting that she named her new puppy, Sophie, after Sophie's Choice. She named her dog after a story about a mother choosing between her children during the Holocaust. I'm not touching that one, okay? Aniston told Leno, "Sophie came up to us, and that was sort of a big indicator of they choose you. We were there for three hours, and I'm telling you, I was almost walking out with three puppies. It's so hard. That's why we named her Sophie, because it was Sophie's Choice. I was crying — it was so hard." She even brought a photo of Sophie too. Just watch the video.
Aniston also discussed her BFF Chelsea Handler, but she messed up her defense of Chelsea. Leno was basically saying Chelsea is a drunken party girl, and Aniston started to say, "That's just her personality- I mean, that's her public persona." This second video is pretty much an cross-promotional advertisement for Chelsea Lately.
In other JustJen news, Justin Theroux is ringing the "I was bullied too, y'all" bell. Although… okay, I just re-read this story. Justin didn't use the word "bullied" - Us Weekly did in their headline. Carry on!
Don't mess with Justin Theroux! The Wanderlust actor, 40, opened up about his rough upbringing in Washington, DC during his first-ever late-night TV appearance on Jimmy Kimmel Live! Thursday.

"The school was in the center of our neighborhood," said Theroux, who admitted to being kicked out of two schools as a teen. "It was a very boy-heavy, Lord of the Flies environment. There were a lot of Irish families in the neighborhood and they all had like 13 kids. There was a lot of competition amongst the boys in general."

"If you got into a fight with one of these boys, one who's your age, then you would have to rely on your older brother to beat up that boy. The Sullivan boys you could not beat up. There were too many."

When Theroux was 10-years-old, his father returned home from a business trip in Holland with a pair of wooden shoes. "I thought for some reason everyone in school was just going to adore the shoes," Theroux said.

"Once I got to school, I bumped into this kid, David Sullivan, and he saw me, and he saw the wooden shoes, and he was like, 'Oh, I will have to punch you now.' It was almost like he felt bad, like, 'I have to hand out a beat down for everyone else. The rules are the rules,'" said Theroux, currently dating his Wanderlust costar Jennifer Aniston. "I looked at my brother and he was like, 'You're on your own. I warned you.'"

As Sullivan "brought [Theroux] down to the pavement," the future actor and screenwriter "realized I actually only had one means of defending myself, which was the actual wooden shoes themselves."

"I took the shoe off, and as hard as I could, I remember clobbering him in the head," Theroux said. "His head split, he sort of reared back and he started to cry."
[From Us Weekly]
Is that a story of bullying, or is that a story of the one time Justin got into a fight? I think there's a difference. Bullying, to me, is a campaign of hatred, taunting, and physical and emotional abuse, not a one-off altercation about shoes in which said shoes become a equalizing weapon of destruction. Maybe I'm wrong.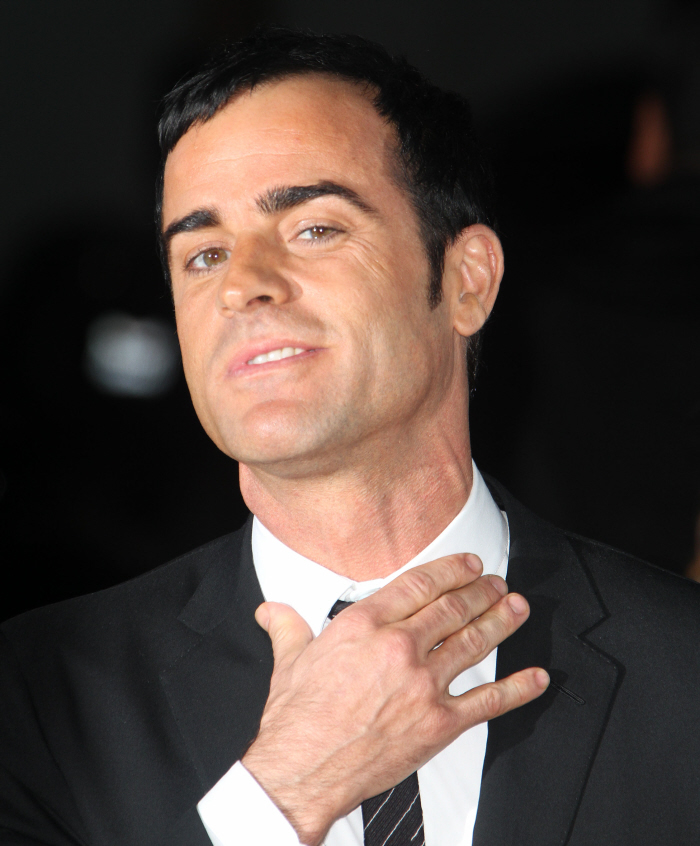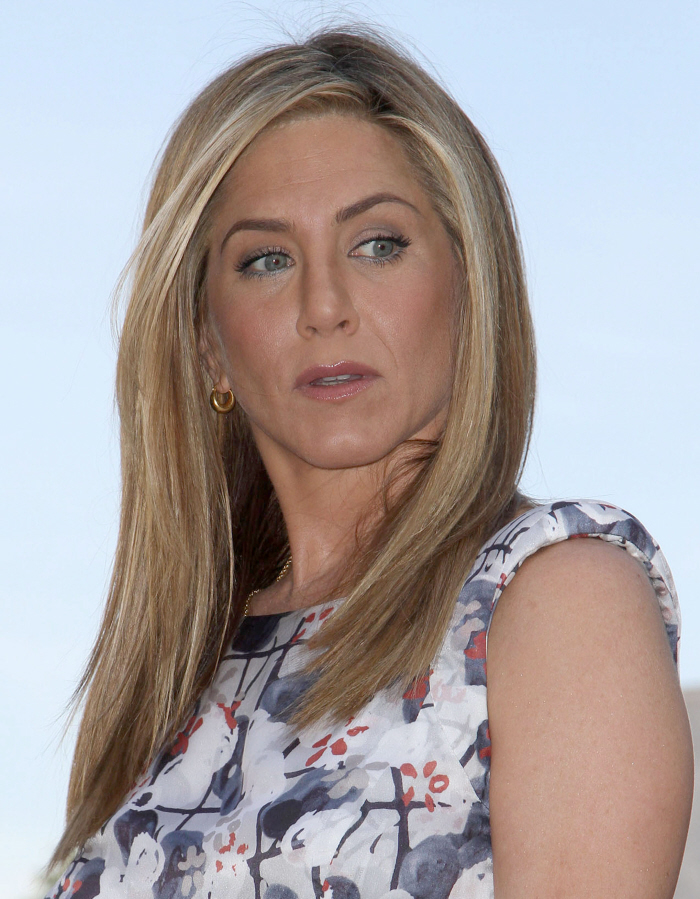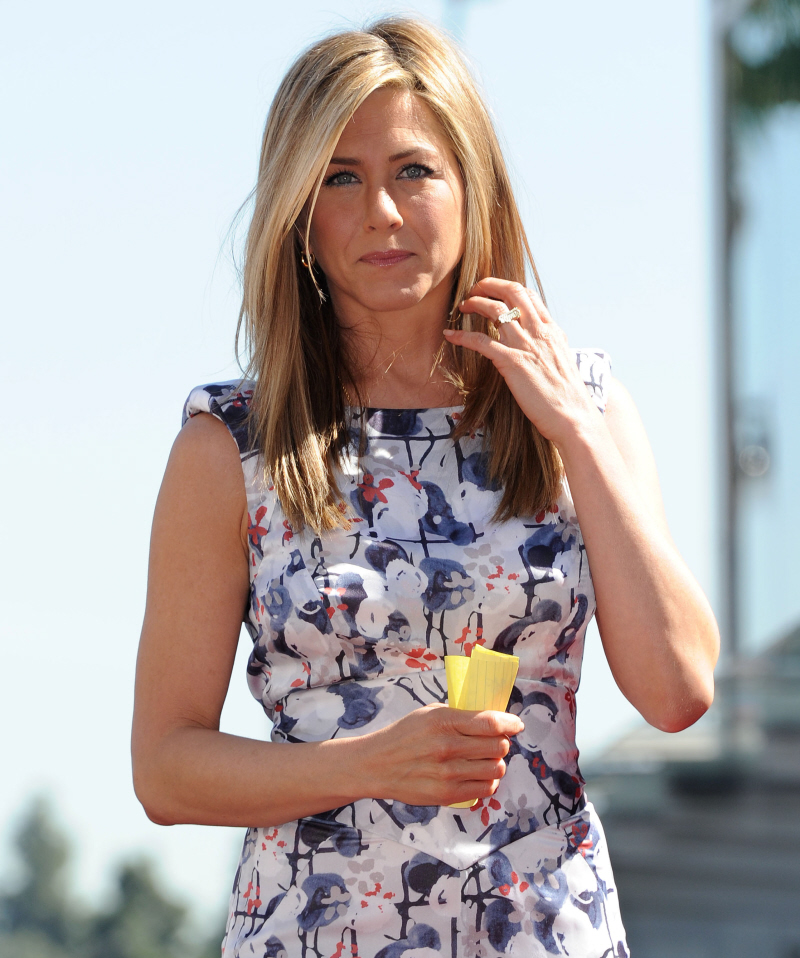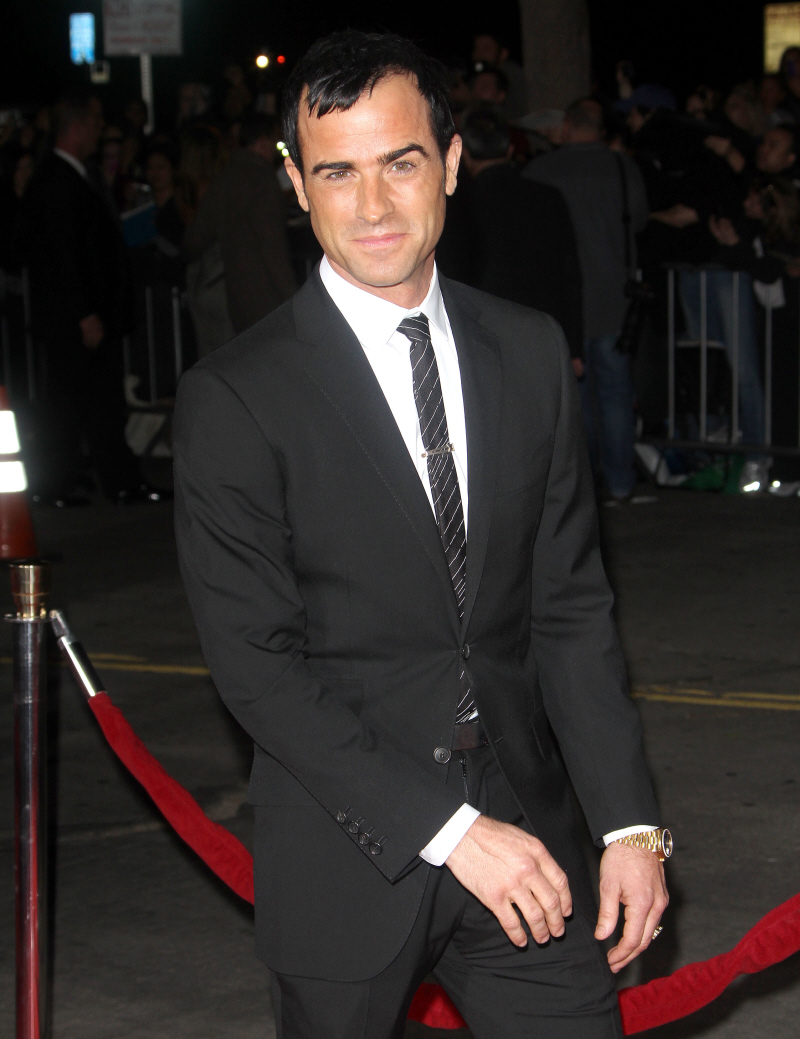 Photos courtesy of Fame/Flynet and WENN.