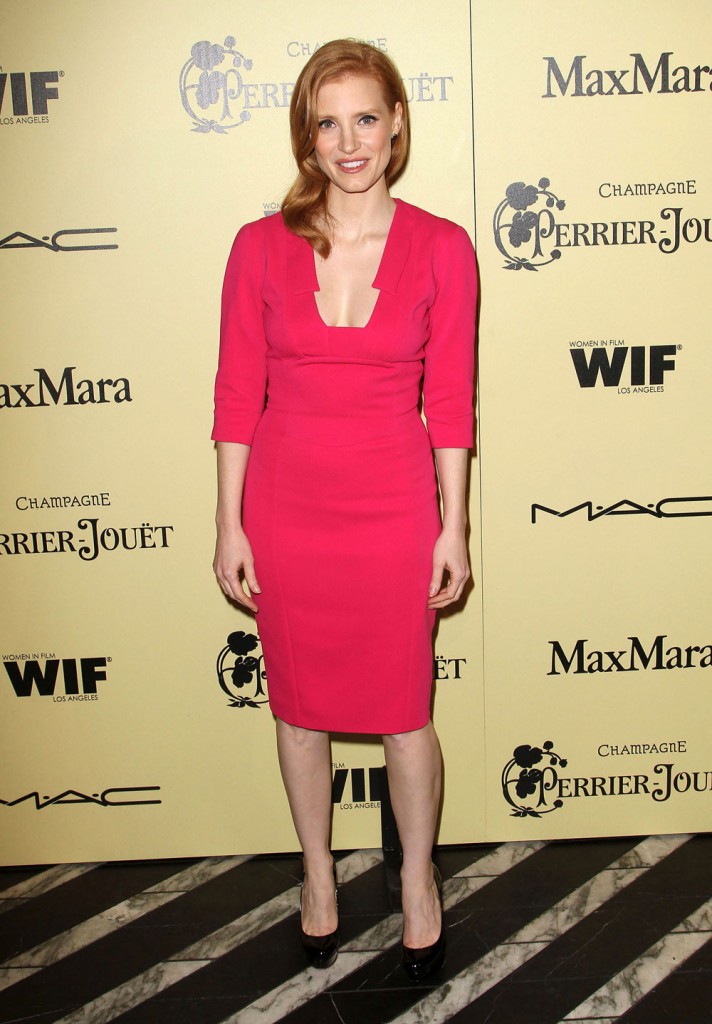 We're gearing up for the Oscars and there will be plenty of pre and post-parties to get our fashion fix. The cast of The Help was well represented at the Women in Film Pre-Oscar Party last night at Cecconi's Restaurant in West Hollywood. I would have liked to have seen Emma Stone there, but she must have had other plans. (Sexy ones involving Andrew Garfield.)
First off is the lovely Jessica Chastain in formfitting salmon Elie Saab. I admire this woman and find her unassuming, genuinely grateful for her success, and so pretty. Her fashion has been a mixed bag tending toward "fug" this whole awards season, though. This dress is an exception in that it's well tailored and flattering. The bustline is bizarre and it's not a knockout dress, but we're talking about a cocktail party, not the Oscars. Her hair and makeup are perfection. We'll have to see if she brings it tomorrow night.
Do you see Jessica's mess of a Vivienne Westwood gown that she wore to the Hollywood Reporters nominees night on Thursday? My theory is that she lets stylists take over her fashion and isn't questioning their poorer choices.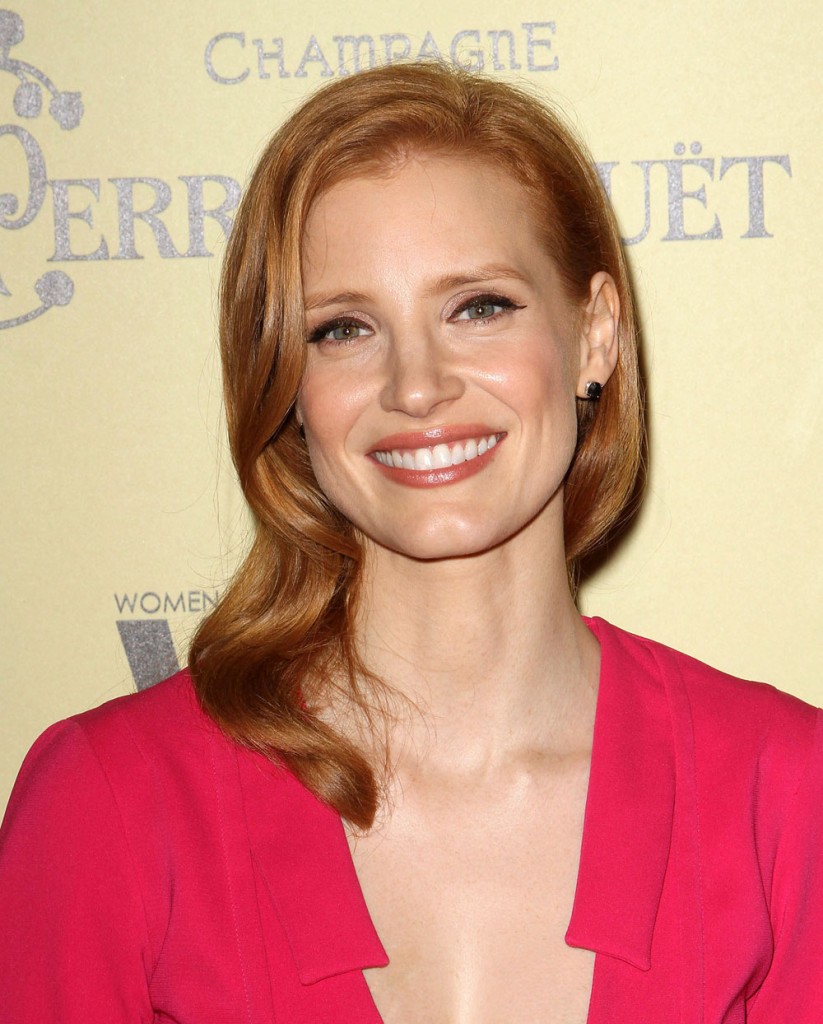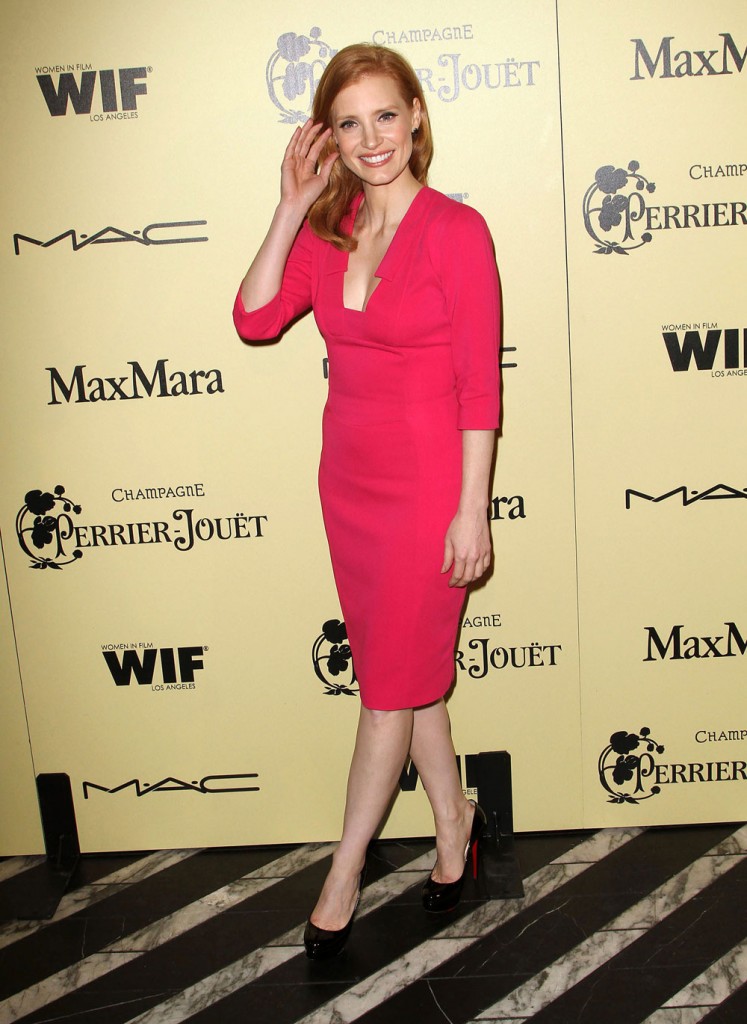 Viola Davis went with her natural hair last night (as we also saw in a photo spread for LAT Magazine earlier this month) and opted for a purple faux wrap MaxMara Zenica dress with some killer black wedge pumps. I love those shoes! I have a pair of black wedge booties that are similar. I'm including a side view of Viola with producer Cathy Schulman (Crash, The Illusionist) so you can see the shoes a little better. (There's a better view of the shoes here.) I like Viola's look and her accessories apart from the bizarre white flower brooch she's wearing. It seems like a simpler pin would have better completed the look.
Sidenote by Kaiser: I really, really hope Viola goes "natural" for the Oscars. I think she's stunning this way.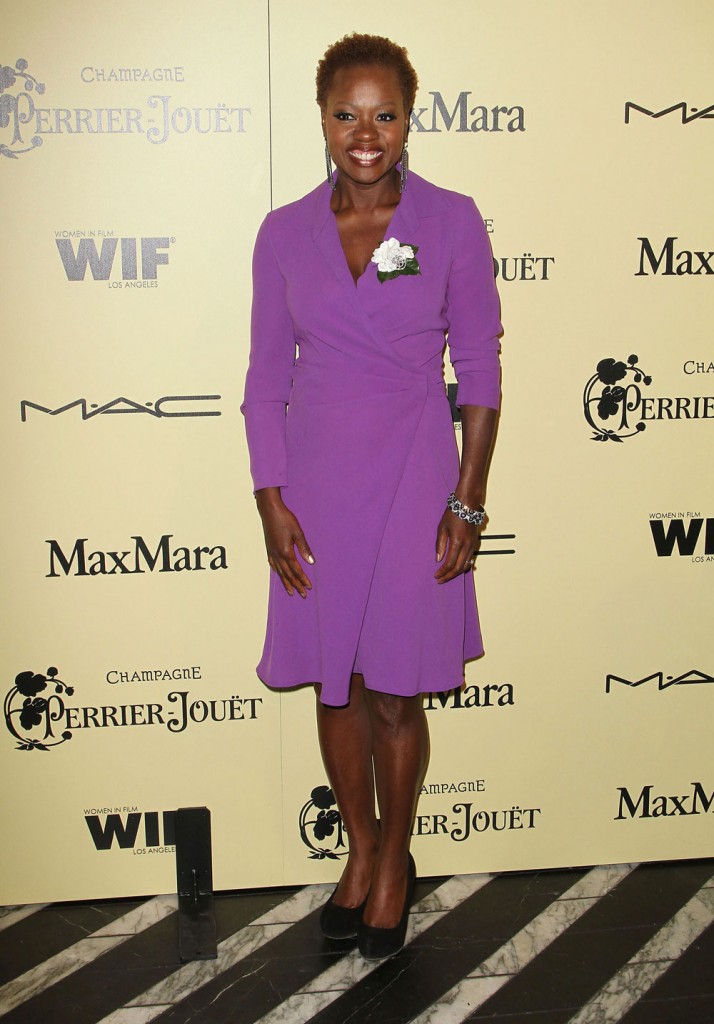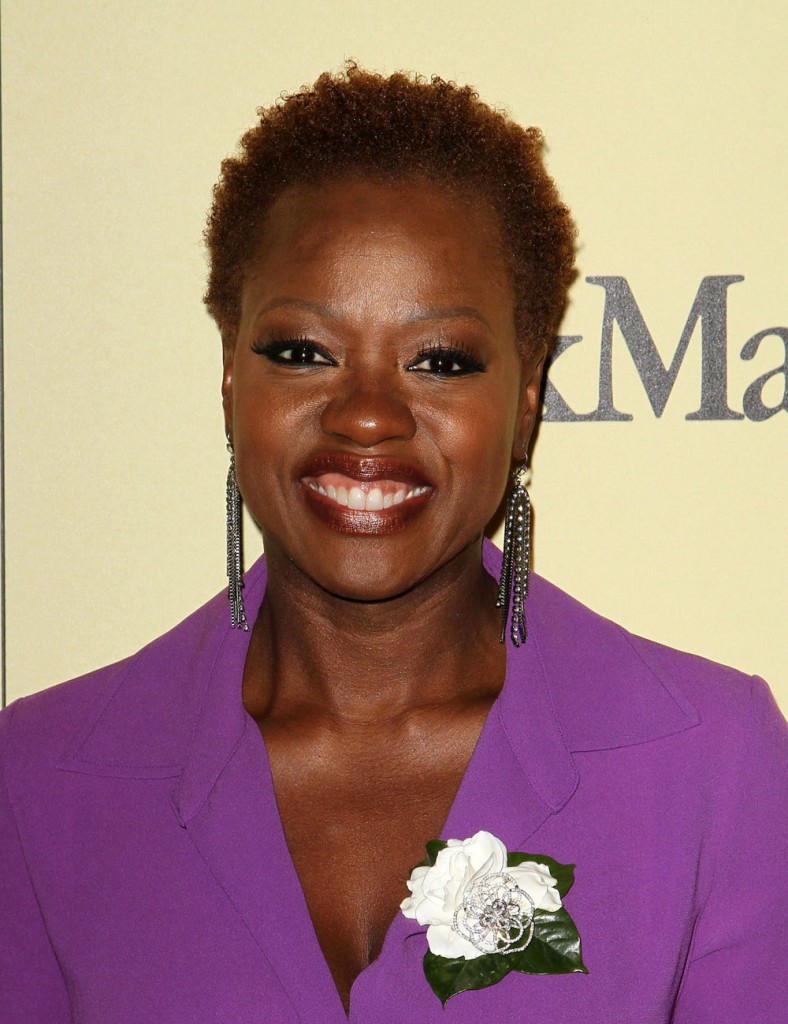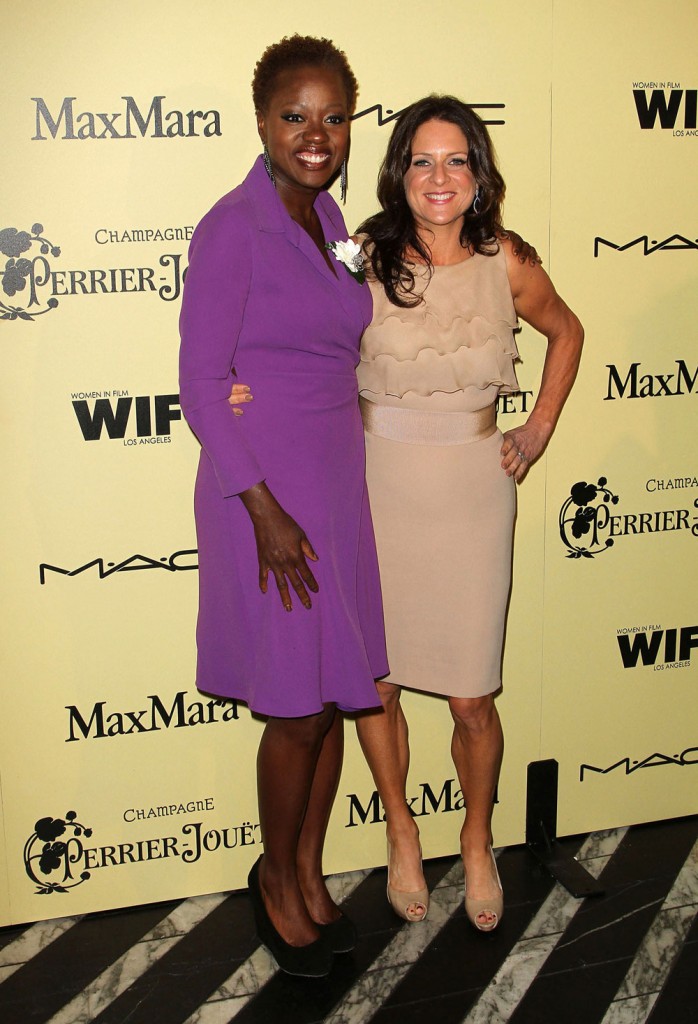 Octavia Spencer was most likely in Tadashi Shoji, her designer of choice this season. (I don't have confirmation on that, though.) I love that primrose gathered gown and she really knows what works for her. Some lighter colored and/or less clunky shoes might have worked better, but that's a minor complaint. Octavia was earning praise from her co-stars at the event. USA Today has quotes from Allison Janney and Jessica Chastain gushing about Octavia. Janney said, in part, "she makes me laugh and she's so generous of heart and spirit." That's nice!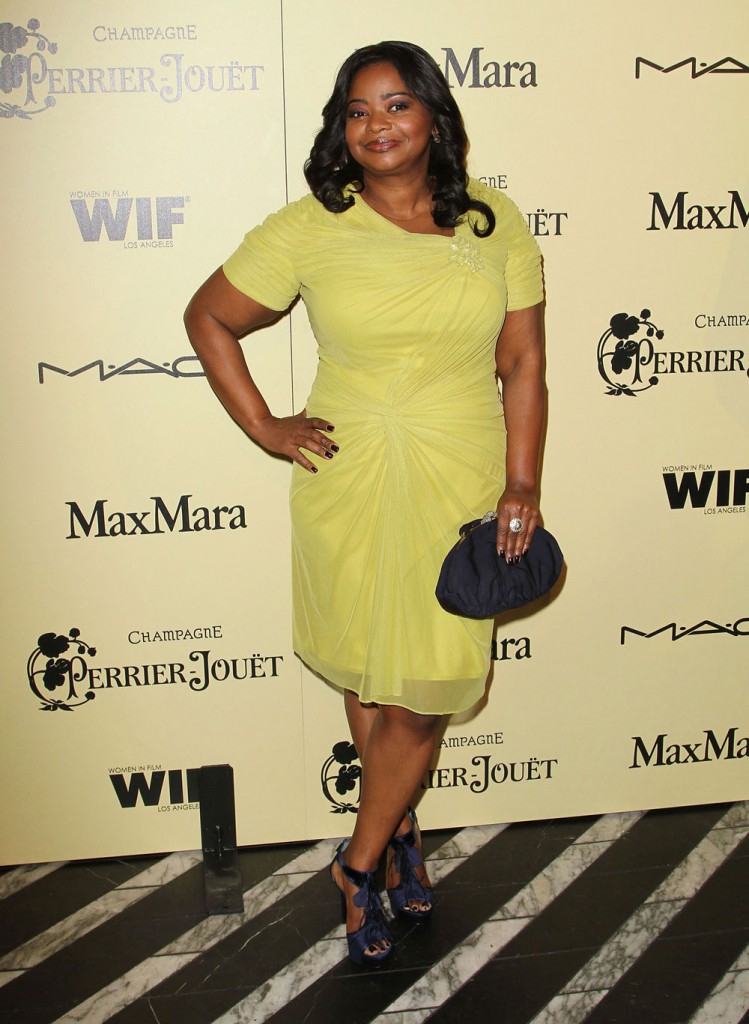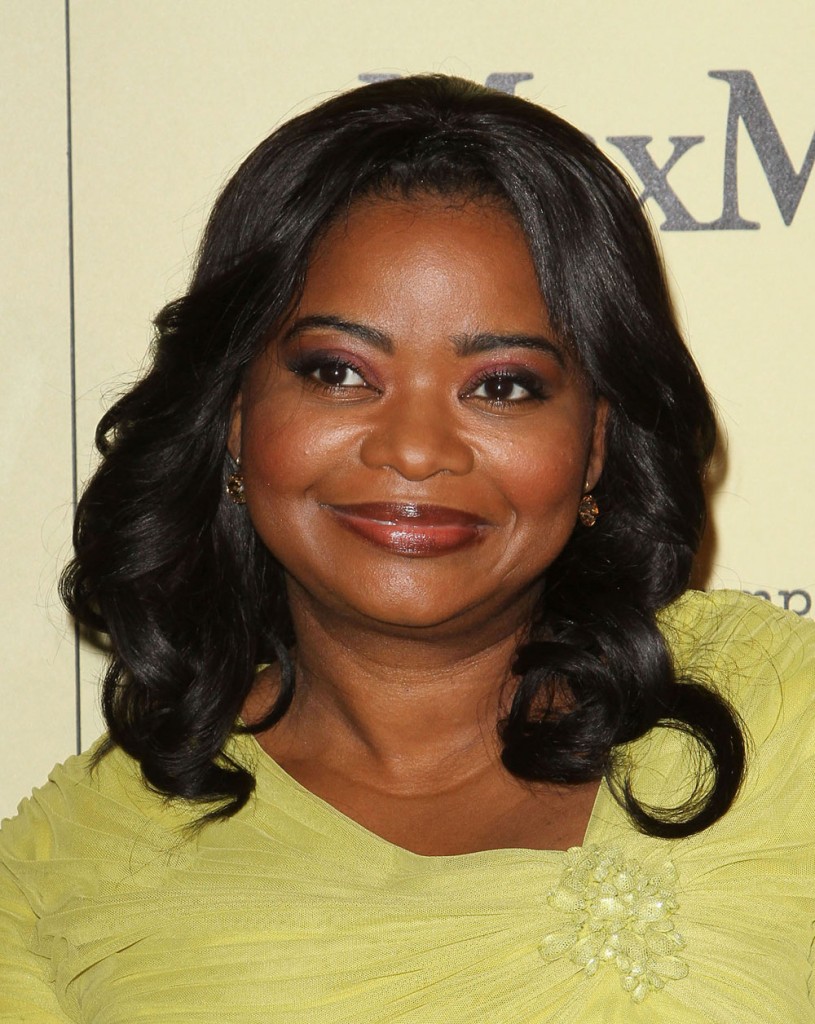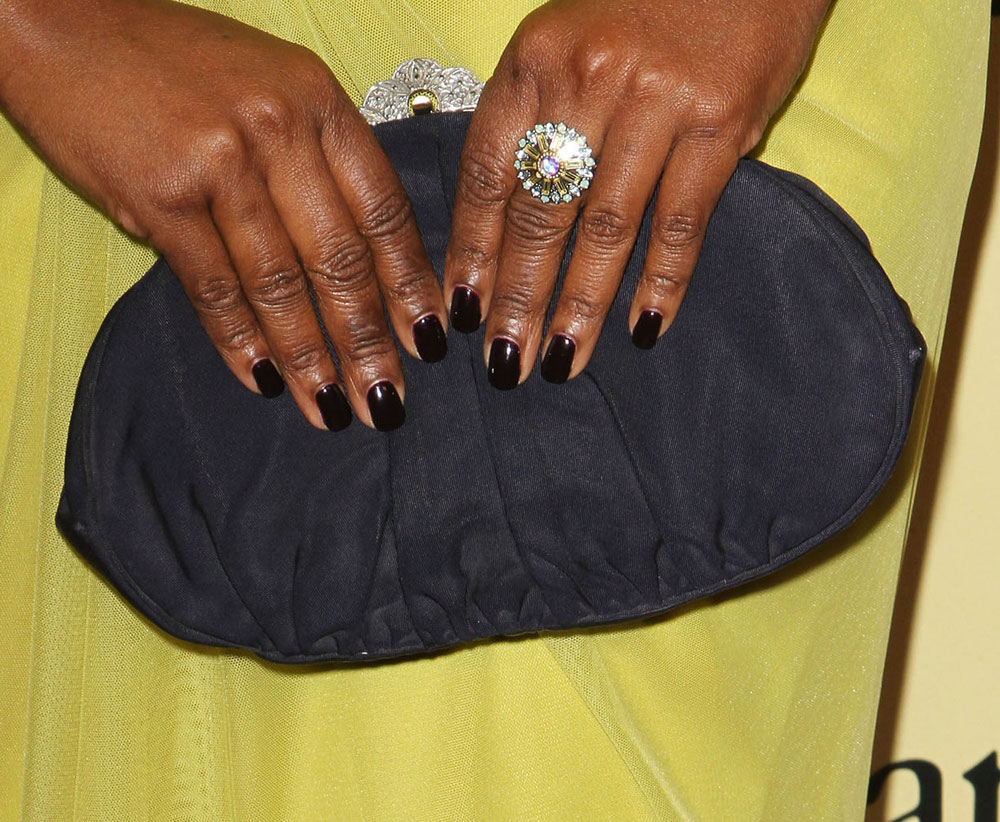 Allison Janney was amazing in a striking cornflower blue one shoulder gathered gown. I would love to own this dress. Her accessories perfectly complimented the look without overwhelming it. I prefer Janney with lighter hair, but a quick image search shows that she has had darker hair for around three years.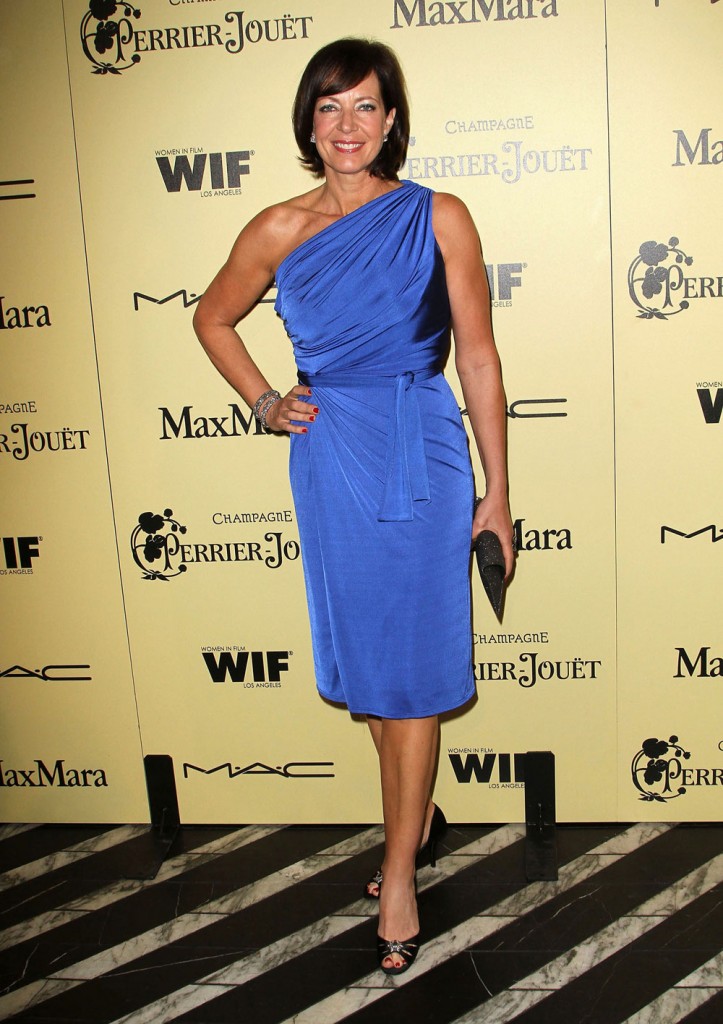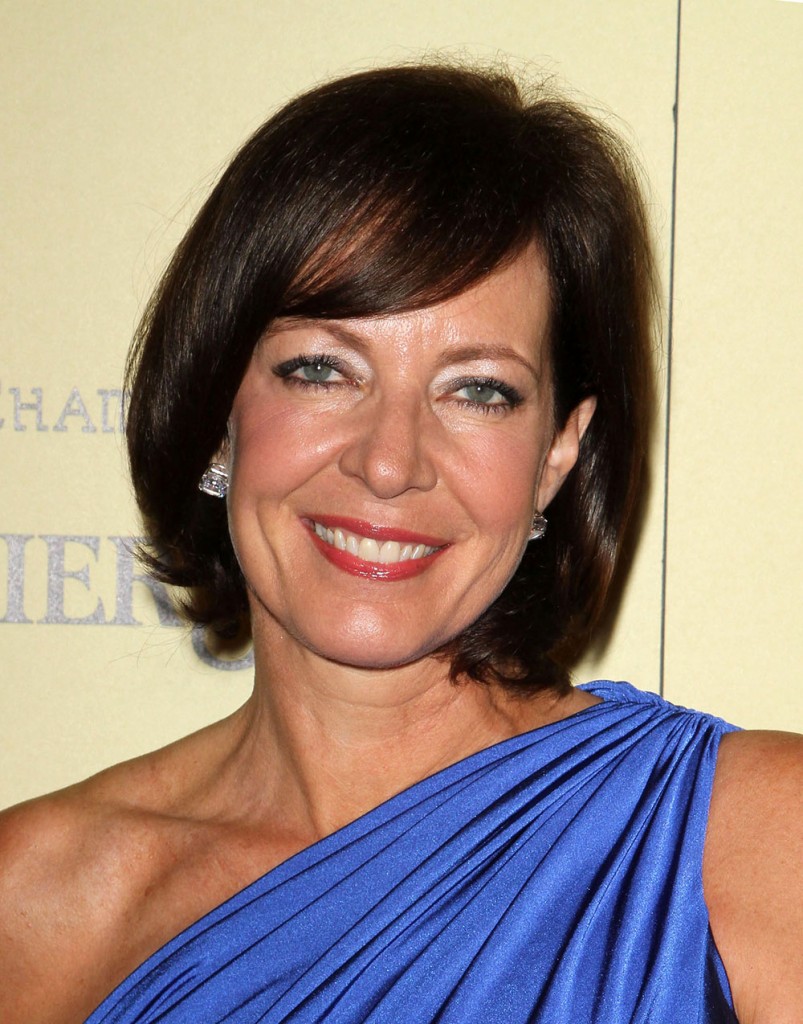 This photographer got a few photos of the attendee's manicures. Show me their shoes! On a side note, I recently discovered pinterest. (I don't know what took me so long, but I'm still waiting for my invite!) The shoe and nail pr0n there is amazing.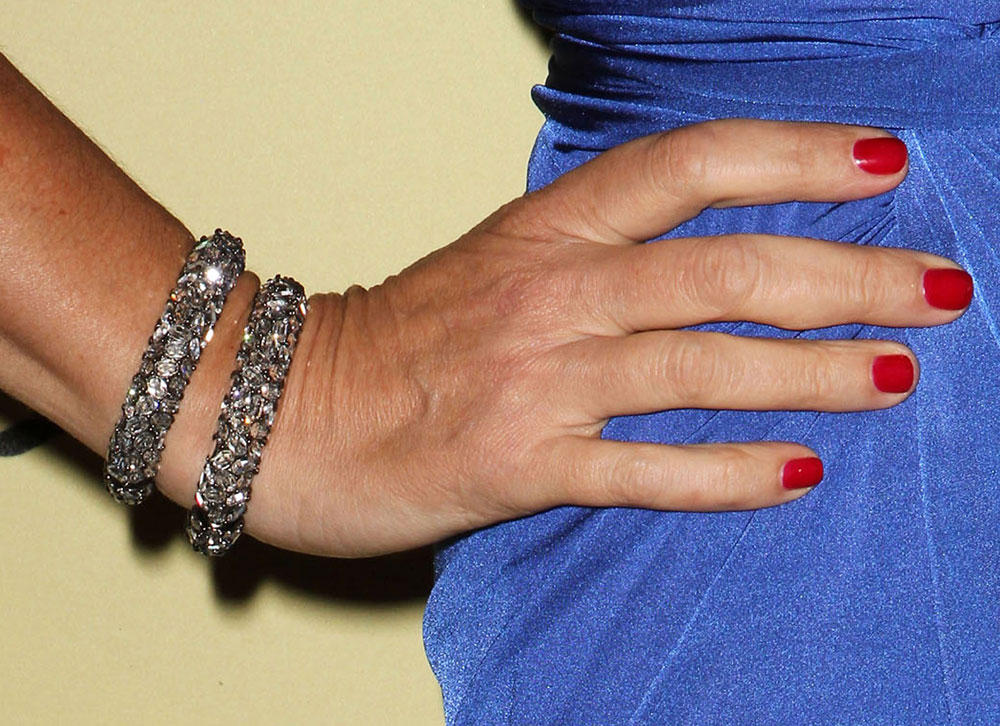 Photo credit: FayesVision/WENN.com