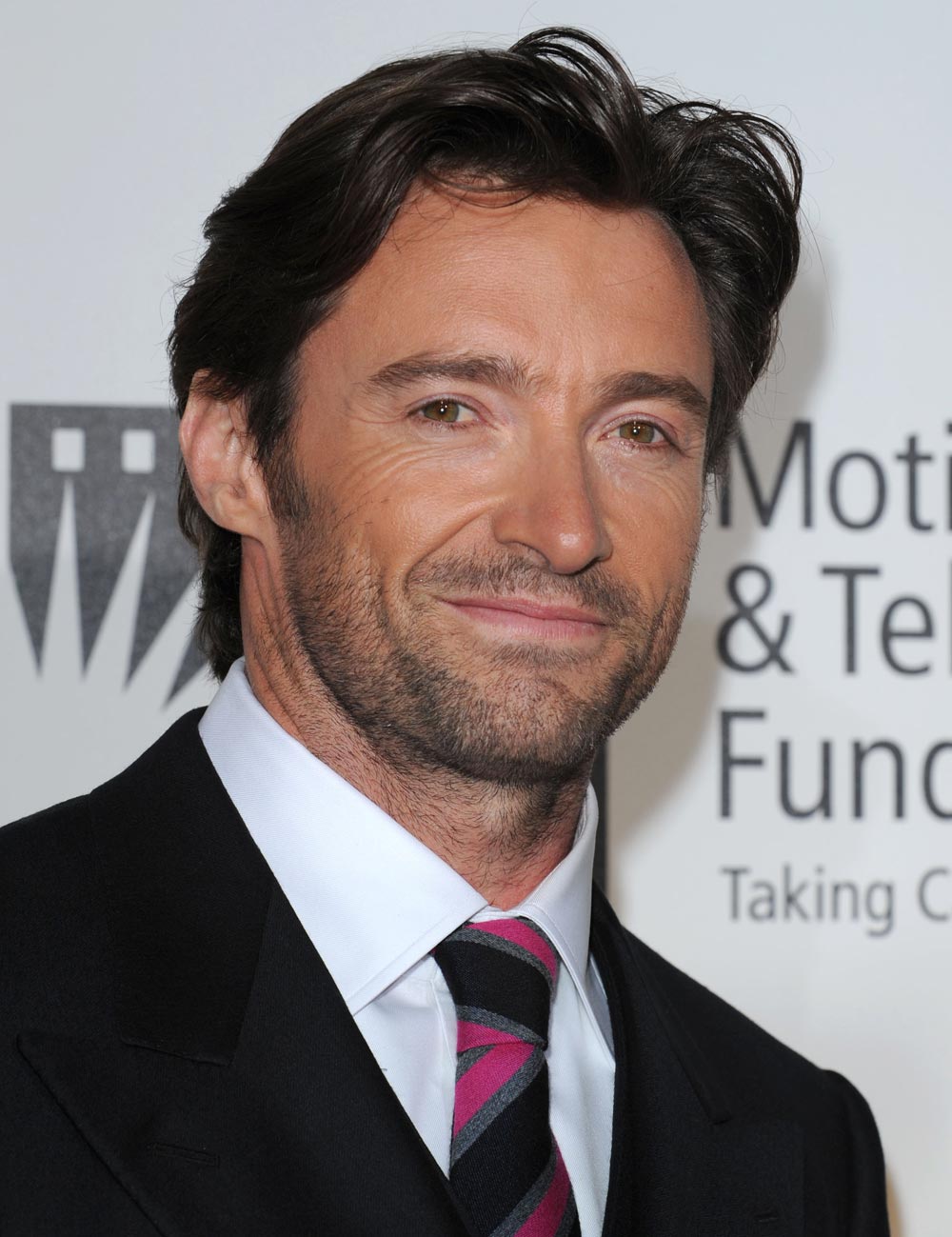 Nicole Kidman and Hugh Jackman are starring in a huge epic movie titled Australia, which from what I can guess the whole world is waiting desperately for, except Australians who are sort of rolling their eyes at another movie about us all running around in the bush with cattle and horses. Because we do that all the time. There are no cities here, and we go to work in a kangaroo, okay?
The movie is set for release in 15 days, and director Baz Lurham has just changed the unpopular ending, and is still desperately trying to finish the film.
Warning: Spoilers!
Hugh Jackman is a hard man to kill. Just ask director Baz Luhrmann, who has buckled in the face of negative test screenings and reshot the final scenes of his epic movie Australia to resurrect his leading man.

The talks between Luhrmann and the various suits at 20th Century Fox, which has wagered $US130 million ($190 million) on the most expensive Australian film of all time, were described as "intense". You can see why. With just 15 days to go before the film's release, no one has seen a finished print. Luhrmann is believed to be living in a caravan at a post-production facility and handing in his homework reel by reel.

Only time will tell if the result is Gone With The Wind on steroids or Out Of Africa lite.
The Sydney Morning Herald points out that Baz has a stellar history of killing off his lead characters (Romeo and Juliet, anyone?) but can you really kill off your handsome dashing hero. It's an epic, while someone should die a hero's death, your romantic lead needs to live on handsomely. And when he's played by Hugh Jackman, sans shirt.
The good news is the new ending gives us another thing to watch on the DVD extras.
Oddly, Hugh Jackman wasn't first choice for the star.
And then there's Jackman himself. He wasn't Luhrmann's first choice for the role of the "rough-hewn" drover. That was Russell Crowe, aka The Gladiator. A man who makes an agonising last act death look good. But Crowe wanted too much money, so Luhrmann got Jackman, a man so pleasant he can sport flesh-ripping talons and still look adorable. A man who will never be mistaken for Chuck Norris after playing Peter Allen in a musical and hosting the Tony Awards not once but three times.

But if Luhrmann was disappointed to get the Tenterfield Saddler instead of Maximus, he hid it well. "There are not many actors who have an ability to pick up a Nicole Kidman, throw her on the bed and ravish her with believability," he has said in one of the interminable interviews spruiking the film. Then, in case anyone still entertained doubts about Jackman's virility: "He is also excellent with a cattle whip."
Urgh, so glad that beef features isn't playing the stockman in this film.
Nicole Kidman and Hugh Jackman were on Oprah promoting their film yesterday, where Nicole displayed baby photos and talked about having nine (nine!) women at her birth. Nicole adds that her son Connor joined her at the film shoot, which I've never heard any press coverage of, which sort of shows that she has more to do with her adopted children than we might think.
Australia is set for release on November 26th, and cost $AUD750,000 a minute to make.
Hugh Jackman is shown with Catherine Zeta Jones at a benefit the Motion Picture & Television Fund at Sony Pictures in Culver City, CA on 11/8/08. Credit: Bauergriffin. Nicole Kidman is shown with husband Keith Urban at the Glamour Woman of the Year Awards held at Carnegie Hall in New York on 11/10/08. Credit: WENN