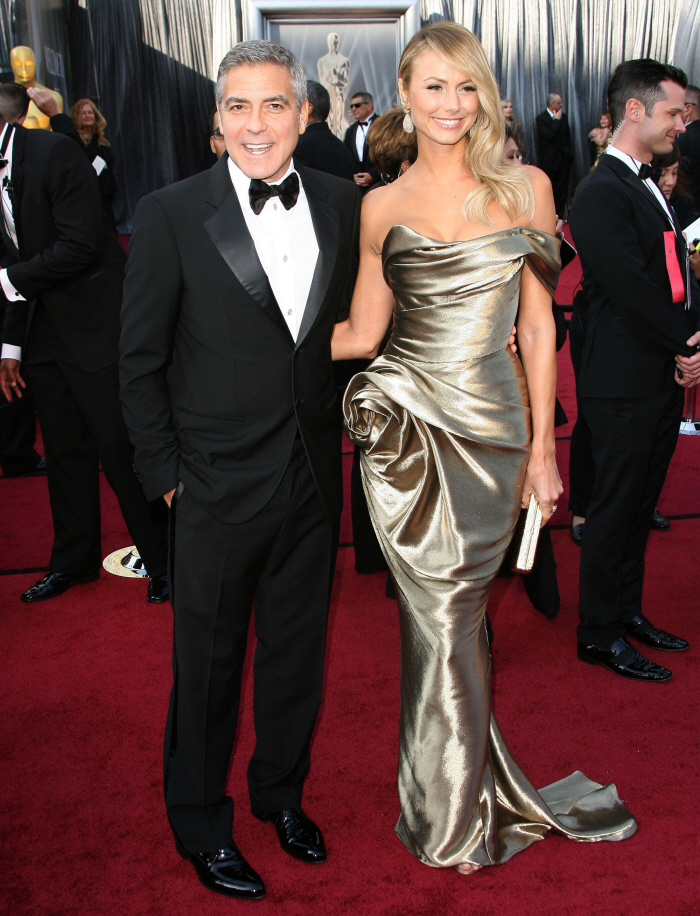 Last night, Jean Dujardin and Harvey Weinstein scored a major victory when Dujardin, a little-known French actor with oodles of charm and humor and barely any name recognition, ended up taking home the Best Actor Oscar. Didn't Dujardin know that the Oscar was supposed to go to George Clooney?!?!? And so that became the conversation – how did Clooney lose what was considered a "sure thing"? Clooney came into the awards season ahead of everyone else, he was the one to beat, it was his to lose. So what went wrong? Are we looking at what went wrong in these photos? Are people getting tired of seeing Clooney's escort-of-the-moment on every red carpet?
Now, I'm not really blaming Stacy Keibler. She's doing her best, she's hustling, she's trying to be the perfect Oscar-Date Barbie. Whatever happened between late December and today, it's all Clooney. He wants to date C-list wrestlers and scandal-prone Italian "performers" – which is fine. His choice. But he wants to dress them up and whitewash them – "Pretty Woman" these girls and force us to accept them as his equal partners. And it's just not working anymore, is it? That's what Clooney's body language on the red carpet told me – his face said, "I might need a new strategy." Of course, he might end up doubling-down on this strategy, though. Every time I think one of his girls is on the way out, she ends up hanging on for months longer. But it certainly seemed like he didn't want Stacy to even open her mouth, right? He seemed contemptuous. Bitter.
So, poor Oscar-Date Barbie. I felt bad that she felt the need to dress up like a damn Oscar statue in this gold Marchesa. Why was everyone talking about how great this dress is? It's not good. And I have to say something shocking about it too – I think Stacy makes the dress look much better than it really should look. Somehow, a busted dress on a budget girl equals "not that horrible." I did hate Stacy's hair, though. And her earrings were horrible!!
Last thing: we got a promotional email letting us know that Stacy had used "Biore Combination Skin Balancing Cleanser" before the Oscars. I wonder how much she got paid for that endorsement? Poor Oscar-Date Barbie.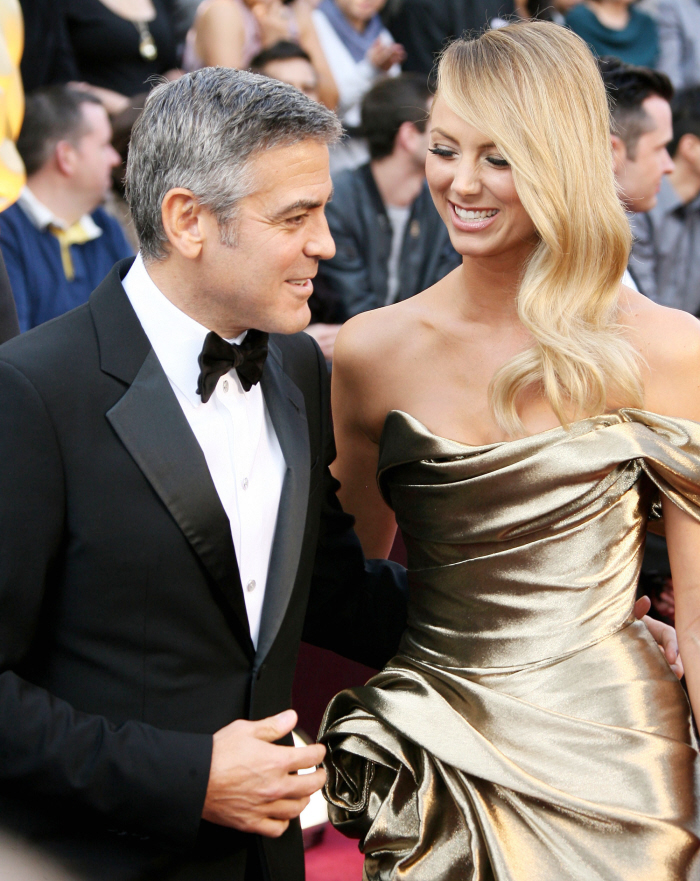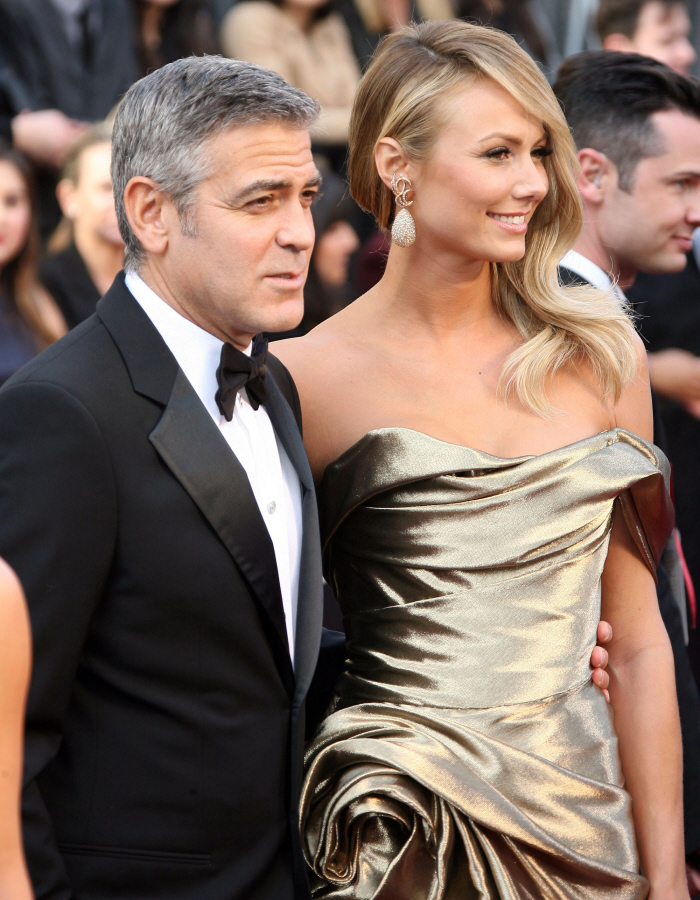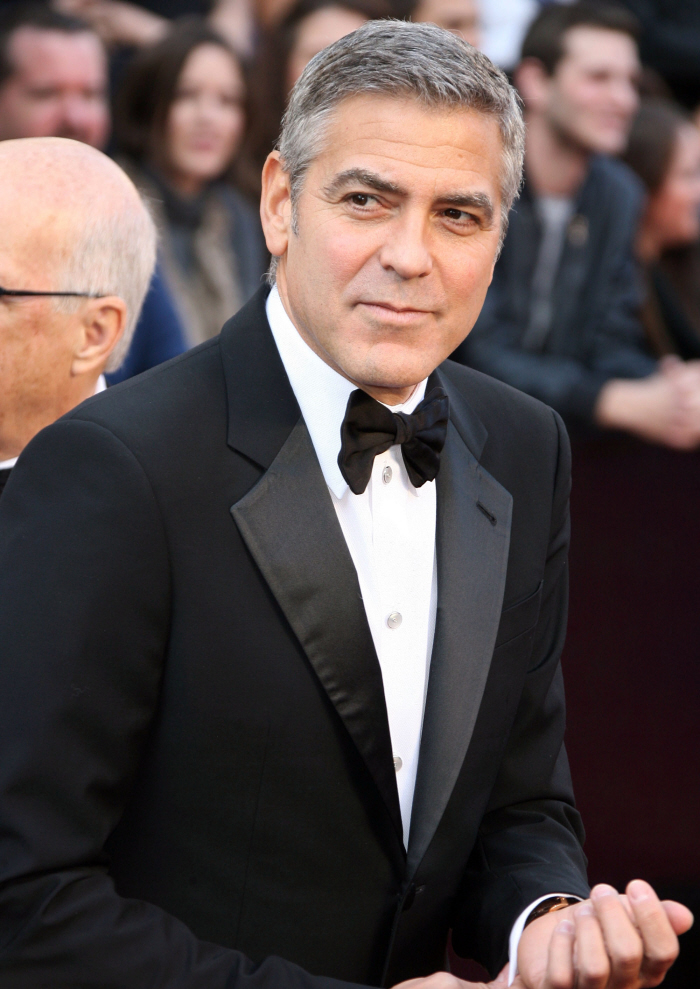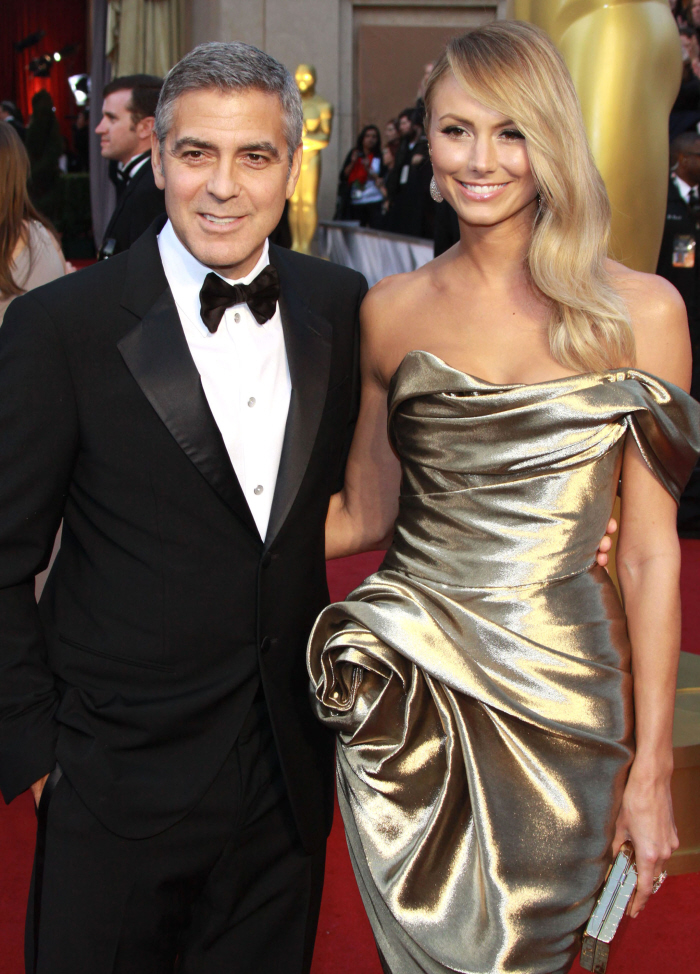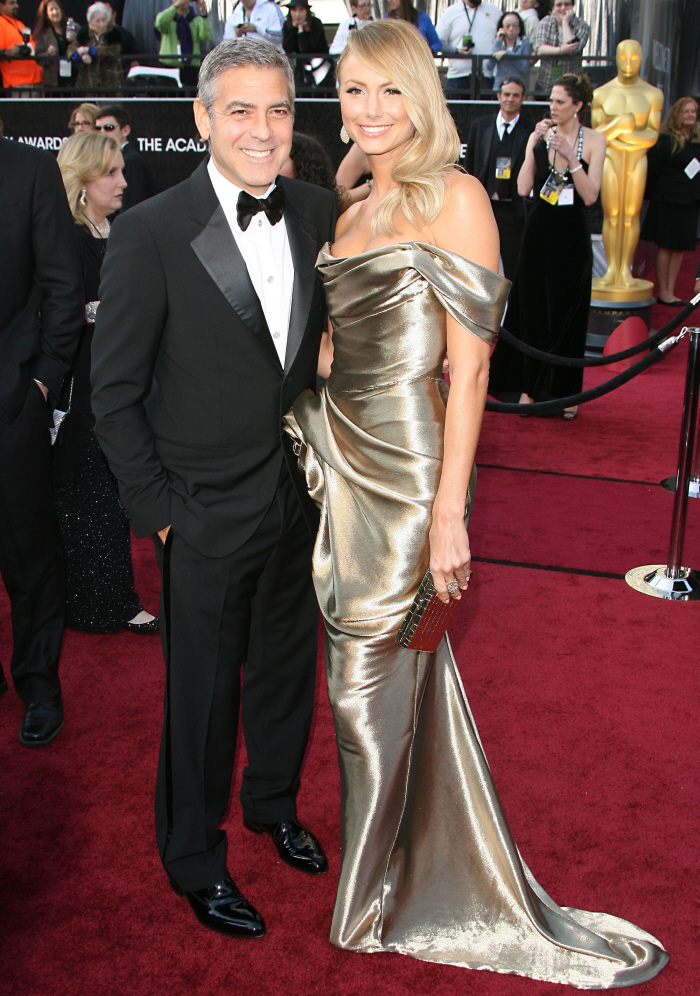 Photos courtesy of WENN.