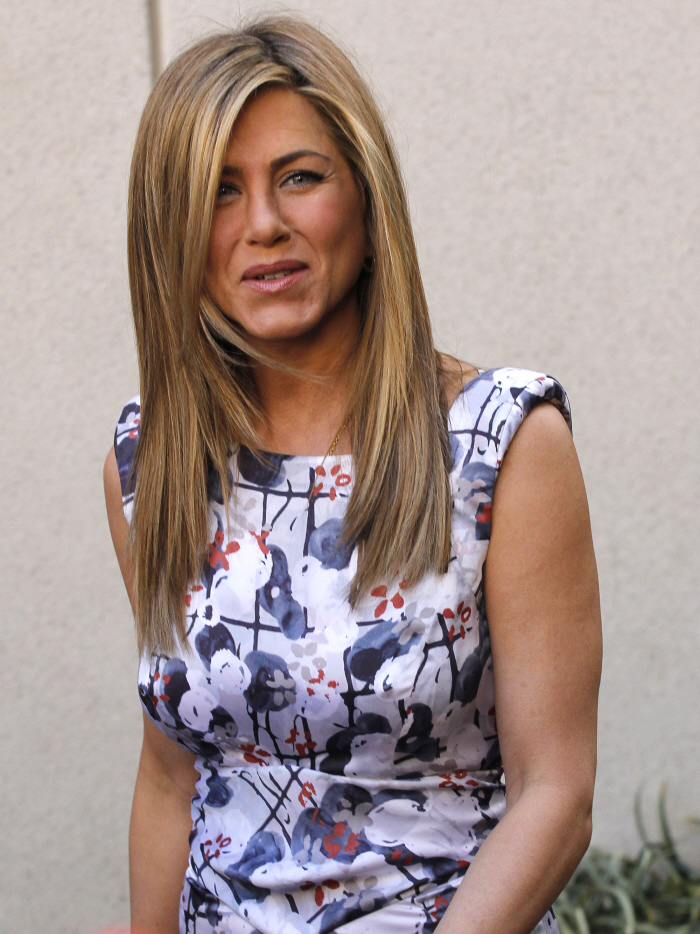 Usually when the words "Jennifer Aniston" and "bombed" appear in the same sentence, it's about how Aniston drunkenly slurred her way through some interview or appearance or Mexican vacation. But today we must discuss another kind of "bombed" – the kind that is so bad, a Nicolas Cage SEQUEL beats you (in its second week!). After promoting Wanderlust for weeks, on multiple magazine covers and in several television appearances, Jennifer Aniston's latest leading-lady turn flopped in a huge way. This wasn't some barely-promoted independent film – the studio spread out a lot of money on commercials and ads. How bad was it? Wanderlust opening weekend = $6.6 million. It came in #8 in the top ten films of the weekend. Rough.
Her love life may be hotter than ever, but Jennifer Aniston's career appears to be at a standstill. The actress' new movie Wanderlust tanked in its opening weekend, debuting at No. 8 with $6.6 million. The film, which also stars her real-life love Justin Theroux, reunited Aniston, 43, with her longtime pal Paul Rudd, 42, her costar in 1998′s The Object of My Affection.

Aniston hasn't had a No. 1 box office debut since her appearance in the 2009 ensemble rom-com He's Just Not That Into You.

Box office revenue was up more than 25 perfect from the previous year, with Act of Valor — featuring real-life Navy SEALS — taking the top spot with a $24.7 million opening.

Tyler Perry's Good Deeds, costarring Gabrielle Union and Thandie Newton, debuted in No. 2 with $16 million.

Journey 2: The Mysterious Island came in third with $13.5 million, Safe House finished in fourth with $11.4 million and The Vow rounded out the top five with $10 million.

Ghost Rider: Spirit of Vengeance earned $8.8 million for a sixth place finish, while Reese Witherspoon's This Means War (No. 7) earned $8.5 million in its second weekend.

The weekend's other new release, the Amanda Seyfried-led Gone, took in measly $5 million and debuted in ninth place. The film also stars Sebastian Stan, Jennifer Carpenter, Daniel Sunjata and Wes Bentley. Disney's animated film The Secret World of Arrietty took in $4.5 million for 10th place finish, bringing its two-week total to $14.7 million.
[From Us Weekly]
This surprised even me – I'd seen several of the bad reviews of the film, but really, when does that ever matter to Aniston's fans? So many of her films are critically panned, but her fans still show up for the most part. So what went wrong here? Do people not want to see the film where she and Justin Theroux got together? Did all of the threats/promises of nudity not help at all? Were Justin's bangs of doom a harbinger of things to come? Is Paul Rudd simply not enough of a "star" to carry this film alongside Aniston? Bedhead and I think that might be it, actually. Aniston's films always do better when she's paired with a recognizable and popular leading man. Not enough people were interested in seeing "a Paul Rudd movie" even though it was being billed as "A Jennifer Aniston Movie with Paul Rudd." I'm not trying to say that Aniston should hang up her acting spurs – at all. But she simply has more success when she's playing second-fiddle to a charismatic and well-known leading man, or when she's part of an ensemble. This whole "Jennifer Aniston is a lead actress who can carry a film" idea needs to go away.
Oh, well. At least we know why Angelina was so giggly at the Oscars now. And since it's all about the comparisons, remember when The Tourist tanked (in the middle of December when half the country was under feet of snow)? The Tourist opened that weekend at #2 with $16.5 million and went on to make $240 million worldwide. And remember how everyone howled about that FLOP? I'm just saying.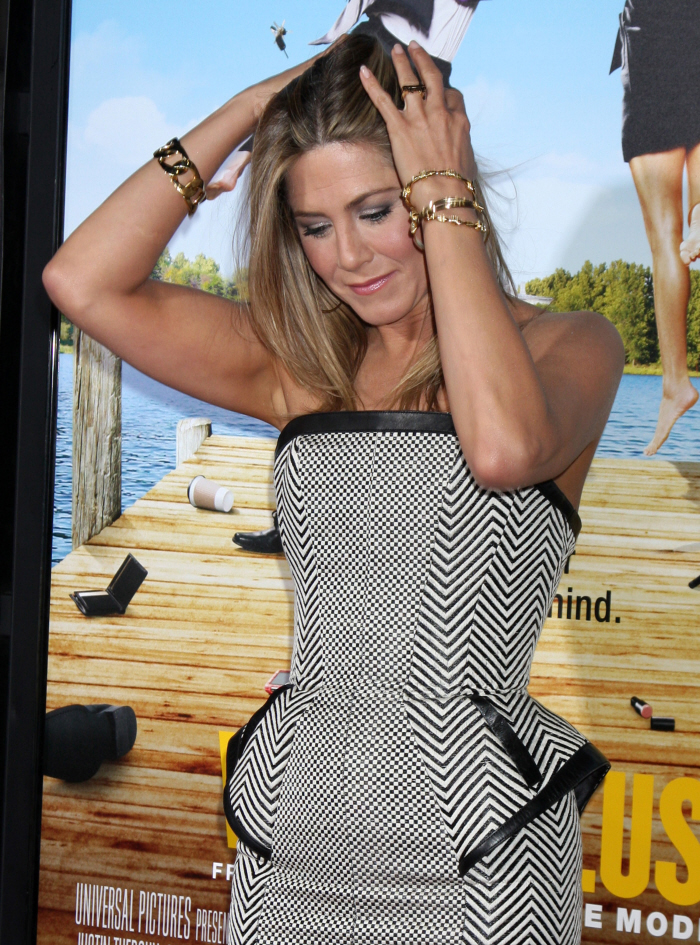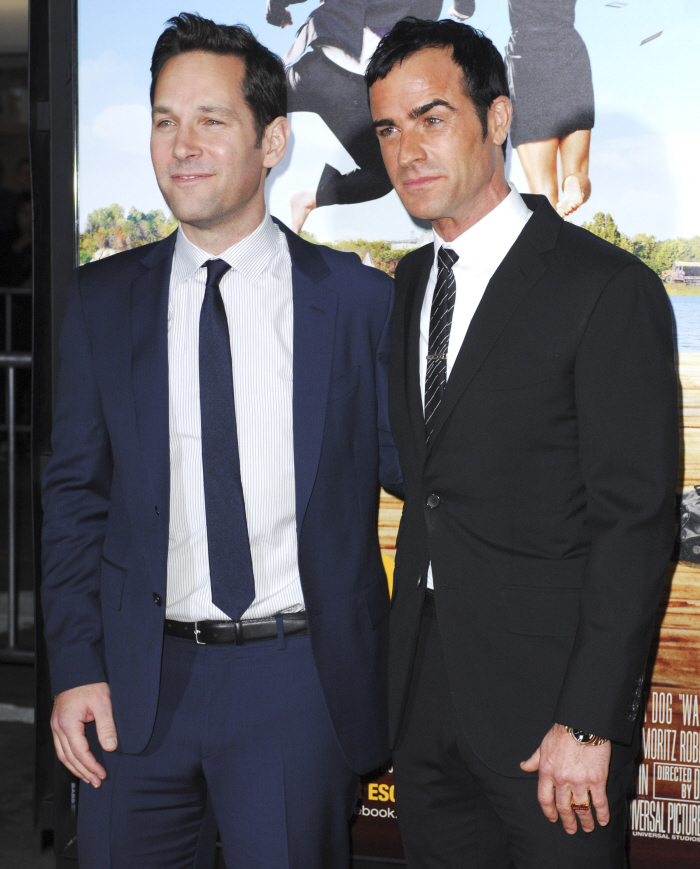 Photos courtesy of WENN.