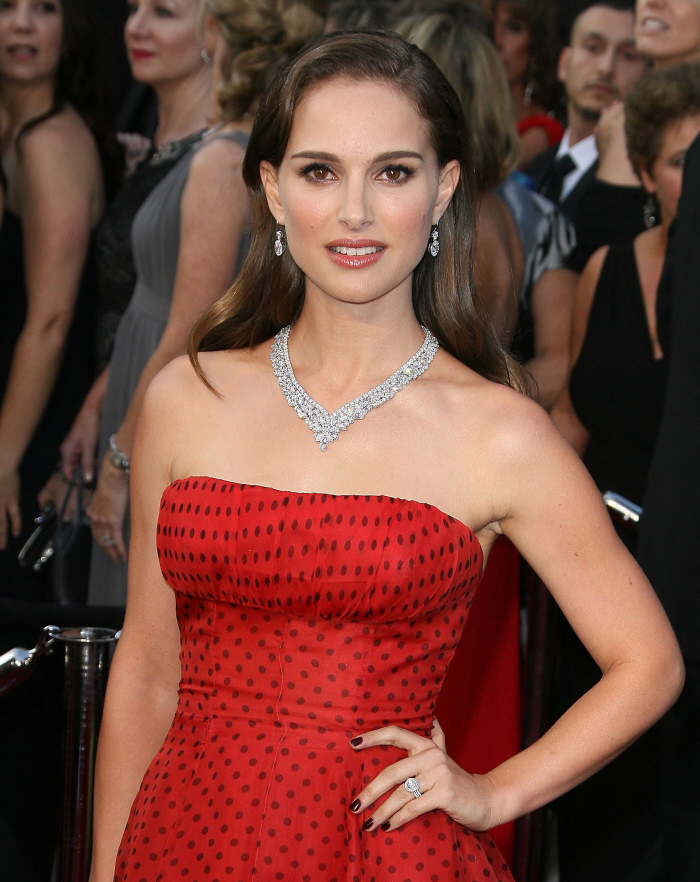 Every outlet is now running stories about this, and I really don't know why. There's a rumor going around that Natalie Portman and her Ballet K-Fed, Benjamin Millepied, were wearing wedding bands two nights ago at the Oscars. Who here would be shocked and appalled that Natalie and Ben might have gotten married secretly? Seriously, who? Natalie keeps her private life locked down in large part, playing an enviably clever game of "privacy" and private-life accessibility. It wouldn't surprise me in the least if Natalie and Ben are married. It wouldn't surprise me if Natalie and Ben got married before little Aleph was even born last year.
Did Natalie Portman slyly reveal big news before more than 1 billion TV viewers? On Sunday night's 84th Academy Awards, the actress appeared to be wearing a wedding ring set as she clutched an envelope onstage.

And her French fiancé, Black Swan choreographer Benjamin Millepied, was photographed with a band on his wedding finger.

Was there a secret wedding? That remains a mystery for now, as the Oscar winner's rep hasn't commented.

Portman, 30, announced in December 2010 that she and Millepied were quietly engaged and that they were expecting a child. PEOPLE confirmed last June that they had welcomed a son, Aleph.
[From People]
I've been looking through the Oscar photos, and it seems like Natalie was making a game of it with photographers, sometimes purposefully hiding her ring finger behind her back, sometimes gratuitously flashing her ring with a sly smile. So… yeah, I believe it. They're married. Kudos to them for doing it quietly and keeping it so quiet for so long (I'm assuming it happened a while ago). But I still have my doubts as to whether this is the smartest match for Natalie in the long run. I still think Benjamin seems like a user and a starf–ker.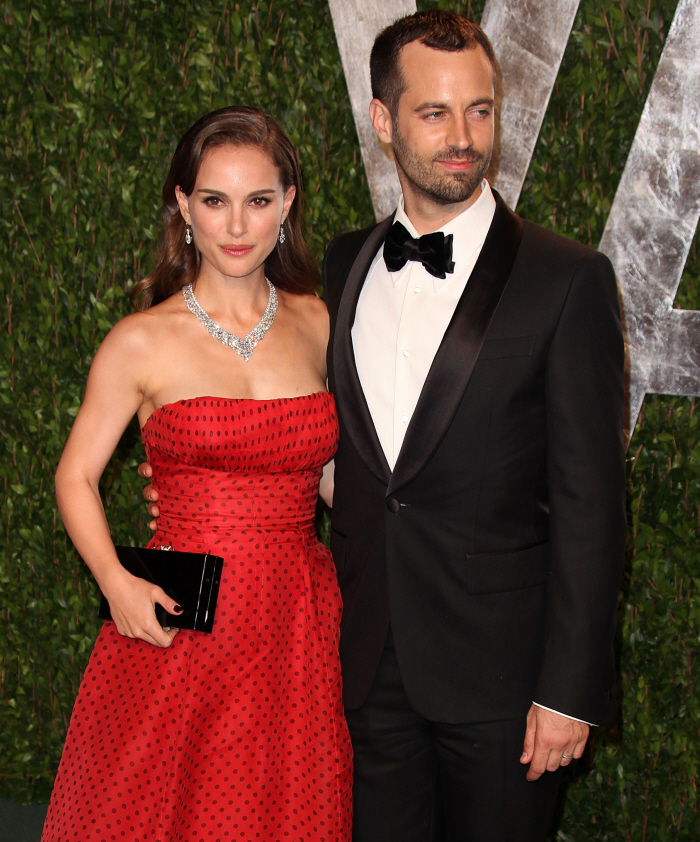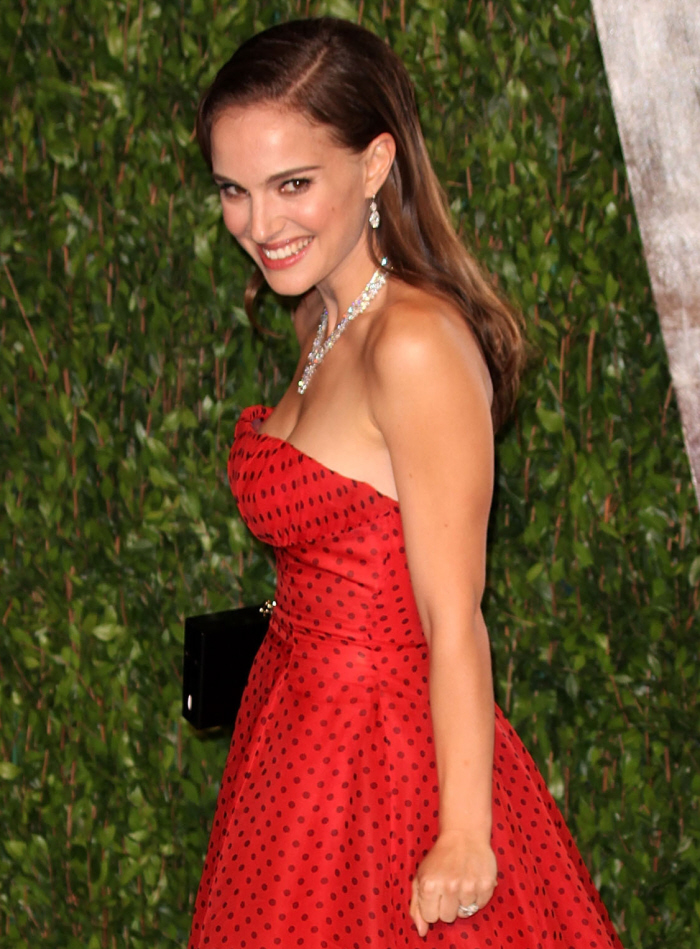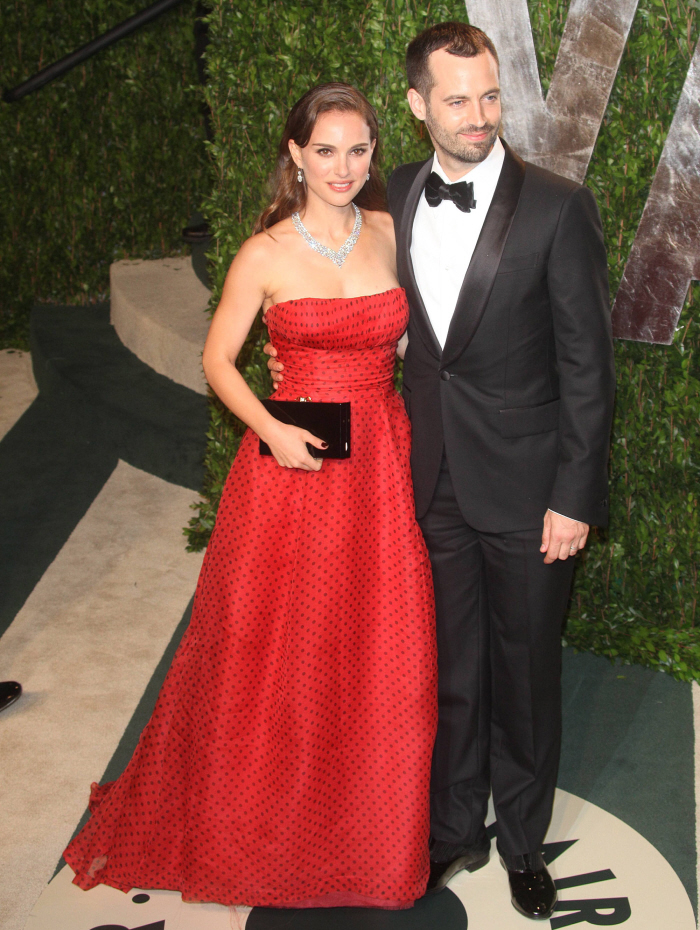 Photos courtesy of WENN.