Gabriel Aubry thinks Halle Berry is 'desperate, impatient,' is he writing a tell all?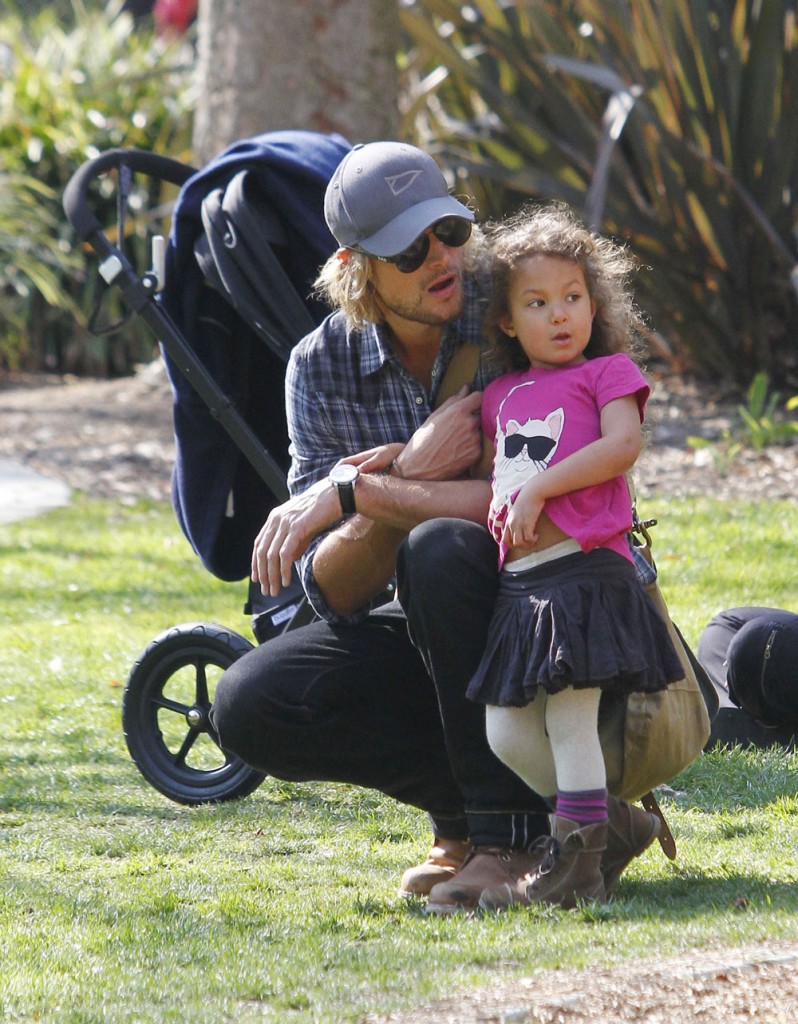 Yesterday we covered the news of Halle Berry switching lawyers in an attempt to get the judge in her custody battle to grant her request to move to France, thus cutting her ex off from their daughter by default. I mentioned that I was awaiting Gabriel's response in Radar, and that I thought he had stooped to Halle's level. A lot of you took me to task for that, which is fair. Gabriel is only responding to some incredibly strong-arm tactics to separate him from his daughter. The thing that kind of soured me on Gabriel is an earlier story in Radar, after he was investigated for battery and interviewed by CFS, that he felt like he was living "in a police state." He may have been unfairly targeted in that instance, and maybe the nanny was acting under instruction from Halle, but the whole thing didn't sit right with me. I just seemed like both parties were in the wrong. Well now we have Gabriel's inevitable response to Halle Berry's lawyer switch. He says that this latest move by Halle to get a ruthless lawyer may backfire on her. I hope he's right. Here's some of the report from Radar, with more at the source:
Halle Berry's decision to dump her long time trusted and respected attorney, Neil Hersh, for legal pitbull, Stephen Kolodny, in her ongoing custody battle with Gabriel Aubry over their daughter Nahla, isn't fazing the Canadian model and he feels this could actually help his case, RadarOnline.com is exclusively reporting.

Halle was unhappy that the family law judge hasn't made a ruling about her request to move to France," an insider told RadarOnline.com. "The judge has indicated that more time is needed and more information needs to be gathered before a ruling is made. This wasn't good enough for Halle, in Gabe's opinion, so she fired Neil Hersh, who is greatly respected, and hired Stephen Kolodny because he is known as a bulldozer.

"Neither Gabe nor his lawyer are scared or intimidated by Stephen. Gabe thinks this will help his case, because he thinks it shows how desperate and impatient she is. He doesn't believe either that Halle is afraid for her safety, when was the last time you saw her taking Nahla to school with a bodyguard? He believes it's just another plot she is hatching to keep Gabriel out of Nahla's life."

A formal ruling on Halle's request to move to France could take up to a year, meanwhile, Gabriel is doing everything he can to be the best parent possible and to spend as much time as he is permitted with his daughter.

"Gabe's attending his court ordered anger management sessions and parenting classes," the source says. "He isn't a bad guy, he is trying to be the best dad possible to Nahla. He feels that Nahla is the collateral damage in all of this, and that breaks his heart."
[From Radar]
I buy that Gabriel is a good dad, but I also buy that he could benefit from anger management courses, and I'm glad he's complying with the court order. All in all, this is a convincing story by Gabriel's side, and I hope that he's right that Halle will get shut down in court. If it takes a whole year before the judge will rule on her request to move to France she'll probably be broken up with Oliver Martinez by then anyway. Where is she going to move then, and what will her excuse be? Sure she fears the paparazzi, but she could move an hour or two from L.A. and have a lot more privacy. Or, as many of you have mentioned, she could also just move to a gated community or get more security. Problem solved.
After I wrote all that, another story came out in Radar about how "Gabriel is being urged to write a no-holds barred book about what his relationship with Halle was really about." He swears he's not going to write it, but he's putting it out there very strongly anyway. This pretty much solidifies my earlier opinion of him. Someone needs to take the high road and he's not doing it! He could have left it with the earlier story, which I thought sounded too mature for him. Here's part of Radar's story.
"Gabriel is being urged to write a no-holds barred book about what his relationship with Halle was really about," a source close to the situation tells radarOnline.com. "From what I can tell, Halle has to be in control at all times, period. It's the reason that they broke up, because he just couldn't handle being under her thumb like that. Gabe feels that relationships are about treating each other equally, but in it seems that in Halle's romantic relationships, this isn't the case.

"Gabe's friends want the world to know the real Halle Berry. However, Gabriel has had many offers to write books and give interviews in exchange for a big payday, but he has turned them all down. One day, Nahla is going to be old enough to understand what was going on between her parents, and he wants to be able to look his daughter in the eye, and say everything he has done, has been for her. Writing a book would be a great way to get back at Halle, but what would that get him? Gabe always thinks of his daughter when making any decision. Halle should count her lucky stars that her ex is being a gentleman, especially under these circumstances."
[From Radar]
Gabriel needs to just STOP. We get it, Halle is manipulative and controlling. And he's petty and whiny. There's legitimately defending yourself and there's being threatening and passive aggressive. At least he's not actually writing a tell all. Time will tell though, because it sounds like he's really considering it and is trying to use it as leverage.
Update: A lot of you are pointing out that Gabriel is being pushed in a corner and threatened with having custody of his daughter taken away, and that he's responding in a way that's pretty reserved and understandable given the circumstances. I see what you mean and think I did come down too hard on him above. There's been a lot of back and forth in this case and hopefully Gabriel will retain his parental rights.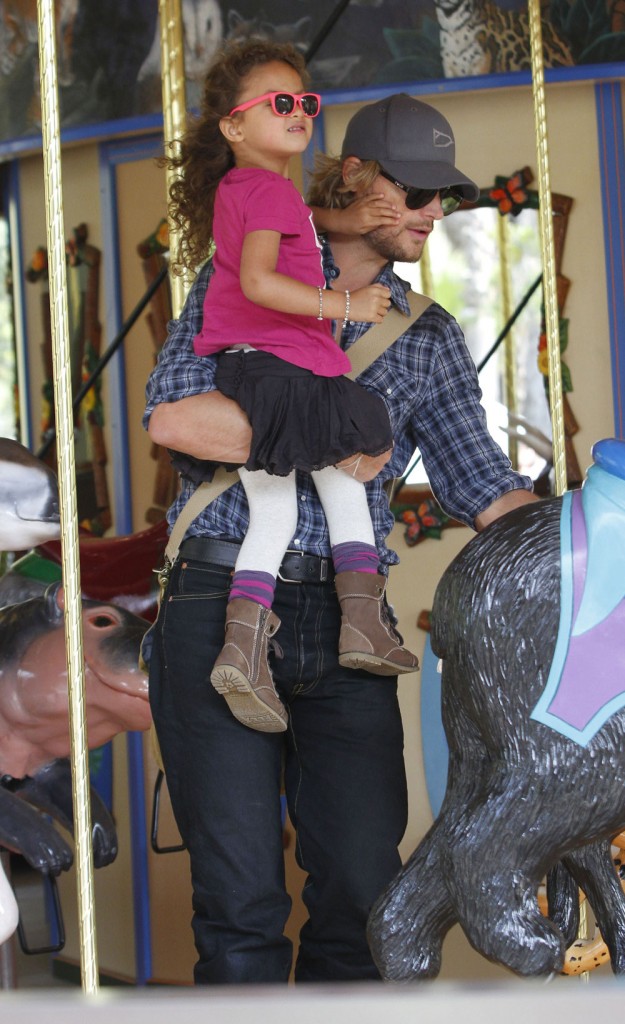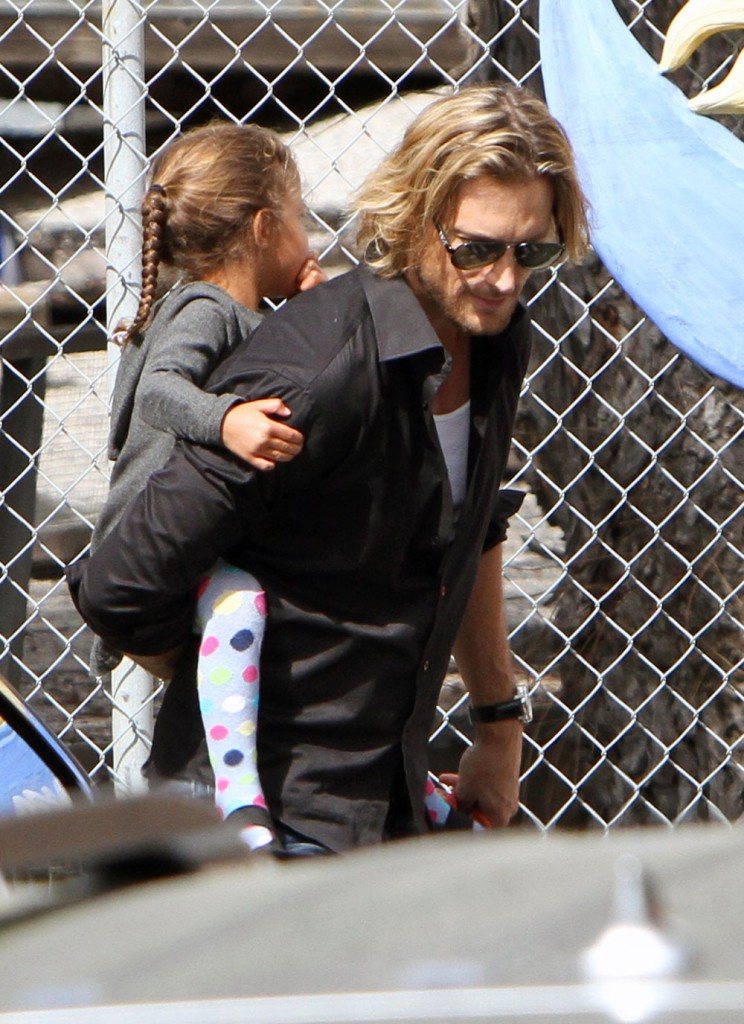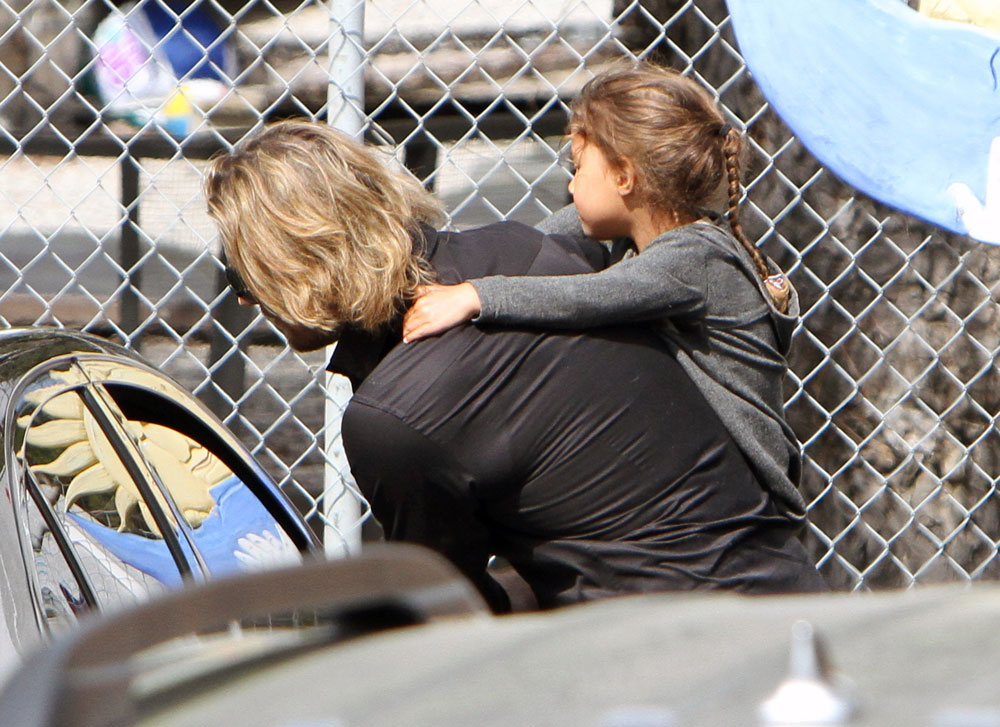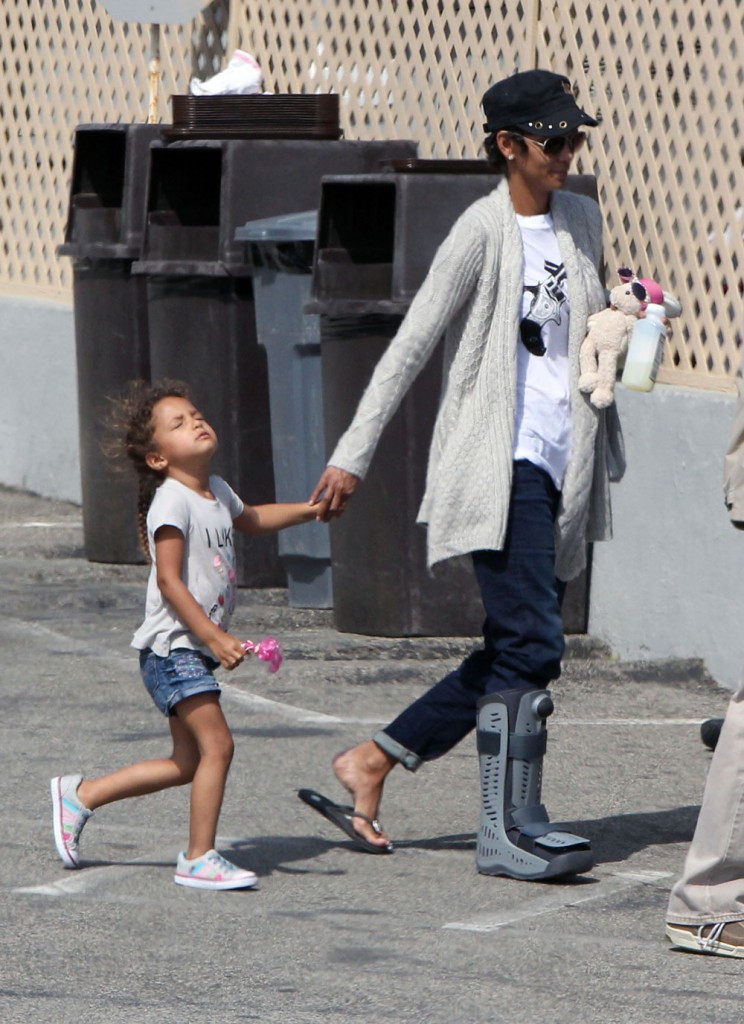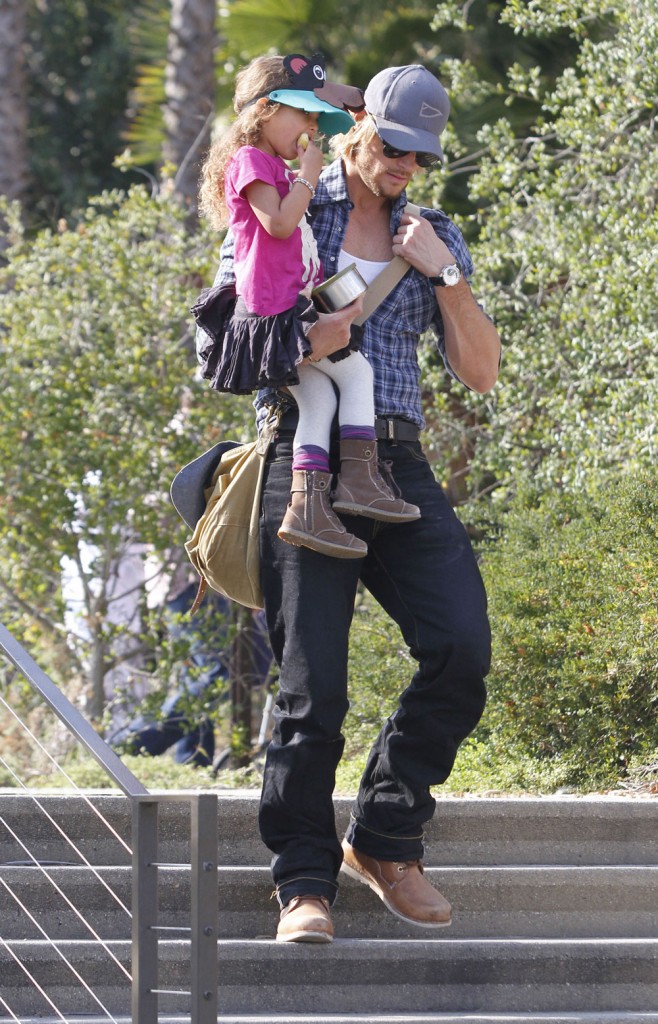 Gabe and Nahla are shown at the zoo on 2/19/12 and outside her school on 2/28/12. He's doing a lot of photo ops. Halle and Nahla are shown on 2/26/12. Credit: WENN.com and FameFlynet
Written by Celebitchy

Posted in Custody battles, Gabriel Aubry, Halle Berry

- The Blemish interviews Carmen Electra [The Blemish]
- Rumer Willis joins Pretty Little Liars [Lainey Gossip]
- Morgan Freeman falls asleep during interview [D-Listed]
- Fug or fab: Isla Fisher [Go Fug Yourself]
- Tamra Barney confirms spinoff [Reality Tea]
- Movie franchises that rebounded [Pajiba]
- Why Dylan McKay is the perfect boyfriend [Buzzfeed]
- Saoirse Ronan could have been a Lohan [Evil Beet]
- GIFs from Cannes [Popsugar]
- Cat massages a dog [CDAN]
- Heather Graham is so pretty [Celebslam]
- What is Lucy Hale wearing? [Moe Jackson]
89 Responses to "Gabriel Aubry thinks Halle Berry is 'desperate, impatient,' is he writing a tell all?"