Yesterday, I covered the photos of Duchess Kate, the Queen and Camilla (the Duchess of Cornwall) during their photo op in London. When I wrote about their trip, I'll admit, I only read The Mail's coverage, and it wasn't until hours later that I picked up on some quotes that came out of the outing. Duchess Kate spoke! In the Queen's presence! Duchess, please. No, what's even more interesting than the whole "Kate is allowed to speak in the Queen's presence" thing is the whole "Kate isn't the best conversationalist" thing. I mean, bless her heart. I give her credit for trying. There is a learning curve to becoming a public figure, truly, and even if William had married a Nobel-prize-winning physicist, she would still have public blunders. But William didn't marry a challenging girl. He married a girl who finds "making a pot of tea" to be an epic skill that she has yet to master. For real.
Thursday morning brought a very rare tea party to London's swankiest food store. In attendance, a royal trifecta: The Queen, Camilla and the Duchess of Cambridge (who wore a blue M Missoni coat with a daffodil for St. David's Day) – with all three receiving special Jubilee picnic hampers that included dog treats.

"One thing in common with all the ladies is their love of a hound," says Kate Hobhouse, chairman of the Fortnum & Mason food store, on why the baskets included the venison-flavored dog biscuits, called Hearty Treats for Happy Hounds. "It was a little bit of fun."

The gifts were very well received by the Queen and two future queens. "There was lots of joy, especially over the biscuits," says a royal source, adding, "The [Queen's] Corgis are going to be lucky tonight. They'll be in doggie heaven."

Kate's cocker spaniel puppy Lupo was bound to be happy, too.

The three royals were at the Piccadilly store to mark the regeneration of the central London business district, and while they were at Fortnum's they were shown many of the store's posh products.

Taking a whiff of some tea (the store's specialty), Kate said, "It is quite acidic, isn't it?" before asking Fortnum's staff, "So how do you go about choosing which tea to sell when there are so many out there?

Perfect Cup of Tea
As for her personal tastes, she said, "'I like a cup of tea but it is my brother who really likes his tea as well. I will definitely tell my brother to come down here. He really does love his tea. This is so interesting."

She apparently likes it, too. "I would really like to learn to make the perfect cup of tea, as when I last made a pot of tea with dried tea leaves I got it very wrong," Kate admitted.

The focus for Kate and Camilla was the sweet section. They were talked through a huge array of chocolates and sweets by chocolatier Itesh Patel.

Camilla asked if she could have a jelly bean. Kate remarked it was "definitely the naughty counter".

At the confectionery stand piled high with chocolates, Kate chose a small, crystallized rose petal, which retails for about $10 per 3.5 oz.

Mr Patel told Sky News: "The Duchess of Cambridge had a rose petal which she tasted and said was really delightful."

"Gosh, it is very sweet," she said as a staffer suggested placing it in a glass of champagne. "I will definitely try that."

She added, "I love chocolate. I think all girls like chocolate."

Thursday's event was the first of two outings the Duchess is having with her grandmother-in-law while husband William is stationed in the Falkland Islands. Next week, she'll be in Leicester for a series of engagements with Her Majesty.
[From People Magazine, Sky News]
The tea thing… well, we can argue about it. I'm sure tea aficionados will tell me that it's quite difficult to make a "perfect" cup of tea and that when you're using loose tea leaves, the process becomes even harder, and I shouldn't yell at Kate for this admission. But I'd still argue that Kate is so useless that she doesn't know how to make a decent pot of tea. Here's an example – I don't drink coffee, but I still know how to make a good French press cup of Joe. You know why? Because it's just a simple skill that one picks up throughout the course of one's life.
As for the chocolate thing – I like her a little bit more for saying "I think all girls like chocolate." But I still don't believe that Kate ever has a bad day and decides to treat herself with a candy bar. Never.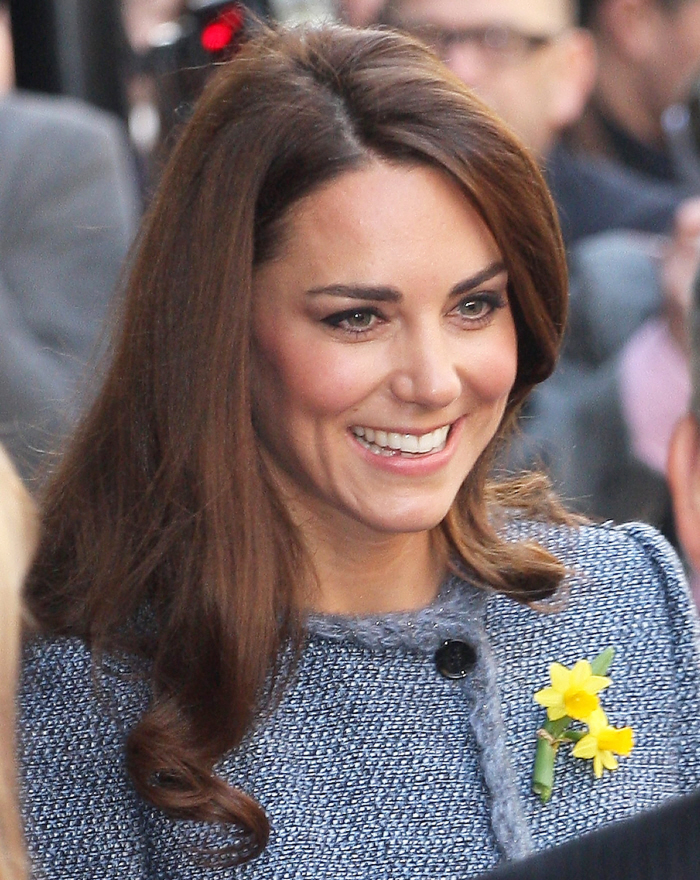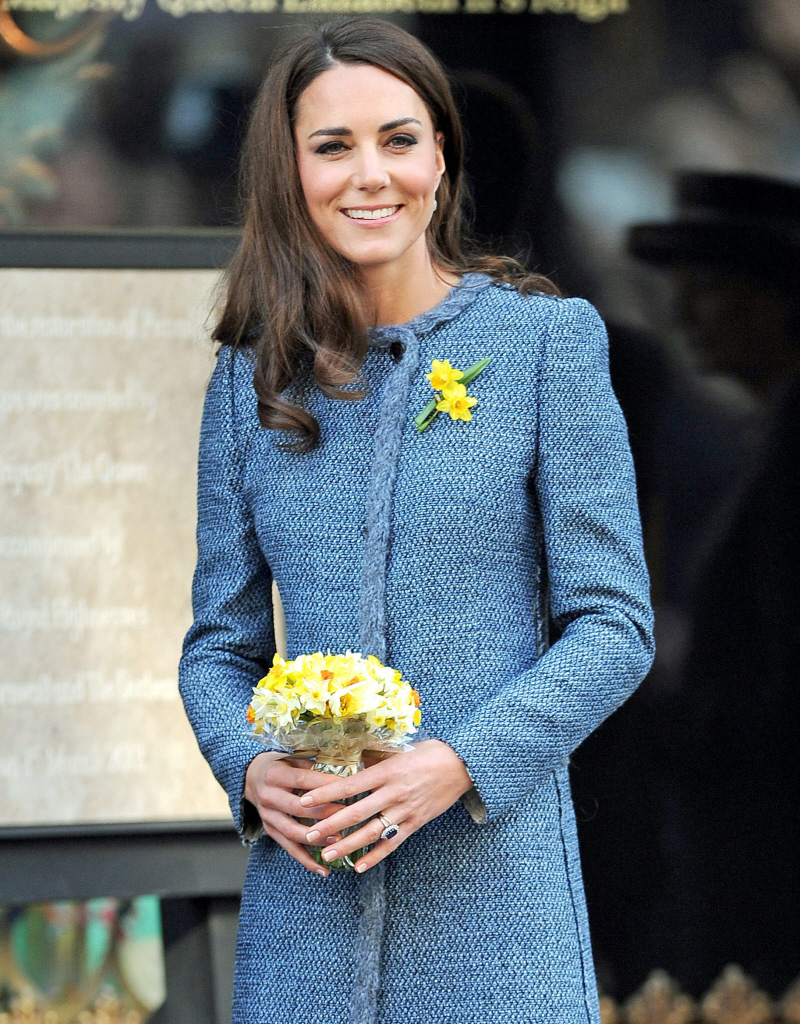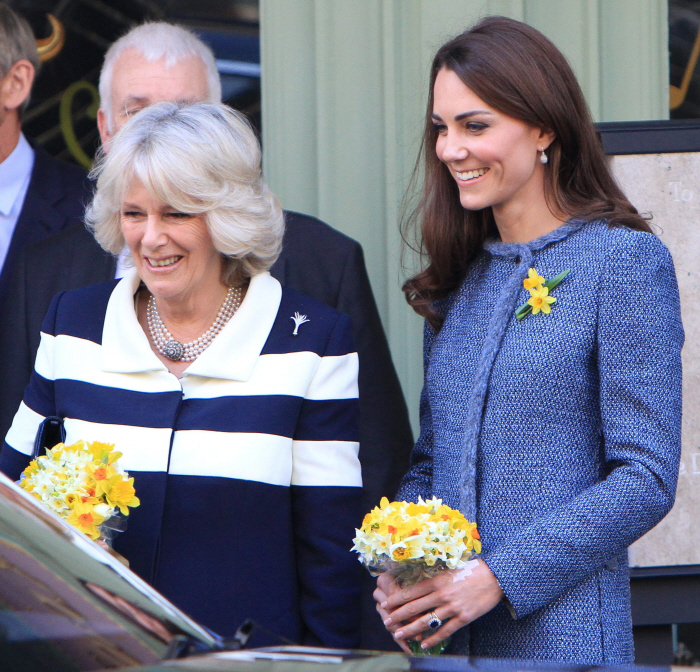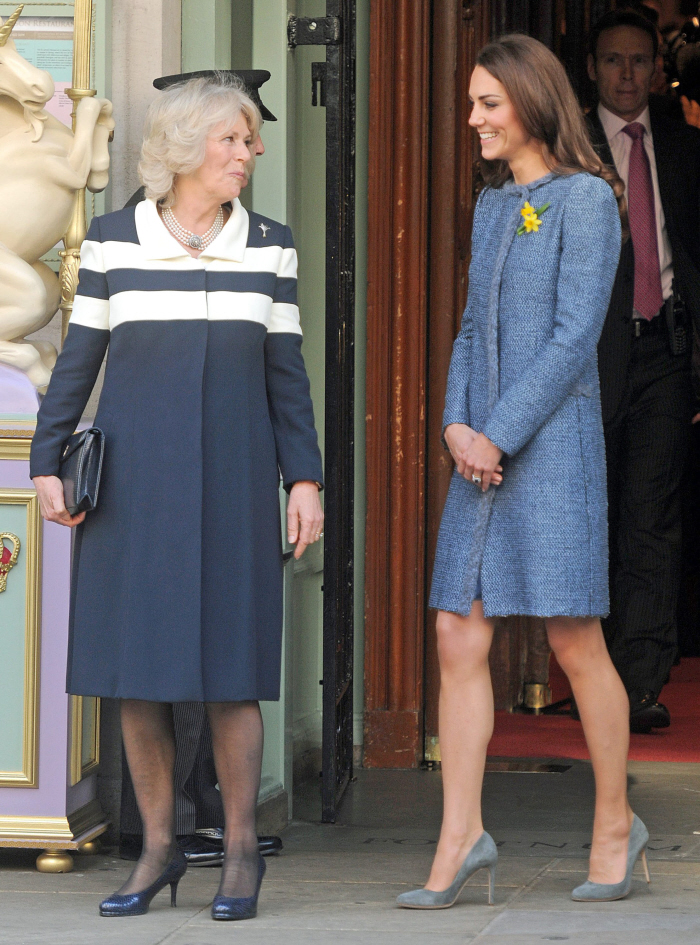 Photos courtesy of Fame/Flynet.