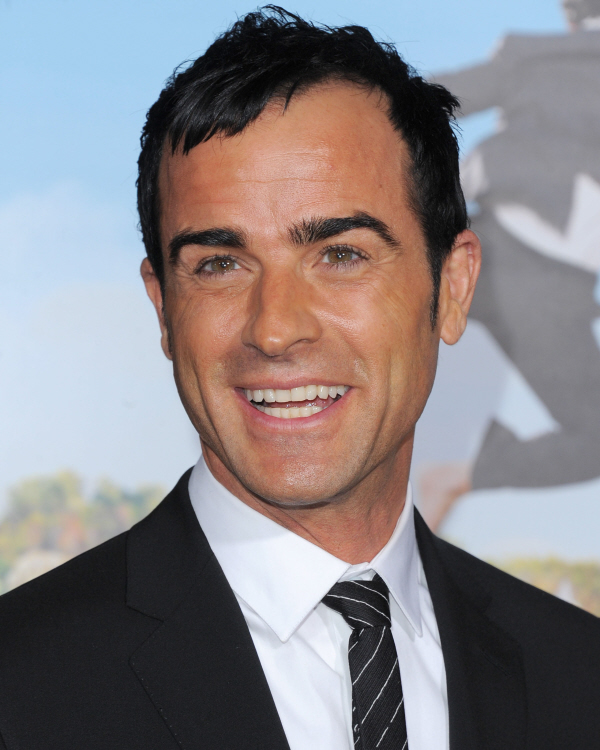 For months, the most recent photos we had of Justin Theroux were from last September and October. It was obvious at that point that he was getting a makeover from his girlfriend – gone was the burly, unkempt beard, gone was decade-old hipster uniform. I do think the change was gradual – Jennifer encouraged him to dress better, while still holding on to his leather jacket, his motorcycle boots and his skinny jeans. And then when it came time for the Wanderlust promotional tour, suddenly Justin was barely recognizable – suddenly he was Shane Warne'd. He was hyper-groomed, fake-tanned, teeth-whitened and curiously bangs'd. Jennifer remade him like Justin was her personal Ken doll. And he seemed happy with the transformation too, judging from his appearance on Ellen – he played it all up, and he seems genuinely game for "The Jen and Justin Show". So what does it all mean?
He was at the Hollywood Walk of Fame to watch his girlfriend get her star, but as a clean-shaven, suit-wearing Justin Theroux beamed alongside Jennifer Aniston's father, it was his shocking transformation that took center stage.

"He even looked glowy – like he'd just had a facial," marvels an onlooker of the onetime bearded hipster, who only months ago was known for avoiding the spotlight like the plague.

After moping about the attention at first, Justin has clearly embraced Jen's Hollywood liftstyle. Plugging their film Wanderlust, the actor – who'd never been on a talk show before – has laughed it up with Jimmy Kimmel and even break-danced on Ellen.

"He seemed happy to be there," shares a witness.

But while Jen is no doubt happy too, she should know that Justin may have ulterior motives. Since they hooked up, Theroux has been signed by Jen's agents at CAA, and his asking price has gone up from $10 million per movie. Hope it's not fame – instead of Jen – that is his true love.
[From In Touch Weekly, print edition]
I love how In Touch Weekly is like, "Jennifer probably doesn't know this, but Justin totally signed on to CAA and now his asking price has gone up!" Please. THAT was part of their deal. That's part of the deal when you sign on to be Aniston's boyfriend – you're signing on to be managed (and micro-managed) by CAA. As for the asking price – while that's been wildly reported before, I doubt it still holds. Not after his bangsy, orange appearance during the Wanderlust promotion, and not after Wanderlust opened with… $6.6 million. Your asking price can't be more than opening weekend. Rough.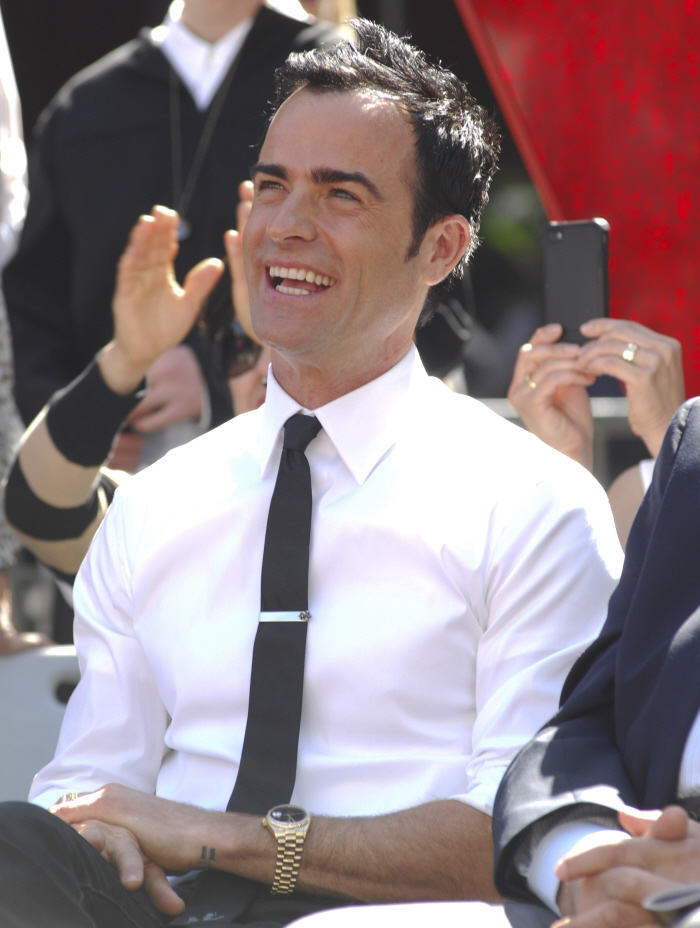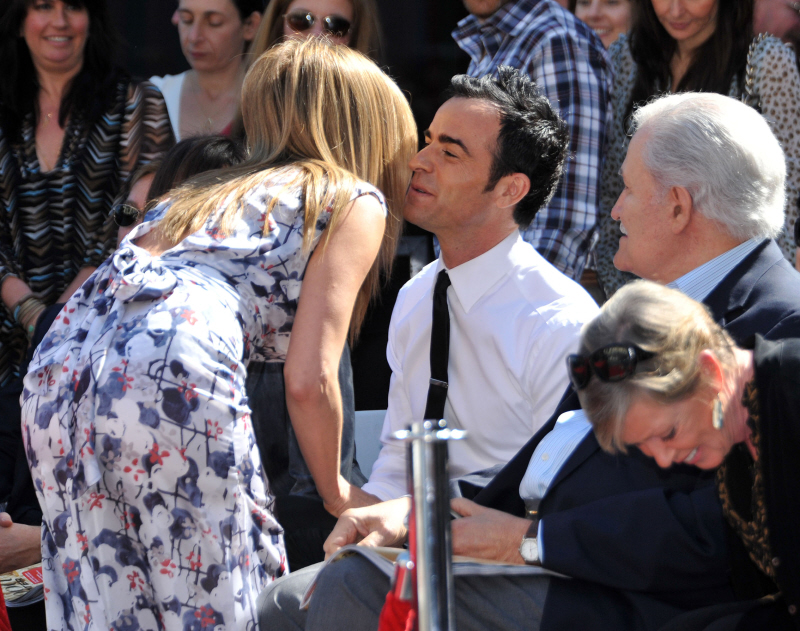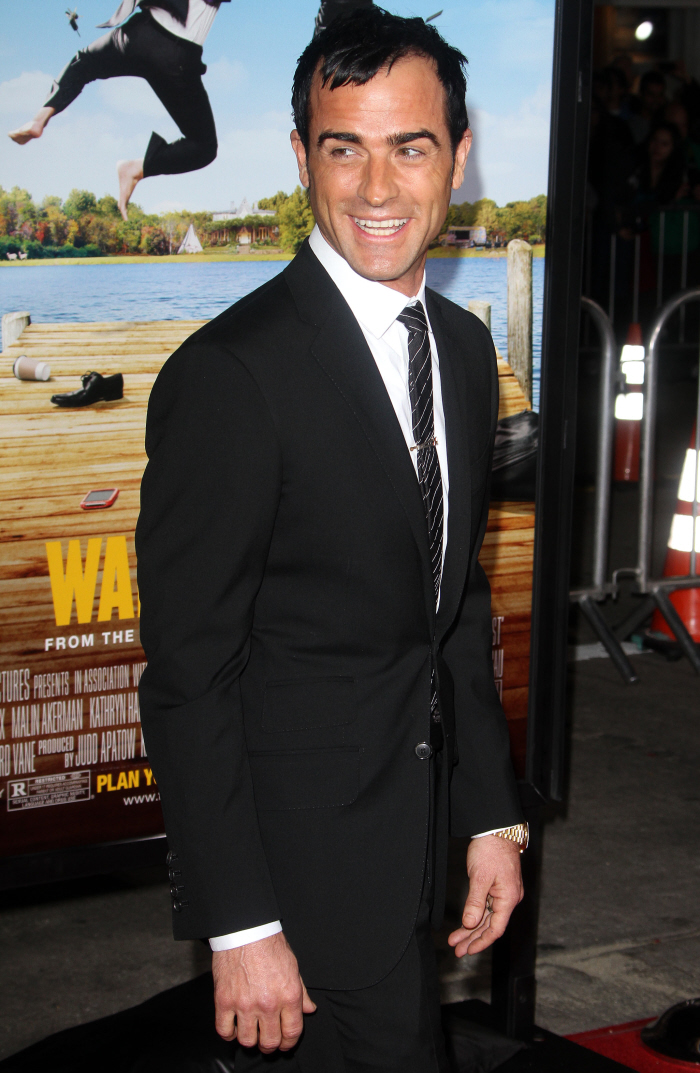 Photos courtesy of Fame/Flynet and WENN.