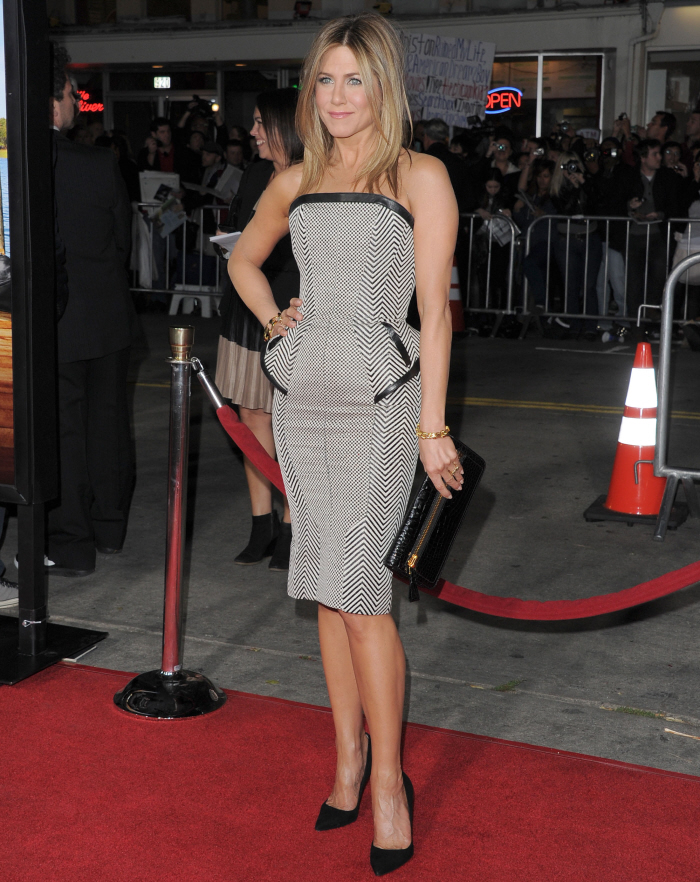 Here are some photos from last night's LA premiere of Wanderlust. Jennifer Aniston was unquestionably the star of the red carpet and praise Jesus, she didn't wear a miniskirt or a boring LBD. She wore this head-to-toe Tom Ford ensemble that… well, it's more interesting then most of her red carpet looks. I like the idea of Aniston is a pencil skirt and bustier, and the herringbone fabric is pretty cool. Is the bustier supposed to fit like this, though? It seems too tight at the bust and too big at the waist. I'm also including a profile pic of Aniston so all of you bump-watchers can analyze. Oh, and there are dozens of photos of Aniston playing with her hair on the red carpet, so you know… discuss her hair too. I think it looks messy and unkempt, which is the look she was going for – "beachy". Meh.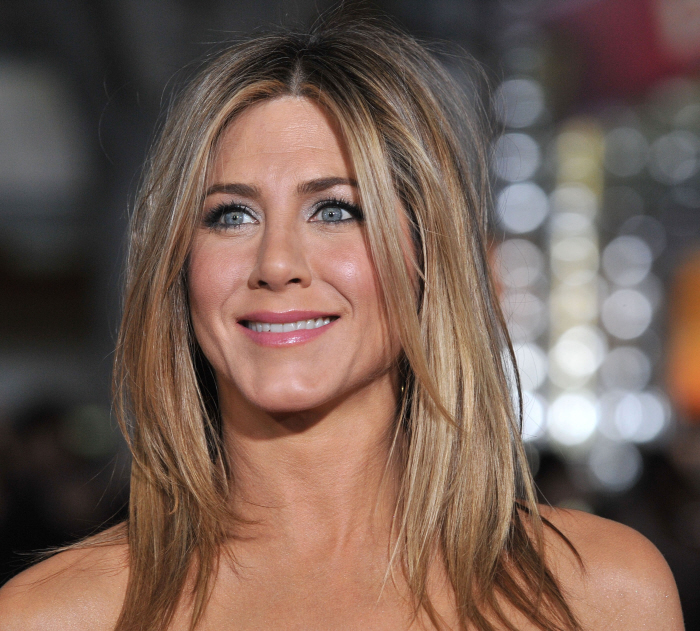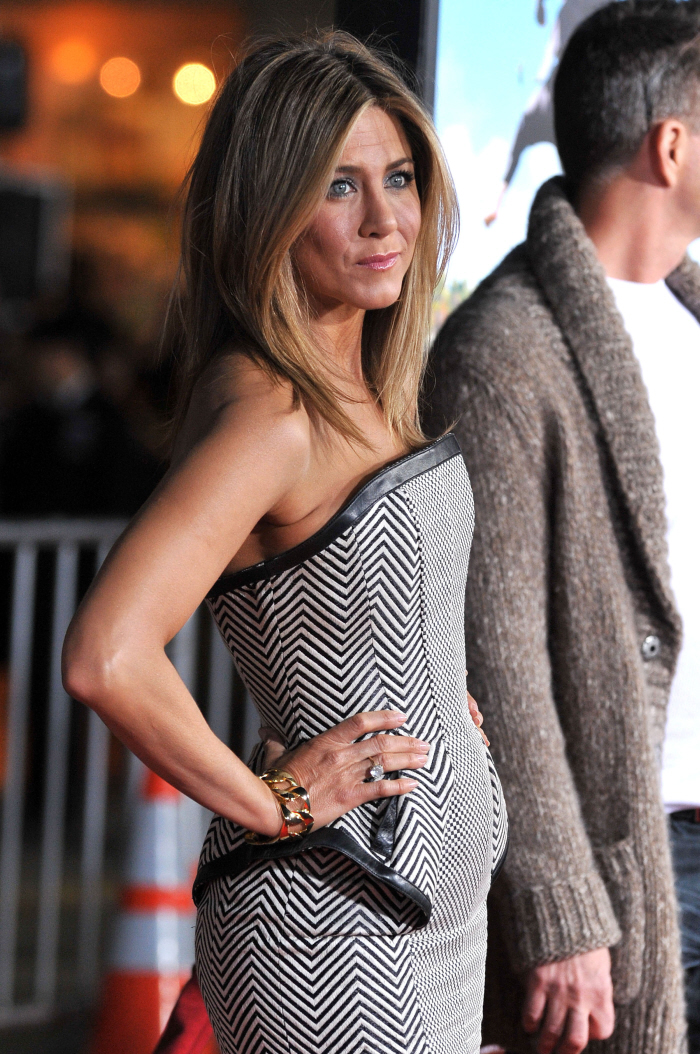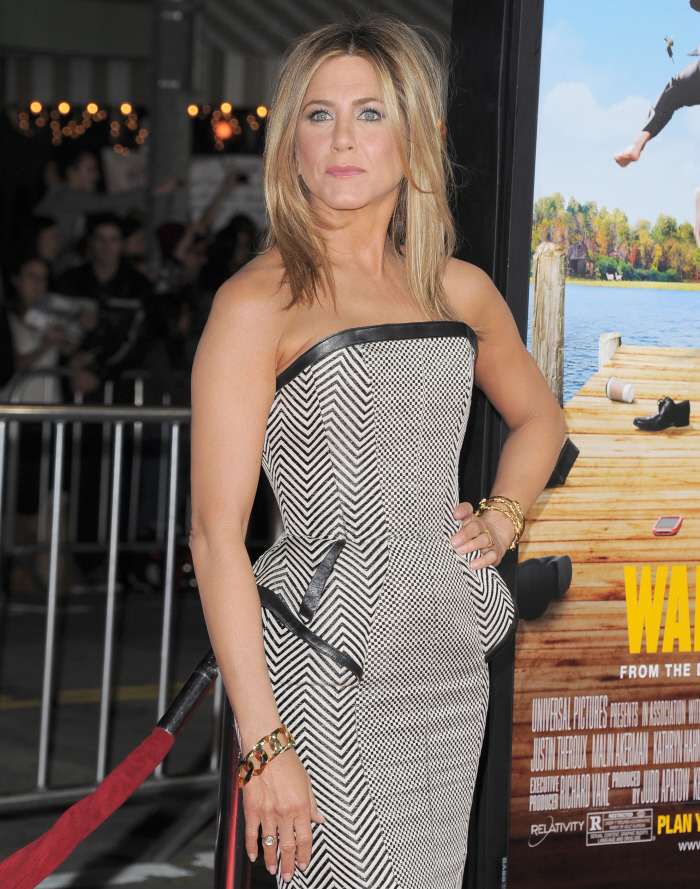 Aniston and her boyfriend, Justin Theroux, made sure to walk the red carpet separately. One look at Theroux's hair and you know why. WTF?!?!?! OMG. Dude, you're balding. Just accept it. Don't try to "mask" your hairline by giving yourself itty-bitty DUDE BANGS TRAUMA. Not a good red carpet debut as "Aniston's latest boyfriend." Sure, she cleaned him up. But now he's TOO cleaned up. And this photo makes him look like Steve Carell on the poster for The 40 Year Old Virgin.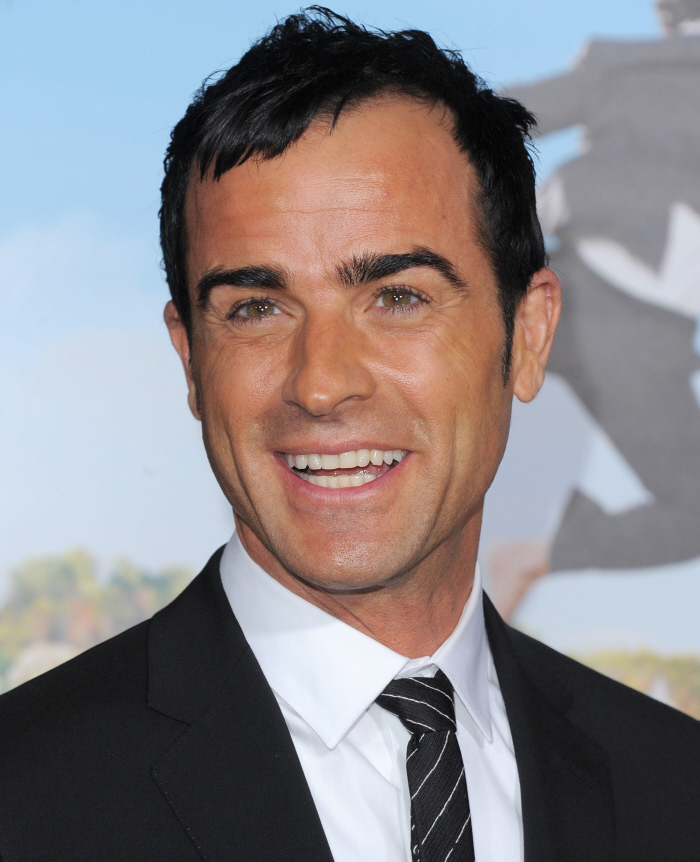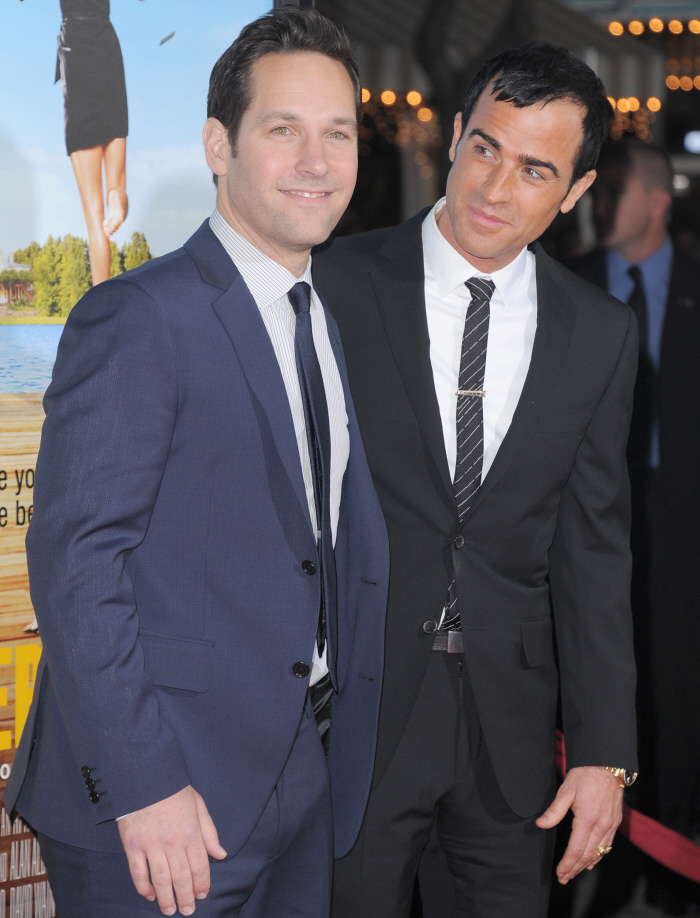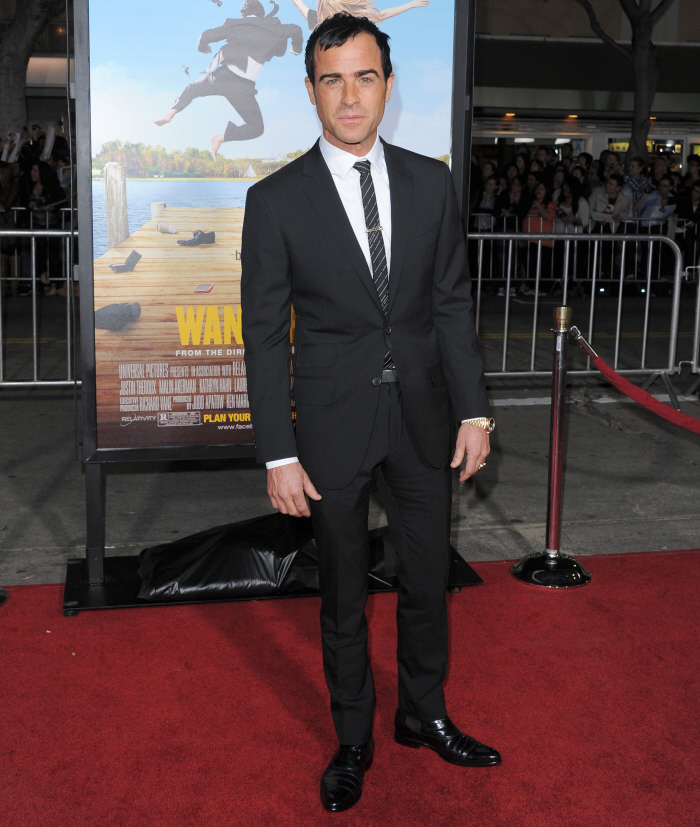 I just thought I'd throw this photo of Malin Akerman in because I absolutely hate her Sonia Rykiel dress. Malin is such a pretty girl – why did she do this?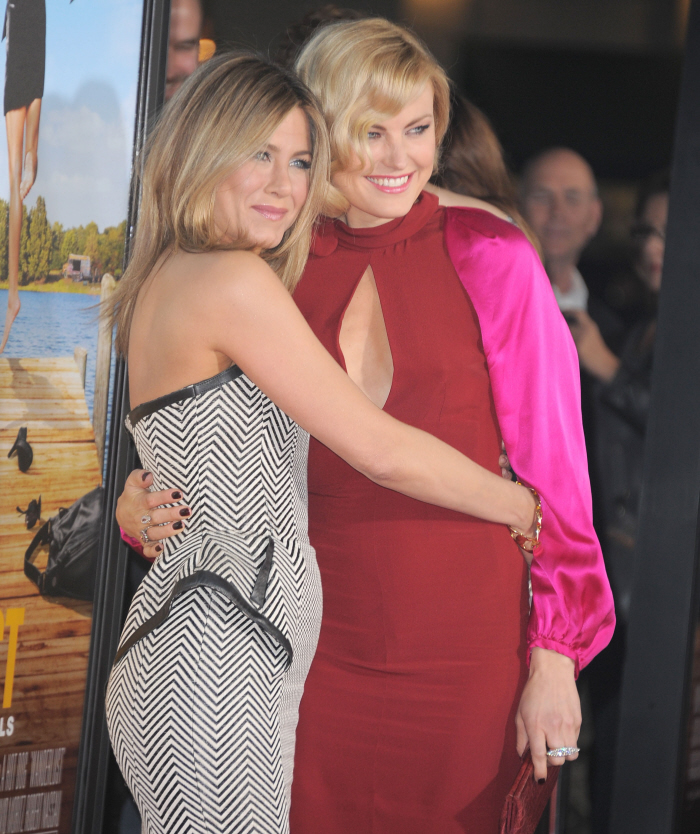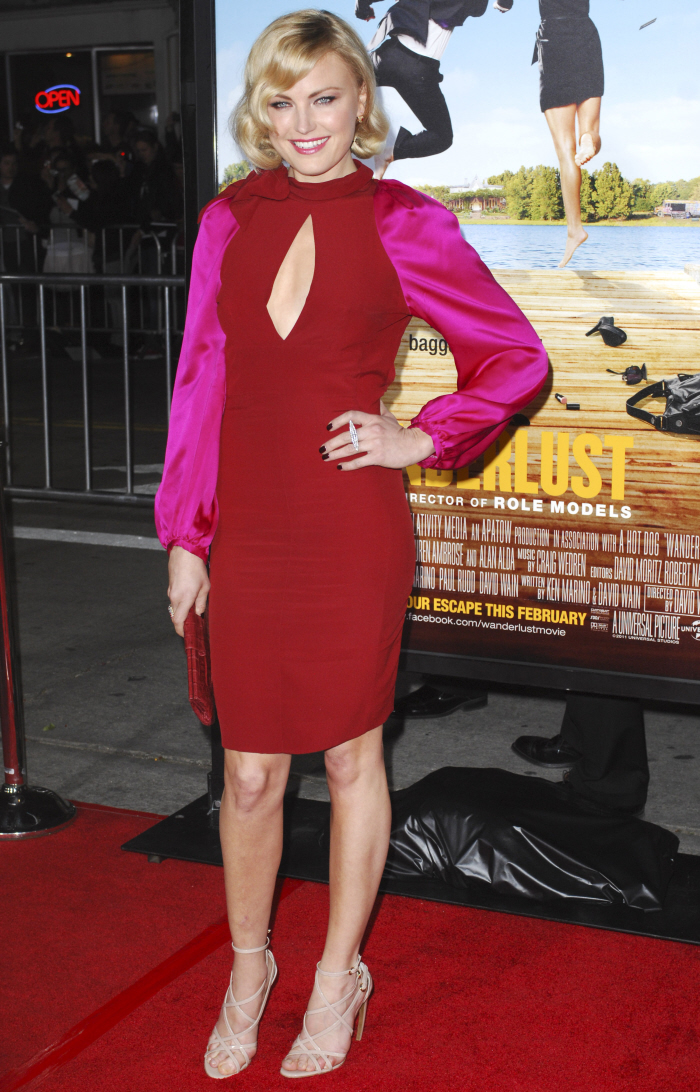 Photos courtesy of WENN.