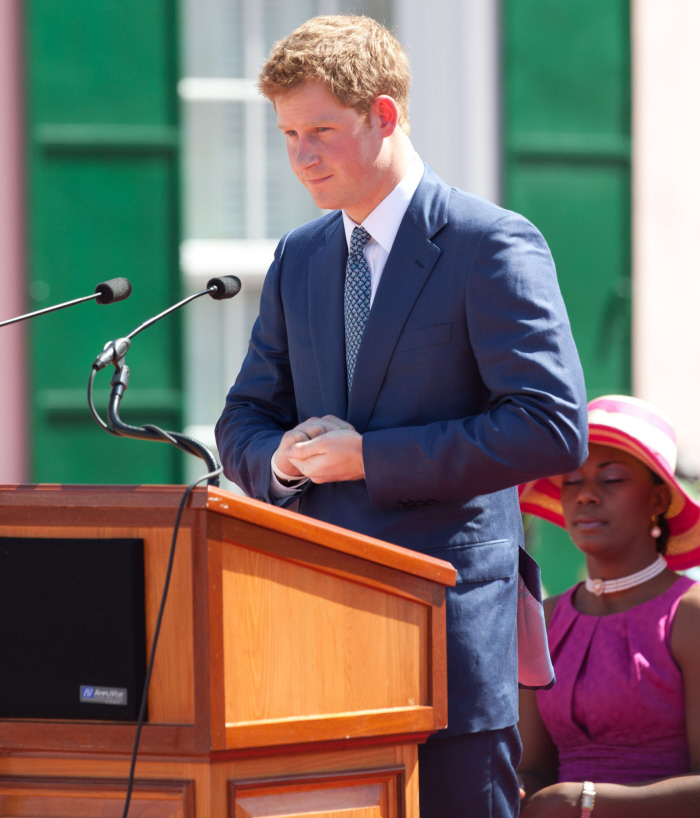 When I was at the gym on Saturday, the morning news was on, and I watched a hilarious video of Prince Harry on an official royal tour which looked more like a tropical, rum-soaked vacation. I ended up laughing out loud and everyone thought I was a crackhead. Harry has been sent – as a representative of the Queen – to Central America and the Caribbean. It's a week-long tour that has Harry doing lots of photo-ops, speeches and appearances as a way to promote the Queen's Diamond Jubilee. These are photos from Harry's stop in the Bahamas. Anyway, I brought up the video I saw, because it perfectly encapsulated "The Party Prince". Here are some of the videos:
So, basically, a lot of island girls are going to be giving birth to redheads in nine months. God, how much do you love Harry? I expected him to be a better dancer, but I find it adorable that he was game to dance with that pretty girl. Apparently, Harry has been trying the local rums too – and he's even been drinking with members of the press corps, it seems, because there's plenty of video of him trying the local drinks too.
Sigh… Party Prince. I will say this, though: Harry is very, very accessible. He gets it from his mother. William is accessible and engaged as well, but I find that Harry is the one who really got his mother's ability to simply connect with anyone. I love the photos of Harry talking to children – like Diana, he seems most at home when he's around kids.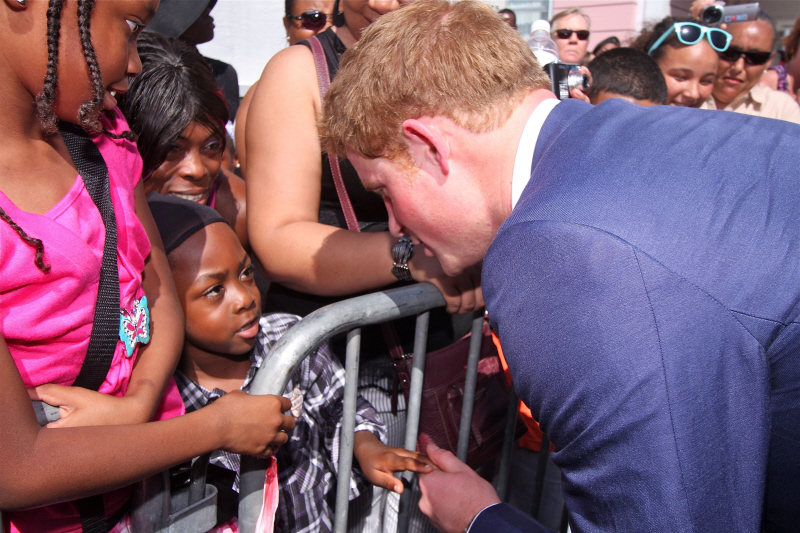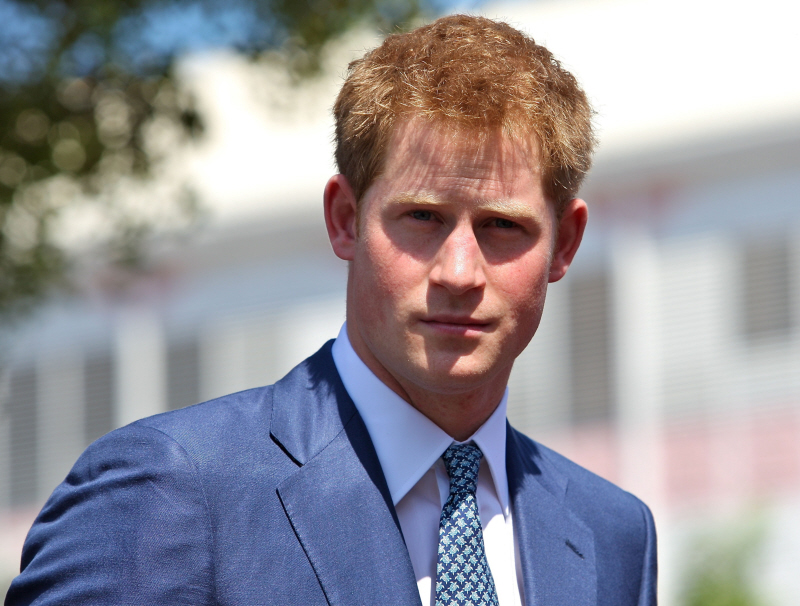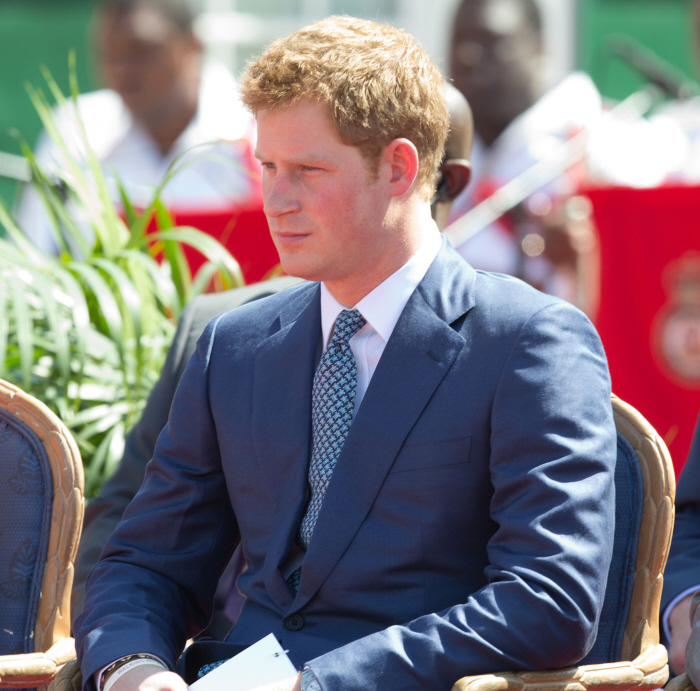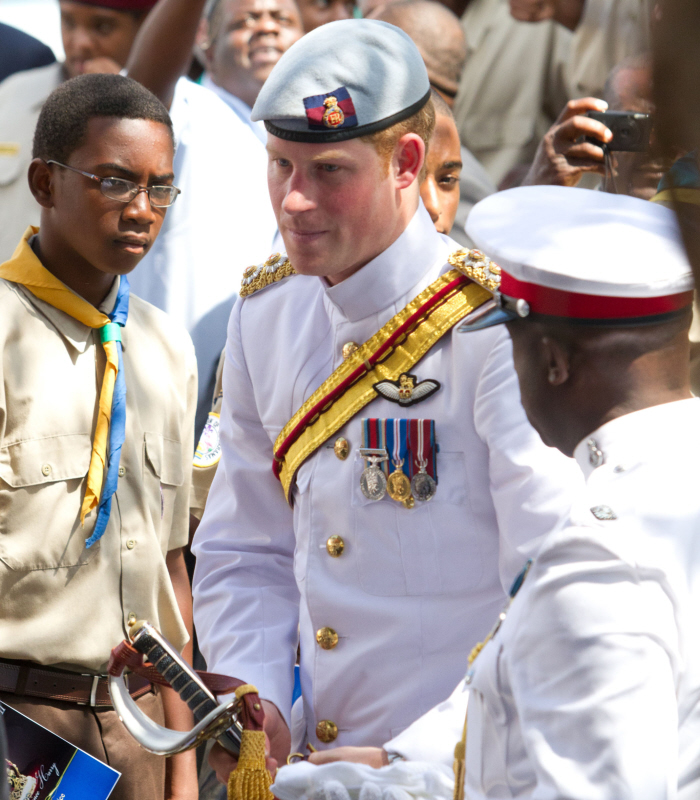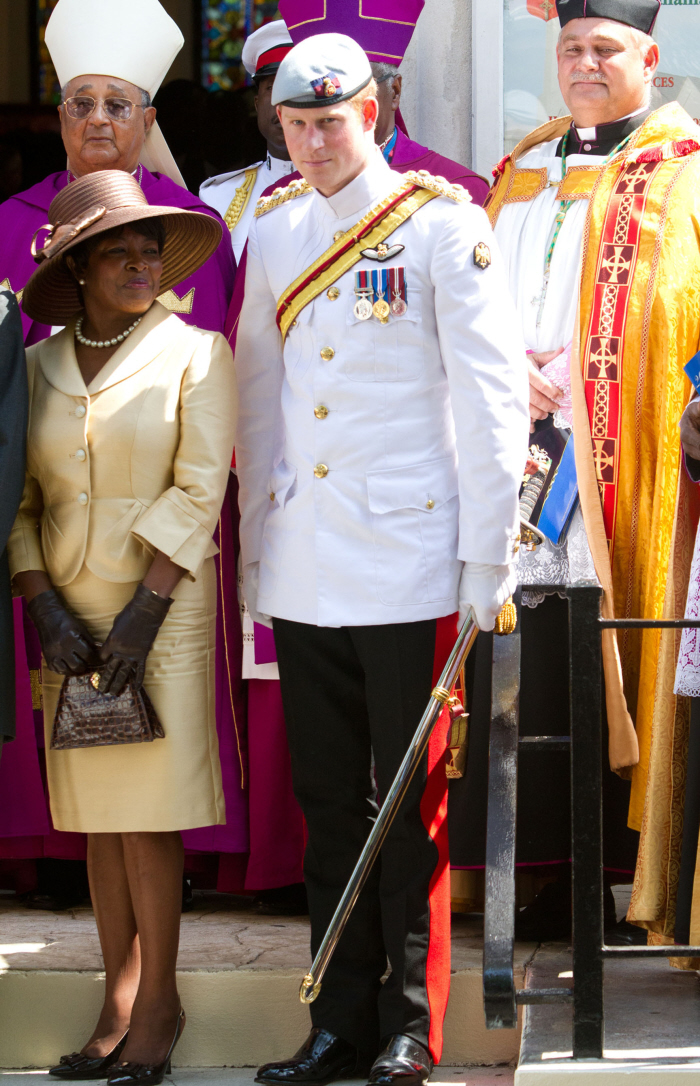 Photos courtesy of WENN.