Lenny Kravitz, shirtless, says 'Hunger Games' could happen in real life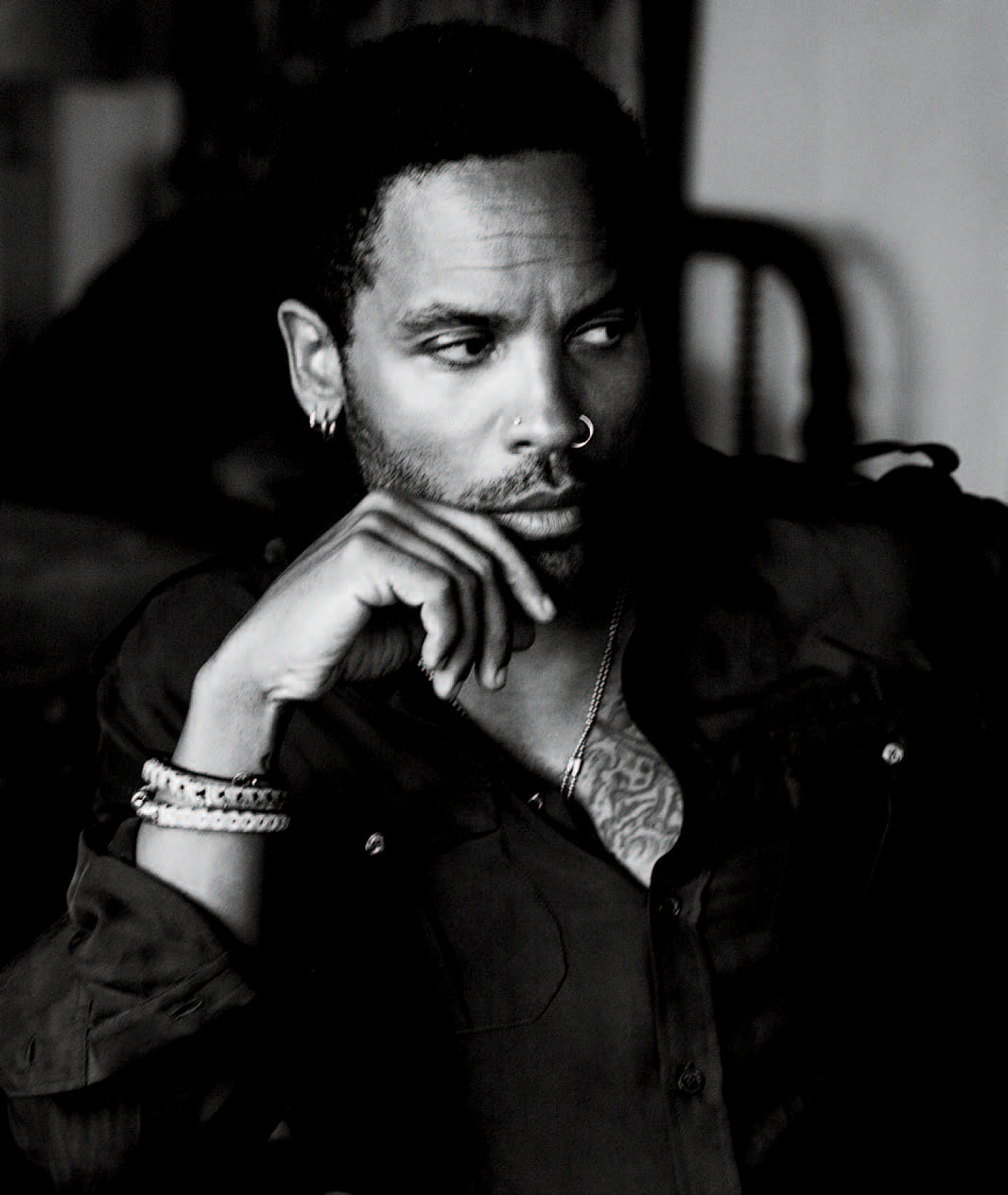 I'll be completely honest — when I learned that Lenny Kravitz had accepted the role of Cinna (the highly effective and unabashedly flamboyant stylist) in The Hunger Games, I was overjoyed that the movie had gained a much needed dose of sex appeal. When Kravitz appeared in the film's trailer, my hopes were boosted to overflowing capacity. Obviously, I'm very excited about the movie in general, but I'm particularly intrigued by the casting of both Kravitz and Woody Harrelson as Haymitch, and I hope it proves to be a very good show.
In the interest of promotion, Lenny sat down to chat with Interview magazine to discuss The Hunger Games. He's amazingly perceptive about the subject matter, and it's apparent that the man has done his homework in grand style. It's a pretty lengthy piece, and I've left out the parts where Lenny discusses his mixed heritage (half African-American and half Russian Jew) because his words are mostly a reiteration of things he's said before. However, here are some excerpts about his upcoming role as Cinna as well as some talk about his favorite place, Paris. Oh, and he takes his shirt off for the photoshoot! You're welcome.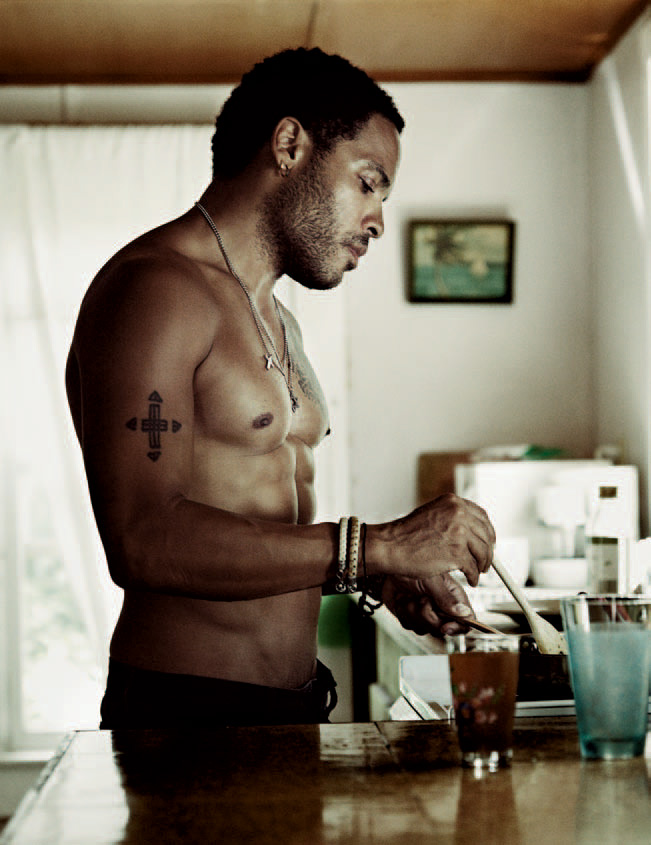 How he scored the Hunger Games role: "Gary [Ross] saw Precious and said that he liked the character of Nurse John, so he thought I'd be right for the role in Hunger Games since Cinna is somebody who is looking out for somebody and is a support figure, too. So he called me [and], "Hi, I'm making this movie called The Hunger Games. I think you'd be great. If you want it, you've got the part." No audition. I was really flattered, but I had not read the book. So I downloaded it. I remember I started it late one night and I needed to go to bed–I was tired and had been recording all day and night–but I couldn't stop reading because I was captured by the story. So I finished the book and called him back and said, "I'd love to do it." You know, the film definitely represents these times–from government on down to reality television. It's interesting that we're living in these times. Really, when you go back to being in junior high school and reading George Orwell's 1984, you're, like, "Man, here were are . . ." Our characters have changed, our sensibilities. We're definitely morphing into something different."

On Hunger Games vs. reality "You know what's funny? A lot of reality television started in Europe–things like Big Brother, where you had random people living in a house together and all this stuff started happening. And then you had all the gladiator stuff and the competitions. I remember saying, "One day we're going to watch people fight to the death, like Roman times. Instead of being in a coliseum, we're going to watch it on TV ." It sounds like a really far-fetched and politically incorrect statement at this point, but who knows how twisted we're going to get? Because our appetite grows, our thirst for excitement . . . So who knows in the next 50 years where we're gonna go? Hopefully we'll go somewhere smarter and more beautiful and more peaceful, but that's not where we're headed at the moment. Things that would shock us years ago are like nothing now."

Does he prefer America or Paris? "[laughs] I have to say Paris, bro. I fell in love with Paris the first time I went. It was 1989, and I had just signed with Virgin Records. They were quite honest with me, which is why I signed with them. They said, "Look, we don't know if this music is going to sell. We don't know how to market it." Because, obviously, I didn't fit in a box, and a lot of people expected me to be doing what most African-American musicians were doing at the time . . . Anyway, they didn't know what to do with me. So what'd they do? They sent me to Europe. I went to France, England, Germany, Holland . . . That's where the whole thing started for me. The gig that really broke me was this festival called [Rencontres] Trans Musicales, which is in Rennes, France. That gig changed my life, and I started spending a lot of time over there, which is sort of how I ended up falling in love with Paris."

On Europe vs. America: Well, since I've been on the scene–for 23 years–I think kids in Europe have developed a deeper knowledge of music and of black music in particular. You go to Europe, and these kids know about all this obscure funk and soul that kids over here wouldn't know. I think it's getting better in the States, though, with the age of the Internet. I mean, my daughter, Zoe and her crew–those kids know everything. But that has taken time to happen over here. It's definitely been more of a European thing. Or, if you go to Japan, they're still buying vinyl, and they want the education. They know who's playing on what tracks from the '60s and the '70s–who the guitar player is, who the drummer is, who the producer was, what studio it was recorded in. That's how you and I grew up listening to music. We bought albums. We read the liner notes. It was important to know the whole history behind it."

On daughter Zoe's career: "It's beautiful. She was in the latest X-Men movie last summer. She also did this really beautiful independent film, Yelling to the Sky, which went to the festivals. She's in this band called Elevator Fight, and they're making some really cool music. I went to a gig of hers in Brooklyn not that long ago. She just watched everything as a child. She was around a lot of great, creative people, being with me and her mother [Kravitz's ex-wife, actress Lisa Bonet]. She just finished making her album. It's just wonderful to see her doing her thing."
[From Interview]
See how he discusses the difference between European and American culture in a very specific manner (that is, in relation to musical tastes) and doesn't come off sounding like a total douche? Gwyneth Paltrow could take a lesson or two from Lenny. Speaking of Goop, I still can't believe that Lenny hangs with her and even allows her to call him "Leonard." I have to admit dying a little bit inside about that revelation, but I'm willing to forgive Lenny for that. Only because of his otherwise awesome personality and sparkling good looks.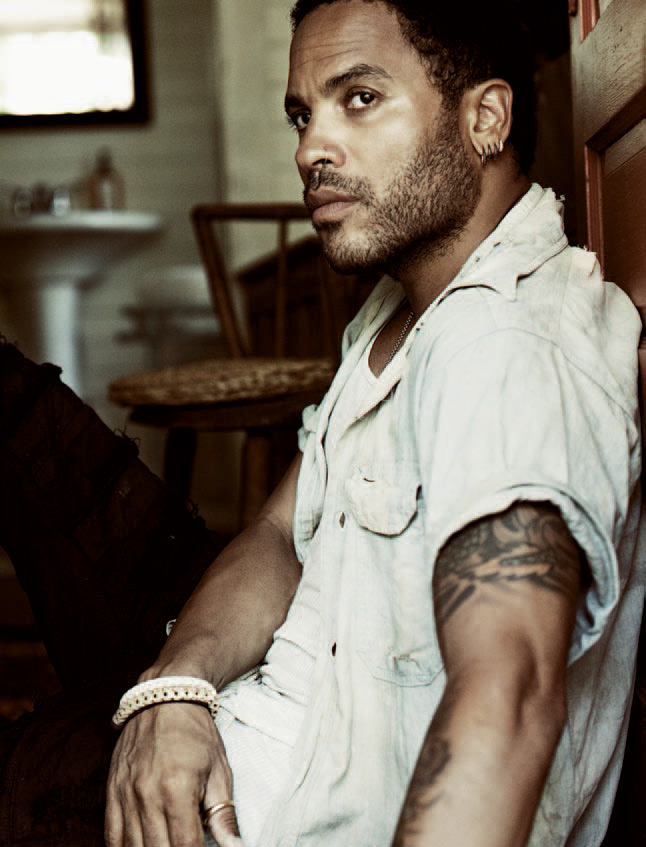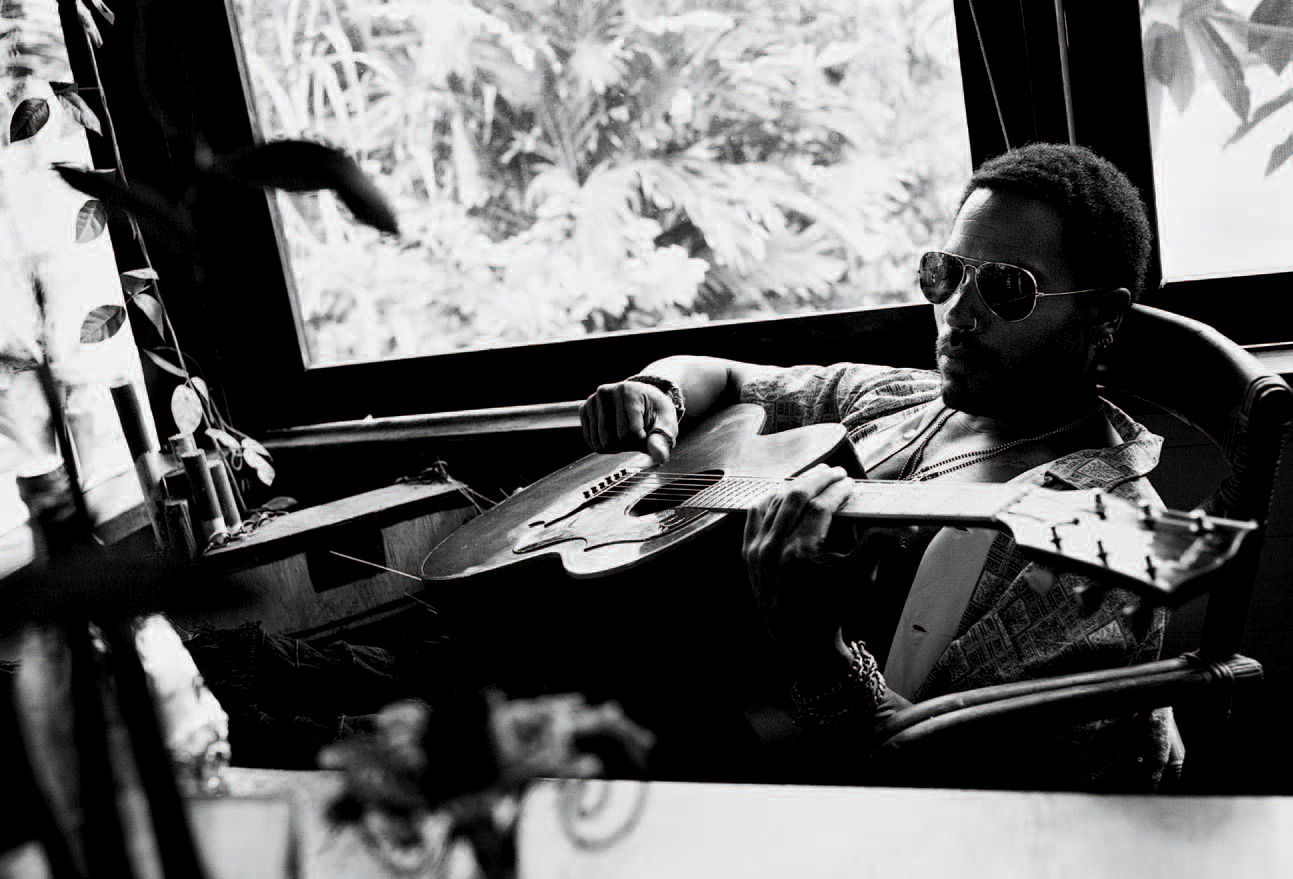 Photos courtesy of Interview magazine
Written by Bedhead

Posted in Lenny Kravitz, Zoe Kravitz

- Friends reunion on Ellen [Popsugar]
- Lindsey Vonn watches Tigers kids [Lainey Gossip]
- George Michael fell out of a car going 70mph [D-Listed]
- Real Housewives of Orange County recap [Reality Tea]
- New Man of Steel trailer [Pajiba]
- Jared Padalecki's hot bod [Buzzfeed]
- Doctors confirm Taylor Swift's new boobs [Evil Beet]
- Catherine Zeta-Jones finished treatment [CDAN]
- Anna Paquin hates the paps [Celebslam]
- Lance Armstrong is gross [The Blemish]
- What is Barbara Palvin wearing? [Moe Jackson]
- This is Petra Nemcova? [SVC]
54 Responses to "Lenny Kravitz, shirtless, says 'Hunger Games' could happen in real life"