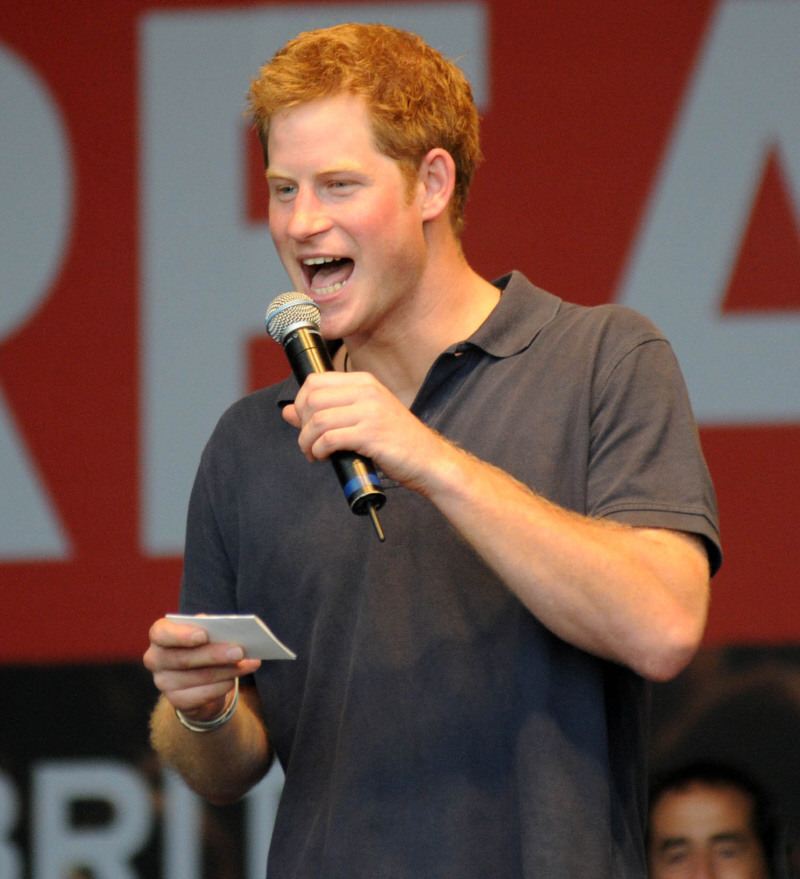 As we talked about yesterday, Prince Harry's tour of Brazil and several Caribbean nations was a wild success. Harry was sent out ahead of his grandmother's Diamond Jubilee, with the intention of simply raising the profile of the monarchy, getting some good press, raising money for charity and encouraging tourism to the UK. Any way you slice it, Harry did his job well. He didn't mess up once, there were no embarrassing "international incidents" and he probably won more fans than ever. He was kind, he was playful, he was warm, and he was professional. All in all, a great tour. Harry also gave an interview to The Telegraph in which he sums up his experiences during the tour:
Prince Harry said that he hoped the Queen was proud of what he had done during his first solo overseas tour. The Prince disclosed that the reception he had received on his 10-day trip to the Caribbean and Brazil had left him "choked up". On the final day of his tour the Prince, 27, said that he had been "humbled" by the "amazing warmth" shown towards him and the Queen.

He said: "I tell you what, it's been an emotional trip. I'm absolutely exhausted but the warmth of the reception that we've received from every single country that we've been to has been amazing. I personally had no idea how much warmth there was towards the Queen. To me that's been very humbling and I was actually quite choked up seeing the way that they're celebrating her 60 years. She's thousands of miles away and yet they celebrated her in the way they did and made me feel so welcome, so I couldn't thank them more."

The Prince, who marked the final day of his tour by playing in a polo match in aid of his children's charity, Sentebale, said that he had spoken with the Queen shortly before his departure.

He said: "We had a great chat. She wished me luck and she said 'Enjoy it, I hope you do me proud.' It was a typical grandmother to grandson chat. I just hope that my grandmother is proud of what we've done."

The Prince's tour has been notable for his relaxed, unstuffy approach and his sense of humour, particularly in Jamaica where he left the sprinter Usain Bolt standing at the start line of a race track by running off when his back was turned. He said that his keen sense of fun and enthusiasm for pranks ran in the family. He said of the Queen: "She is very funny but I think she gets it from my grandfather. They are very funny together. My family is the same as any other family when it comes to humour behind closed doors, though I'd like to think I was funnier than my grandmother. We knew how fantastic these countries would be, I've never taken myself too seriously. I've had a gas."

Prince Harry's tour has been seen as a huge success, with Jeremy Hunt, the Culture Secretary, describing his impact as "electrifying".

But the Prince, who is expected to return to front-line duty in Afghanistan within the year, emphasised that while he would get involved with the Diamond Jubilee celebrations, he and the Duke of Cambridge would continue to focus on their military careers ahead of royal duties.

He said: "Nothing's ever certain, as I've realised. But I'll do what's asked of me. You can't sit there with a stiff upper lip and not get involved. I'm in a very privileged position, so I'll use my title to help out where I can, but at the same time, we've both got our military careers, and that's what we'll continue to do. I will help out with my grandmother whenever she needs me, but I have this job that does suck up a lot of my time, and that's the number one for me."

The Prince also talked of his closeness to the Duchess of Cambridge while speaking about his role as an Olympics ambassador with his brother and sister-in-law, and touchingly referred to her as "my sister".

He also admitted that he had carefully planned his bid to beat the world's fastest man when they met on a race track in Jamaica. Following a lively day on the beach in Rio de Janeiro on Saturday, where the Prince played beach volleyball and touch rugby, he competed in the Sentebale Polo Cup in Campinas.
[From The Telegraph]
He's just too cute talking about his grandmother. He strikes just the right tone – and he is a breath of fresh air. So un-stuffy. So carefree. So funny. So sentimental. The Party Prince with the heart of gold. Seriously, when is Harry going to get married? I don't even know what's going on with Harry and Chelsea Davy. She's in England now, and the last I heard (months ago), they were still hanging out together sometimes. Probably friends-with-benefits, right? Not really dating, but they can't stay away from each other. And no nice, marrying-type of girl is going to stand a chance until Harry gets Chelsea out of system. Which may be never. Gah! The Party Prince is going to be single for a while?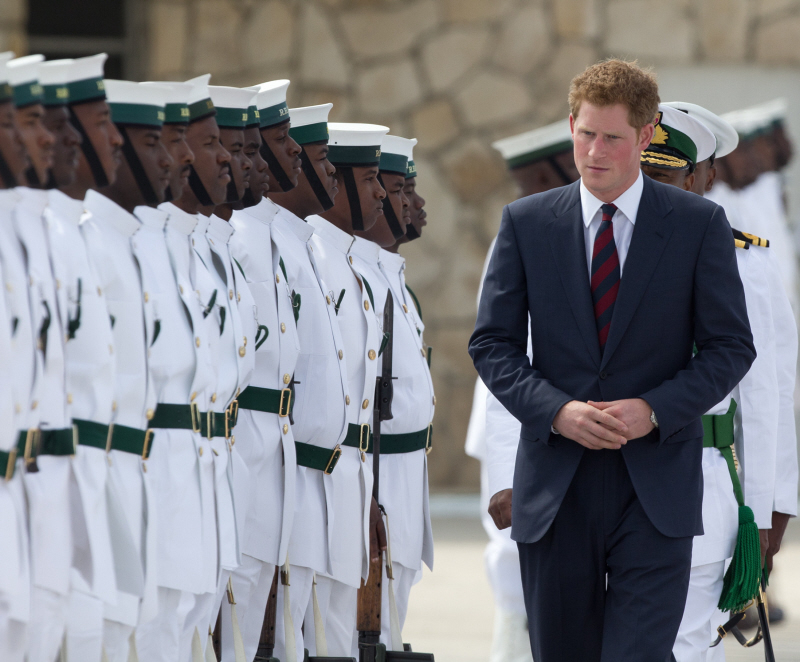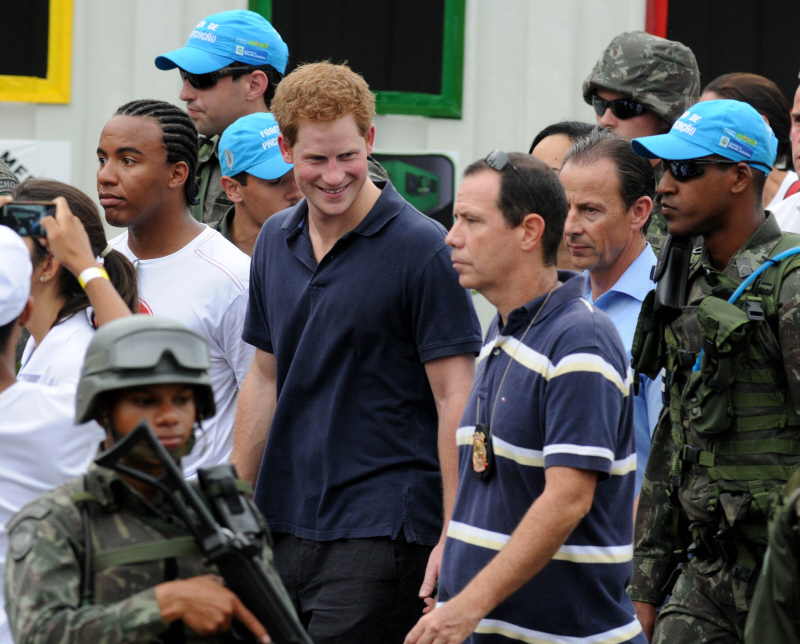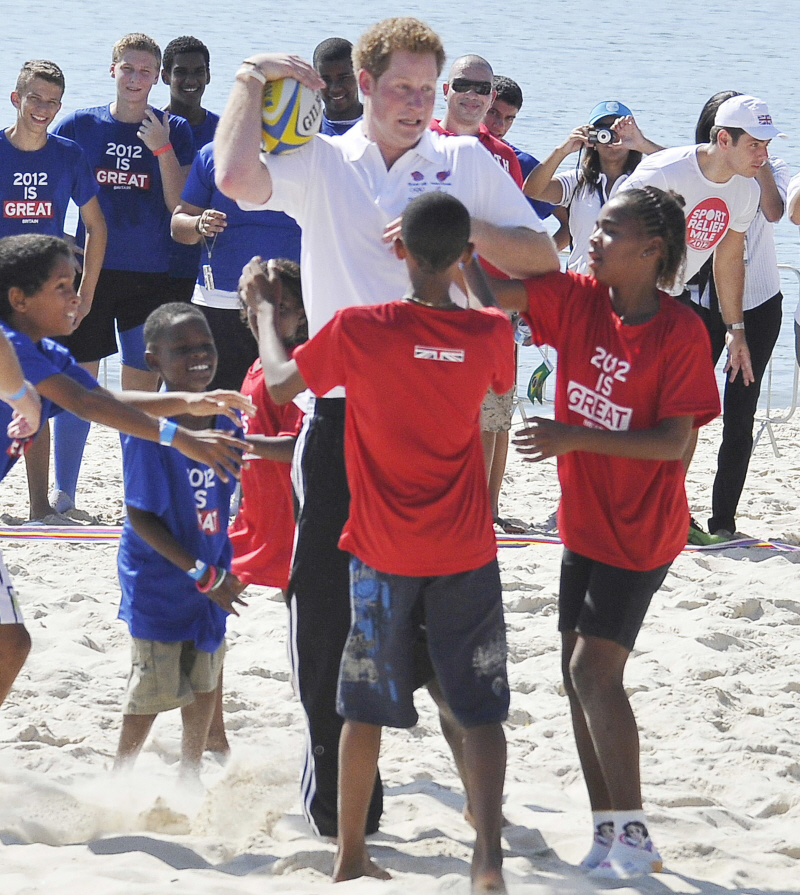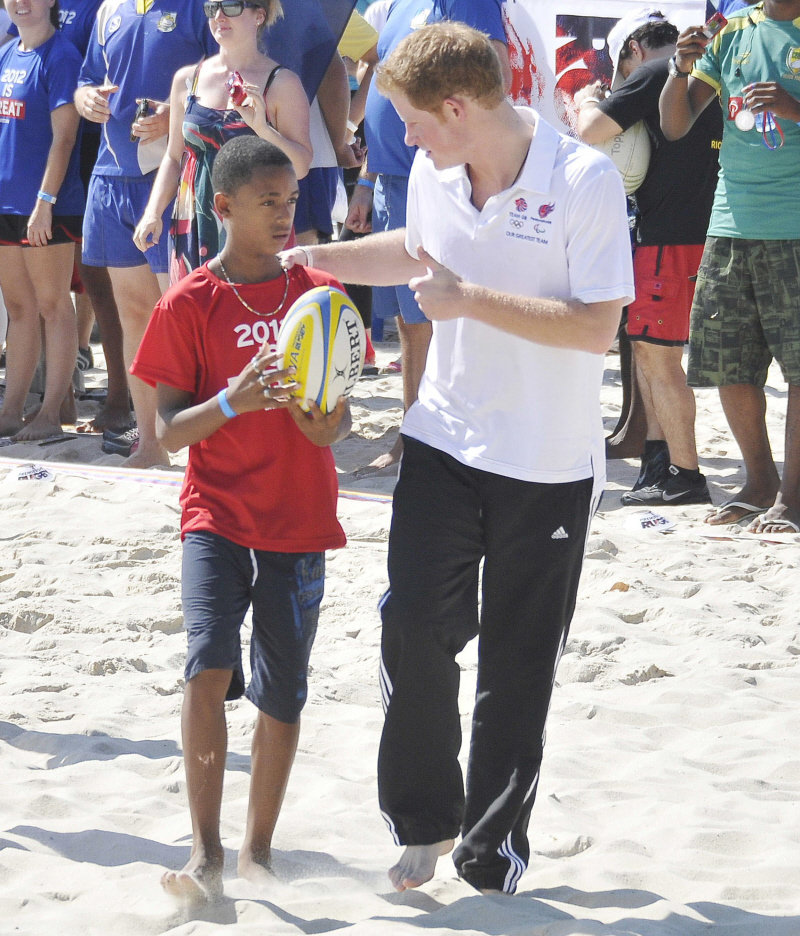 Photos courtesy of WENN, Fame/Flynet.