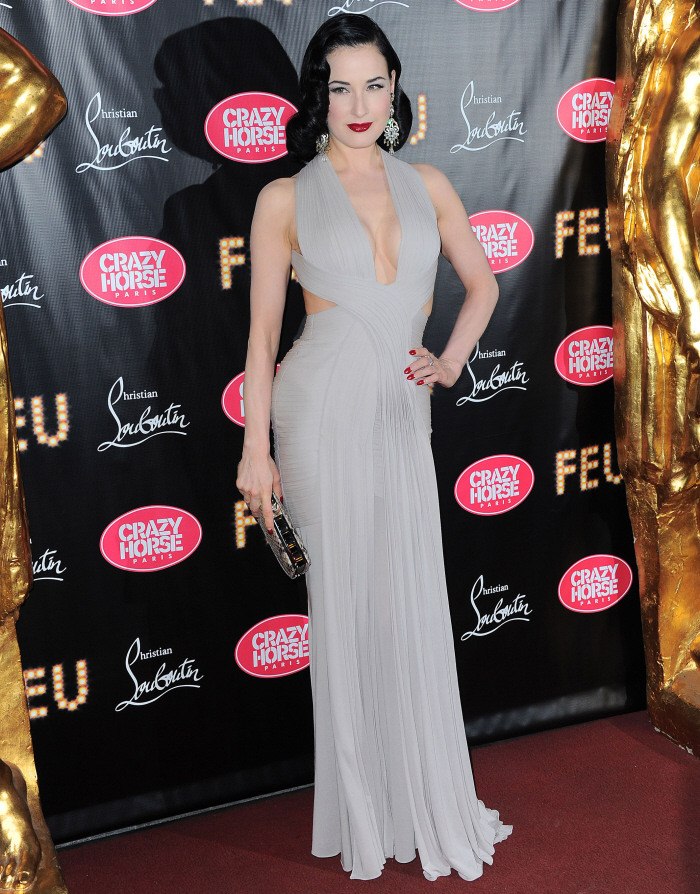 Here are some new photos of my girl Dita Von Teese in Paris last night. She was the guest of honor at the premiere of Christian Louboutin's cabaret show, Feu. Dita wore this silver-grey Herve L. Leroux dress which is… pretty. I like her in stronger colors, and this kind of washes her out. But the dress itself is beautiful, and Dita styled herself as she always does – immaculately.
Dita came to Paris by way of Australia – last week, she launched her new lingerie line by way of a runway show in Melbourne. Dita got a lot of press because she was very vocal in what she did and did NOT want to see on HER runway. She reportedly demanded models with "a bit of jiggle" and absolutely no "orange glow" from fake-tanners. Dita told the press, "We gave a lot of models the axe for being too skinny – we probably turned away a dozen, It's important to me [that] we show curvaceous women and fuller-figured girls… Lingerie looks terrific on girls with shape." Imagine that – someone not hiring models because they're too slender. The mind boggles. Dita also walked the runway for her own lingerie line – here's one of the photos: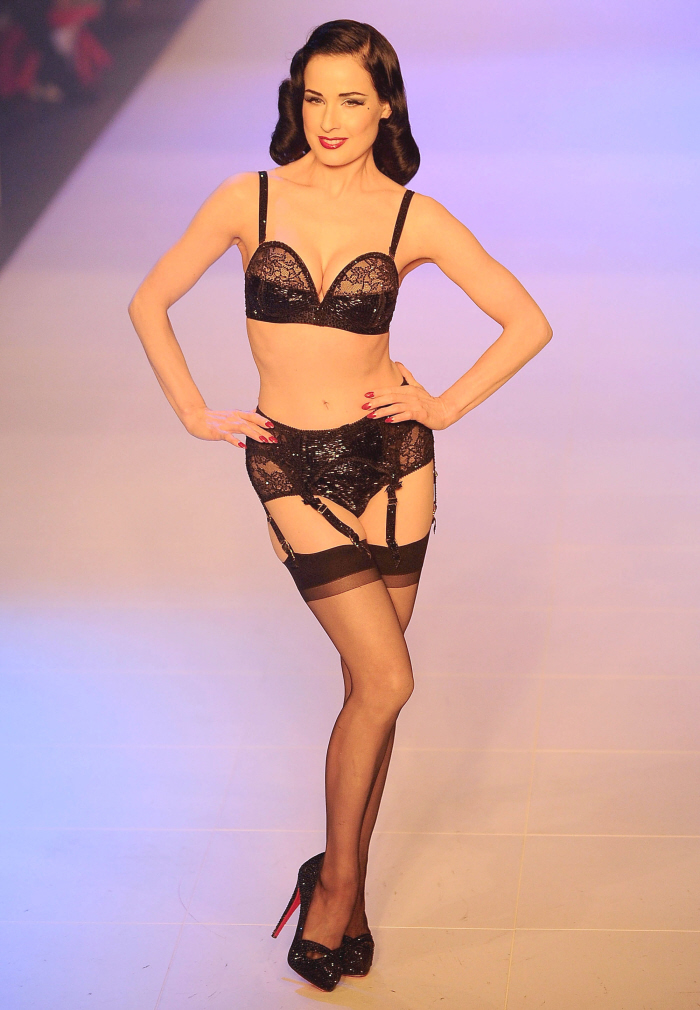 Sexy! And I don't feel like I'm being assaulted by bones, either. Which is always nice.
Lastly, I wanted to point out this wonderful quote from Dita: "A femme fatale is always chic, a little wicked, edgy and dark, and has her own dress code she sticks to." I wonder what Dita would think of my dress code? Sweatpants and flip-flops!! Edgy sweatpants. Wicked flip-flops.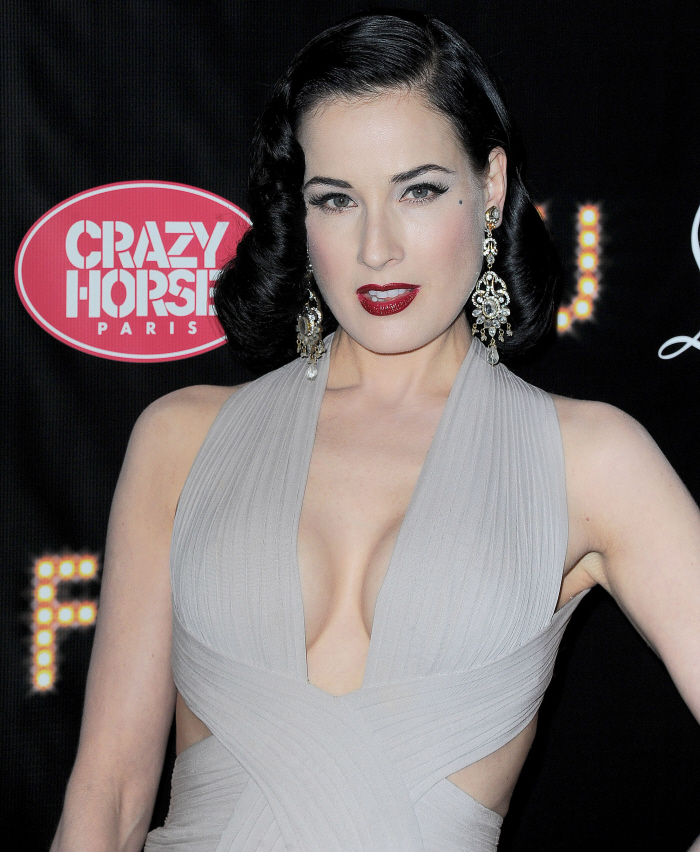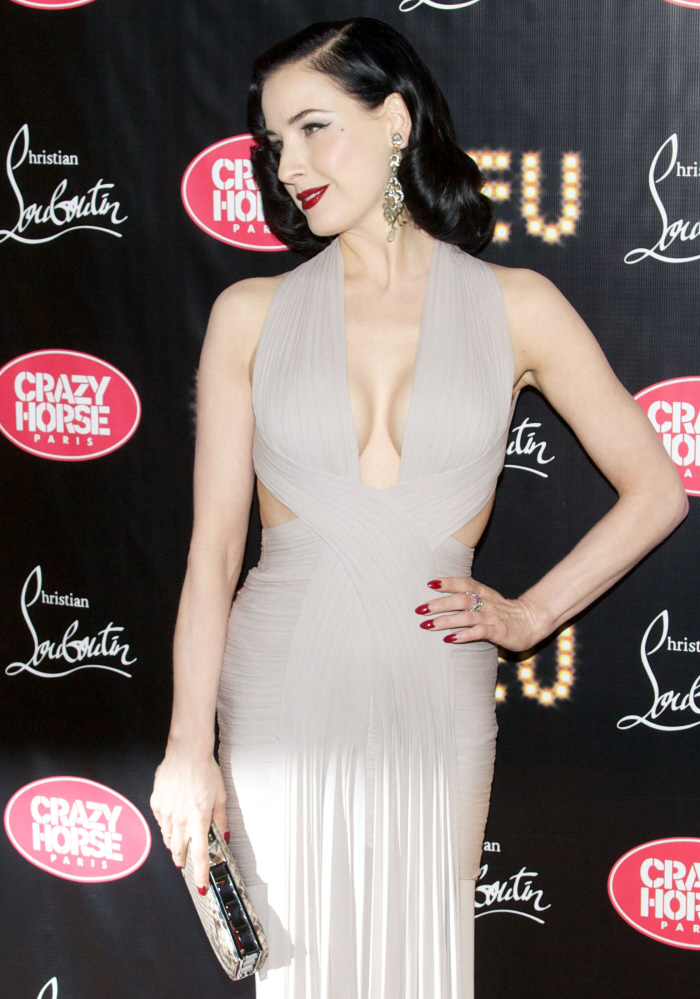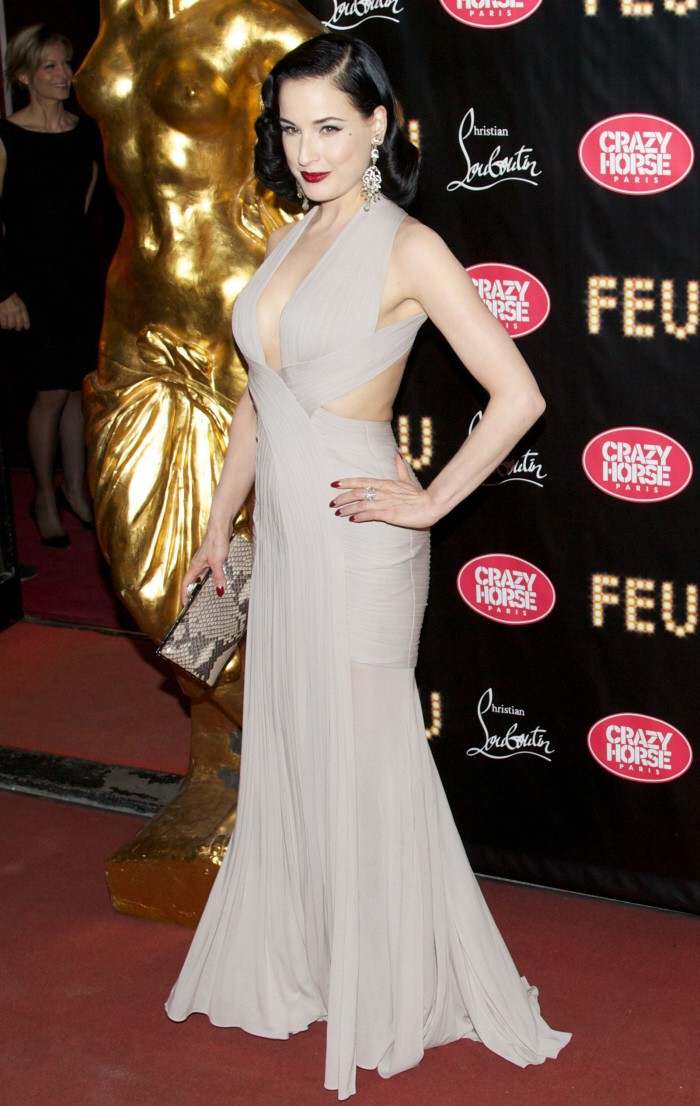 Photos courtesy of WENN.