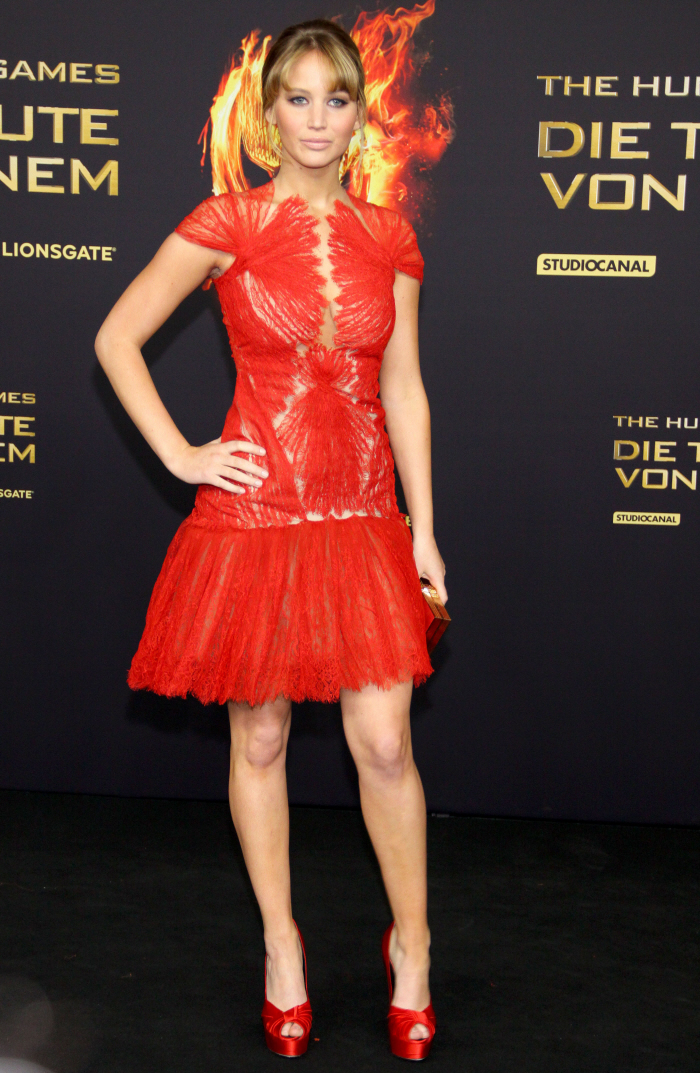 I'm just going to say it: I've been really disappointed with Jennifer Lawrence's style during the promotional tour for The Hunger Games. It's just… lacking. I understand that she's channeling the Katniss character, and that for people who love the books, these dresses MEAN something. Also, I think that her stylist is probably bought and paid for by the studio. But first it was the back-to-back, ill-fitting gold gowns (ugh), then it was the visible discomfort with the Tom Ford zipper dress, and now this red Marchesa for the Berlin premiere. I should have known it was Marchesa at first glance, just because it looks like a cheap ice-skater's outfit. I had to look it up, though, because I didn't believe that someone so young and pretty like J-Law would ever wear this horrendous dress from a busted label.
Look, I think Jennifer is extremely talented. She's one of the most talented young actresses working today, and she has the slew of awards and nominations to back that up. Maybe she doesn't care about fashion. The thing is, though – I think she does care. She cares, and she simply doesn't know what she should do, so she's listening to the wrong people.
Also, her makeup is all wrong. It looks like she forgot to put on lipstick, right? The "nude lip" doesn't work on her at all, especially not with such a bright dress. She should try a happy-medium lip color, something in-between "flesh-tone corpse" and "too bright". Like a substantial pink, or something with some brown.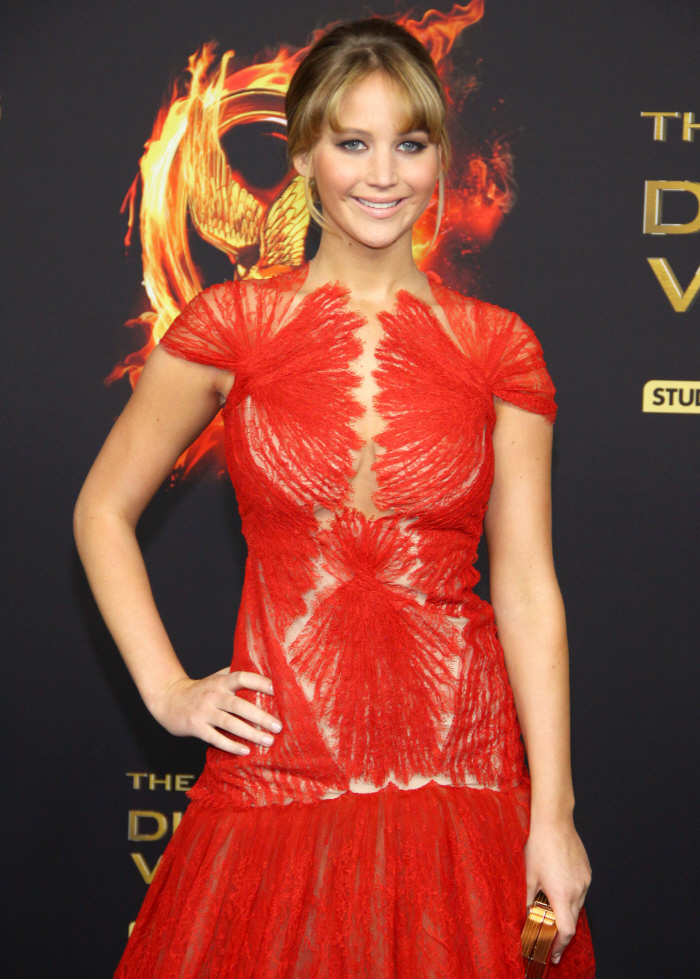 Elizabeth Banks wore Elie Saab, by the way. I'm not crazy about traffic-cone orange on the red carpet, but Banks pulls it off. Why isn't Banks styling J-Law?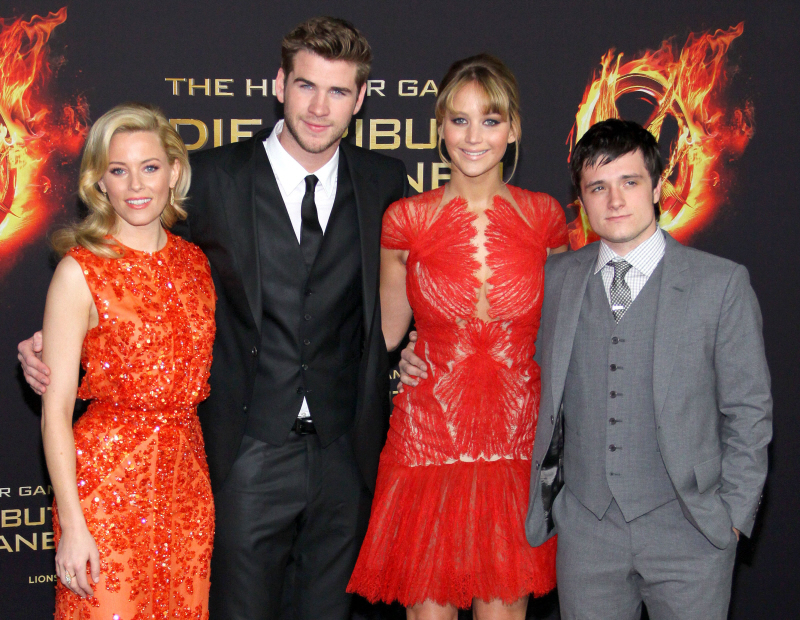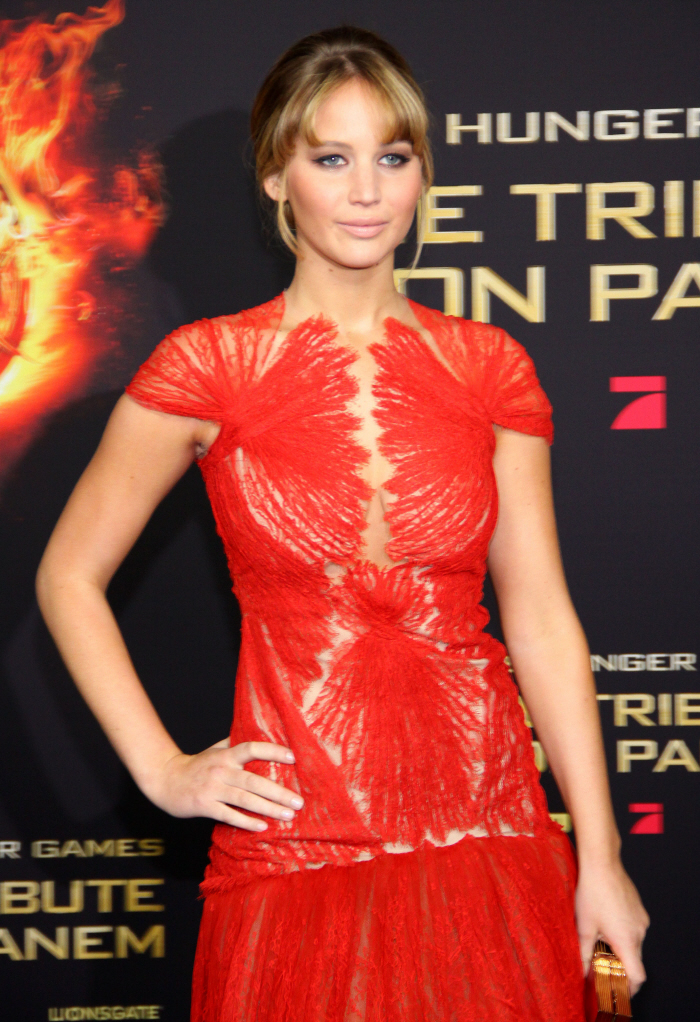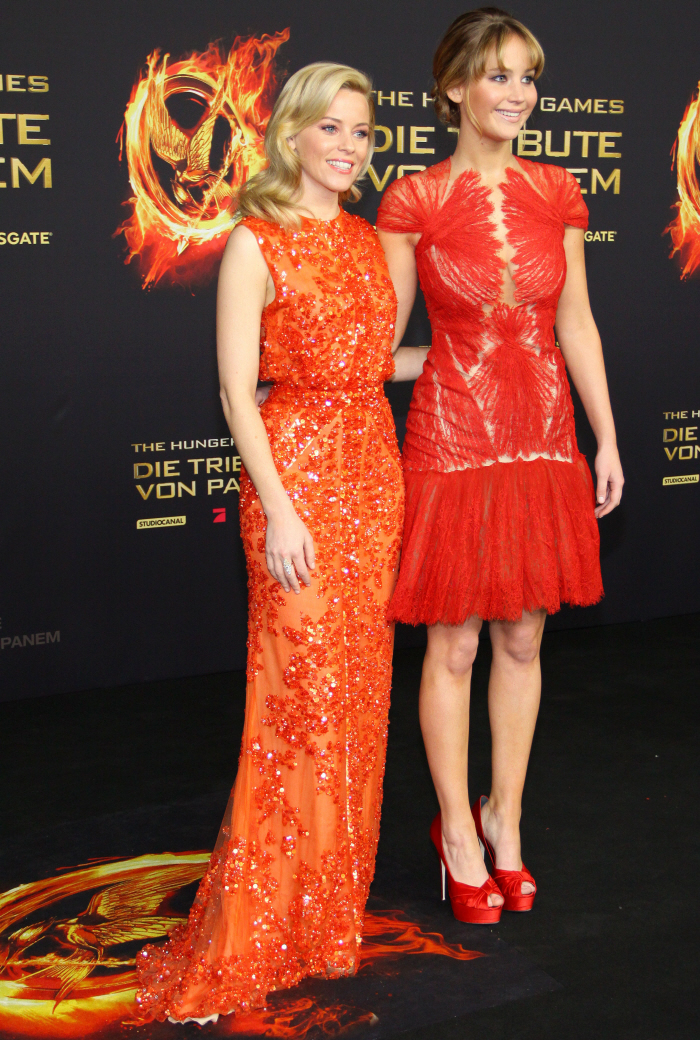 Photos courtesy of WENN.