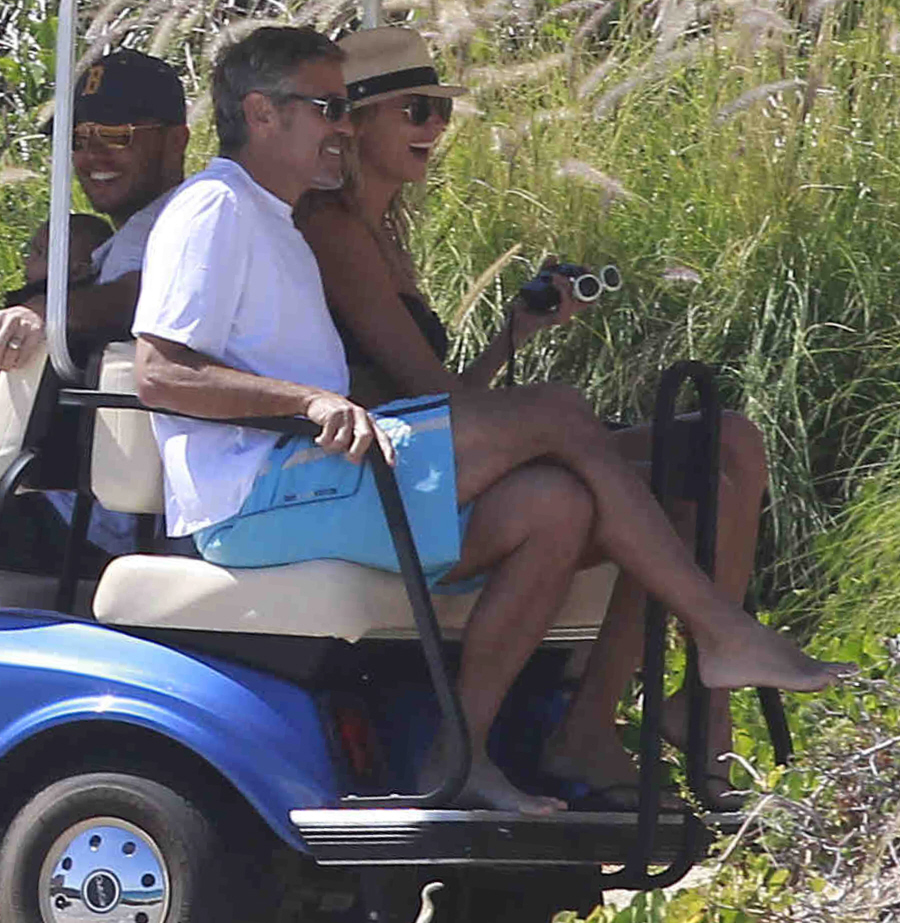 I should really be following Stacy Keibler on Twitter. It would save me some time, I think. Like, I would have known days ago that Stacy was Cabo San Lucas, Mexico. Except that if I hadn't seen these photos, I would have only believed that Stacy was there with friends, not her boyfriend. But here you go – George Clooney took Stacy down to Cabo yet again. They also spent Thanksgiving and Christmas down there, I believe. It's noteworthy because it seemed like Stacy and George had been keeping separate schedules after the Oscars, and some of us thought that Clooney and Keibler were about to end their relationship, per their contract. Well… it seems like contract renegotiations went well for Stacy. Another trip to Cabo, with George and his friends – including Rande Gerber and some young dude with a baby.
Just a week earlier, he was sitting in a jail after being arrested while protesting outside the Sudanese embassy in Washington D.C. So no doubt, sunning himself in Mexico with his girlfriend by his side was quite the tonic for George Clooney. Following his high-profile arrest alongside his father Nick, the 50-year-old actor jetted off to his regular haunt in Cabo San Lucas with Stacy Keibler and a few friends.

Looking relaxed in a pair of blue shorts and T-shirt, the Descendants star sipped on a beer as he chatted to his friends. Former wrestler Keiber, 32, looked like she was enjoying the warm weather in a black bikini, ripped denim shorts and her favourite fedora hat. Last week, she uploaded a photo of an idyllic beach on Twitter, gushing: 'Soaking up the sun in Cabo! What are your favourite beaches?'

She also revealed she had been reading Suzanne Collins' Hunger Games novels. She tweeted: 'Just read @thehungergames in 2 days. #obsessed.'

Cabo San Lucas is one of Clooney's favourite holiday destinations, which he has taken a string of previous girlfriends to. In the eight months they've been dating, Keibler has already joined Clooney in Cabo three times, making this recent trip her fourth. The actor first took to Cabo last October for her 32nd birthday and they also spent the New Year's holidays there with his close friends Cindy Crawford and her husband Rande Gerber.

Their latest trip follows Clooney's arrest for civil disobedience after crossing a police line during a protest outside the Sudan embassy on March 16. He was fined $100 after spending a few hours behind bars before being released.
[From The Mail]
Is it weird to anyone else that Clooney no longer travels to Lake Como with any regularity? Maybe he'll go this summer – but I don't think he's been back since he and Elisabetta Canalis called it quits. Are the memories of Eli's Adam's apple just that devastating to poor George? Does he miss Eli? Is he happy with Stacy? Maybe he'll just stick with Stacy until she messes up – like, she'll give an interview about how much she wants babies and marriage. And then it will be over.
I'm still dying to know the identity of that dude with the baby. Who brings a baby on vacation with George Clooney?!?!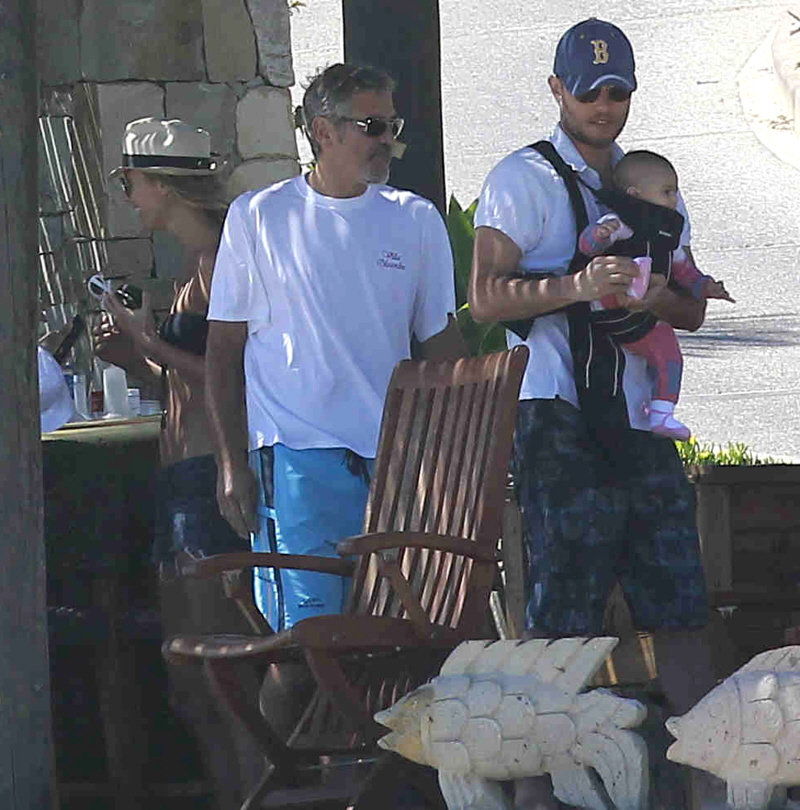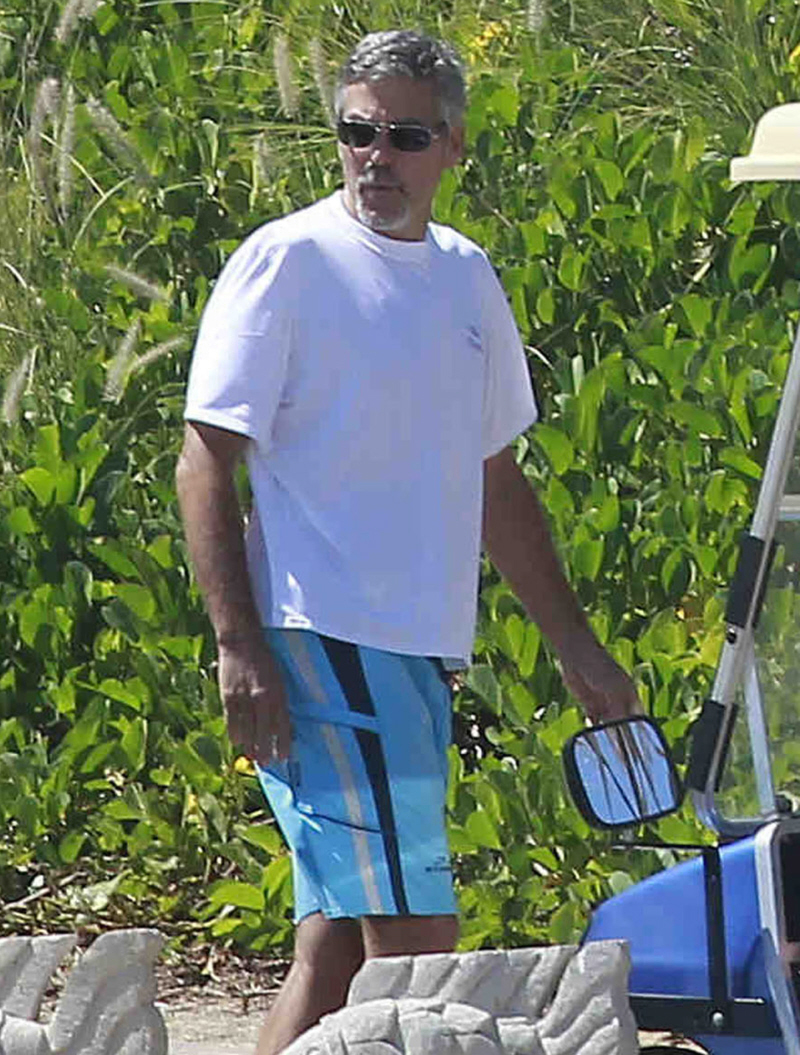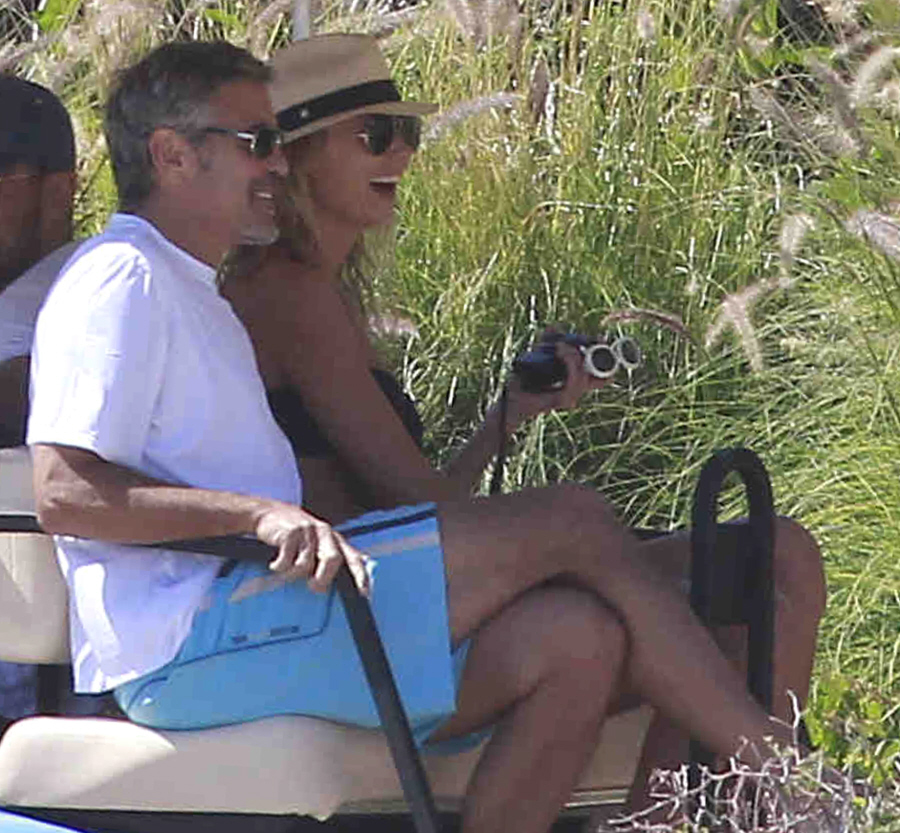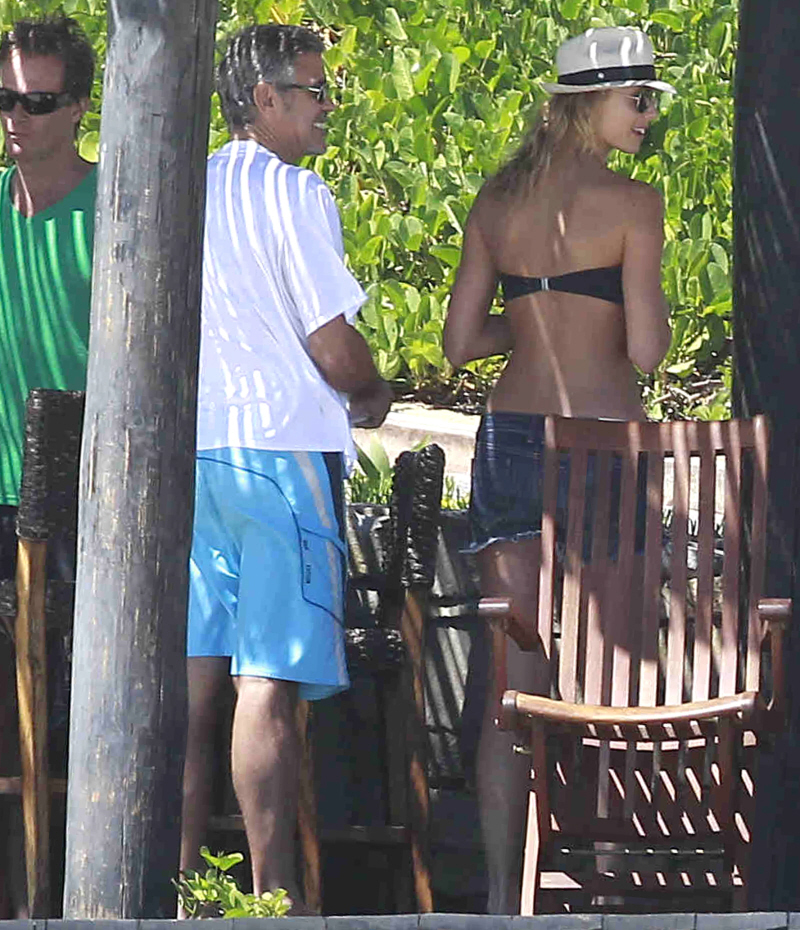 Photos courtesy of Fame/Flynet.