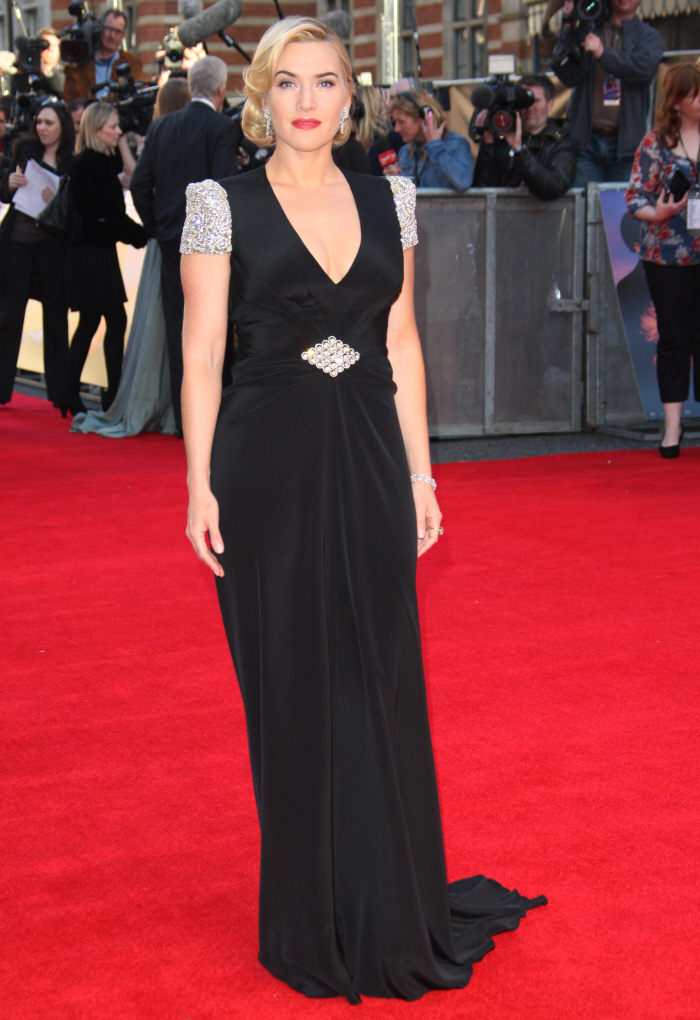 Last night was the London premiere of Titanic 3D. Leonardo DiCaprio did not come out. But Kate Winslet was there! As was James Cameron (the director) and Billy Zane, that world-class freakshow. Let's just talk about Kate, shall we? Kate wore Jenny Packham, the designer of choice these days for everyone from the Duchess of Cambridge to Angelina Jolie to… Miley Cyrus. I don't really have strong feelings about this black silk crepe Packham gown either way. It's not bowling me over, but I think it's an okay choice for this premiere. It's sort of matronly and conservative… which fits, I suppose, with where Winslet is right now. Honestly, I could do without the sparkly (Swarovski crystal) cap sleeves. But the hair, makeup and jewelry all work for me.
In the meantime, Winslet has been talking about the fire on Necker Island, which is Richard Branson's private island. Winslet was staying there with Branson (and Ned RockNRoll, who became Winslet's boyfriend) when a fire broke out last year.
Kate Winslet told "Live with Kelly Ripa" that she felt anything but calm when lightning struck the flagpole of Branson's lavish home and the whole thing went up in flames.

"I really did think to myself, 'Someone is going to say cut in a minute. Oh my God, no one is saying cut,'" shared Winslet. "I thought, 'The wind machine is really good, but that rain is going to look so fake because there's way too much of it. And this fire — it looks so real.'"

Winslet told Ripa that, although the media did cover the fire, the seriousness of the blaze was not widely understood.

"It is the one occasion where I would say the press didn't actually really know the full extent of it. It was genuinely terrifying," said Winslet. "If one of Richard's nephews, Jack, hadn't woken up and heard this loud bang — which was the windows exploding — he raised the alarm. Or if the wind was blowing in the other direction and our rooms had filled with smoke … who knows. Really, we woke up with about four minutes to get out. We were very, very lucky."

While much has been made of Winslet carrying Branson's mother out of the home on her back, the actress says that those reports are greatly exaggerated. Winslet says she merely "helped her to get out faster."

Winslet shared that only one person was injured in the fire — Branson himself — and not because of flames or smoke.

"Nobody was hurt, except Richard, who woke up and saw the house across from his, with us and all his family in there, and got up and ran, naked, right into a cactus," said Winslet. "He got this huge cactus needle stuck in his thigh."

While on Necker Island, Winslet met new boyfriend Ned RockNRoll, Branson's eccentric nephew. While RockNRoll left a London hotel holding Winslet's hand before today's premiere, Winslet walked the red carpet solo, posing for photos with "Titanic" director James Cameron. Leonardo DiCaprio was also conspicuously absent.
[From Page Six]
So Ned came to the premiere but he didn't walk the carpet with her? What's up with that? I still have very deep concerns about Ned RockNRoll, who I genuinely think is more useless than Duchess Kate. Ned seems like a total lay-about, coasting through life on his uncle's name and his estranged wife's fortune, and now his new girlfriend's money and connections. He's a golddigger. I don't care if their love was born in a fiery island catastrophe. He's still a golddigger.
… But at least he's not Billy Zane?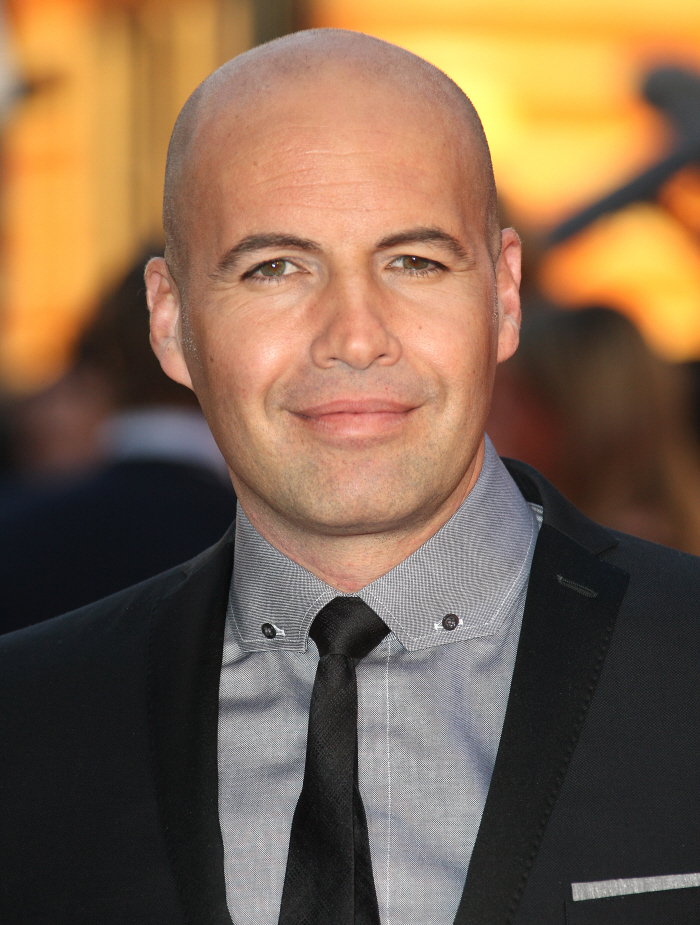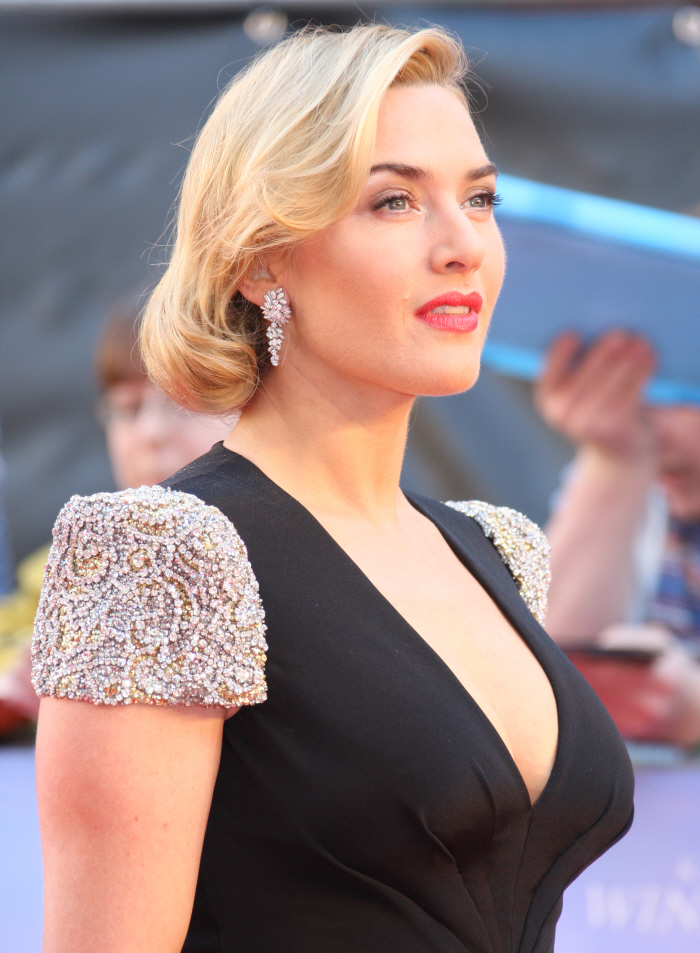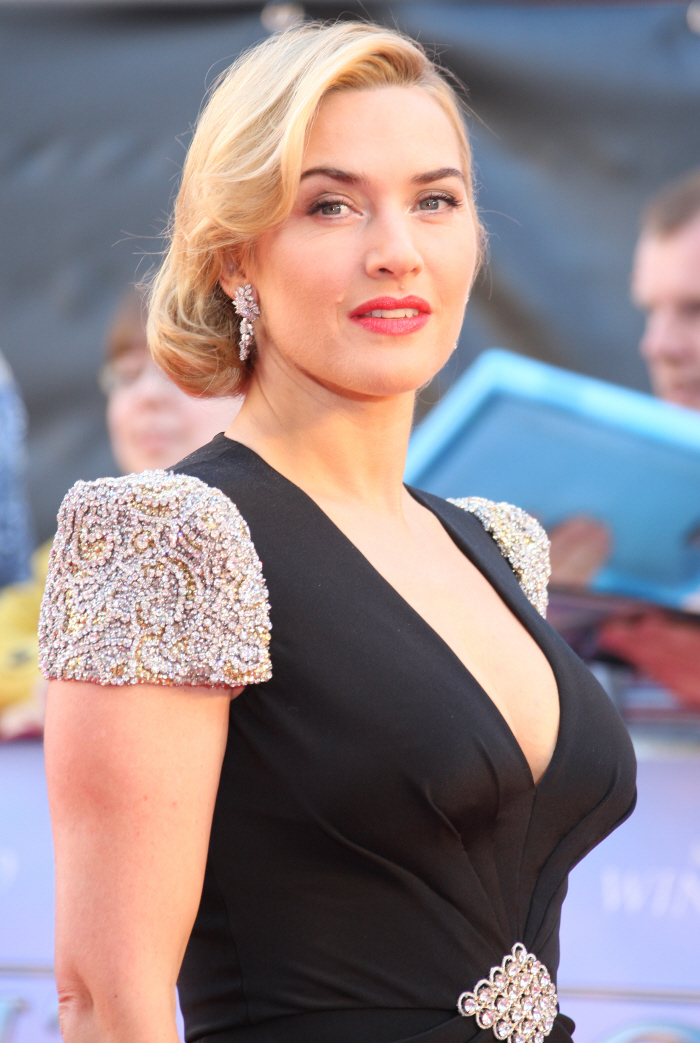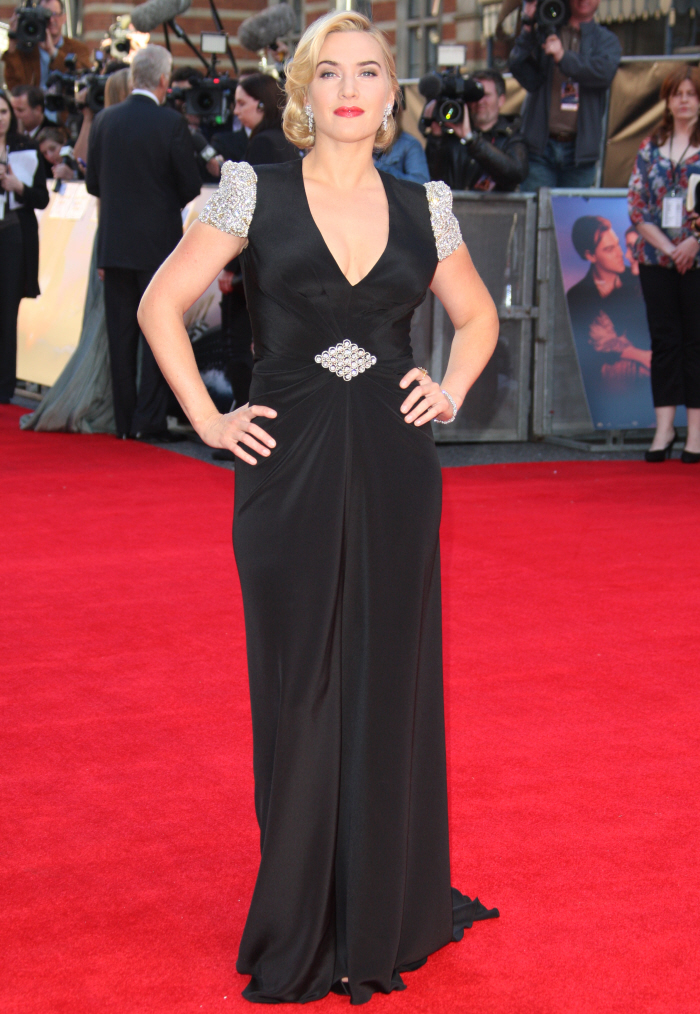 Photos courtesy of WENN.