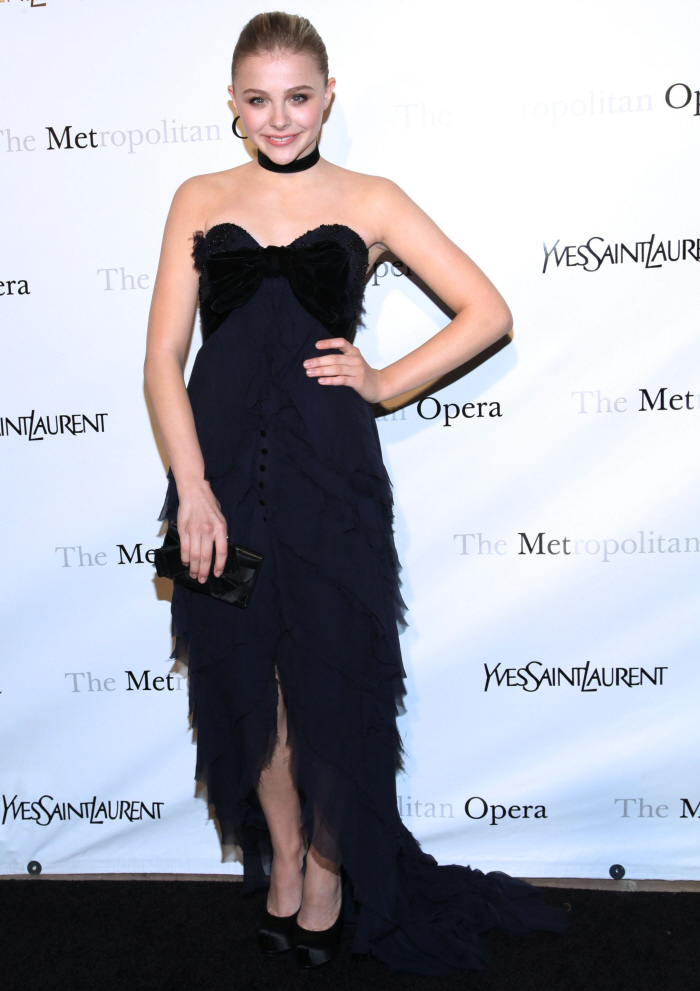 These are some photos of Chloe Moretz at the Metropolitan Opera two nights ago. Chloe wore Yves Saint Laurent, like most women at the event (which was cosponsored by YSL). This young woman is only 15 years old… and that's why I rarely cover her. Chloe kind of makes me uncomfortable, and the fact that I'm uncomfortable about a 15-year-old girl makes me even more uncomfortable. It's a discomfort spiral. I think she's very talented, and she's going to be working for a long, long time. She's also a very pretty girl, and she'll be a beautiful woman. I just worry that she's rushing everything. I remember what it was like to be 15, thinking that you had the world all figured out. If you add to that lots of attention from Hollywood, everyone kissing your ass, and invitations from all of the best parties ever… it's a heady mix. I worry about Chloe.
But I guess I shouldn't worry. Chloe is going to be fine, right? She's 15 years old, working consistently in really cool stuff, like 30 Rock and Dark Shadows, and now Chloe might have just gotten a lead role in a film that could make-or-break her career:
Chloe Moretz may only be 15 years old, but she's got quite an impressive acting resume!

She'll soon add another title to the list, as Deadline reports she's been offered the titular role in the latest adaptation of Carrie. "I've never been so happy in my life!" Moretz tweeted Tuesday. "Thank you Kim Peirce and thank you MGM for the chance of a lifetime I will never forget!"

Moretz and her older brother Trevor, who serves as her acting coach, "are flipping out," she added. Prior to being cast, Dakota Fanning, 18, and Lily Collins, 23, were reportedly being considered for the role.

Peirce's film is not considered a remake of the 1976 Brian De Palma classic starring Sissy Spacek, but a new adaptation of the Stephen King novel. His 1974 tale is about a high school student who uses her telekinetic powers to seek revenge on cruel classmates and her Christian fundamentalist mother.

Moretz, who next appears alongside Johnny Depp and Michelle Pfeiffer in Dark Shadows, has been a critical darling since her role in 2005′s The Amityville Horror. Her other TV and film roles include Kick-Ass, (500) Days Of Summer, Let Me In, 30 Rock and Hugo.
[From Us Weekly]
Ooooh…. I don't know about this. First of all, I think Carrie is one of Stephen King's best novels. How is it that King can write such well-developed female characters within the confines of the horror genre? A discussion for another time. So… a great book, which was already adapted brilliantly by Brian De Palma, with Sissy Spacek in a career-defining turn as Carrie the telekinetic. Not only does a remake feel completely unnecessary, it feels like Hollywood is setting Chloe Moretz up to fail. She could completely own the role, but people are still going to say "Well, Sissy Spacek, etc."
Also: Chloe Moretz is on Twitter? Ugh.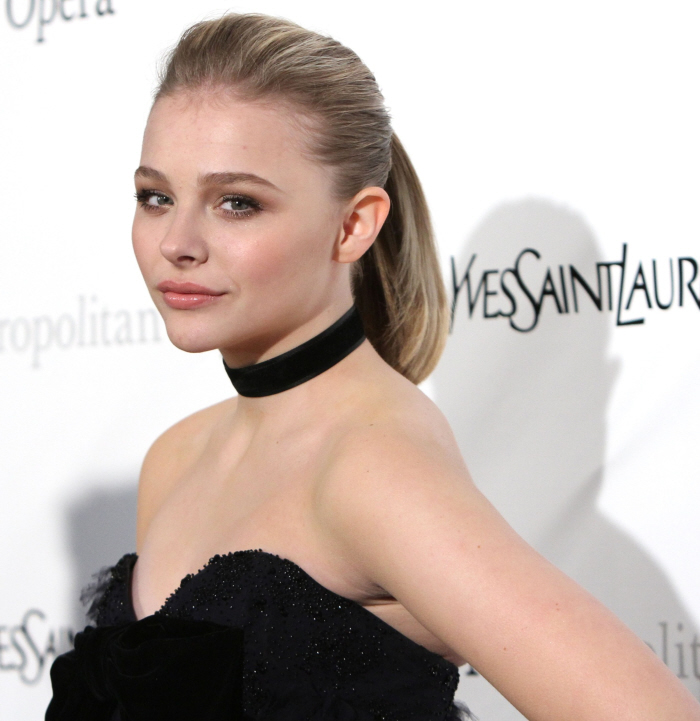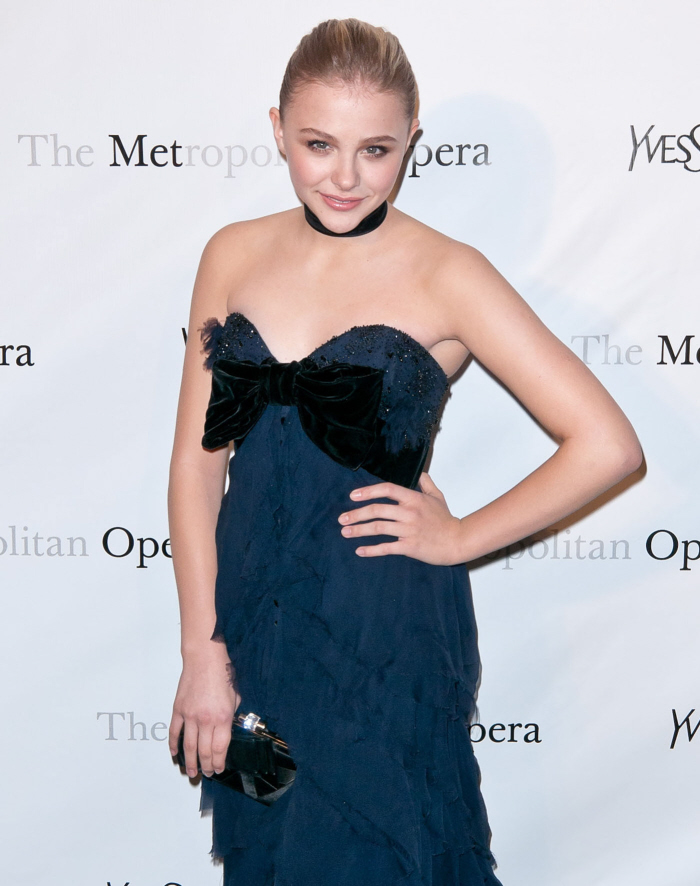 Photos courtesy of WENN.