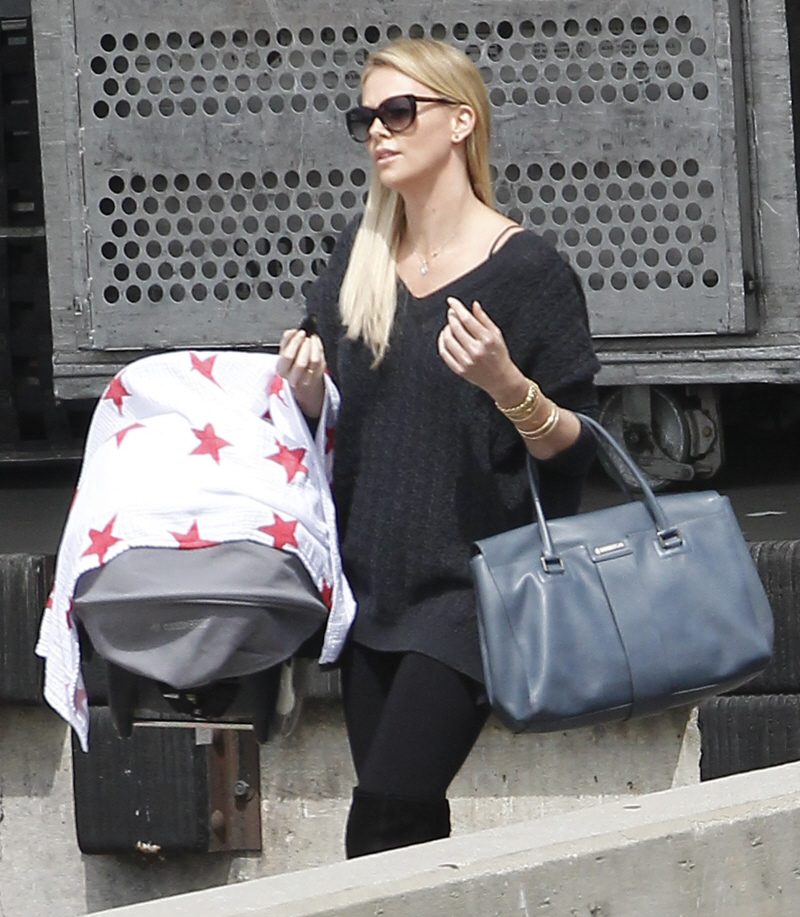 Here are the first photos of Charlize Theron and her baby, Jackson. Except you can't really see Jackson at all. According to Fame/Flynet, Charlize stopped by the post office to order a passport for Jackson, and she "kept her son under wraps the whole time, in a blanket covered carrier as she went in and out of the post office." So he might not even be in there. If this was Beyonce we were talking about, I would say the "empty carrier" theory was a solid possibility, but in Charlize's case, I think Jackson is actually in there. He's already a little star, blanketed in stars, carried by a star. Sidenote: I wouldn't mind having that blanket in a larger size! That's really cute.
I'm thinking that Charlize needs a passport for Jackson because he's coming on mama's summer publicity tours for Prometheus and Snow White and the Huntsman. Prometheus comes out June 1st in Europe and June 8th in America. SWATH comes out on June 1st pretty much everywhere. So Charlize is going to be really, really busy throughout May and the first half of June, and Jackson will have to come everywhere with her. A friend of Charlize's tells Us Weekly, "Jackson will go wherever she goes. Charlize will be a full-time mom!" So… my guess is that we'll actually see little Jackson's face in time for Charlize's dual press tours, right? Maybe a week or two before, mid-May? Nice baby photos in a candid photo shoot with a friendly paparazzo. Us Weekly or People Magazine will get the exclusive shots first, maybe.
Just for the hell of it (and because I can't help myself), let's watch the Prometheus trailer again. Gaaaaaaaaaaaaaaaaaaaaaaaaaaaaaahhhhhhhhhhhhhh.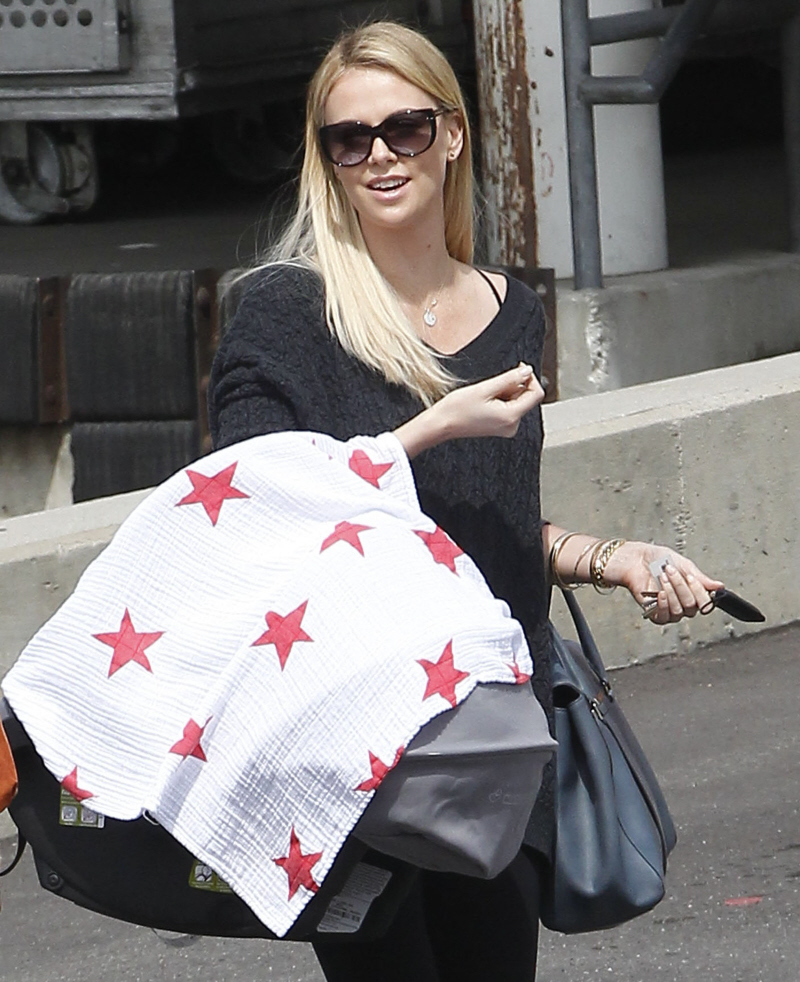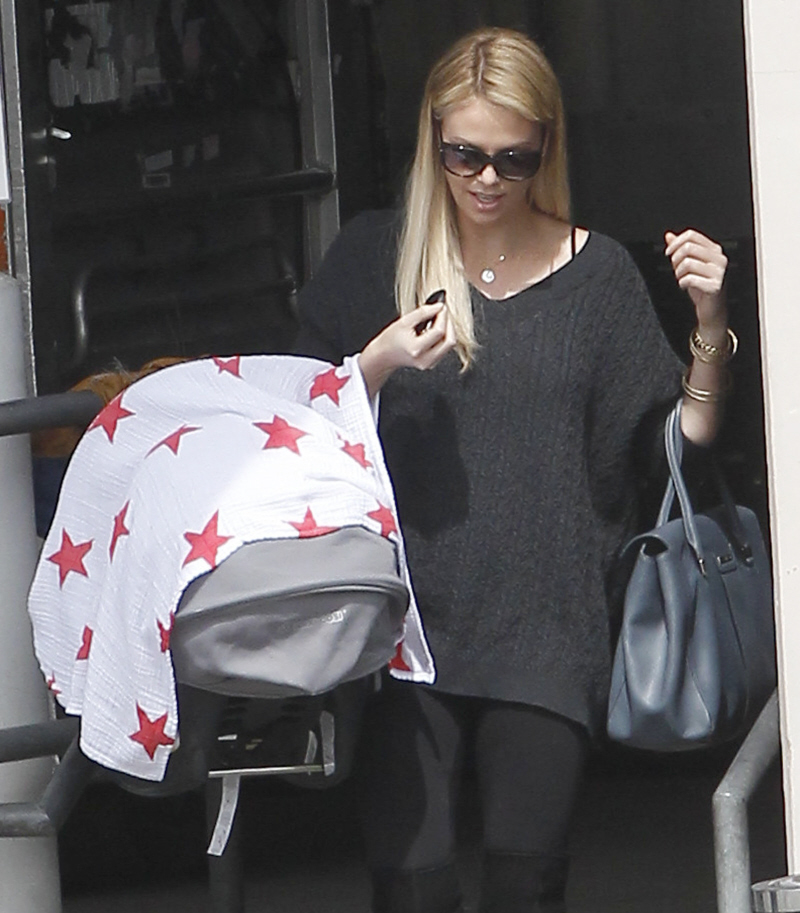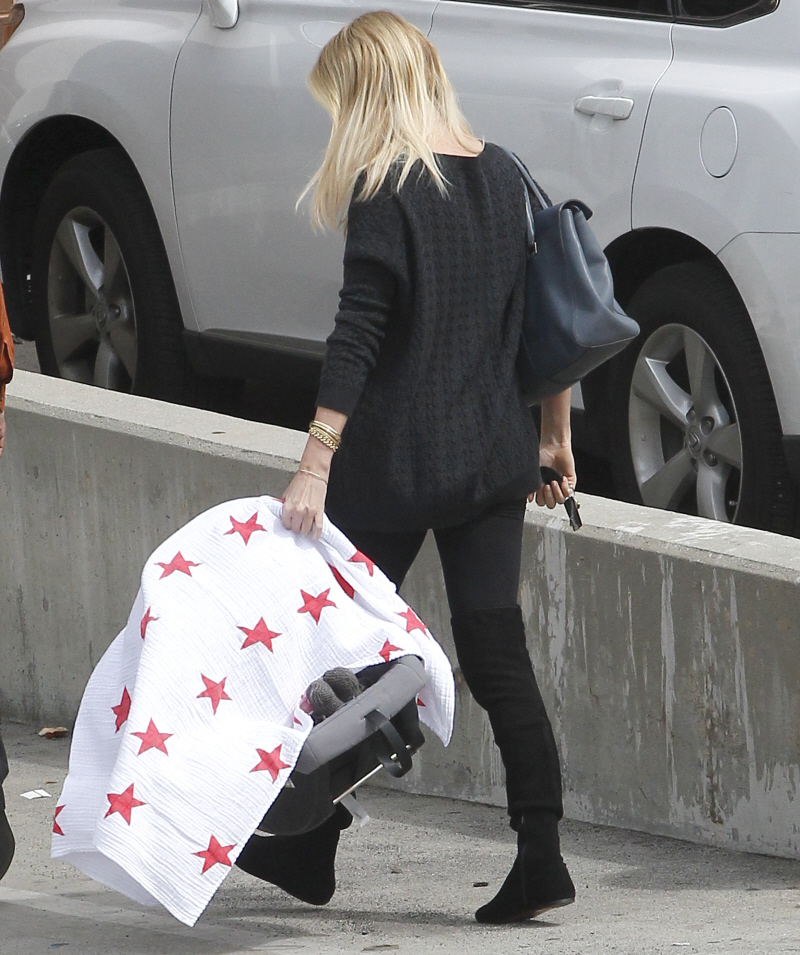 Photos courtesy of Fame/Flynet.