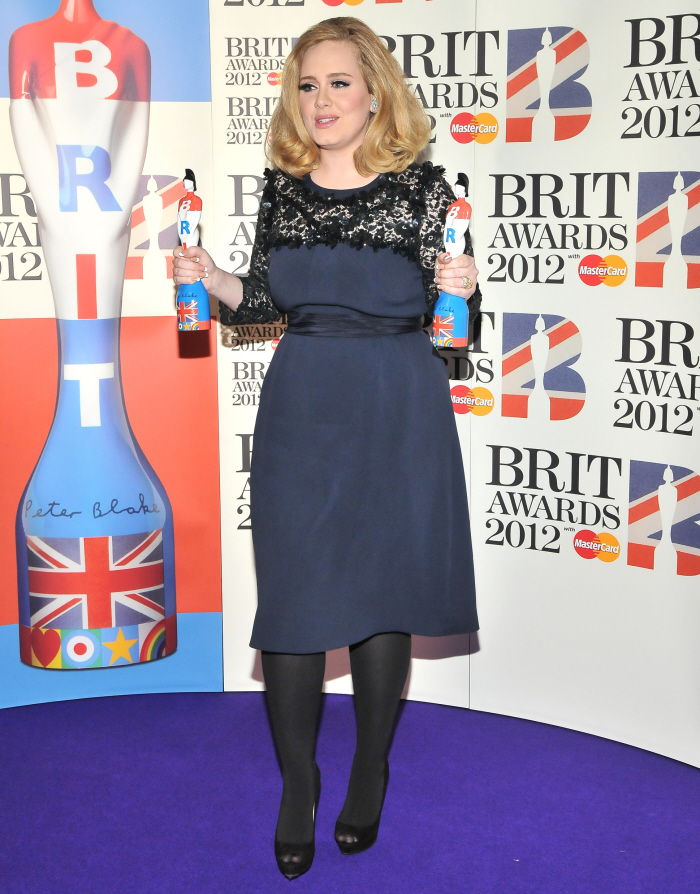 It feels like we've been talking about Adele's weight for as long as we've been talking about her talent. Which is a shame, because Adele is crazy-talented, and she should be applauded for having a career based on, you know, MUSIC, rather than some tarted-up, sexpot image. Beyond that, I think Adele really is a physically beautiful young woman. But people continue to bitch and moan about her weight, like the fact that she's more than a size 6 is just so personally offensive to them. Most recently, Jennifer Hudson allegedly tried to push Weight Watchers on Adele, and Karl Lagerfeld made an off-hand remark about Adele being "fat" too. What's particularly grating is that it seems like Adele has actually dropped a significant amount of weight over the past year. She got sick, she had vocal chord surgery, she had to cancel her tour, and she got a new boyfriend – all of which may have contributed to her weight loss. Now The Mail's Katie Nicholl claims that Adele is actively trying to lose weight:
She was called 'too fat' by fashion designer Karl Lagerfeld – and now Adele is shedding the pounds.

The singer and her charity campaigner boyfriend Simon Konecki, 36, have each lost almost a stone in the past month by following a strict vegetarian diet. The couple also go jogging with Adele's dog Louie every morning.

'The weight is dropping off them and they plan to keep dieting until the end of April,' says a friend of the 23-year-old Grammy winner, who lives with Simon in a rented £6million pile in West Sussex.

'They are inseparable – they are losing weight together, getting fit together and planning a future together. Adele says she's doing her best work and feels healthier than she has for months.'
[From The Mail]
Some of you claimed this would happen – that whenever Adele stood up for herself and her "fuller" body type, she was just lying about how happy she was and she would go on a crash diet at any moment. I don't know… it doesn't sound like Adele is now saying "I want to be a skinny mini with my t-ts out," you know? She's not "selling out". She's just gone vegetarian. She's fallen in love. She's trying to be healthier. I'll trust her… for now. I don't think she'll ever be the kind of artist who suddenly loses a lot of weight and then decides to promote a sexpot, pop-star image.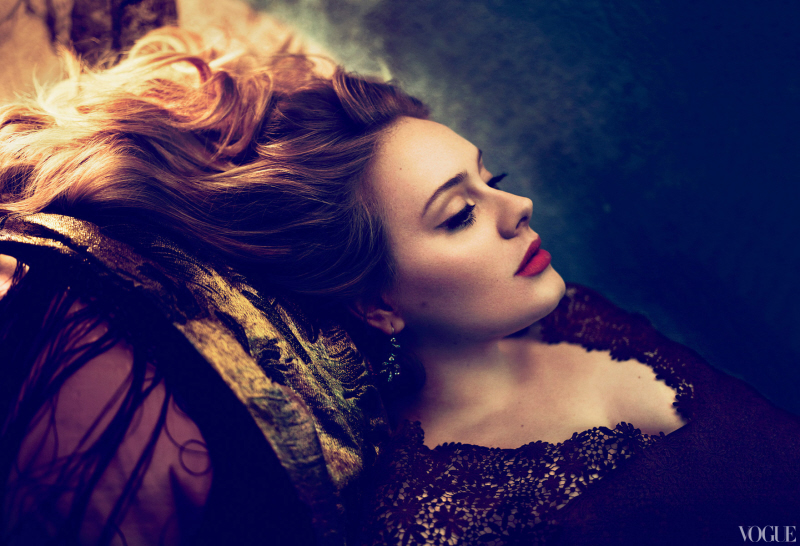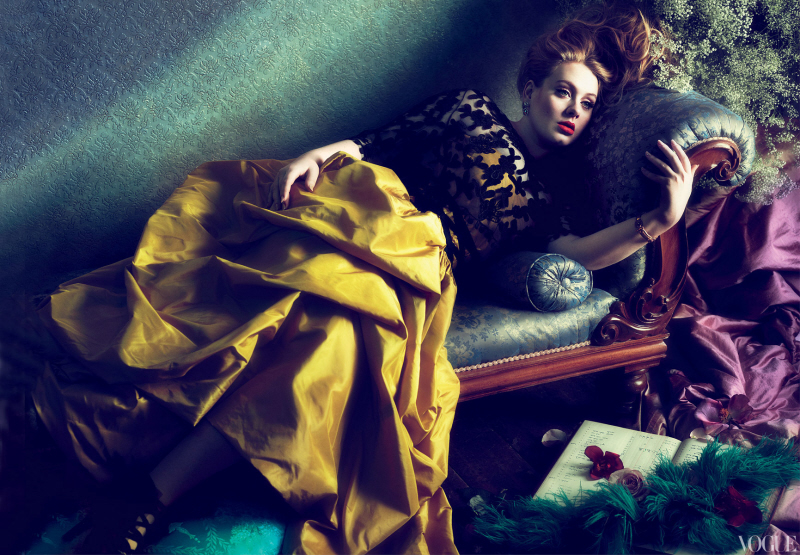 Photos courtesy of WENN, Vogue.