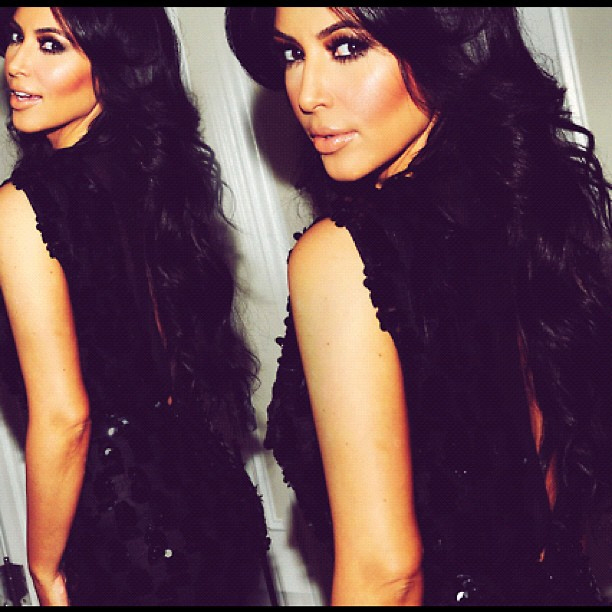 Kim Kardashian just won't stop tweeting photos of herself. And now she's able to duplicate herself! Noooooo!
Anyway, the Kardashian women put out a funky music video. And I mean "funky" in the "OMG, this is so weird and gross" way. Kris Jenner, Khloe, Kim, Kourtney Kardashian and one of the young Jenner girls taped themselves lip-syncing to the Moulin Rouge-updated version of "Lady Marmalade". Judging from the costumes, I'm saying this thing was filmed while the Kardashian-Jenners were doing their Christmas card last year – the one where everyone looked like a goth zombie. Here's the music video:
Initial thoughts: Kris Jener sucks at lip-syncing. Kim is probably the best at it. And Kim noted that Kylie Jenner "directed" the video… which is kind of gross considering Kylie chose some angles for Kim which reminded me of Kim's sex tape with Ray J (the bed!!).
In other Kardashian news, Us Weekly managed to publish another super-sympathetic pro-Kim story. Shocking!
Six months after confirming the end of their marriage, Kris Humphries is still out to get Kim Kardashian. As the couple's divorce takes far more than twice as long as their 72-day marriage, insiders tell the new issue of Us Weekly New Jersey Nets player Humphries has a master plan to destroy his reality star ex.

Though the 27-year-old NBA star initially tried to stall the divorce by filing for an annulment based on fraud, Humphries has since changed his tune, doing whatever he can to keep his name in the headlines. "He's doing anything he can to get her attention," a Kardashian confidant tells the new issue of Us Weekly. "She would grant a divorce in a second. But he won't sign the papers. He won't let go."

Among Humphries' tactics to get his ex's attention: making bizarre legal demands that threaten to expose the Kardashian family, like reportedly requesting in February that the divorce proceedings be televised.

Despite his actions, a Humphries source insists the basketball player is a good guy. "Kris is not a conniving person; he just wants to clear his name because it was tarnished," says the source.

But a Kardashian insider disagrees, telling Us that back-and-forth-fighting plays into his plan. "Kris wants money and he wants fame."

After what she went through with Humphries, "Kim doesn't care if she never sees another camera again," says a source of the 31-year-old mogul, who recently launched her True Reflection perfume. "She is just a totally different person."

Argues Kardashian herself: "I have no regrets, as crazy as that might sound. What you do with these experiences makes you a better, stronger person."
[From Us Weekly]
Considering everyone freaked the f–k out the last time I covered something about The Neverending Divorce, I'm not sure what to say here. I think I've made it clear that I think Kim is a pretty useless person, a liar, a narcissist, and a cat-faced famewhore. But I can think that about Kim and still dislike Kris Humphries, because he IS a petty oaf who is dragging this divorce out. Does he want to get paid? Does he want to "take down" the Kardashians? Or is he just an immature douche and a famewhore as well? Whatever.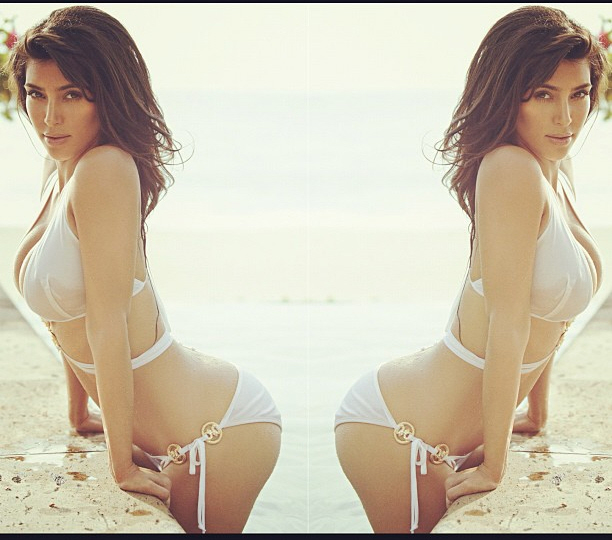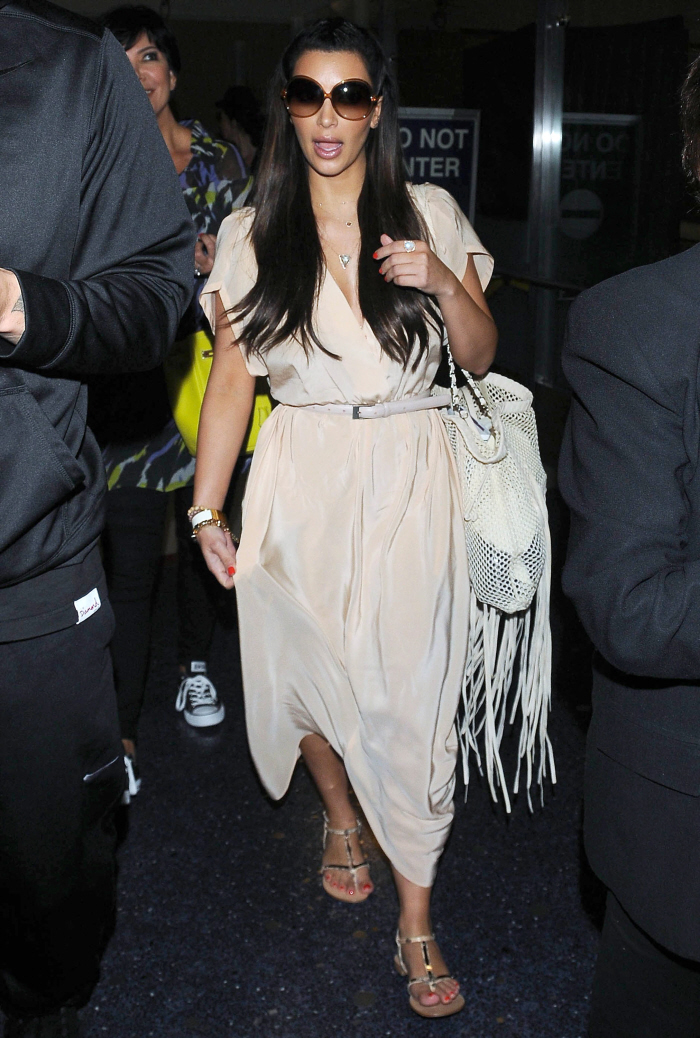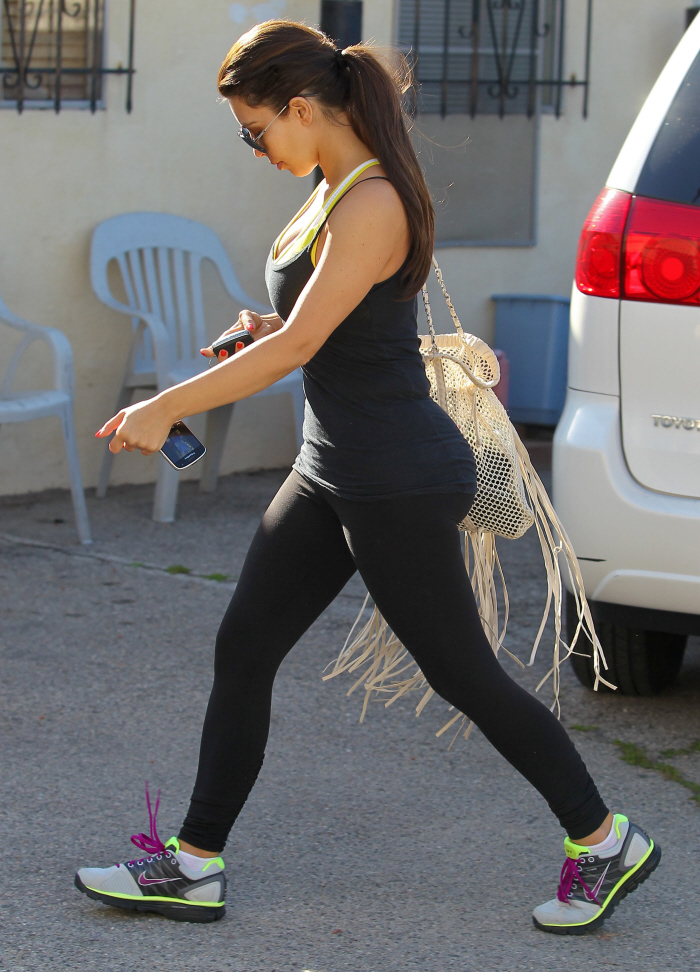 Photos courtesy of Kim's Twitter, Fame/Flynet.