Will Matt Lauer only stay with 'Today' if Ann Curry gets the ax?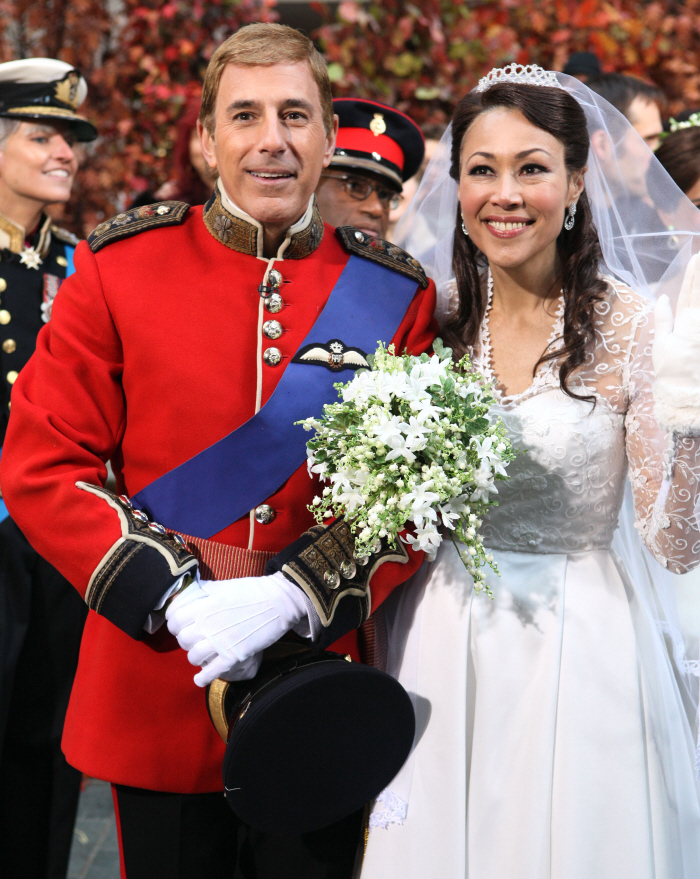 I know some of you don't care about inside-the-media stories, but I find this stuff fascinating. And to be fair, people like Matt Lauer and Ryan Seacrest are celebrities in their own right too. Last week, New York Magazine had an interesting profile of NBC's news division, Matt Lauer and Lauer's "worth" to NBC Universal. Lauer's contract with the Today Show is up next year, and if he chooses to renew, his new contract could be worth something like $50 million dollars for two more years. Interesting side note: Good Morning America is picking up serious steam in the ratings, and Meet the Press's ratings have been crap since Tim Russert's death (David Gregory just isn't as good, honestly).
So, will Lauer stay with NBC and continue to be the centerpiece of NBC's morning programming? If Lauer stays, sources think Ann Curry will definitely be on her way out as co-host. Curry is, at best, sycophantic and nervous, and at worst, incompetent and awful. It's even being said that Lauer kind of hates Ann, and he's really pushing her out. Until everything is settled, Lauer seems to be enjoying the speculation, which includes a rumor that Ryan Seacrest would and could "replace" Lauer on the Today Show. Seacrest was interviewed by Lauer this morning, and the whole interview was like a shadowy game of "Let's whip them out and see whose is bigger?"
Visit msnbc.com for breaking news, world news, and news about the economy
Is Matt Lauer heading out the door?

A lot of people have been making themselves at home in the Today show star's dressing room this week. Tuesday, it was guest host Sarah Palin, who said she used Lauer's hair product. Wednesday, it was Ryan Seacrest, who pretended to make off with Lauer's briefcase.

The Palin plant was simply a gag. But the Seacrest appearance had a deeper meaning, amid swirling rumors that NBC brass is eyeing the American Idol host and media mogul to replace Lauer should Matt – whose contract reportedly expires next year – leave his NBC job.

In an on-air interview on Wednesday's Today, Lauer, 54, asked Seacrest, 37, point-blank if he had had conversations with NBC, and demanded "names and dates."

"Oh," joked Seacrest, "they didn't tell you?"

All kidding aside, and Lauer conceded that he thought Seacrest would do a great job as Today host, the bottom line was that Seacrest says he has spoken to four people at the network about possibly "filling in to do the weather" – which would be Al Roker's job. Seacrest also said he will be expanding his already busy TV duties beyond what he also does for the E! Network – which is owned by NBC Universal – and participate in NBC's primetime coverage of the Summer Olympics.

But what about Today? Seacrest told Lauer, "I see you doing this for as long as you want to." Indeed, Seacrest asked, "How long do you intend to stay?"

It ended, as it began, graciously. "There is no tension here," Lauer noted, along with the fact the two had recently discussed the matter over dinner – and that Lauer picked up the check. As well he might. Along with rumors about Seacrest someday replacing him, there have been published reports, though unconfirmed, that Lauer's new contract with NBC will be worth $25 million a year.
Blah. I don't think Seacrest would or could take over for Lauer. Seacrest is fine (meh) as a host of entertainment shows, but NBC feels strongly about promoting people with a news-reporting background. Of course, look how that turned out with Ann Curry. So, Lauer will likely be staying with a giant contract, and NBC will be looking for a woman to replace Curry. Savannah Guthrie?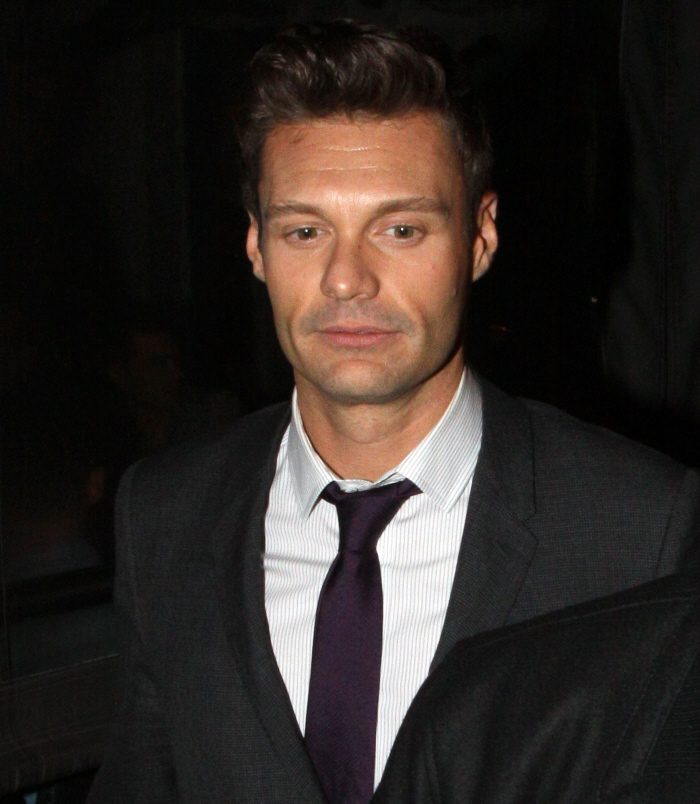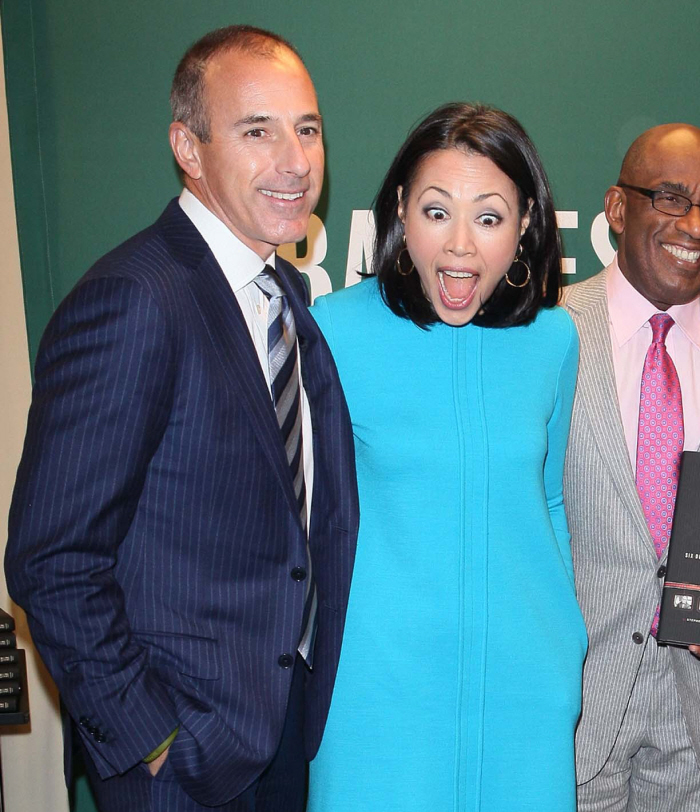 Photos courtesy of WENN.

Written by Kaiser

Posted in Ann Curry, Matt Lauer, Ryan Seacrest

- Zach Galifianakis is awesome [Buzzfeed]
- Prince at the Billboard Music Awards [D-Listed]
- Bieber's Billboard look [Go Fug Yourself]
- Married to Medicine recap [Reality Tea]
- Celebrity first marriages [Pajiba]
- The last Mad Men baffled a lot of people [Lainey]
- Karolina Kurkova's crazy hot dress [Moe Jackson]
- Jennifer Garner on set [Popsugar]
- Kitten vs. Lizard [CDAN]
- Doetzen Kroes' great butt [Celebslam]
- Shameless star Jeremy Allen White [OMG Blog]
- RIP Ray Manzarek [Bossip]
47 Responses to "Will Matt Lauer only stay with 'Today' if Ann Curry gets the ax?"