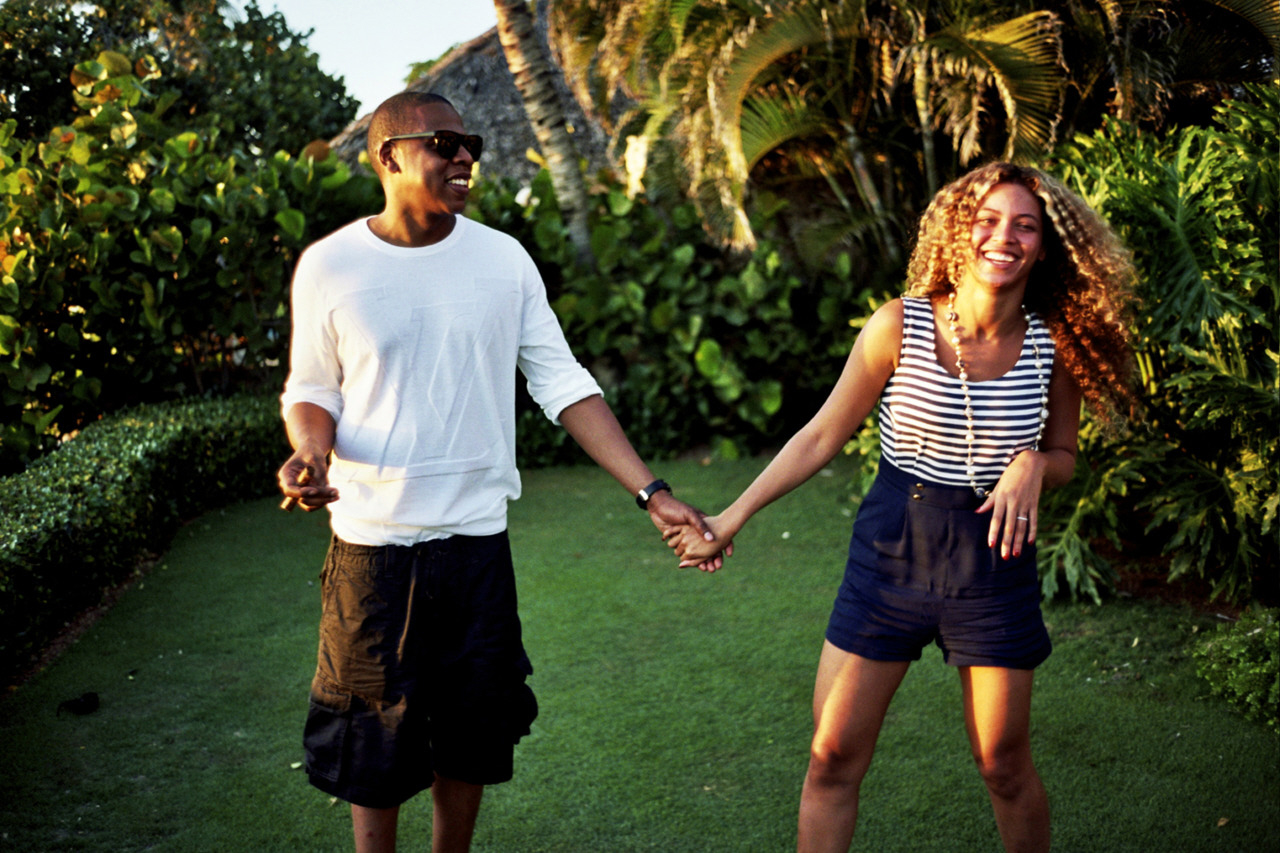 Yesterday was Beyonce and Jay-Z's fourth wedding anniversary. To celebrate, Jay-Z did some last minute shopping with Jacob the Jeweler – um, did he forget his wedding anniversary?!? Rude! Would you like to know how Beyonce celebrated? She launched her brand-new Tumblr site, which is AWESOME. I cannot emphasize this enough – Bey's Tumblr rocks. She has already put up dozens of personal photos (almost all of them just of her, of course), and it's like seeing a whole new Beyonce. Beyonce at rest, Beyonce at play, Beyonce with her sister and her nephew, Beyonce smoking a cigar, Beyonce drinking wine, Beyonce being cute.
I have to hand it to designer Matthew Siskin – this is a beautiful site. Well done. Beyonce claims that she launched the Tumblr so that her fans could have a "view into her world." As for the new evidence that Beyonce was not wearing a pillow, we have this photo: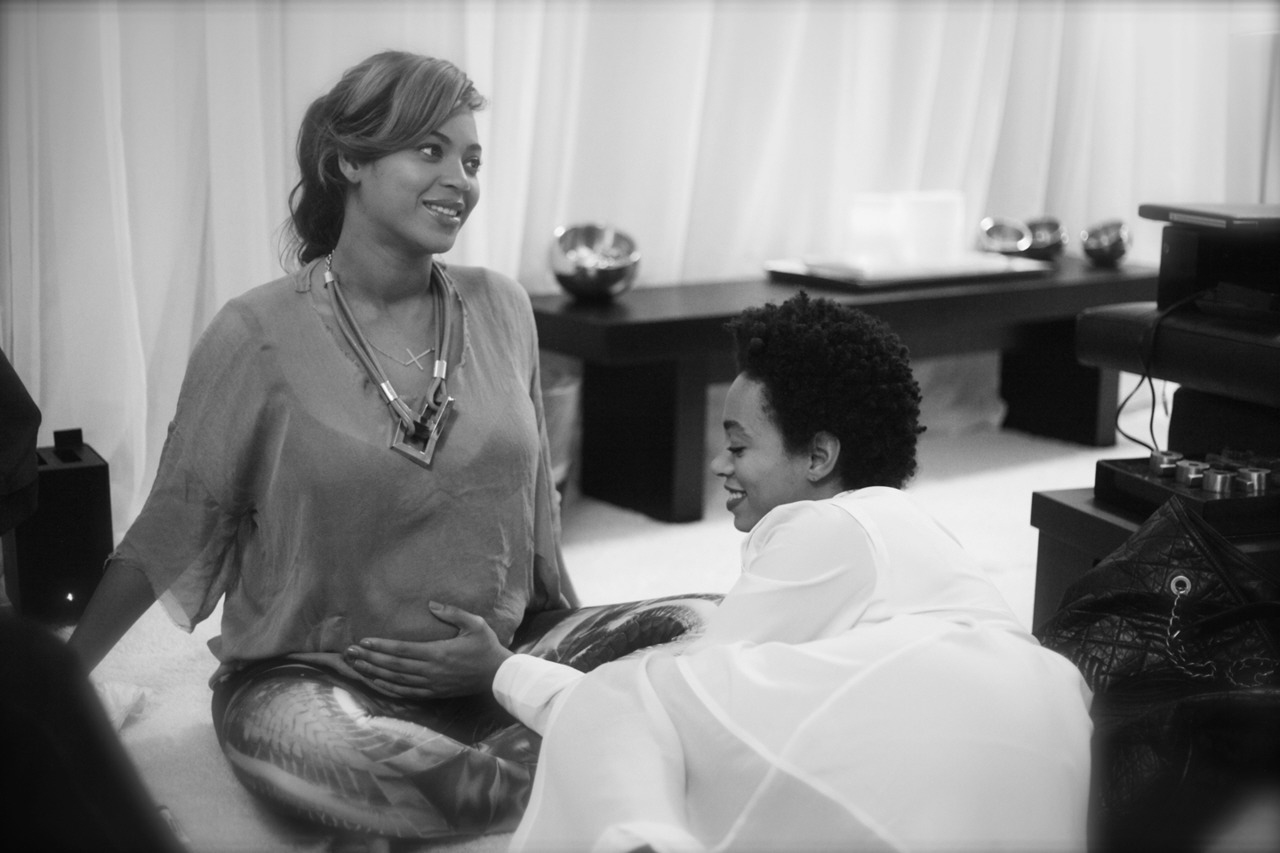 …Which is the most realistic photo of her baby bump that I've personally seen. Is that the rationale behind the Tumblr launch? Does Beyonce want us to finally believe that she wasn't wearing a pillow? There's a video of her bump too, courtesy of LaineyGossip (because I couldn't find this video on the Tumblr):
Sure.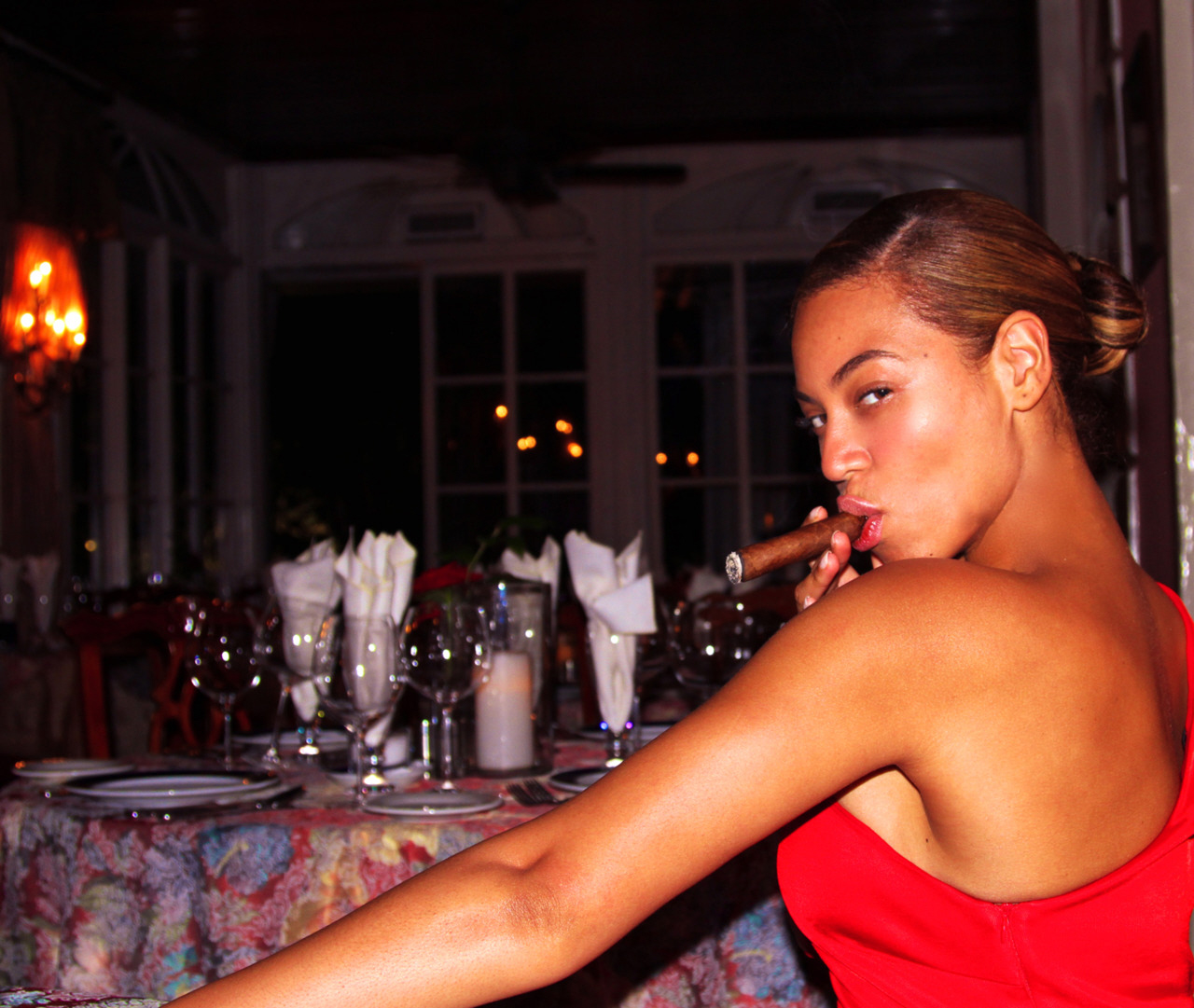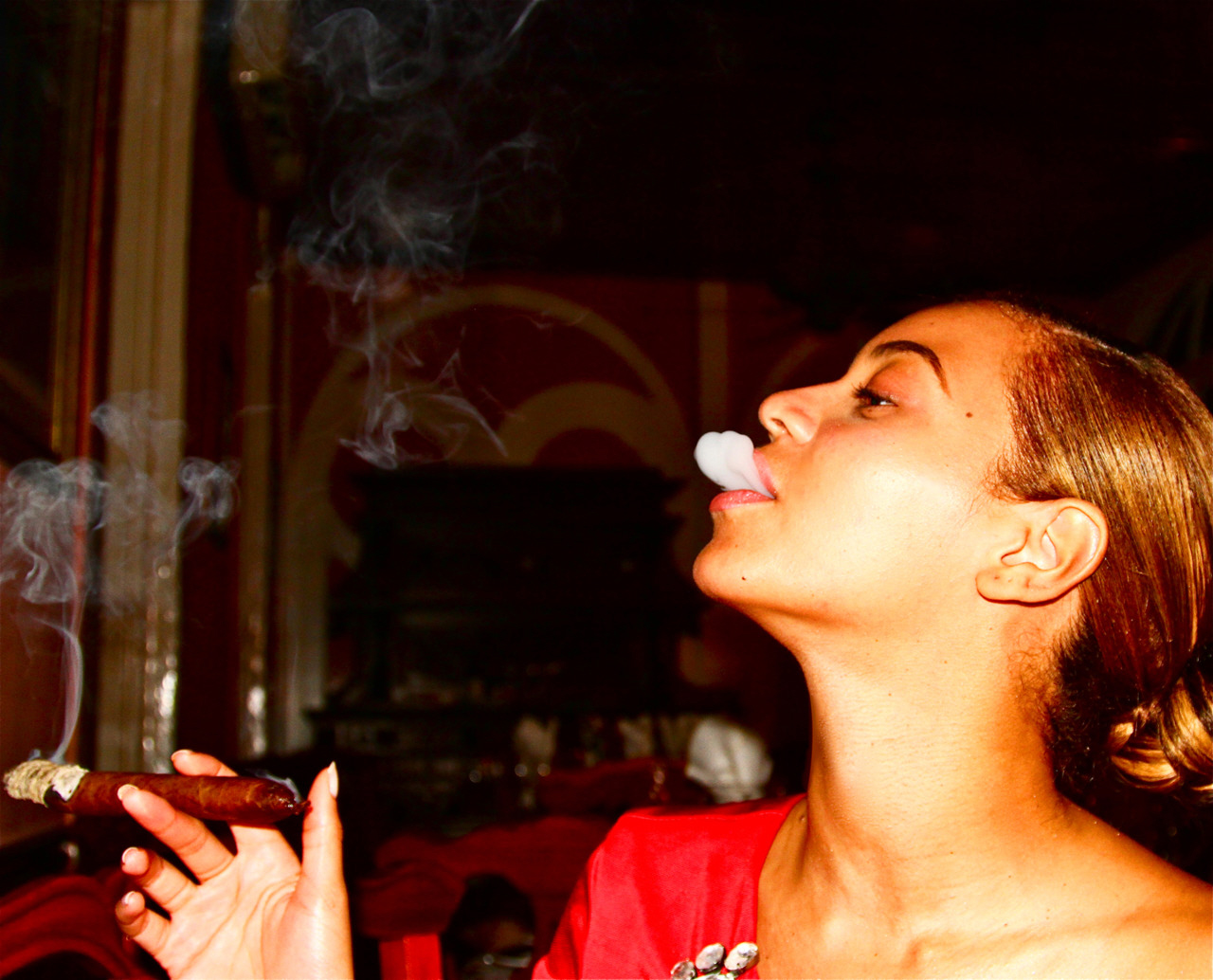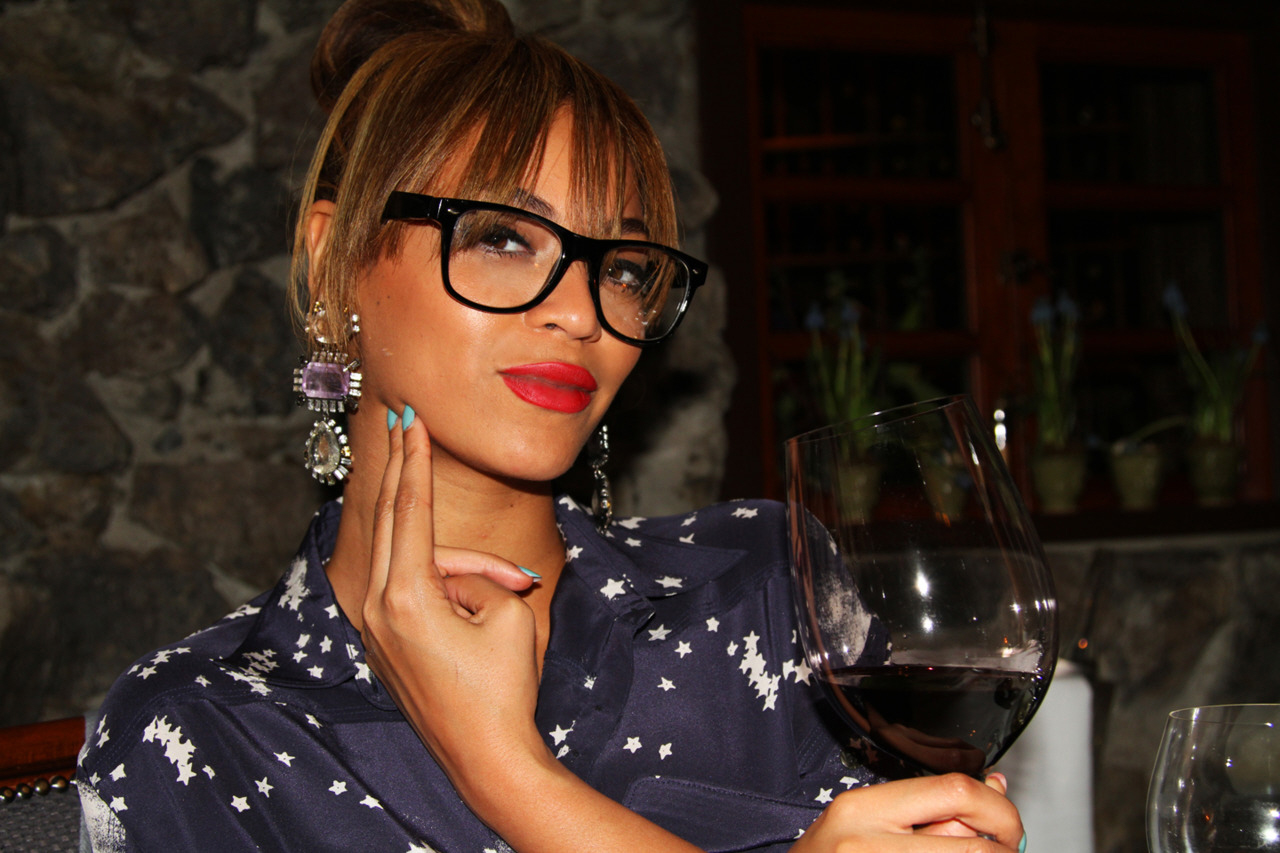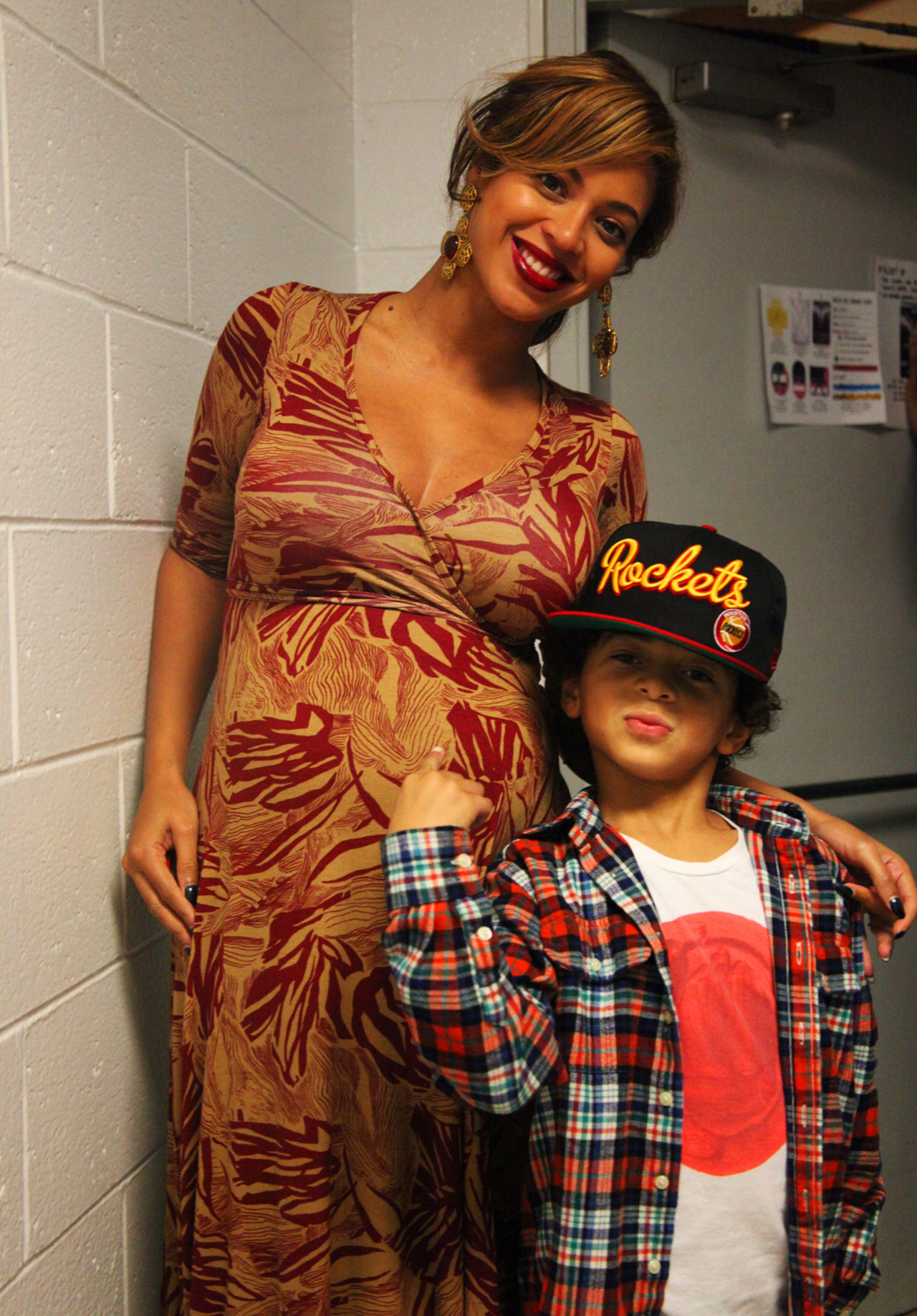 Photos courtesy of Beyonce's Tumblr.