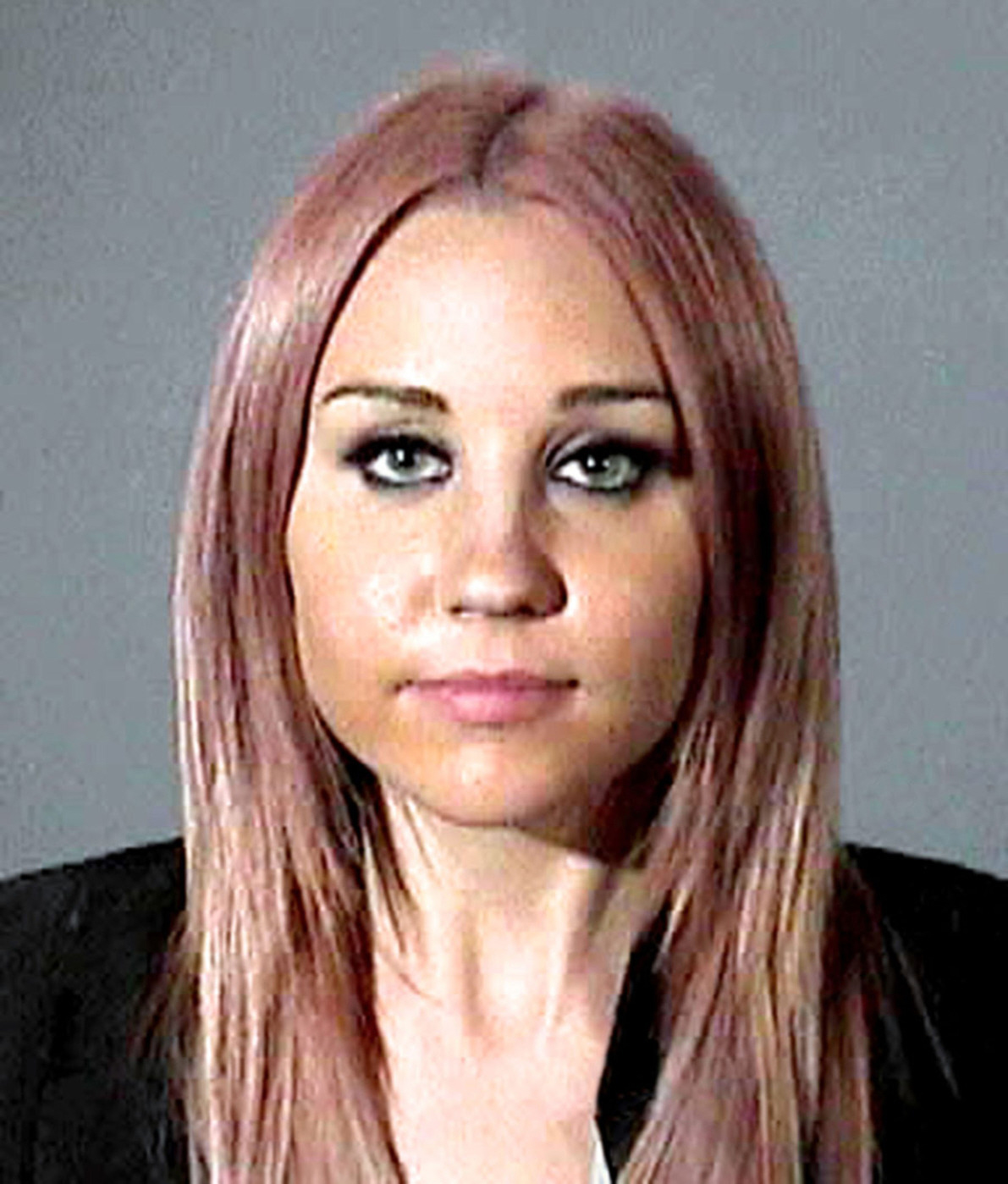 Yes, we're still talking about Amanda Bynes and whether or not she's a cracked-out drunk driver. In my mind, it's not a matter of "if" – I believe the stories about her liquor-soaked partying ways, and I believe that you'd have to be pretty drunk to try to pass a cop car and PLOW INTO IT. Still, Amanda has hired a big-time lawyer and she's going to "fight the charges". Plus, Amanda has sent her dad out to make her look like an innocent victim:
Amanda Bynes's dad is standing by his daughter, following her DUI arrest on Friday.

"She was not drunk," Rick Bynes tells PEOPLE. "I was told that she blew a zero on the Breathalyzer. She didn't have a single drink that night. My daughter doesn't drink."

Rick Bynes claims the the cop who arrested Amanda, 26, was at fault for pulling out in front of the actress as she was turning at the West Hollywood intersection where she was cited. Rick adamantly says his daughter was not impaired, explaining that she was arrested because "she was upset and very emotional."

Adding that Amanda was released with no bail, Rick went on to say, "She is a good girl. She just chooses not to work, and because of that, people go after her."

PEOPLE confirmed that Bynes was at L.A.'s Greystone Manor Supperclub Thursday night before she was cited for investigation of DUI. She was held overnight at the West Hollywood Sheriff's department's station, and while authorities would not comment on the actress's specific case, according to the West Hollywood Sheriff's Station website, "if the offense is alcohol or drug related, the suspect will stay at the sheriff's station until he or she can safely care for himself or herself."

Bynes was released with the citation and will have to show up in court when a date is set.
Hm… did Amanda really blow a zero on the Breathalyzer, or was that just what Amanda told her father? Because I don't think she would have been held for hours unless she was impaired in some way. As for "She just chooses not to work, and because of that, people go after her." I don't get it…? If Amanda wasn't working and she was just minding her own business, no one would care. But she's drunkenly stumbling out of all of the big clubs in LA and being a cracked-out catastrophe on the streets. It's not about her work.
As for the "she doesn't drink" argument – for God's sake. Most of the paparazzi in LA have seen Amanda completely sh–faced. Radar even has a report about Amanda being "tipsy" at the Rock and Reilly's Irish Pub the night AFTER she was arrested. A source tells Radar, "All her friends looked like they were drunk and she looked tipsy…I saw her with a drink in her hand, and shortly after that she left the bar with her friend. Amanda definitely looked like she was above everyone else and just didn't want to be there."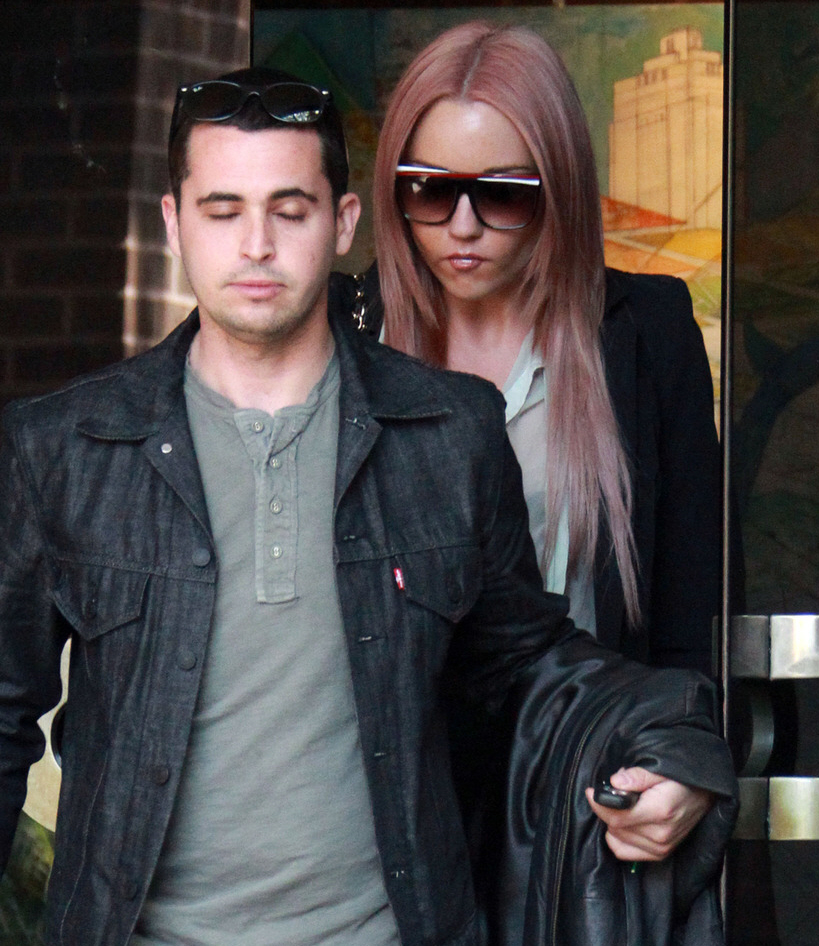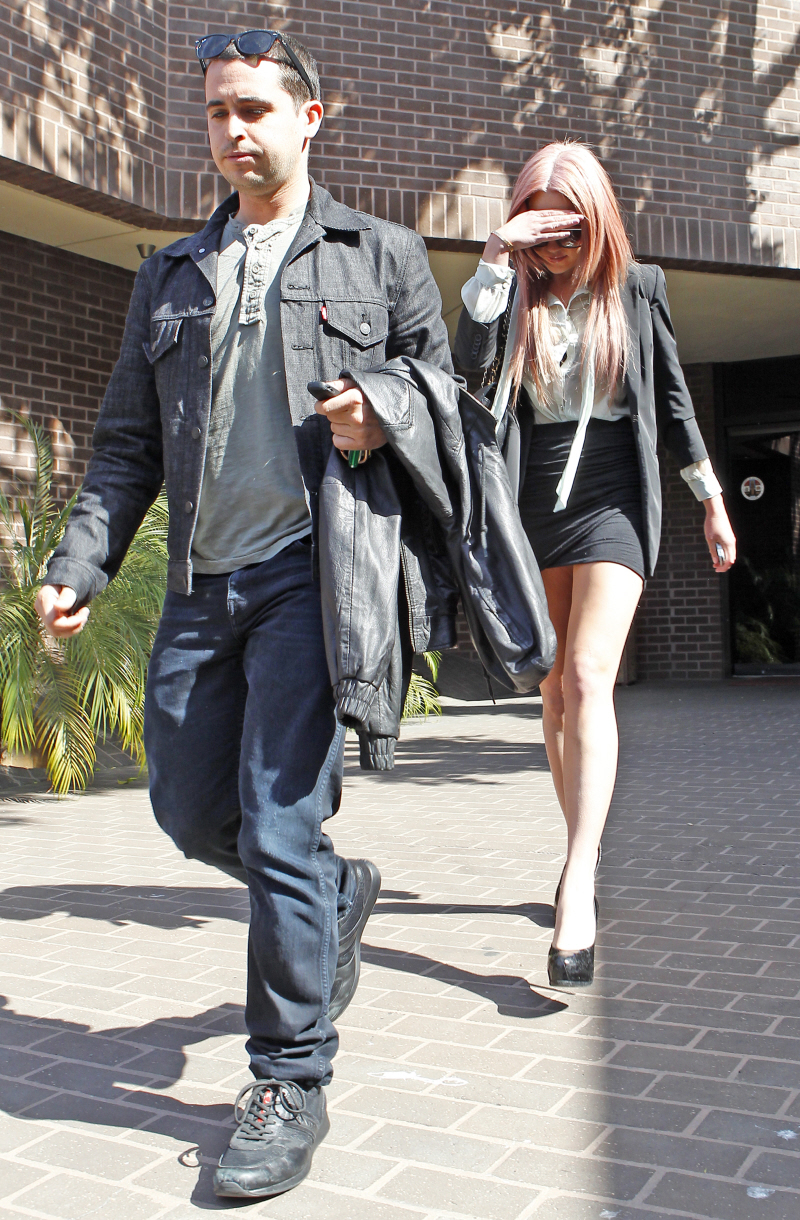 Photos courtesy of Fame/Flynet and Pacific Coast News.