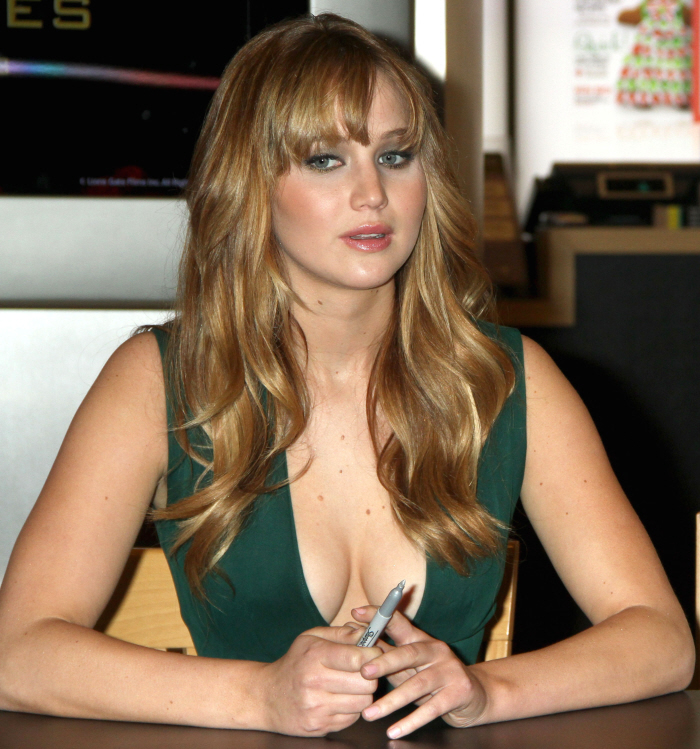 In Jennifer Lawrence's recent Rolling Stone cover interview, she was discussing her breakout performance in 2010's Winter's Bone. The role scored Jennifer a Best Actress Oscar nomination, and everything has been uphill in her career since then. During the interview, J-Law discussed a particular scene in the film in which she guts a squirrel. Quoth the J-Law, "I should say it wasn't real, for PETA. But screw PETA." Ooooh, girl. So of course, PETA is now calling attention to this quote (a quote that was so shocking and controversial, everyone ignored it until PETA brought it up) and calling out the J-Law:
PETA is ticked off at Katniss Everdeen.

In a recent interview with Rolling Stone, Hunger Games star Jennifer Lawrence opens up about her gross-out, squirrel-skinning scene from Winter's Bone, the gritty 2010 flick which earned her a Best Actress Oscar nomination. According to Lawrence, 21, that moment wasn't faked in the slightest.

"I should say it wasn't real, for PETA," Lawrence told the mag. "But screw PETA."

Needless to say, PETA didn't take too kindly to Lawrence's joking remark.

"She's young and the plight of animals somehow hasn't yet touched her heart. As Henry David Thoreau said, 'The squirrel you kill in jest, dies in earnest," the organization's president, Ingrid Newkirk, told Gothamist Tuesday morning. "When people kill animals, it is the animals who are 'screwed,' not PETA, and one day I hope she will try to make up for any pain she might cause any animal who did nothing but try to eke out a humble existence in nature."
[From Us Weekly]
Look, I like animals too, and I understand the whole "who am I to judge the soul of Mother Nature" and all of that. But we're still talking about squirrels, right? They are glorified rats, only dumber. These are the creatures who are too dumb to move out of the road when they see the car coming a mile away. J-Law knows what I'm talking about – she grew up on a Kentucky farm and she's comfortable with A) gun culture and B) the daily life-and-death decisions of farm life. I don't think she's some anti-animal-terrorist. I think she's just like, "F–k it, it's a SQUIRREL."
UPDATE: Okay, so apparently there are lots of squirrel-lovers out there. Here's the thing: I live out in the country, and I grew up around and in farm and hunting culture, just like Jennifer. I am not saying – and I don't think J-Law is saying – "Squirrels are dumb and no one cares, so kill them." It's just that I'm not personally going to get upset if I see or hear about a dead squirrel. I see dead squirrels by the side of the road every day. I also see dead groundhogs, deer and assorted woodland creatures by the side of the road often enough and I can't stop to mourn every one of them, you know? Oh, and as several people pointed out, the dead squirrels used in the film were bought off of a hunter who had already killed them. So yes, the film used actual dead squirrels but Jennifer didn't kill them and the squirrels were not killed expressly for the film.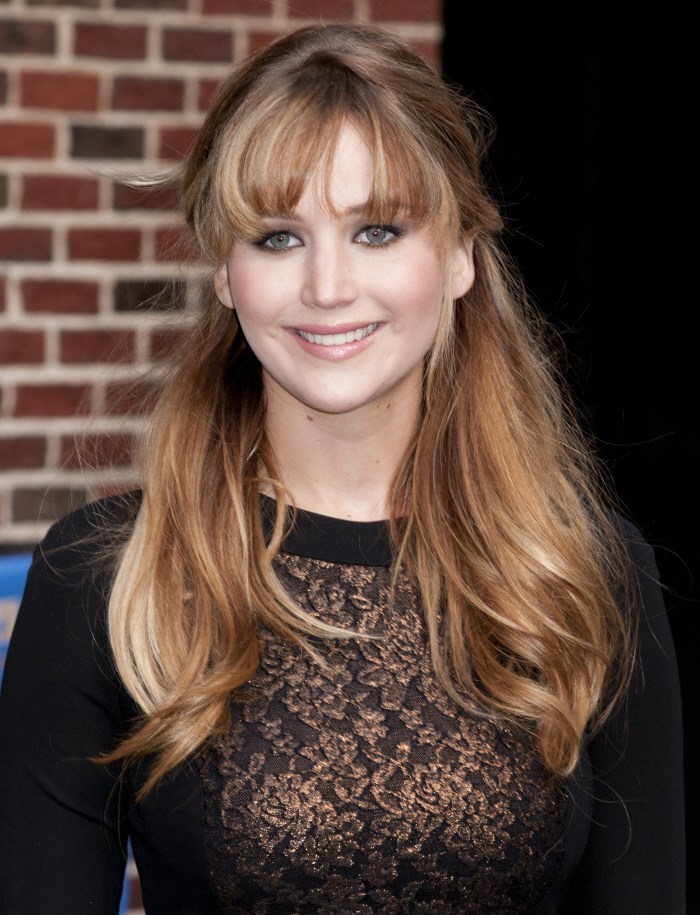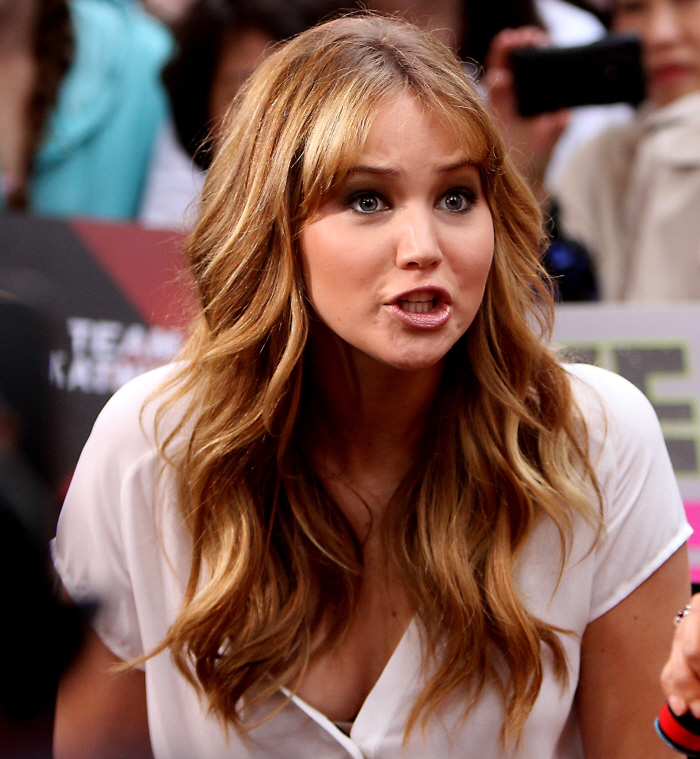 Photos courtesy of WENN.