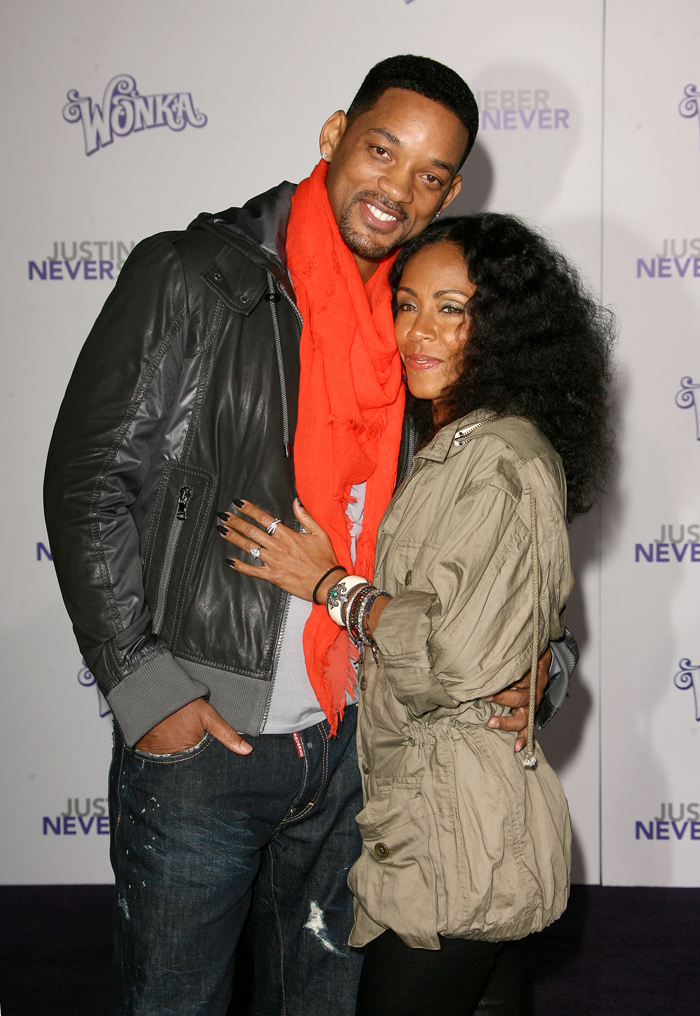 Last August, rumors began to swirl (thanks to an In Touch Story) about the impending demise of Jada Pinkett Smith and Will Smith's 13-year-marriage. Incidentally, this talk started almost immediately after they were snapped in the above photo at the Los Angeles premiere of Justin Bieber: Never Say Never. Coincidence? I think not. Of course, it's not all Bieber's fault or even close. At first, the talk was that Jada may have been cheating with Marc Anthony on the set of "HawthoRNe", and Will was allegedly spotted partying with a hot blonde in Miami. We also heard from Star that Will and Jada were tired of faking it, living in separate homes, and that Jada had met with a divorce lawyer. Is any of it true? Who really knows, but Jada is officially denying that any of it is an issue at all: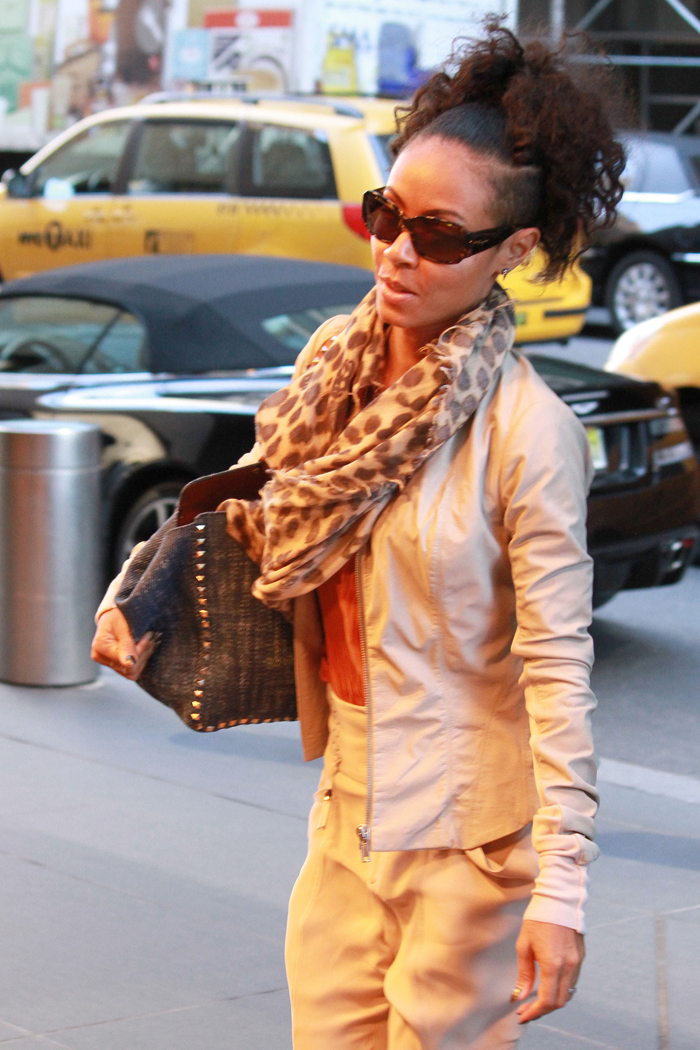 Why us? That's what Jada Pinkett Smith has been wondering, after she and husband Will Smith became the latest star couple to be the subject to rumors of marital strife.

Asked why the speculation won't go away, she tells French magazine Gala: "I have no idea! Every year, one celebrity couple is under the microscope. This year, unluckily, it's us! I almost want to say that we should have been expecting it."

She adds: "Will and I know the truth. We're waiting peacefully for the storm to blow over."

Jada, 40, acknowledges that she and Will, 43, spend lots of time apart. But it's always been that way, she adds.

"These rumors are completely untrue," she says. "I travel a lot because of my work, just like Will does. … But our lifestyle hasn't changed. Before we had the kids, we were already far away from each other quite often because of separate projects."

Asked about the rumor that they no longer live under the same roof, she replies: "That's ridiculous. We've always lived together."

Things aren't about to slow down, either. Will is currently filming the M. Night Shyamalan movie After Earth with Jaden, 13. And this summer, Jada will be hitting the road with Willow, 11, who is going on tour as a singer.

"As a mom, I'm very proud to see them pursuing the things they love," says Jada. "We leave them enough space to express themselves and make their dreams come true. We leave them free to make their own choices. We try not live through them."
[From People]
By now, I think we've all heard enough "everything is fine" sort of statements from celebrity couples to not take Jada's denial at face value, but it's also difficult to expend any energy seriously wondering whether or not Will and Jada are on the verge of split. Of course, I don't think they'll be together forever, but will it happen in the next year? Probably not. I think they both lead very separate and busy professional lives, but maybe they make it work somehow. At the very least, I can appreciate that they're weathering these rumors without calling the paps for "happy family" photo op … in manner of Gwen Stefani and Gavin Rossdale. Just saying.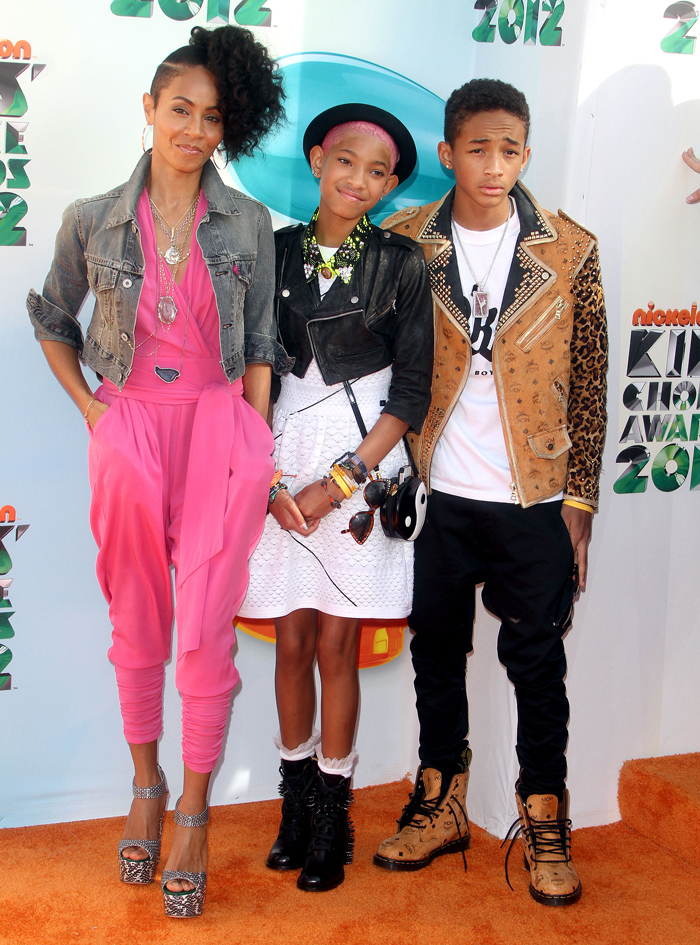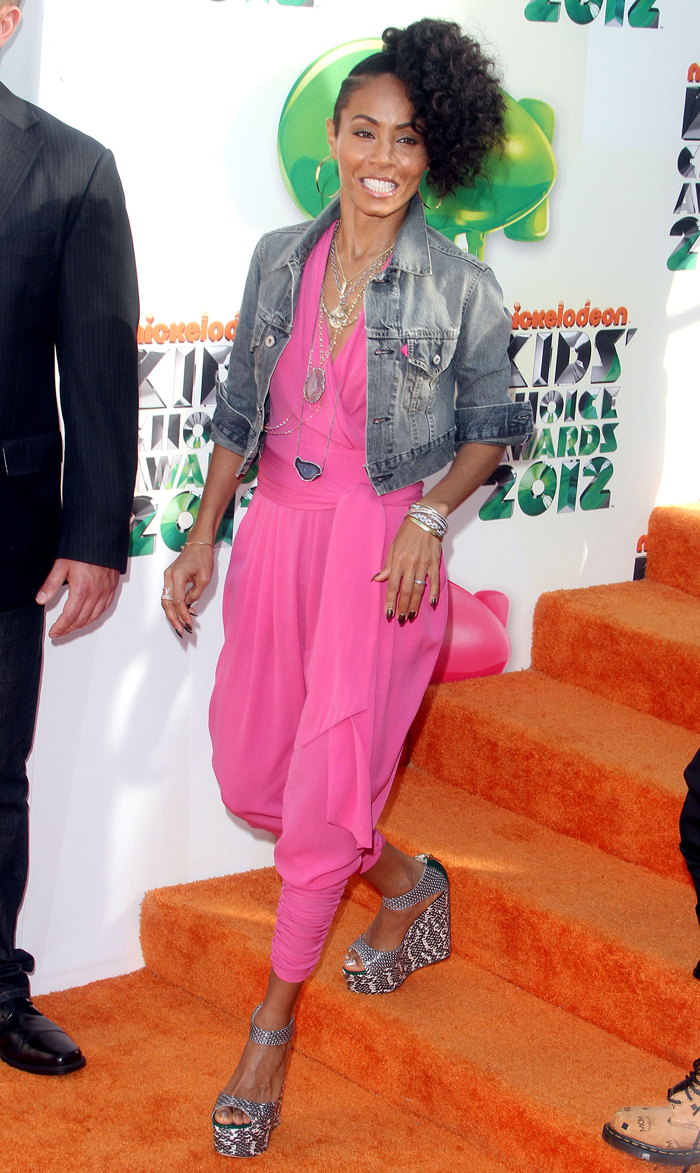 Photos courtesy of Fame/Flynet