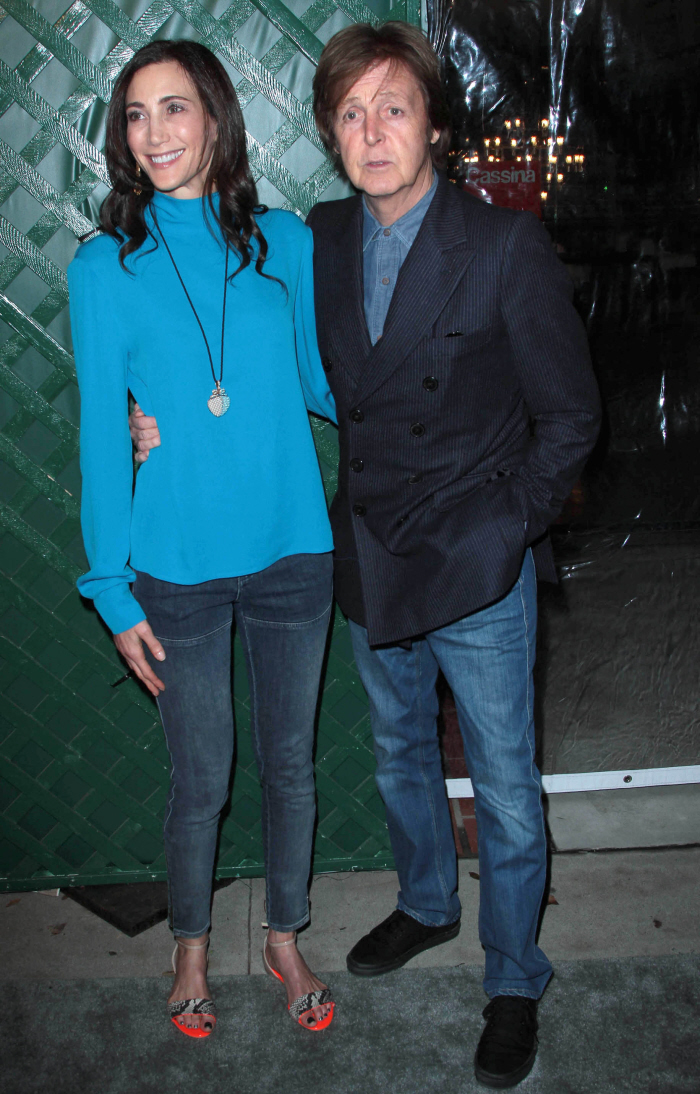 Paul McCartney held a private party on Friday night to celebrate the premiere of his newest music video, "My Valentine". This party was one of the biggest celebrity events in LA since the Oscars. Which is weird, right? I mean, I'm all for showing Paul McCartney some love, but it was just a party for a music video – why so many A-listers? McCartney came to the event with his wife Nancy, and the newleyweds looked totally adorable. I think they're a very good match, don't you? I had my doubts about them at first, but now I really like them together.
Onto the guests… let me just say, this was not an overwhelmingly well-dressed group of people. You know why? Because most of the ladies were wearing Stella McCartney. Yeah… she sucks. Hard. First up, Kristen Stewart in a Stella McCartney skirt and blazer. The whole outfit looks like a school uniform, she needs to brush her hair, and I LOATHE those shoes with this outfit. I know K-Stew is all about "comfort" with her shoes, and while I respect that (because I share the sentiment) and I don't care that she's not wearing heels… I still don't see how these sockless shoes are comfortable. They look ugly, and they look like they're pinching her feet. One nice thing: I like her makeup.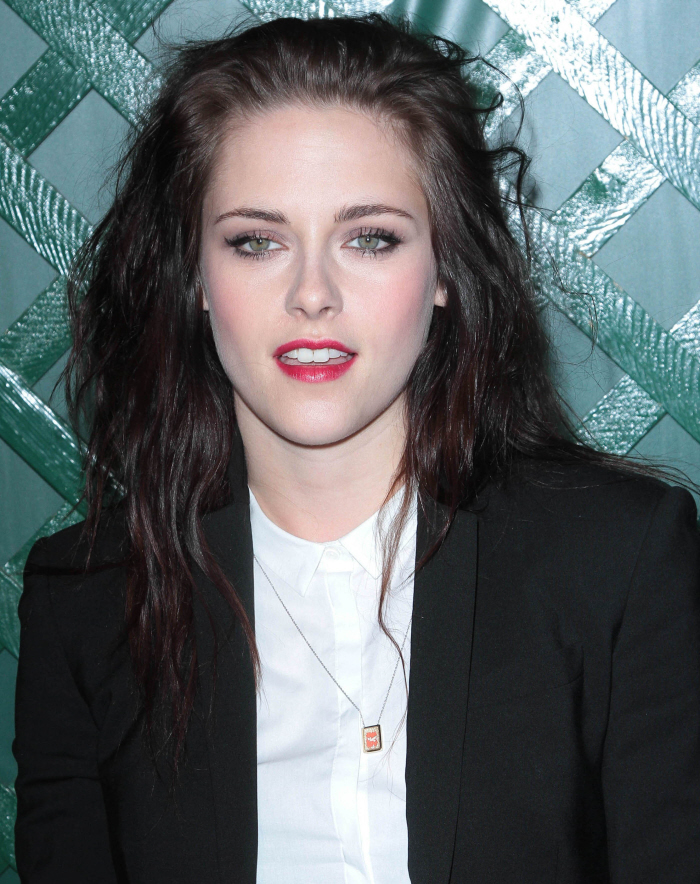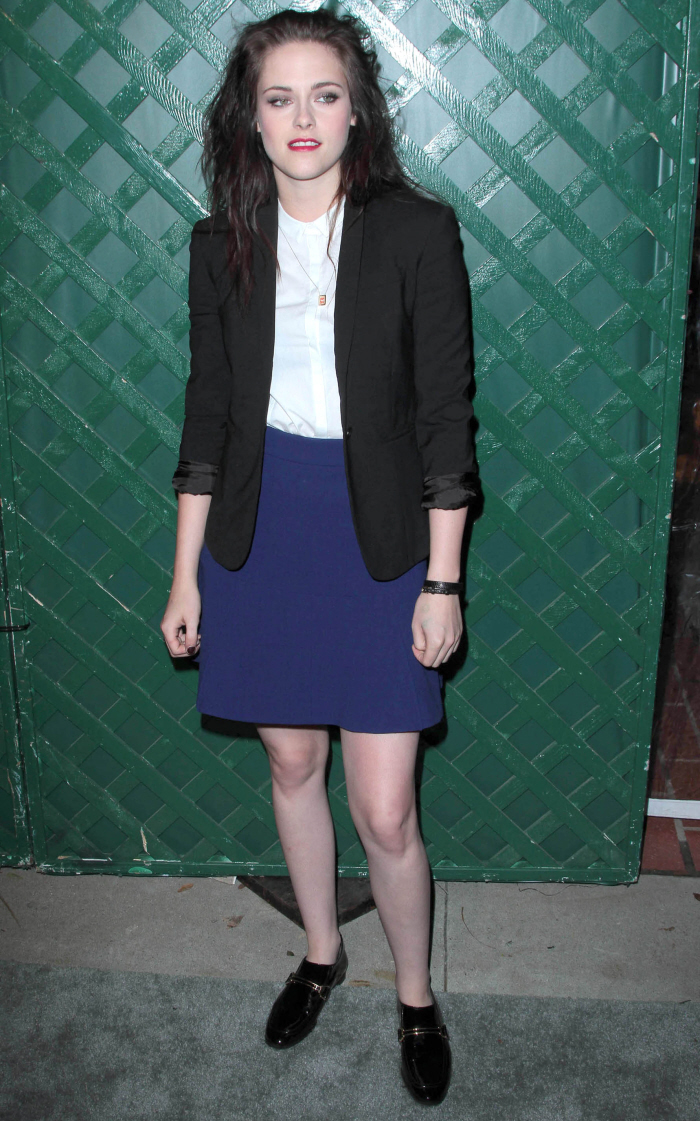 Zooey Deschanel in Stella. This dress is awful, and it looks terrible on Zooey.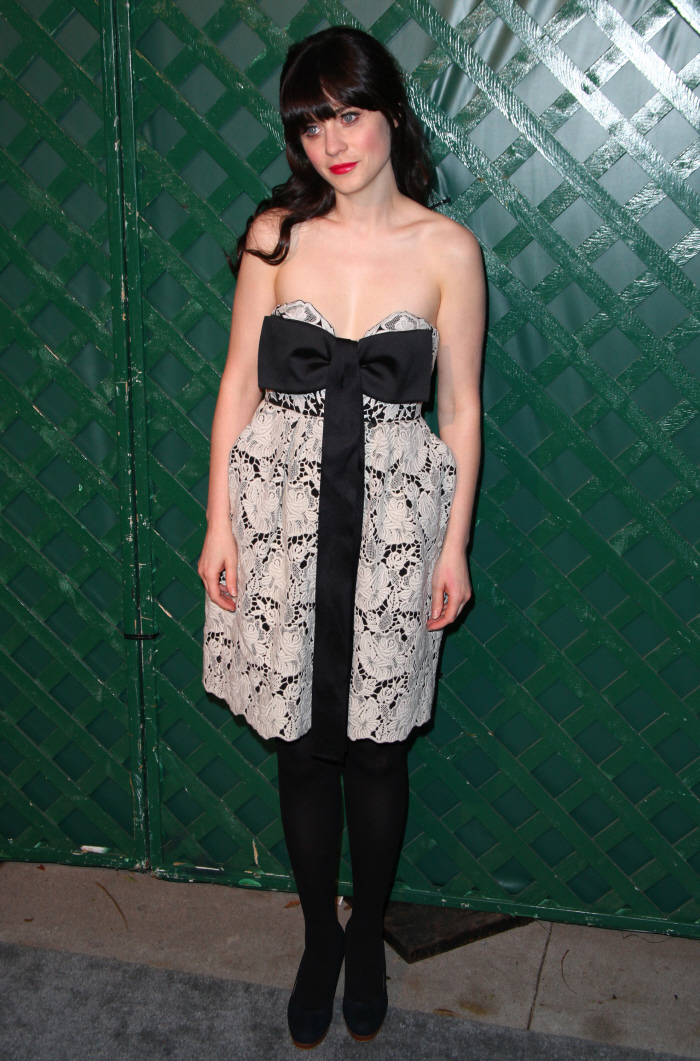 Ginnifer Goodwin and her new boyfriend Josh Dallas. I'm still not crazy about this haircut on her, especially with this style. It feels like a whole look that Michelle Williams would wear and has worn.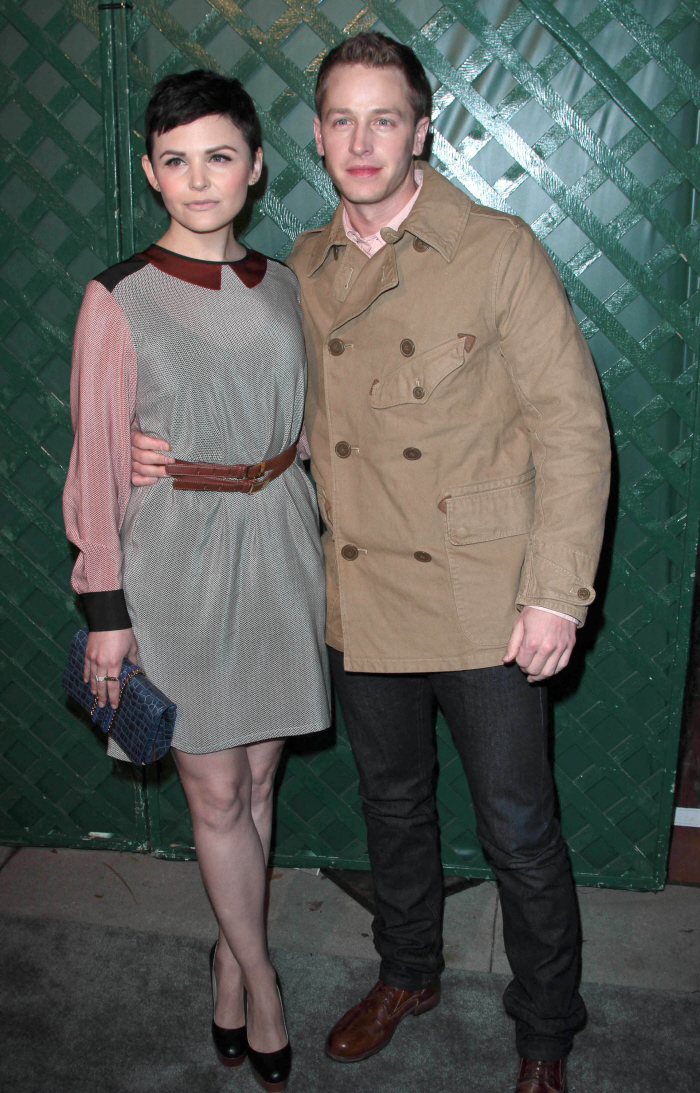 Reese Witherspoon, pregnant in Stella. One of the least offensive dresses, in my opinion. Reese is getting big!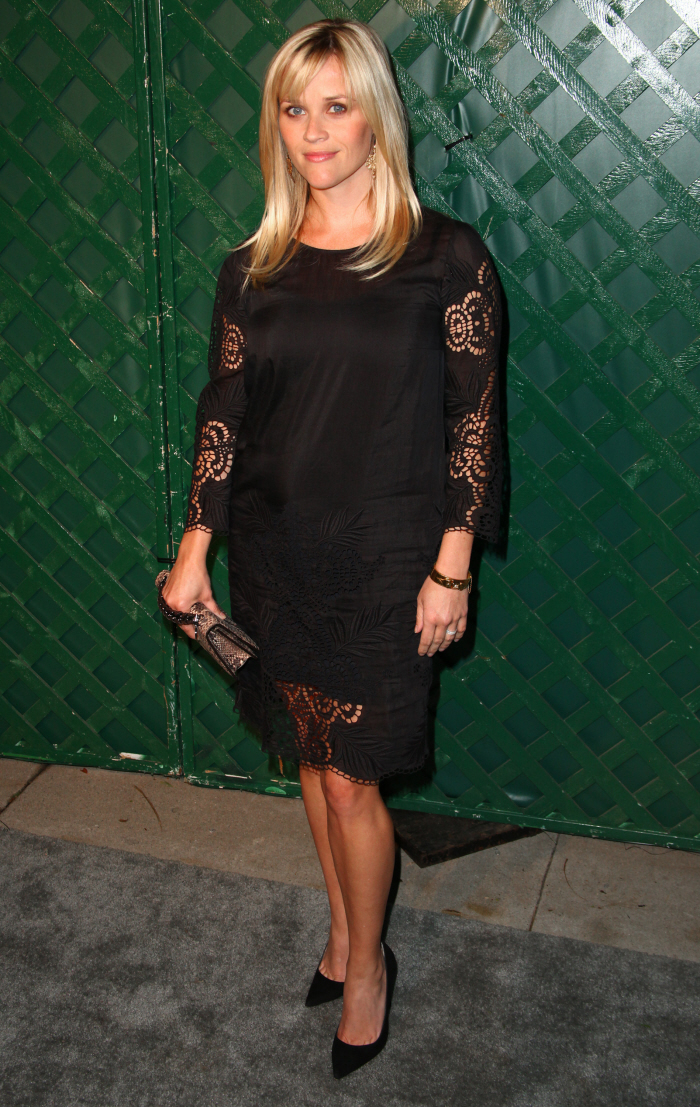 Gwyneth Paltrow! This marks the second event in a month where Gwyneth and Kristen Stewart appeared together. Are they new BFFs? Will a future Goop newsletter feature something about eye-rolling and lip-biting? Gwyneth's outfit doesn't bother me too much. I hate the boots, especially paired with the cropped skinny jeans, but Goop comes close to pulling it off.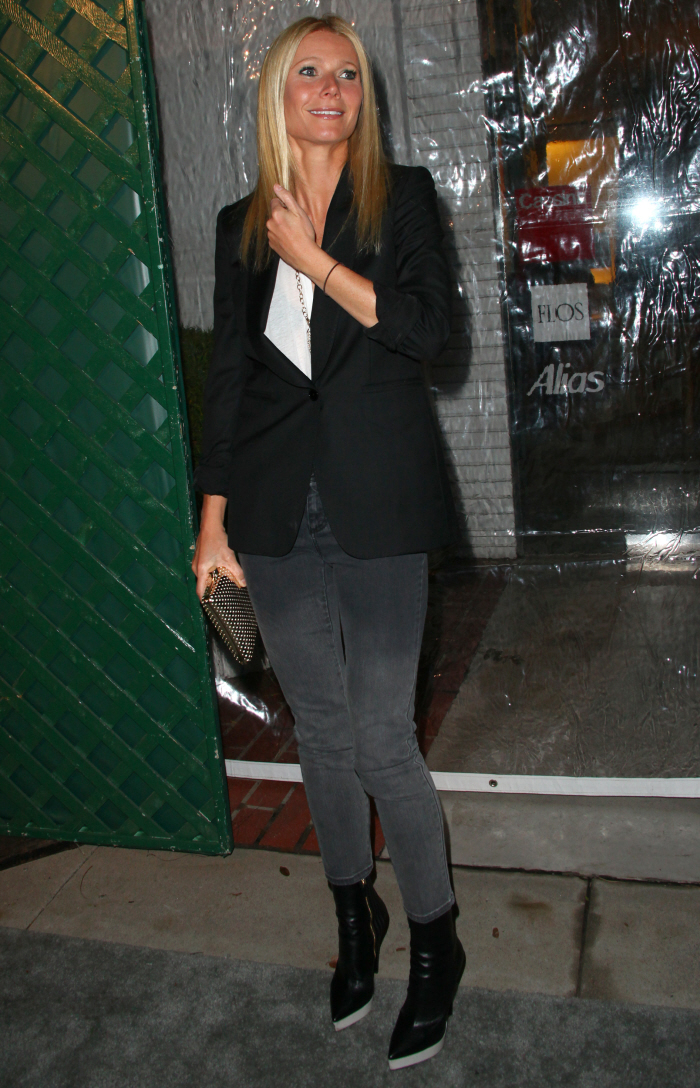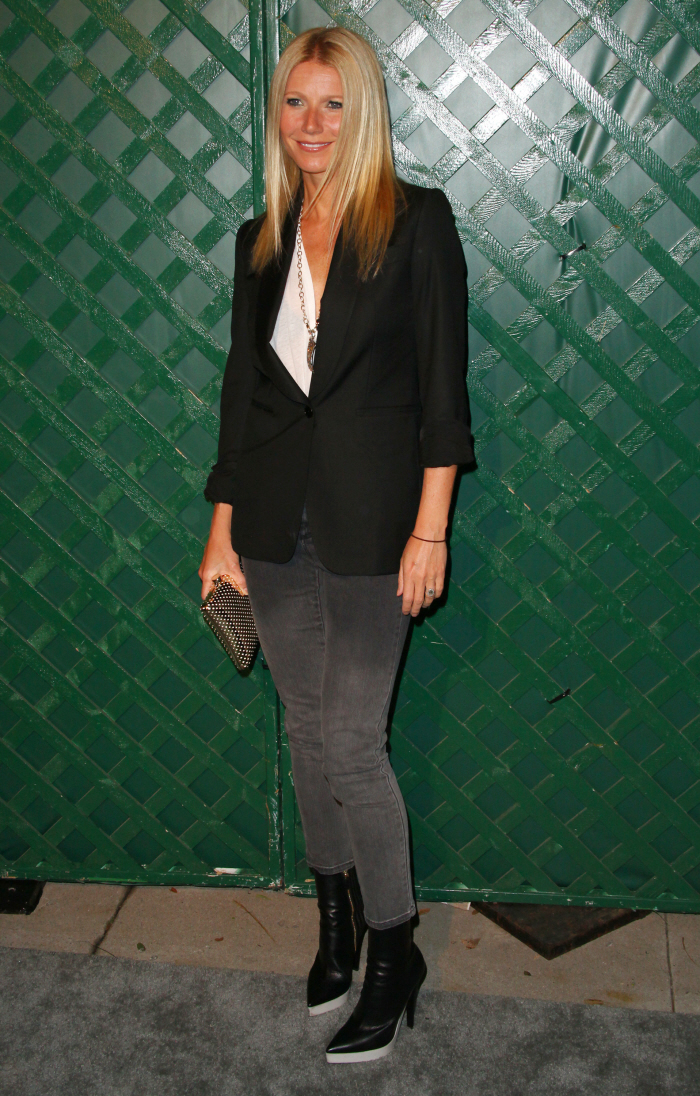 And finally, Rumer Willis in that same Stella dress that every single Hollywood woman has worn. DEAR GOD WHY?!?! It's a hideous dress. And it was over the second LeAnn Rimes wore it, if not before. Rumor should have rethought this junk.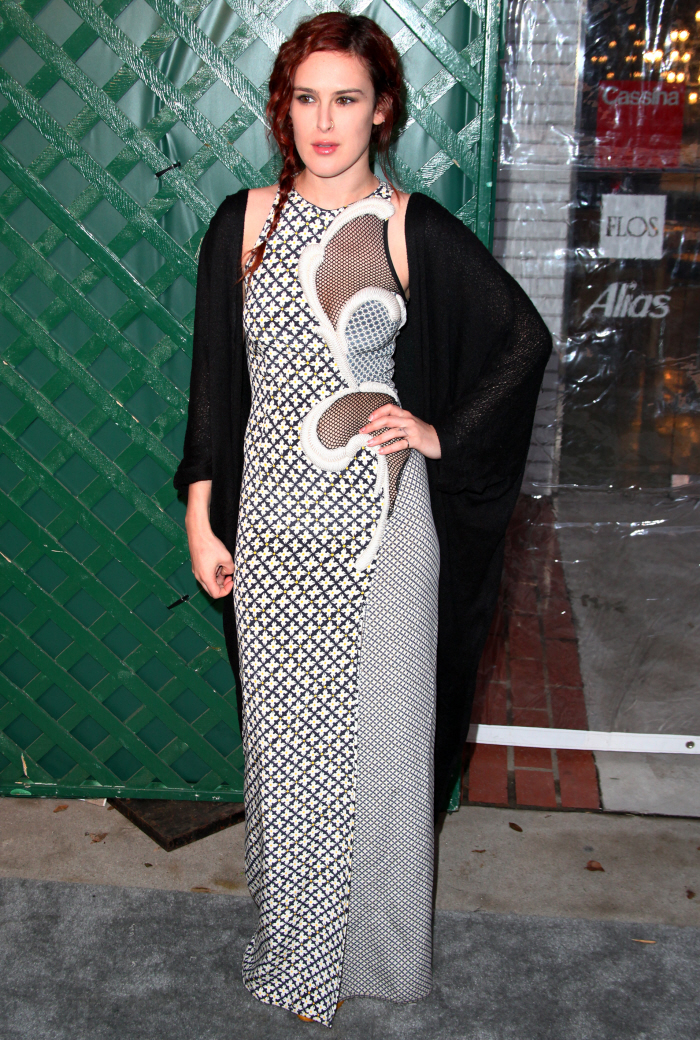 Photos courtesy of WENN.