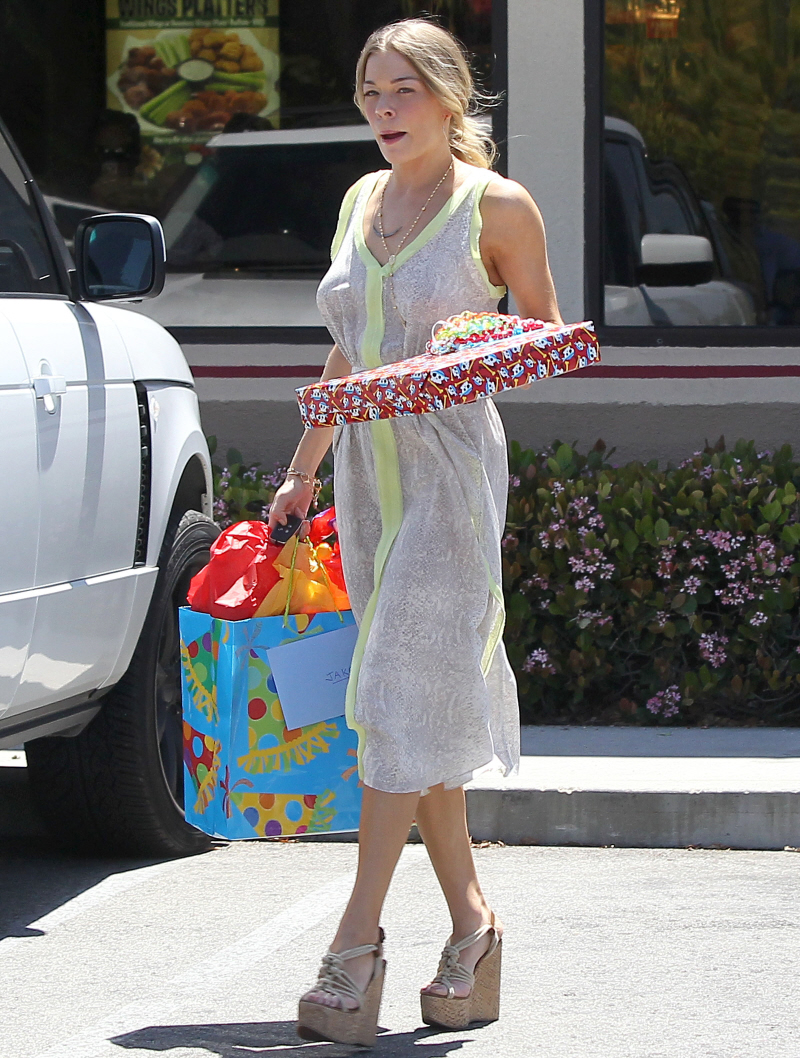 These are photos of LeAnn Rimes celebrating her boy's birthday party at Chuck E. Cheese. What's that, you say? LeAnn Rimes is Jake and Mason's step-mother and Jake's actual, biological mother was at the party too? That shocks me. Because the way LeAnn Rimes was photographed at this event, you'd think that it was HER event, and all about her and no one else. Yes, so Jake celebrated his birthday and LeAnn called the paps and they got lots of photos of LeAnn posing in her see-through dress (with no bra? Right?) and flipping her hair and squatting down with one of Eddie's sons and carrying presents and all of it. And then there were a couple of photos of Brandi Glanville leaving the birthday party alone. Remember what Brandi is wearing – LeAnn will be wearing it in a week.
I checked LeAnn's Twitter to see if she had gone overboard with the birthday tweets for "her boy". I was a little disappointed – she tweeted some photos of the birthday cake and stuff, but it wasn't wall-to-wall coverage. LeAnn did write, "He's gonna be so spoiled. So many gifts from two households, grandparents, friends….omg….and we're gonna have to put them all together!!!

". The Mail points out that a big group did arrive – it wasn't just Brandi, Eddie and LeAnn.
Also – next week is LeAnn and Eddie's one-year wedding anniversary. For real! It's felt like so much longer, hasn't it? LeAnn was tweeting about that too, writing: "I cannot believe a week from today Eddie and I will celebrate our one year anniversary. Big plans, full two week long celebration. Go big or go home is my way of thinking

and we have so much to be thankful for. It's nice to reflect on the joy and the obstacles you've overcome together, especially in your first year of marriage. We're solid and passing with flying colors thus far


I'm excited….if you can't tell!" Oh… so that's why it feels like LeAnn has been more in-your-face then she usually is. She's preparing for a media blitz to celebrate her anniversary. It should be epic.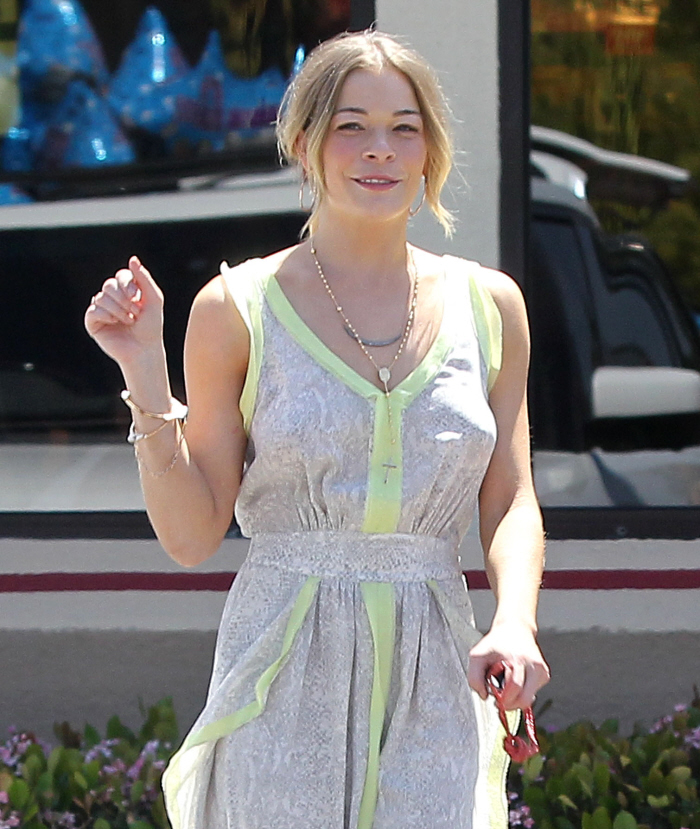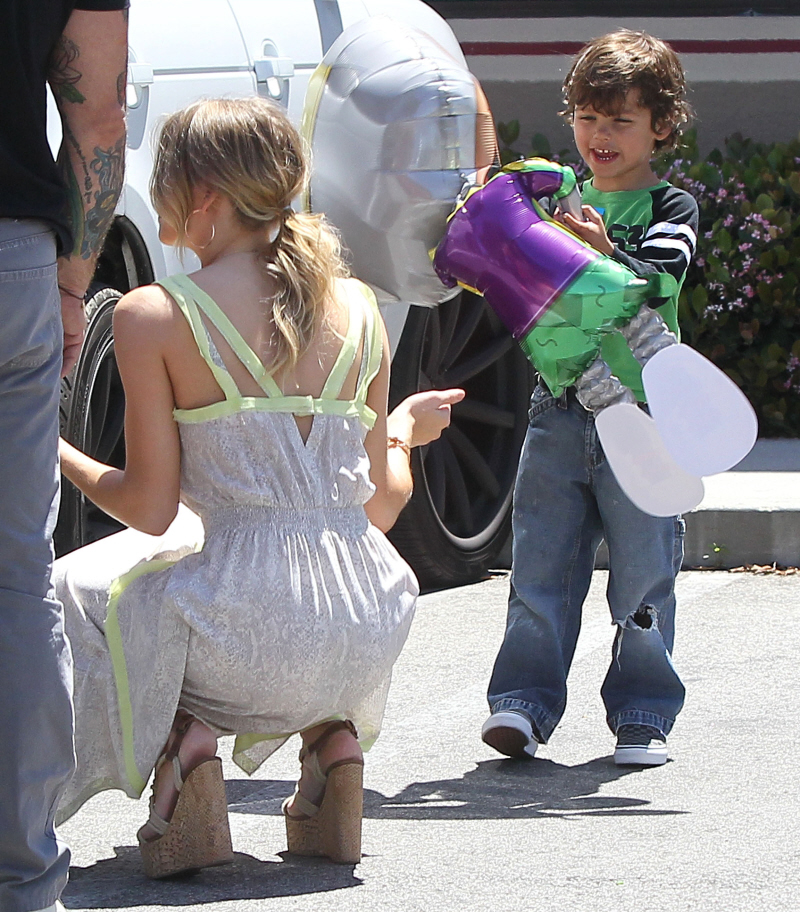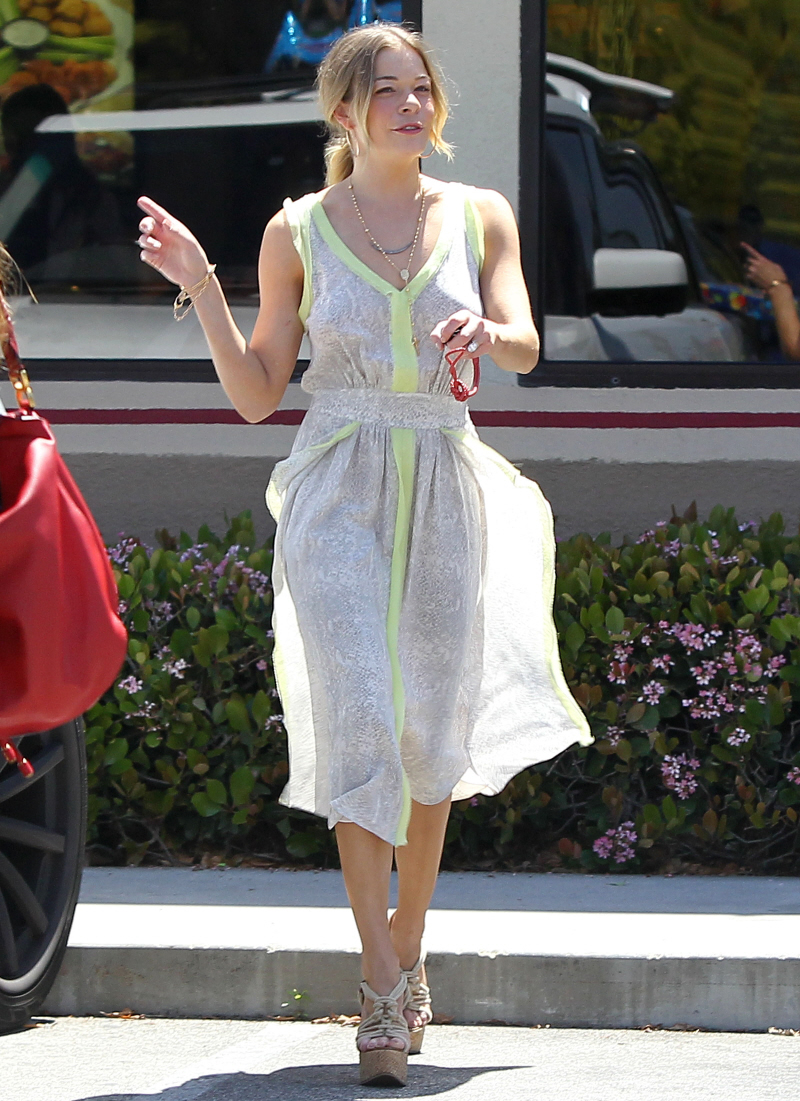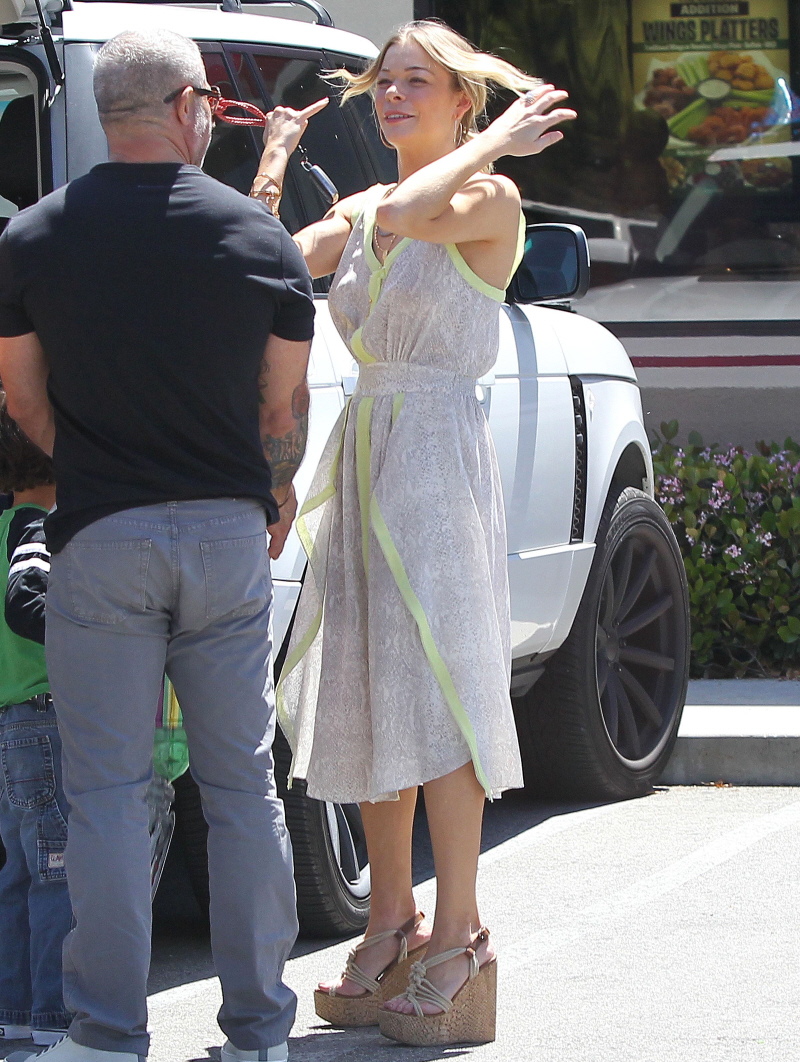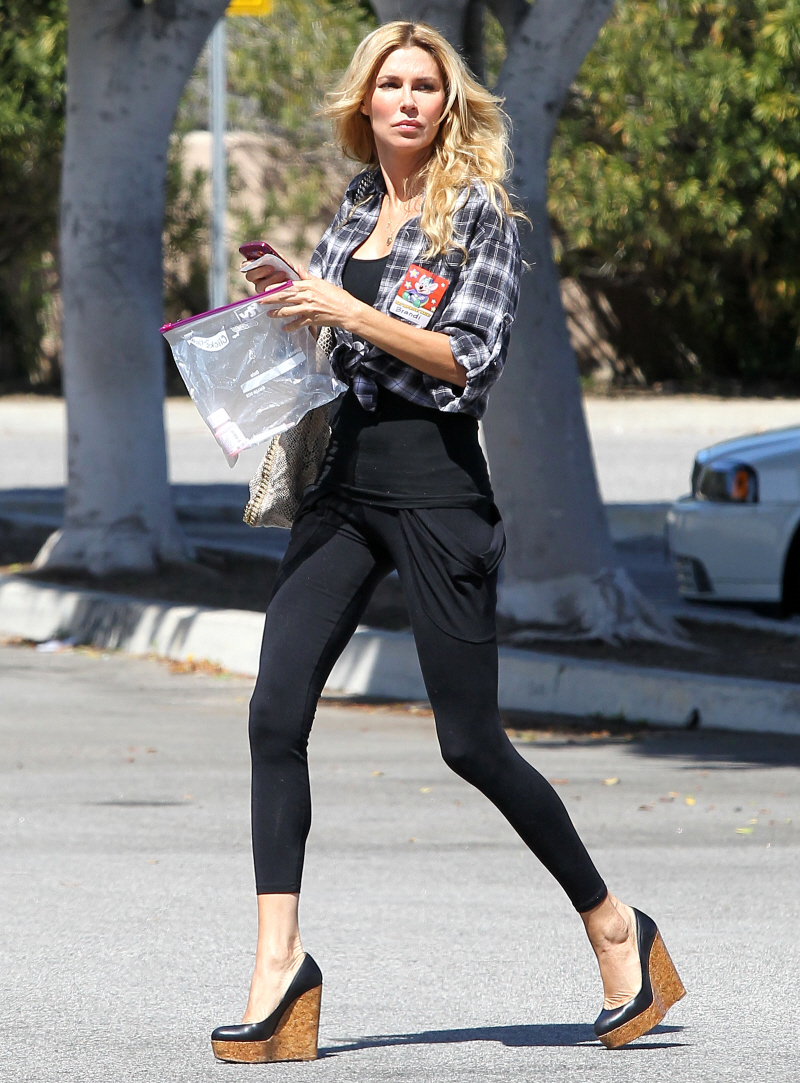 Photos courtesy of Fame/Flynet.