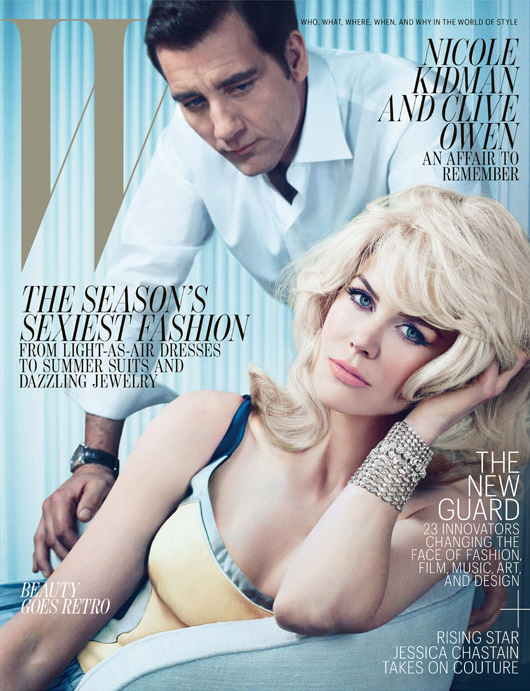 Nicole Kidman and Clive Owen star in HBO's Hemingway & Gellhorn, the true story of Ernest Hemingway and Martha Gellhorn's stormy, balls-out marriage (and divorce). I previewed the TV movie here, when the trailer came out. It looks… awful. Clive as Hemingway is an interesting choice, I guess, but quite honestly, I can't see past Nicole's crazy lips or her 44-year-old school-girl routine. To promote the film, Clive joined Nicole for the May cover of W Magazine. Nicole has long collaborated with W for interesting pictorials – in one of my favorites, circa 2007, she and Daniel Craig looked like they could eat each other up. That was a hot photo shoot. This one… is not. Clive looks kind of constipated and Nicole just looks… dear God. That blonde wig. Why do I feel like she went blonde specifically because she knew she was in talks to play Grace Kelly? Anyway, you can read Clive and Nicole's full interviews here, and here are some highlights:
Clive on falling in love with his wife, Sarah-Jane Fenton, while playing Romeo to her Juliet: "After drama school I did a seven-month tour of Europe performing in Romeo and Juliet. I played Romeo. I was at the first rehearsal, thinking, I wonder what Juliet is going to be like, and she came in. She had a corduroy jacket on and was carrying a pile of secondhand books, and her glasses were falling off. I kind of fell in love at that moment… When we did the big balcony scene, I always thought we had this amazing connection. Much later, she admitted to me she couldn't even see me because she's so shortsighted, and she didn't wear her glasses onstage [laughs]. At the time, I didn't think it would be a great idea if Romeo and Juliet got together, so we didn't do anything about our relationship until halfway through the run. We finally got together in Belfast, and now we have two daughters."

Clive on sex scenes versus death scenes: "It's much harder to do a death scene. You've got to do it convincingly, and it's a huge thing to die [laughs]. Sex scenes are only hard if there's no narrative conveyed through the sex scene. In the Hemingway film, the sex scenes have a story going through them. It's part of who these people are and what they are."

Clive on Hemingway: "As a writer, he doesn't have the same impact in England as he does in America. I spent five, six months doing research. I went to his house outside Havana, Cuba. The incredible thing about the house, which his wife donated to the Cuban government, is that the moment he died, they locked the place down. They don't usually let people inside, but they set it up for me. I got in Hemingway's home, and everything is still there. His clothes are in the closet. His books. His typewriters. His coats are still hanging in the closet just as he left them…. I tried on his boots. I don't think I've ever done anywhere near as much research for any part. It was hugely enjoyable to walk around hearing Hemingway's voice in my head."

Nicole Kidman on Martha Gellhorn: "I knew nothing about Martha, but I've always been drawn to unique women who are willing to take on the world. The exciting thing about this film is that you see her discovering her nature. At the beginning, she's a lot of talk. She knows that she's either got to get her hands dirty and become what she pretends to be or she's a fraud. In the end, Gellhorn out-Hemingways Hemingway."

Nicole's first movie memory: "The Wizard of Oz. The Wicked Witch of the West had the biggest impact on me. When the striped stockings disappeared under the house, I wanted to become an actor. No, [I didn't want to play Dorothy.] I was always interested in the character roles. I thought the witch was much more fascinating than Dorothy."

Nicole on her mom: "She always believed in me, but she's tough on me too. She's lived a life where she made a lot of compromises. She would have loved to be a doctor, but she didn't come from the generation of women where she could go and be a doctor. She became a nurse instead. Not that there's anything wrong with being a nurse, but she wanted to be a doctor. Until I won the Academy Award [for The Hours], I was kind of pursuing things to please her. I've really tried to sever that… She likes The Hours. And Moulin Rouge. She didn't like Fur, but she said she's going to rewatch it."

Nicole on nudity: "I don't mind being naked. Maybe as I get older, and now after having had a baby, it might be different, but I enjoy not letting my issues get in the way of a performance. Once I start putting all my little insecurities in my mind, I'm not actually acting. Then it's about me—and it should never be about me. It should be about the character."
[From W Magazine]
Meh. Clive always tells that story about meeting his wife. Almost like he's reminding all of us that YES he's married and that he and his lady met under wonderful circumstances – Romeo and Juliet, night after night on stage. As for the HBO film… look, I would love for it to a raging success. Clive needs some success, because he's barely been working lately. But this film just looks like such a mess.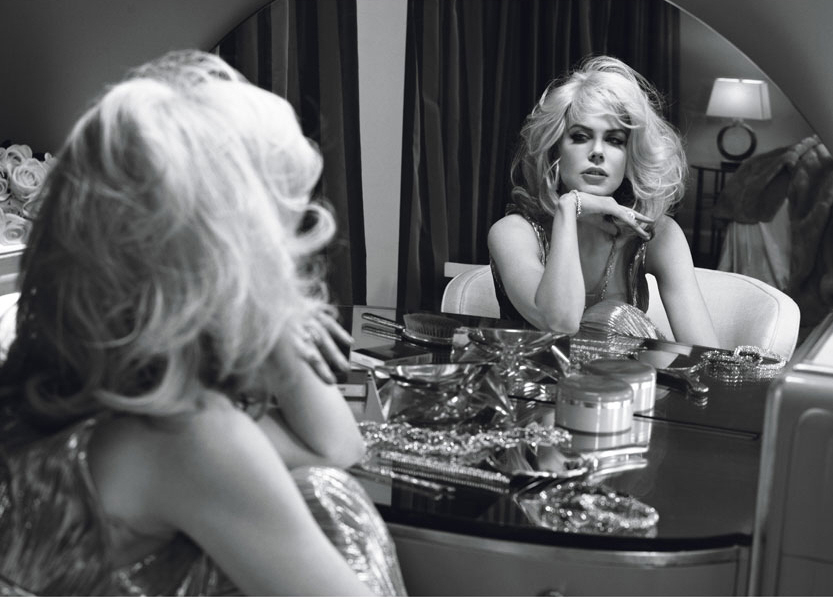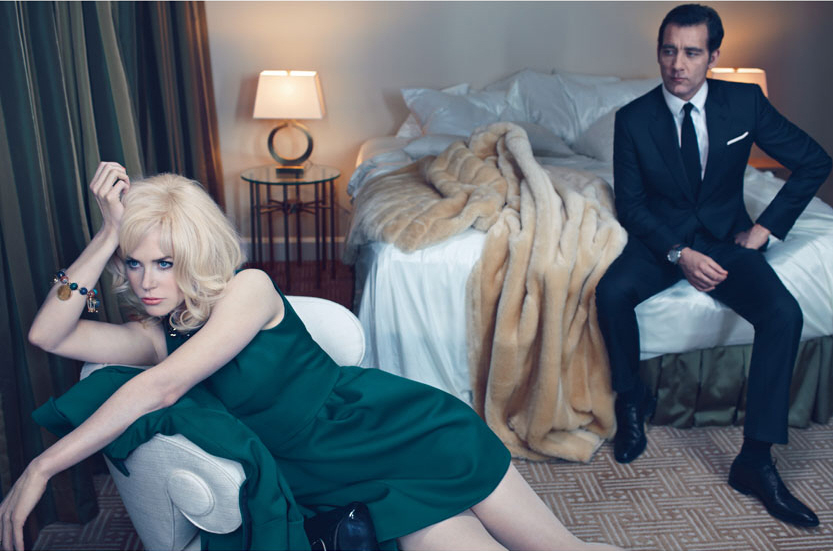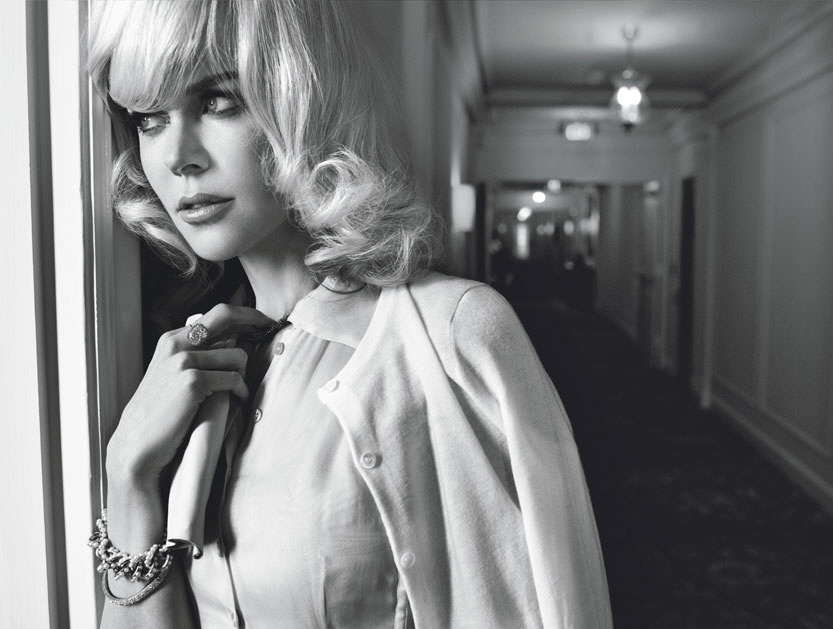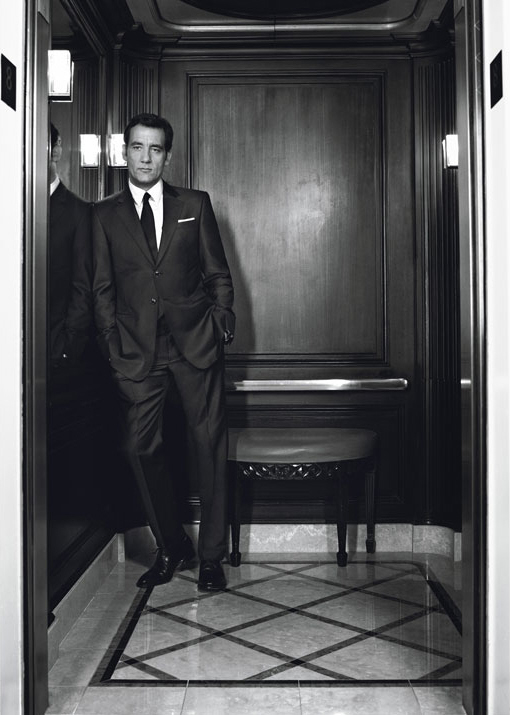 Photos courtesy of W Magazine.