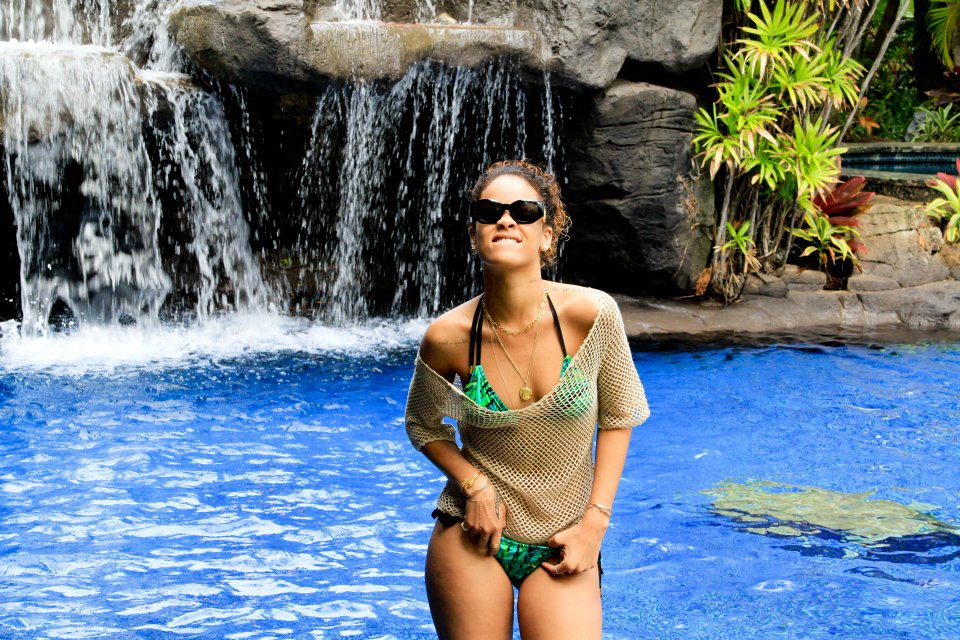 Remember Rihanna's fantastic, blunt-filled vacation from this past winter? Well now you can relive it in all its boob-soaked glory because Rihanna (more like one of her assistants) has uploaded 169 photos from this Hawaiian trip to the singer's Facebook account. I've chosen a few of the more joyous (and in some people's eyes, probably slightly obnoxious) photos to share in this post. Yes this is definitely that same vacation from a few months ago because it was before Rihanna started messing with her hair again, and I love how her hair looks in these photos. Let's start off with RiRi going "topless" while frolicking near a waterfall.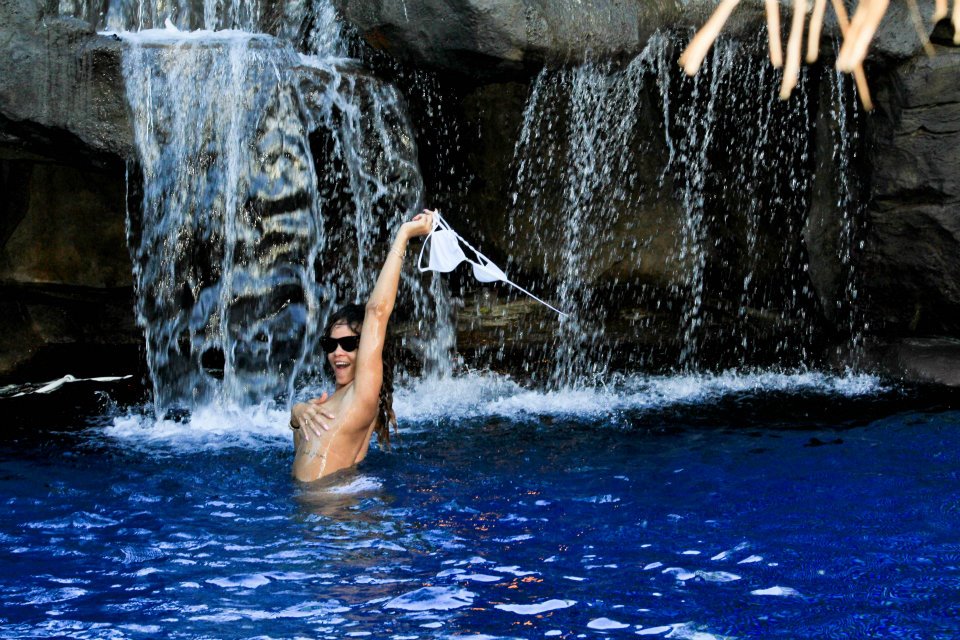 Of course, Rihanna also cops a feel on herself as well because she's classy like that.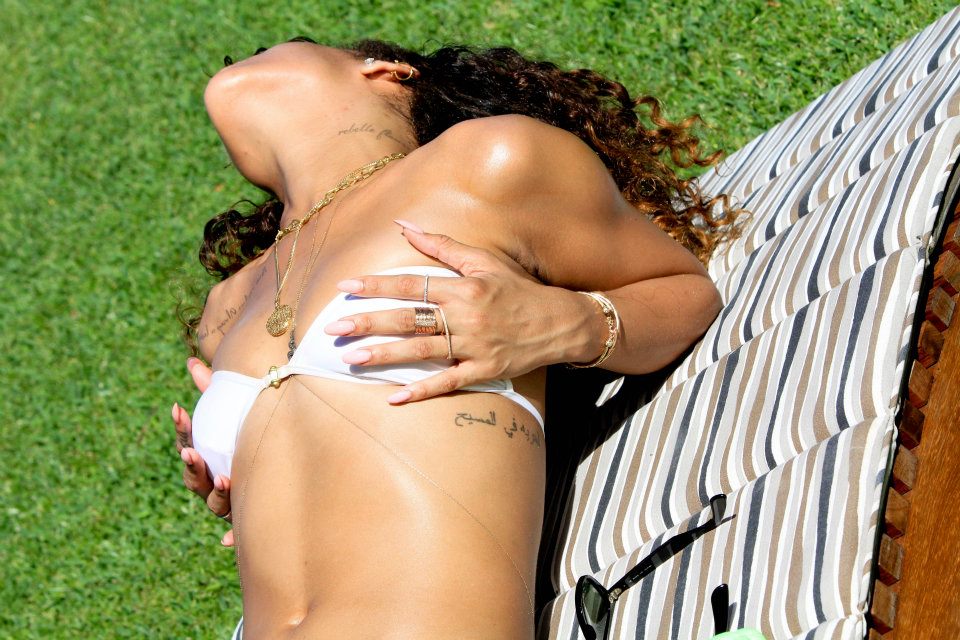 Now before we get any further, can I just admit to being genuinely mesmerized by RiRi's back end? Most of us would kill for an ass like that. She's always had a nice one too — even when Rihanna was heavier during her trip to Barbados last summer, her butt was still flawless and without cellulite. Here it looks absolutely amazing.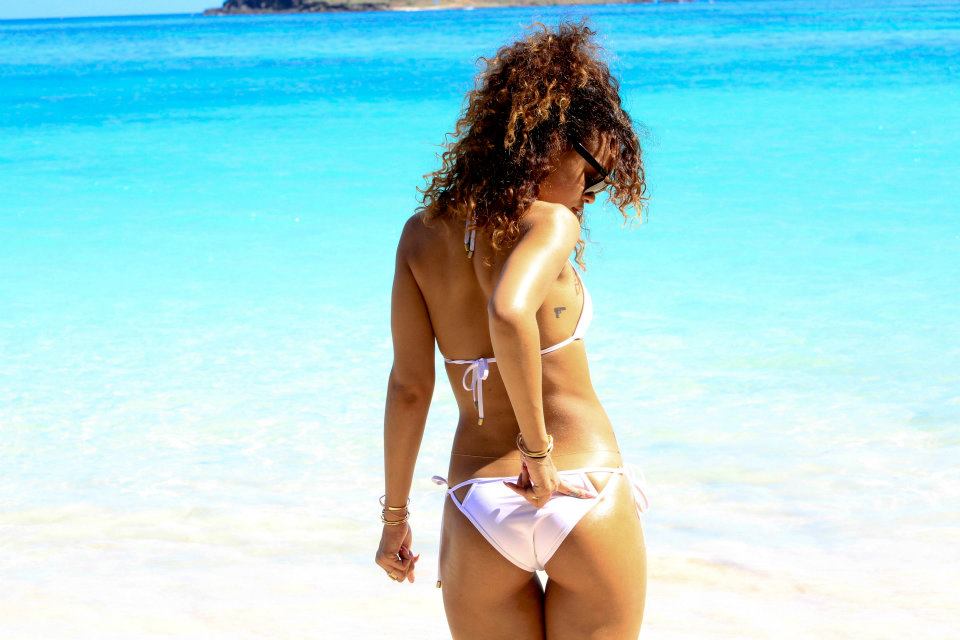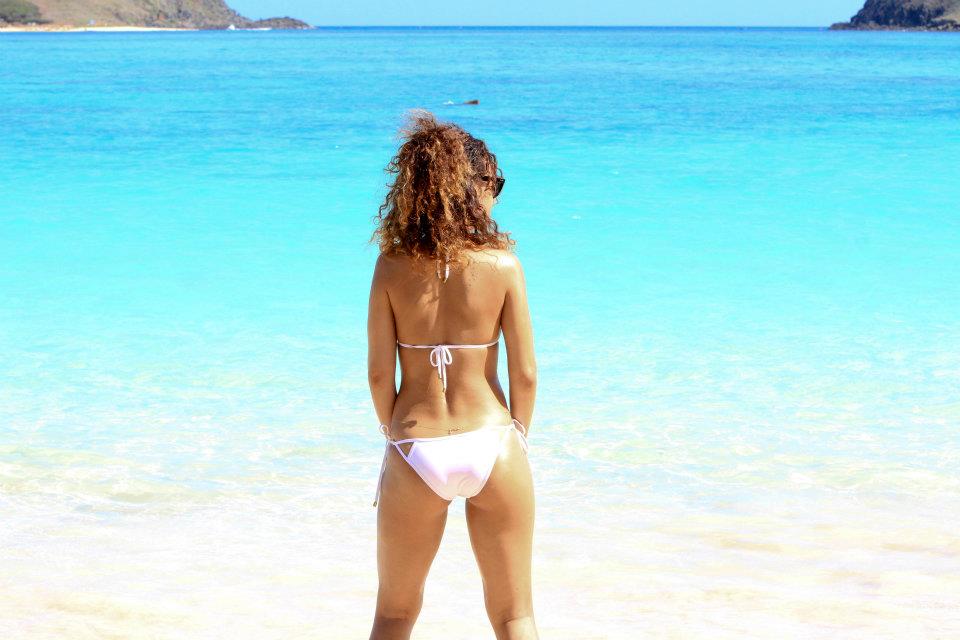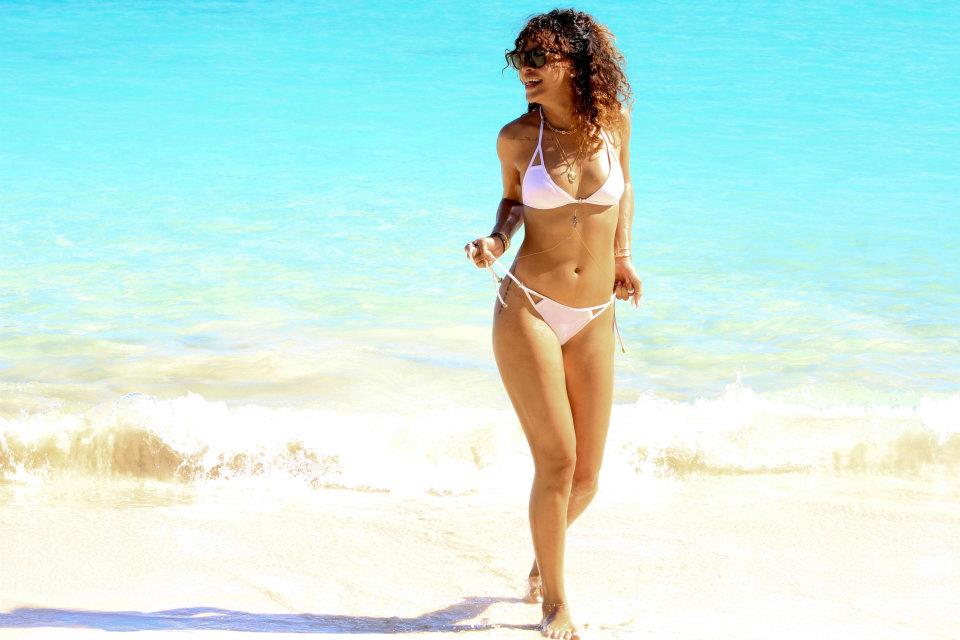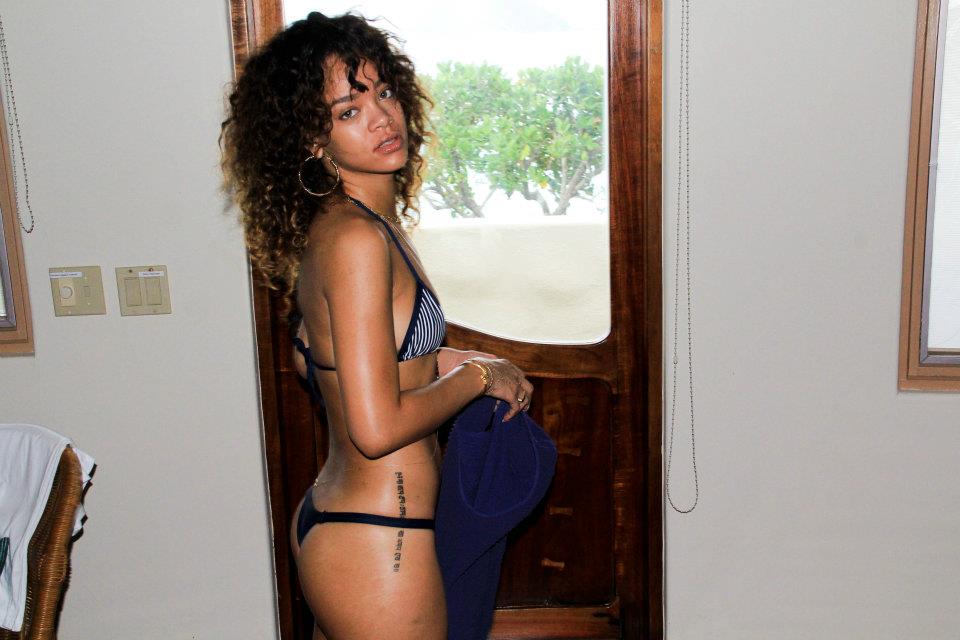 Rihanna also went swimming with the sharks too! Lucky bitch.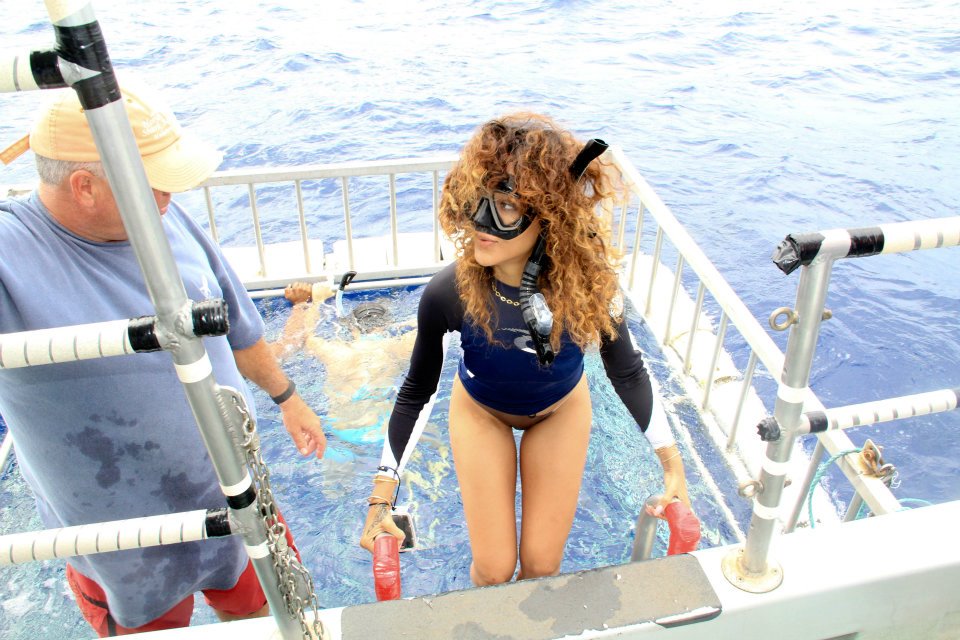 Of course, there are also the obligatory photos of Rihanna waving a few bottles and a drink around as well. This looked like one hell of an enjoyable vacation, and I don't even enjoy Hawaii. It's too damn humid there, and showering more than twice per day is just not my idea of relaxation. But this vacation seems like a ton of fun.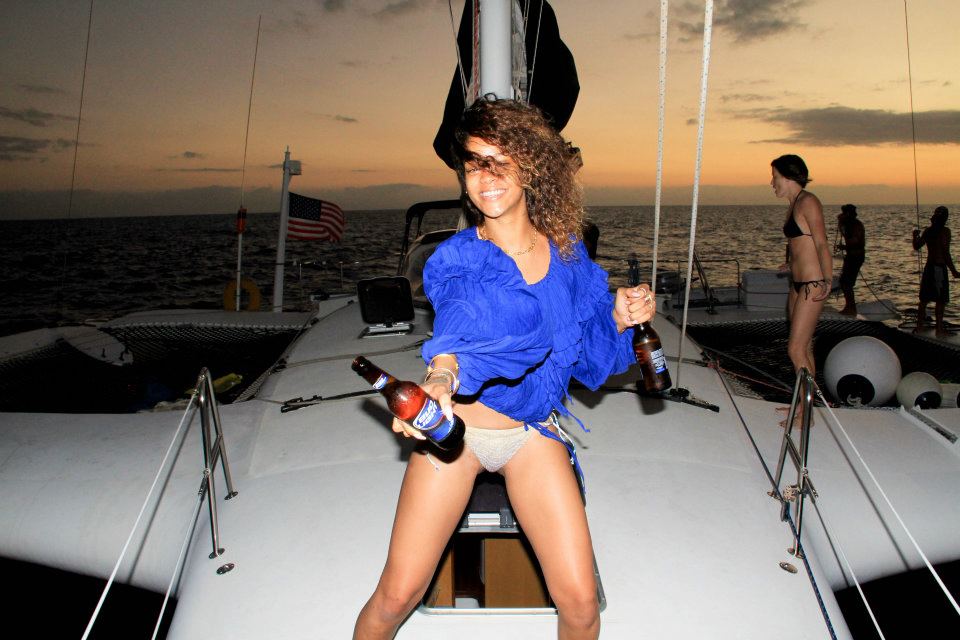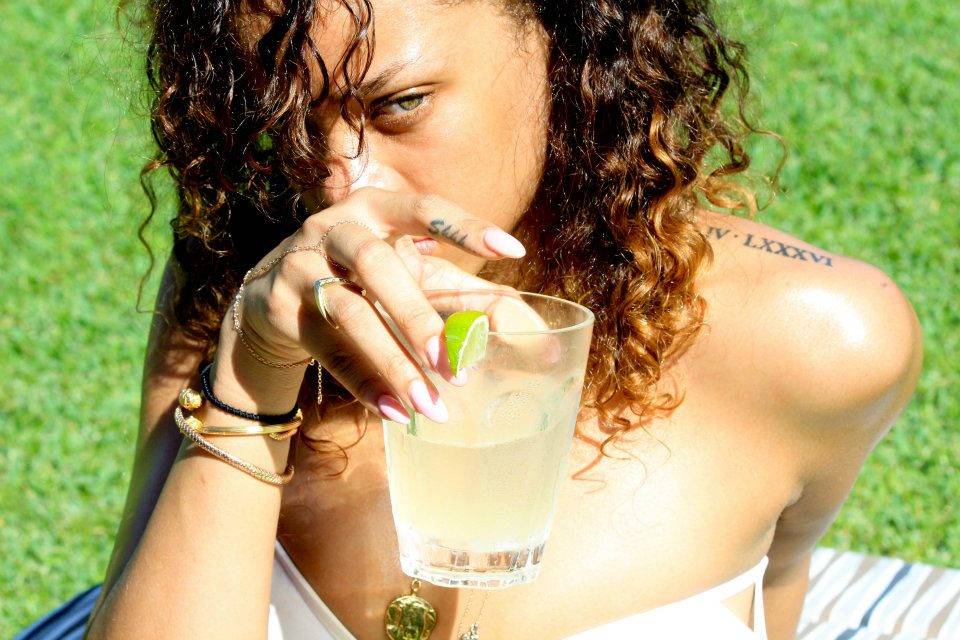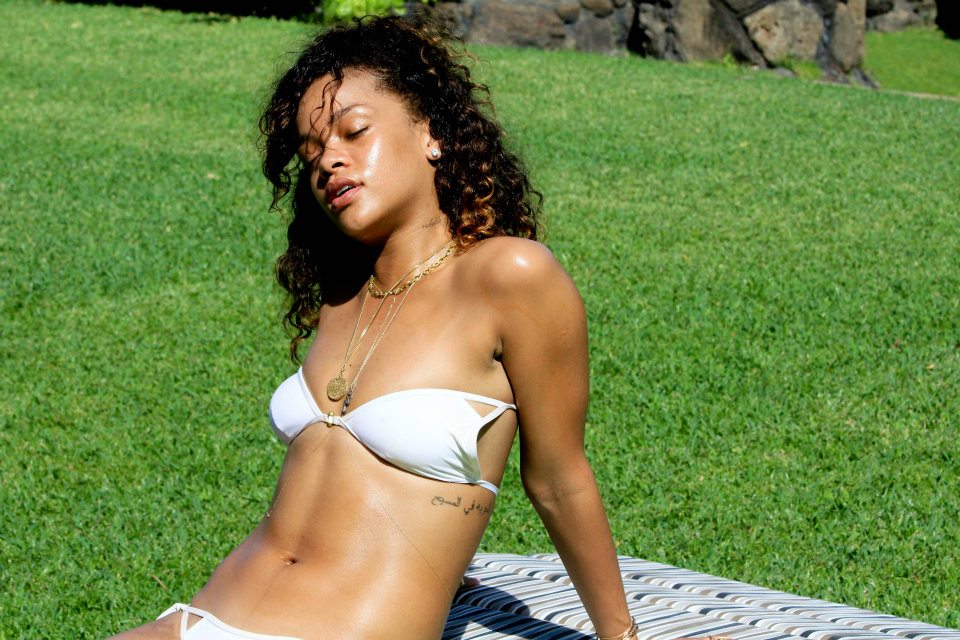 Photos courtesy of Facebook