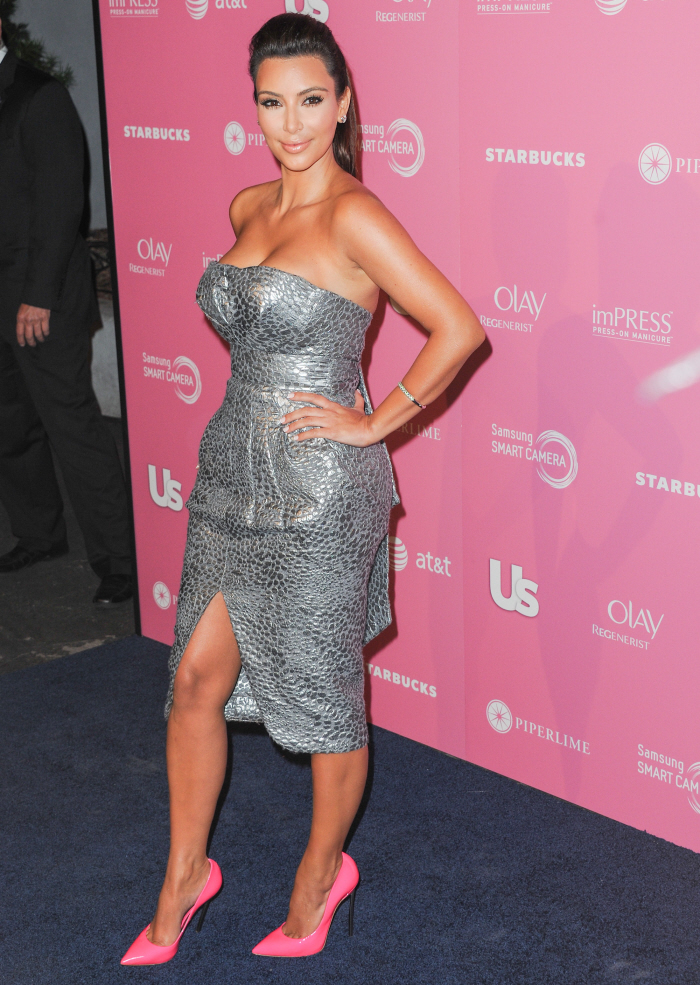 These are photos from last night's "Us Weekly Hot Hollywood party" or something like that. Us Weekly usually gets a decent turnout for their parties, and last night the woman of the hour was Kim Kardashian, of course. Honestly, I don't hate Kim's dress or her styling here. I usually think she's a katastrophe, but when she makes an effort with a "glam" look, she usually looks okay. I'm glad she's not doing the Croydon facelift – but she doesn't need to, because that face has been Botoxed, filler'd and injected into oblivion. She really needs to stop messing with her lips, because I think Kim's lip situation is worse than both Nicole Kidman and Lindsay Lohan. Kim also tweeted all about her night, including a suspicious one about maybe missing Kanye. Poor Kim. Poor Kanye too.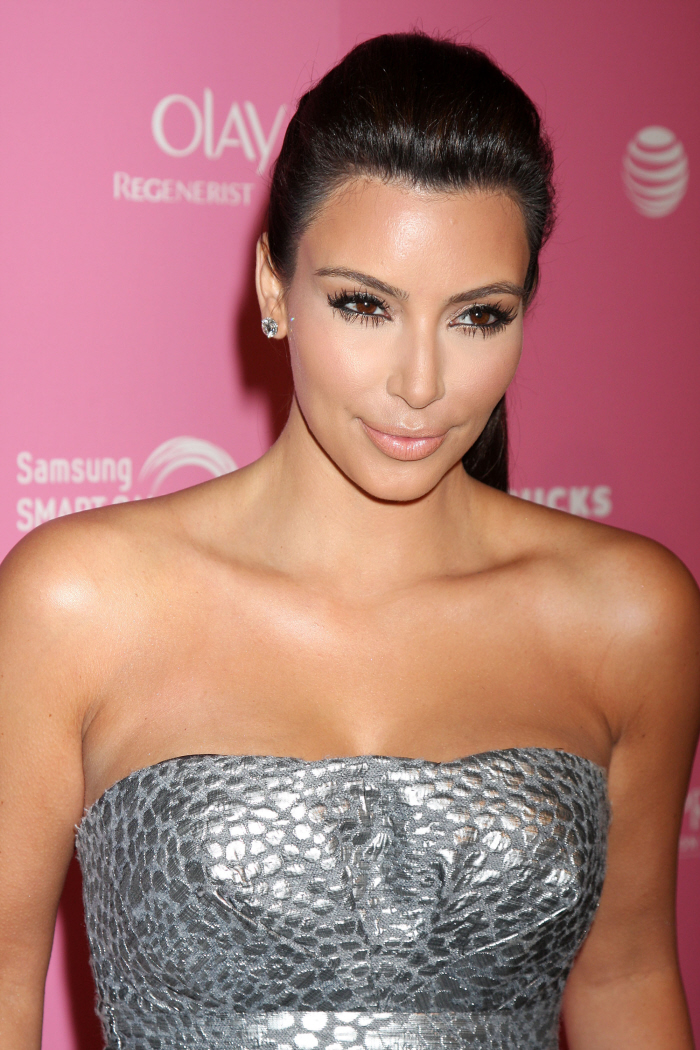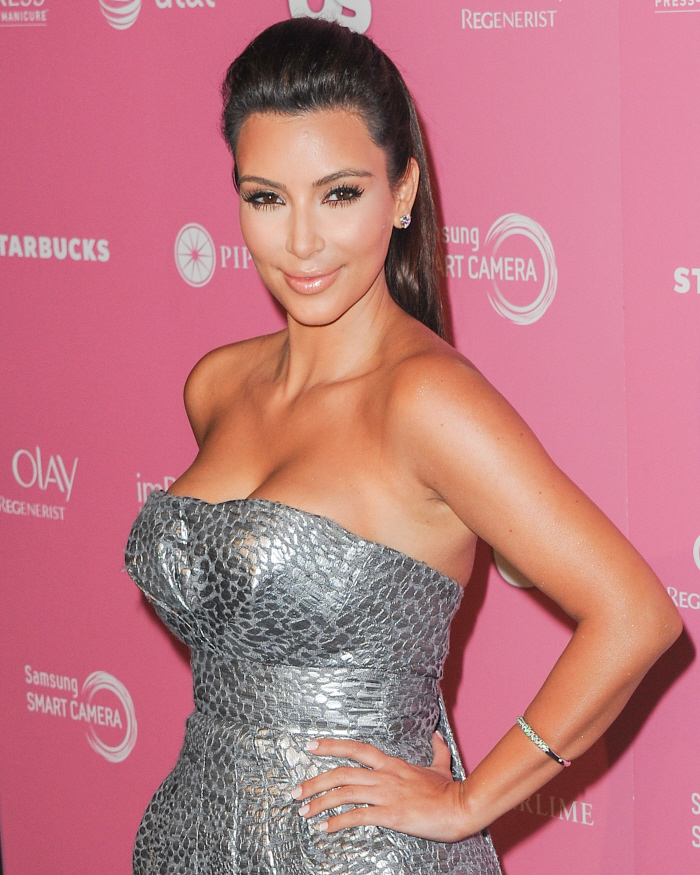 Julianne Hough was there. I kind of like her dress, even with the weird side-boobage. It's a pretty color on her. I find myself more and more impressed with Julianne's style choices lately – I think Seacrest bought her a decent stylist.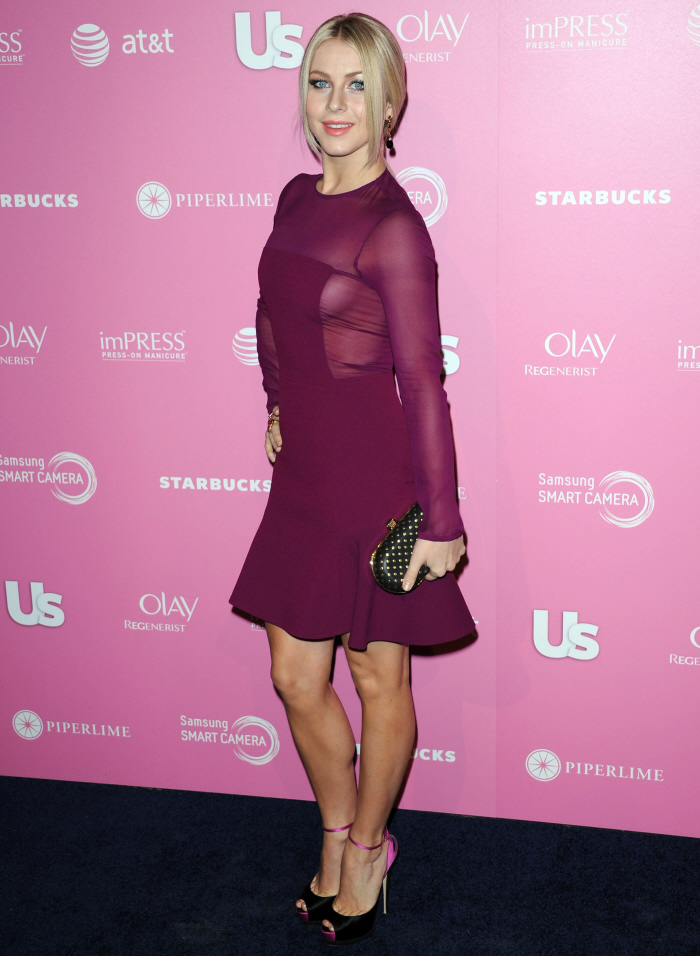 I think Busy Phillips is a hot mess here. I usually think she's a mess, though. She has "fun" with her clothes, which is fine, especially when she's going to an Us Weekly party. But I'd like to see her try a cleaner, more mature look when she's going to a big awards show or something.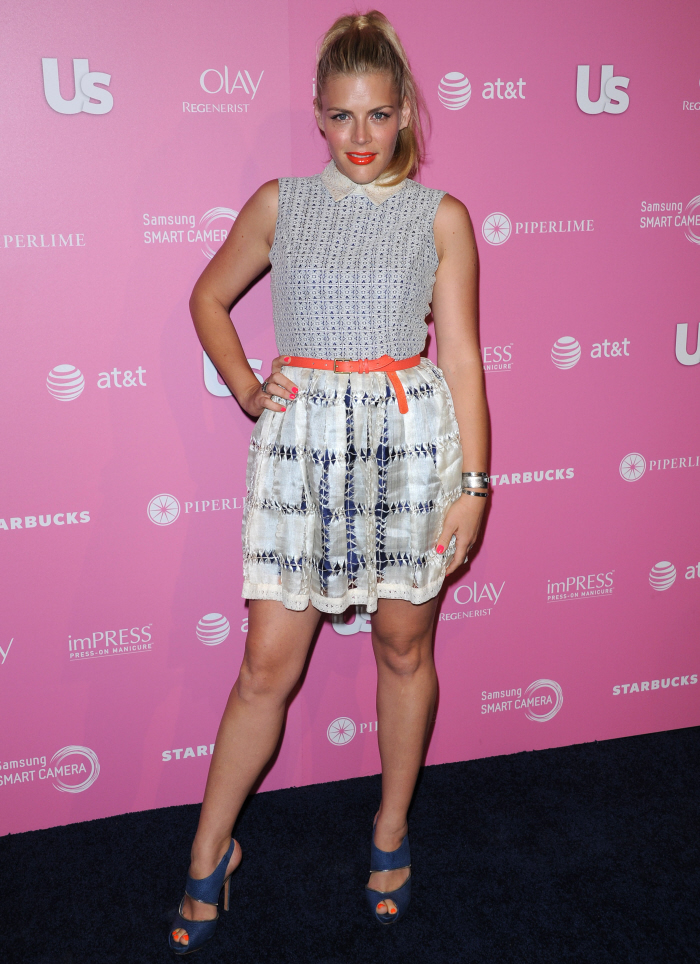 Olivia Munn… disaster. Plain dress, poorly accessorized. The necklace doesn't "go" with the dress, and I just hate the booties.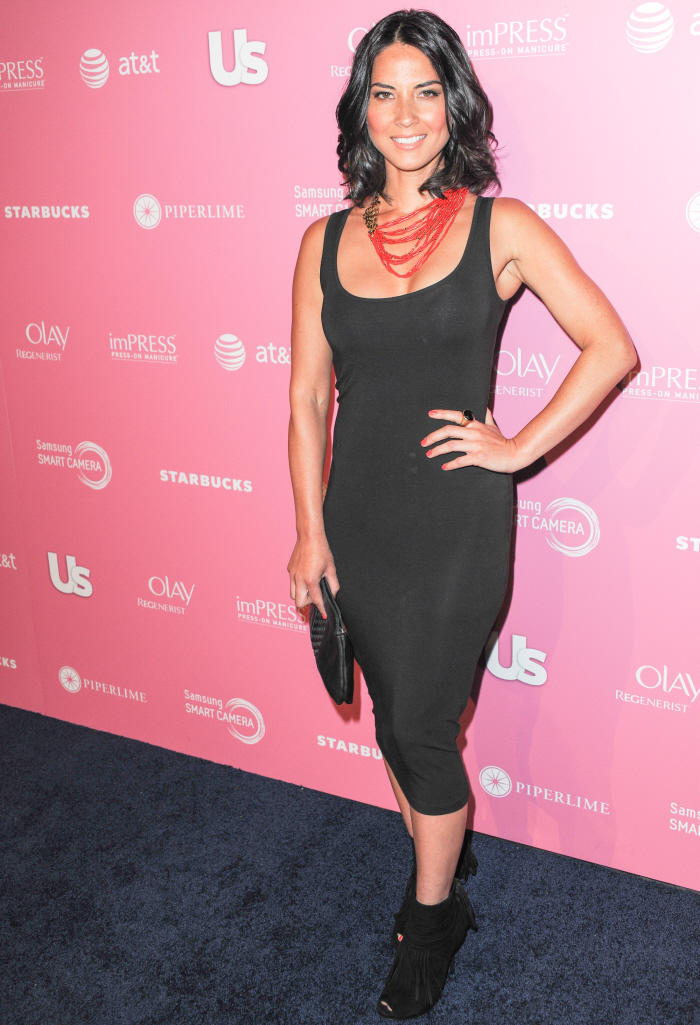 Kellan Lutz knows you want to see Kellan Lutz. Kellan Lutz made the Us Weekly party especially Kellan Lutzy. KELLAN LUTZ!!!!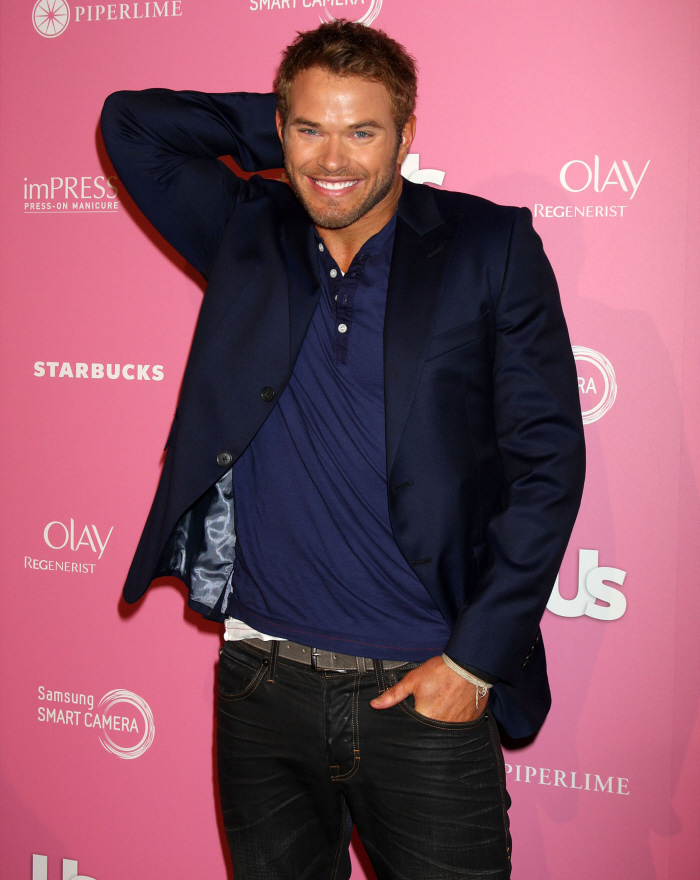 Photos courtesy of Fame/Flynet and WENN.