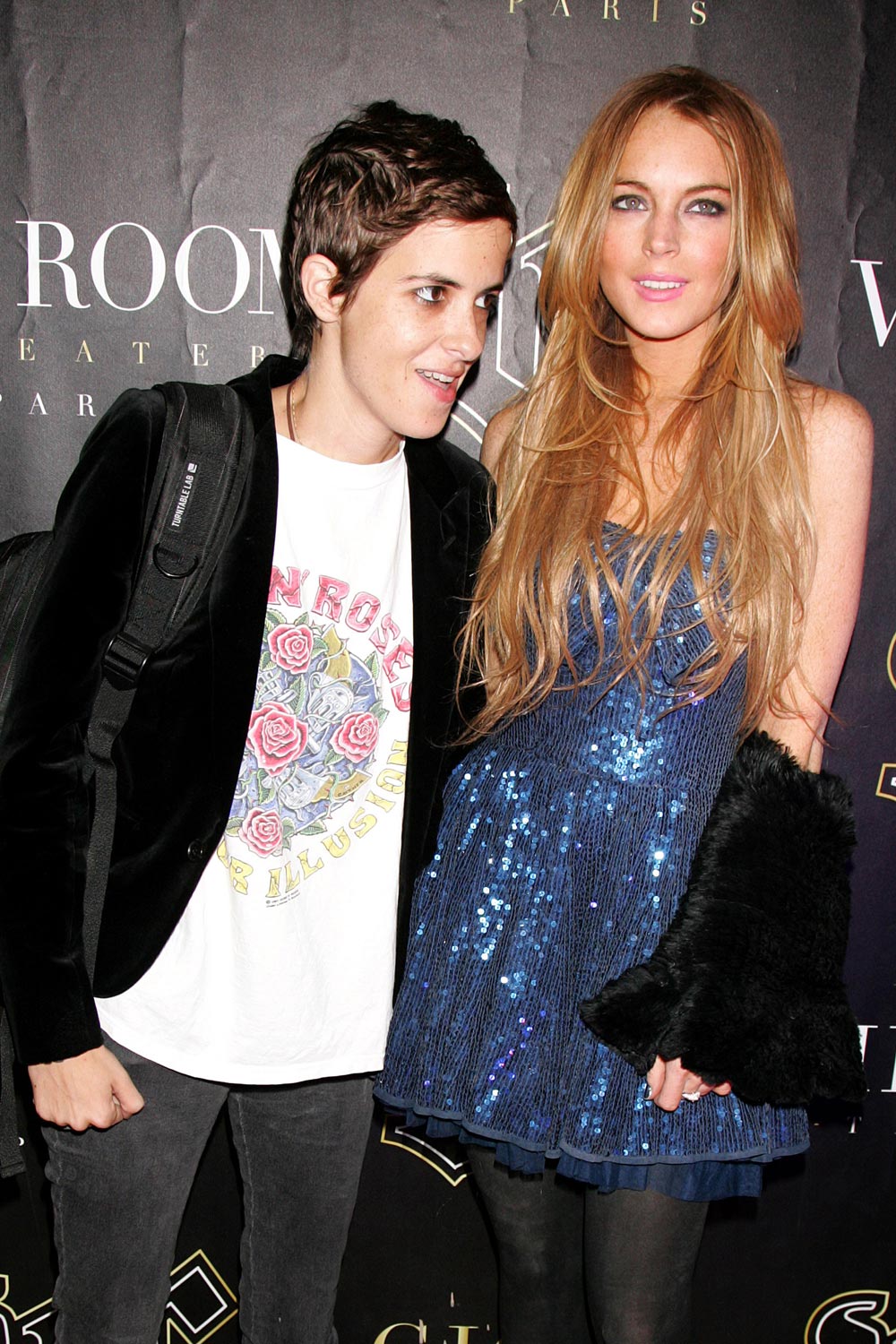 Lindsay Lohan has been seen out in at least two different fur coats during her recent European vacation. Anti-fur activists are everywhere and they're not taking kindly to her blatant disregard for the plight of animals exploited by the fur industry. Lohan was doused with flour last night while heading to a Paris club where her girlfriend, Samantha Ronson, was scheduled to DJ. Unfortunately she was able to dust off her black fur stole and pose normally on the red carpet afterwards.
U.S. actress Lindsay Lohan was pelted with a flour bomb upon arrival at a Paris nightclub wearing a fur stole.

Animal rights activists showered the 22-year-old actress with flour when she went to the VIP Room Theater in the early hours of Saturday with her friend, disc jockey Samantha Ronson.

The owner of the nightclub helped Lohan dust off her blue sequined dress and black stole before she posed on the red carpet.

Ronson went on to spin tracks for a crowd that included reggae rapper Shaggy and "I Kissed a Girl" singer Katy Perry.

Earlier this year People for the Ethical Treatment of Animals named Lohan to its list of the "Worst-Dressed" Celebrities of 2008, citing the actress and others for wearing furs, snakeskin and other apparel made from animals.
[From CBSNews]
The only thing lacking in this story are the photos to back it up. It would be priceless to see a picture of a white-faced Lohan looking shocked, a lone cigarette hanging out of her gaping mouth, mascara trailing down her cheeks as she sobs, trying to make sense of how she became a target. As it is, she looked pretty put together and unfazed on the red carpet afterwards. She probably welcomes the attention from people protesting her.
Update: There are indeed photos of the incident on X17′s website. Lindsay looked shocked enough. Thanks to Michael at ecorazzi for sending the link!
Lohan is shown arriving at the VIP Room club in Paris after the incident last night. Photo Credit: WENN