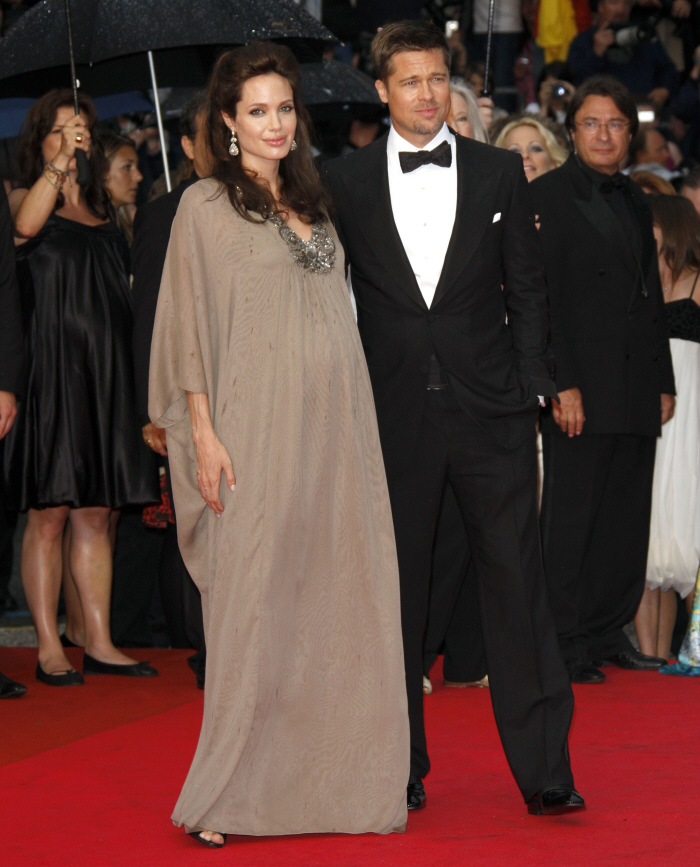 Angelina Jolie needs to get to work. Do you realize that she hasn't been in front of a camera since she filmed The Tourist in early 2010? Sure, she wrote and directed a movie, and she did voice work on Kung Fu Panda 2. But it's crazy that one of the highest paid and most in-demand actresses in Hollywood – with a long list of projects that she's associated with or signed on to – hasn't been in front of a camera for two years. She's got two films that she's allegedly going to be working on this summer - Maleficent and The Counselor. And now she's got somewhere else to go too – Brad Pitt's latest film was just announced to the Cannes Film Festival line-up, so she and Brad are going to be in France next month. Basically, I'm saying that they probably won't be getting married this summer. Guess who else is coming to Cannes this year? ROBSTEN. Bruce Willis. Reese Witherspoon. Nicole Kidman. Viggo Mortensen. Yay!
The carpet will be red hot – with Brad Pitt and Angelina Jolie, Kristen Stewart and Robert Pattinson,Matthew McConaughey and Camila Alves, Reese Witherspoon and Jim Toth, and new parents Emma Heming and Bruce Willis, turning this year's Cannes Film Festival into a two-week A-lister date night.

Add in Zac Efron, Nicole Kidman and Keith Urban – and the possibility of a Will Smith and Jada Pinkett Smith sighting – and you might forget they also show movies at the world's most glamorous film event.

The 64th Cannes fest, which will run from May 16 to 27, formally announced its schedule in Paris on Thursday, and organizers haven't stinted on star power.

One year after Pitt's film Tree of Life took Cannes's top prize, the star is returning, this time with his bride to be, Jolie, who is expected to join him when his New Orleans caper Killing Them Softly vies in competition.

Stewart and Pattinson will turn up separately for their movies, On the Road and Cosmopolis, although don't be surprised to see them together.

Opening night's movie Moonrise Kingdom, being shown in competition, stars Willis. Mud, starring McConaughey and Witherspoon, was a surprise last-minute addition, sources tell PEOPLE.

Also anticipated: Efron and Kidman climbing the Palais steps together. She has two films in Cannes, The Paperboy and the thriller Stoker.

Other names include Kirsten Dunst, James Gandolfini, Kylie Minogue, Viggo Mortensen, Bill Murray, Marion Cotillard, and Chris Rock, who'll join Pinkett Smith for a special afternoon kids' screening of Madagascar 3.
[From People Magazine]
It seems like a pretty exciting line-up this year, with lots of American stars scheduled to attend. I'm not one of those "USA! USA!" chanters, I'm just saying that Cannes Film Festival coverage is simply more interesting when there are big, internationally acclaimed celebrities there. Will this be Kristen Stewart's first time at Cannes? That should be exciting for her – I hope she brings it, fashion-wise. I wonder if Kristen and Sparkles will walk each other's carpets? That would be sweet if they did. Maybe they'll do it separately. It's been a while since Nicole Kidman has been there too!
In other Brangelina news, the family arrived on the Galápagos Islands yesterday. They're staying at a private villa, allegedly. People Mag's report is a bit confusing – they took a private jet to Baltra, Ecuador, then they boarded a yacht to the Galápagos Islands, maybe? Whatever. I guess this is their pre-Cannes vacation.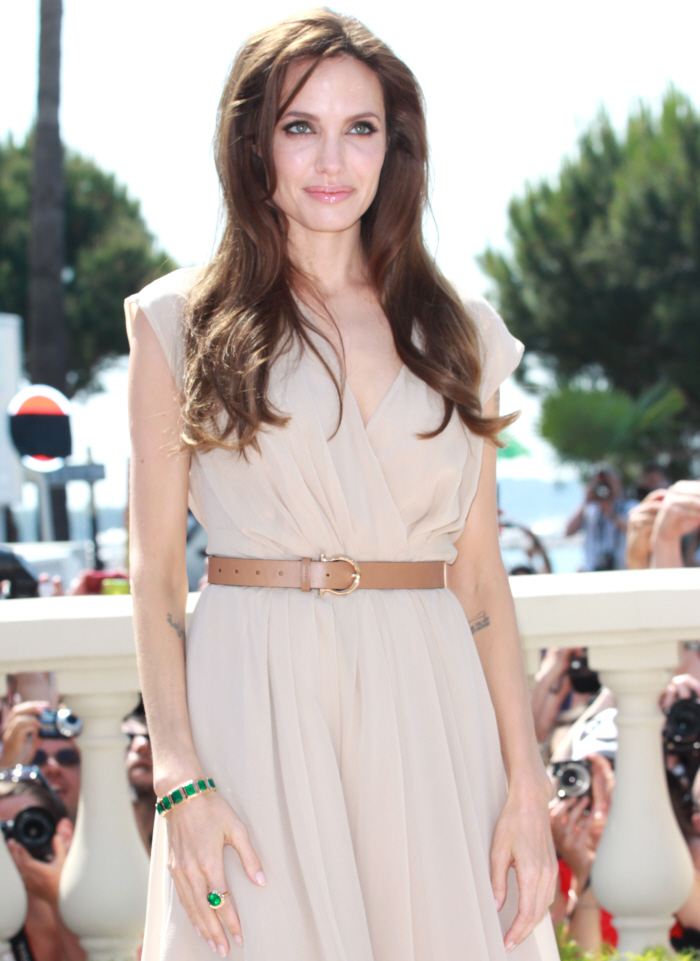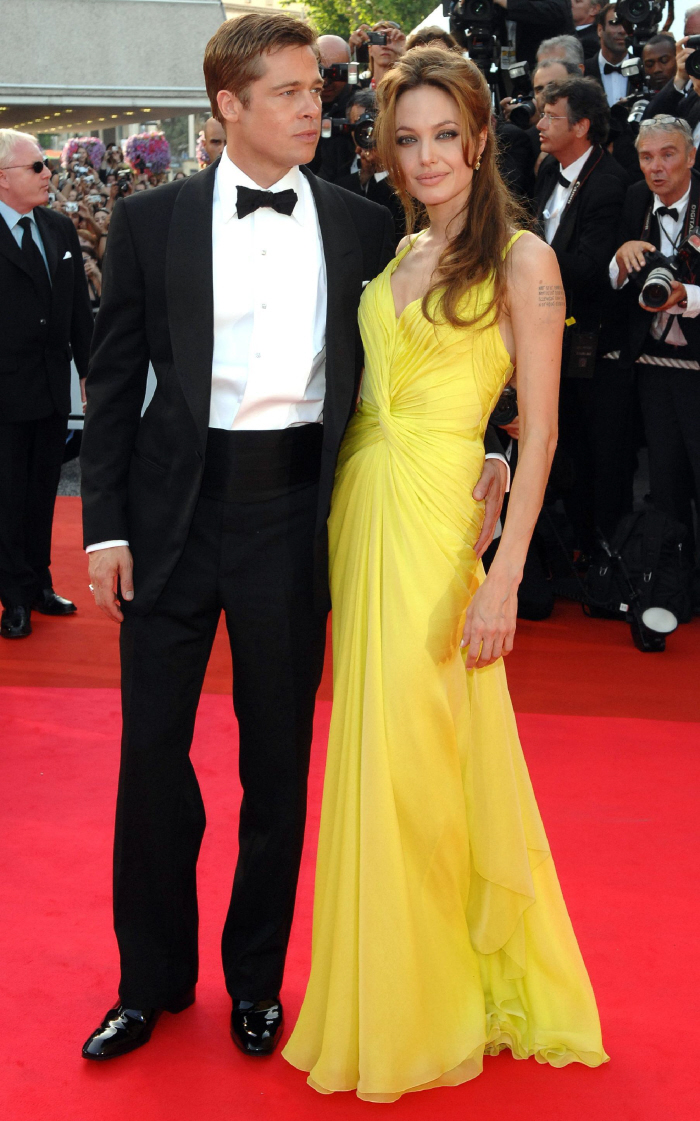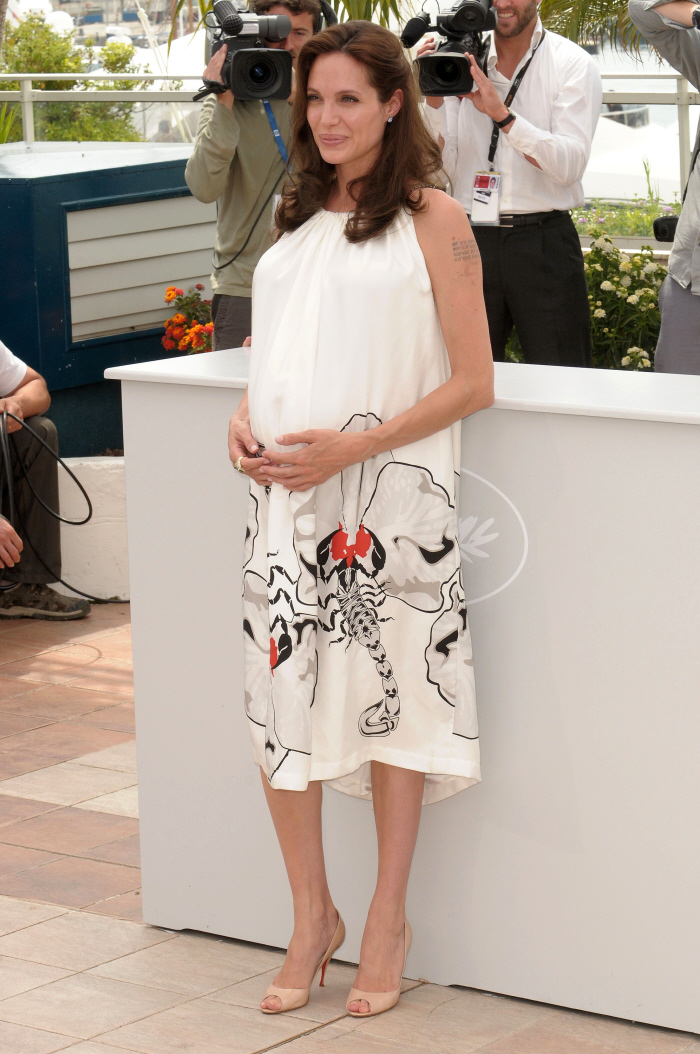 Brangelina through the years at the Cannes Film Festival, photos courtesy of WENN.