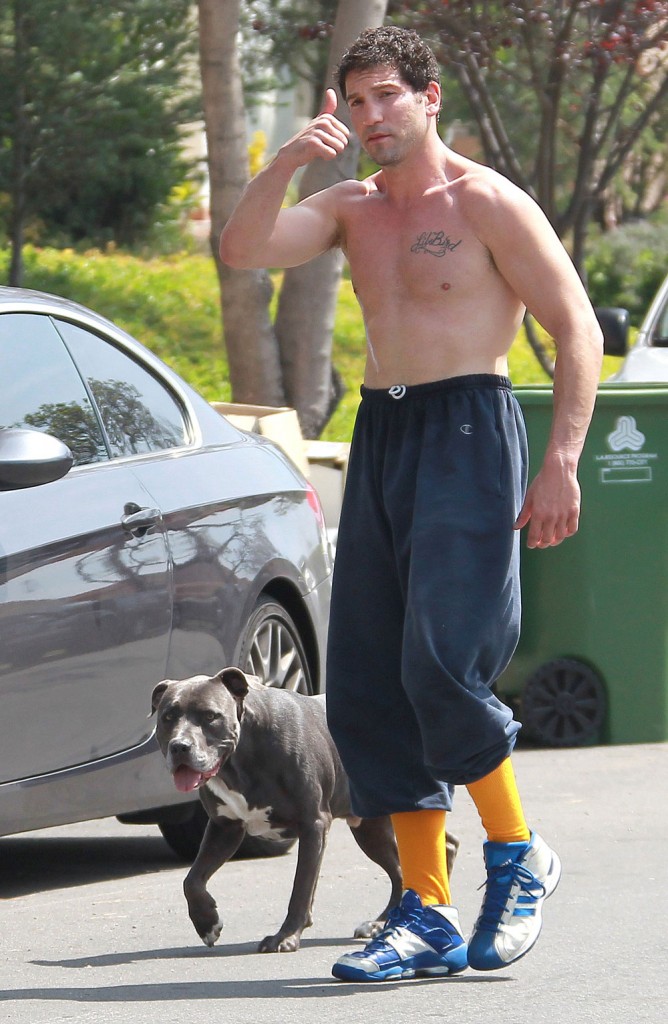 I can't properly describe my disappointment in these Jon Bernthal photos. He played total d-bag Shane on "Walking Dead," but I so would have. (In that situation, if I were Andrea and didn't know what he did to Lori.) There was something compelling about how angry and righteous Shane was every week, and I sometimes even sided with him when it came to what had to be done to protect the group. But I'm confusing this guy with the character he plays, since Shane would never shave his chest like this, wear some sweatpants pulled up to his chest and pair it with bright yellow socks and blue shoes! This is not a hot workout look, nor is it semi-dorky but still endearing. It's just fug and lady-boner killing. It's really the hair that completes this look, but it will dry!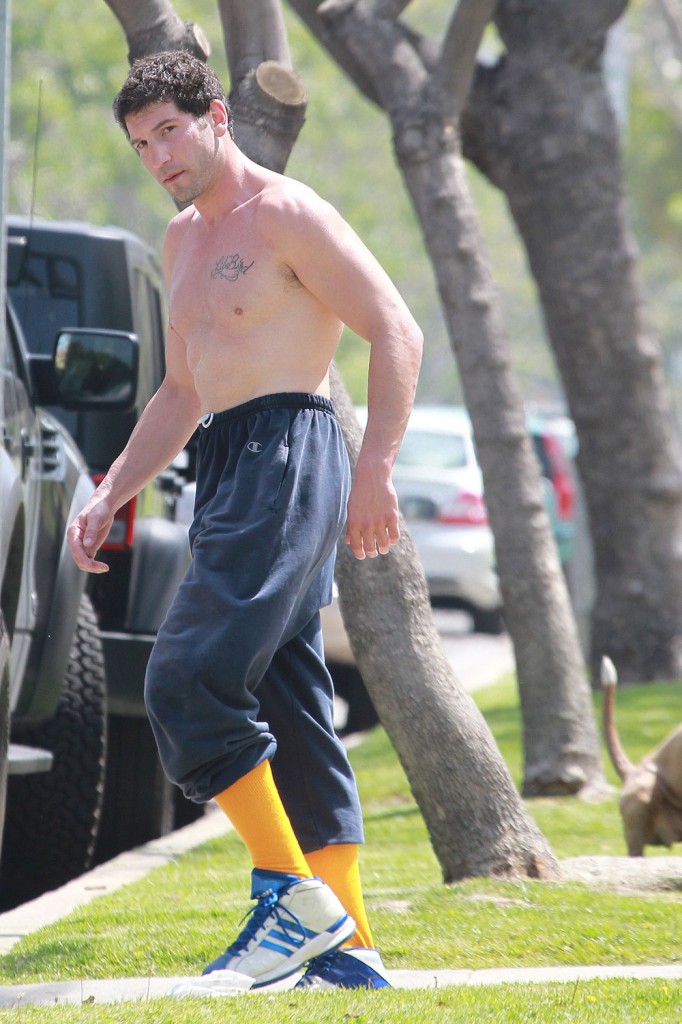 Shane would not be caught undead like this, but Jon Bernthal does not seem to care. He was photographed outside a boxing studio on L.A. yesterday with his sweet but protective-looking pitbull. You know that pooch would protect him against some zombies any day of the week.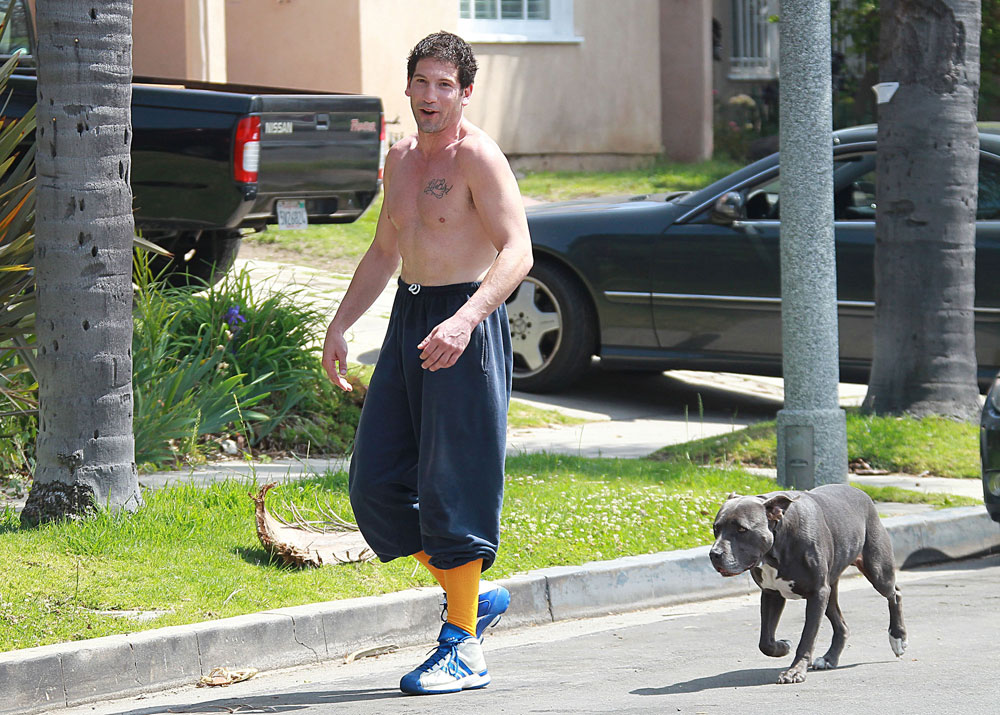 Bernthal has a dumb tattoo above his waxed manboob reading "Lil Bird." It surely has a deeper meaning for him and I shouldn't judge. I googled, looked over his Wiki and IMDB and couldn't figure out what his tattoo means. He doesn't seem to have kids yet so it's probably not for a daughter. (Update: Thanks to K below who commented that Lil Bird is what he calls his wife.)
Bernthal, 35, has been married since September 2010 (Here are his sweet wedding photos!), and along with acting he runs a nonprofit organization with his brother called Drops Fill Buckets. DFB enables donors to contribute to specific projects around the world, like a school in Kenya, job training in Minneapolis, and music therapy for seriously ill children in hospital. So I just fell in love with him a little bit.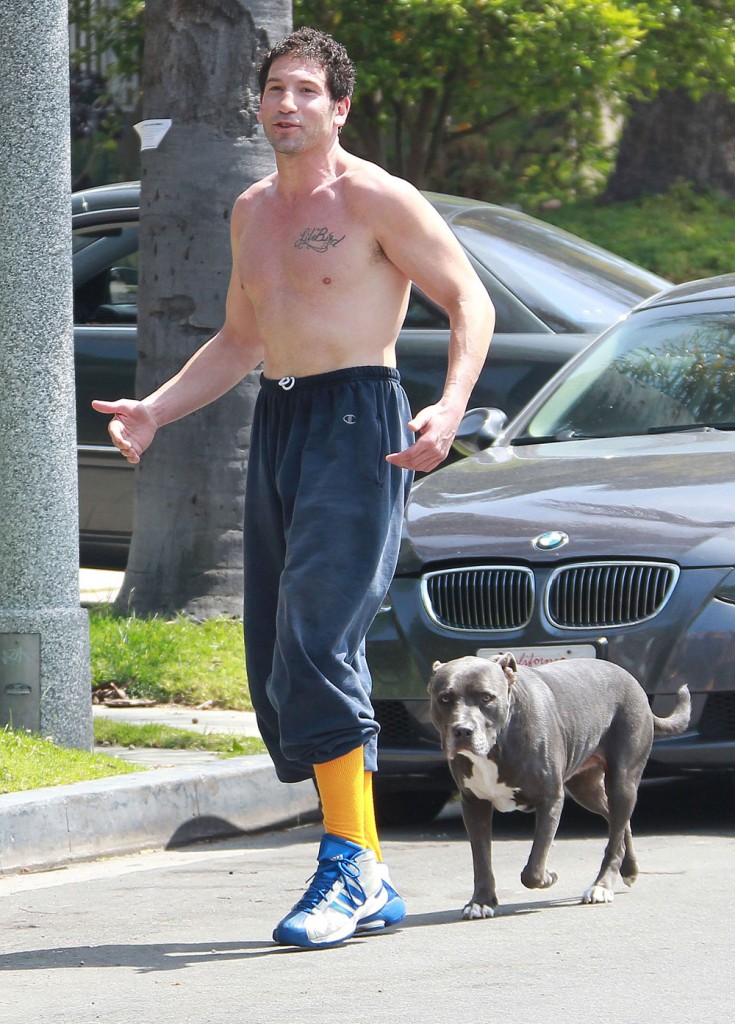 Bernthal will next appear on television in former Walking Dead writer/director Frank Darabount's L.A. Noir. From what I can find, the pilot should air on TNT sometime this fall. He also has two films coming out next year: 42, about the life of baseball great Jackie Robinson, and Snitch, a crime drama. Now I'm really rooting for him. He's a talented actor, especially if he looks like this in his off time and can still convincingly play a mean d-bag.
I'll try to blot these photos out of my mind and think of him as angry misunderstood Shane, secretly saving the world when he's not killing people to save his own ass.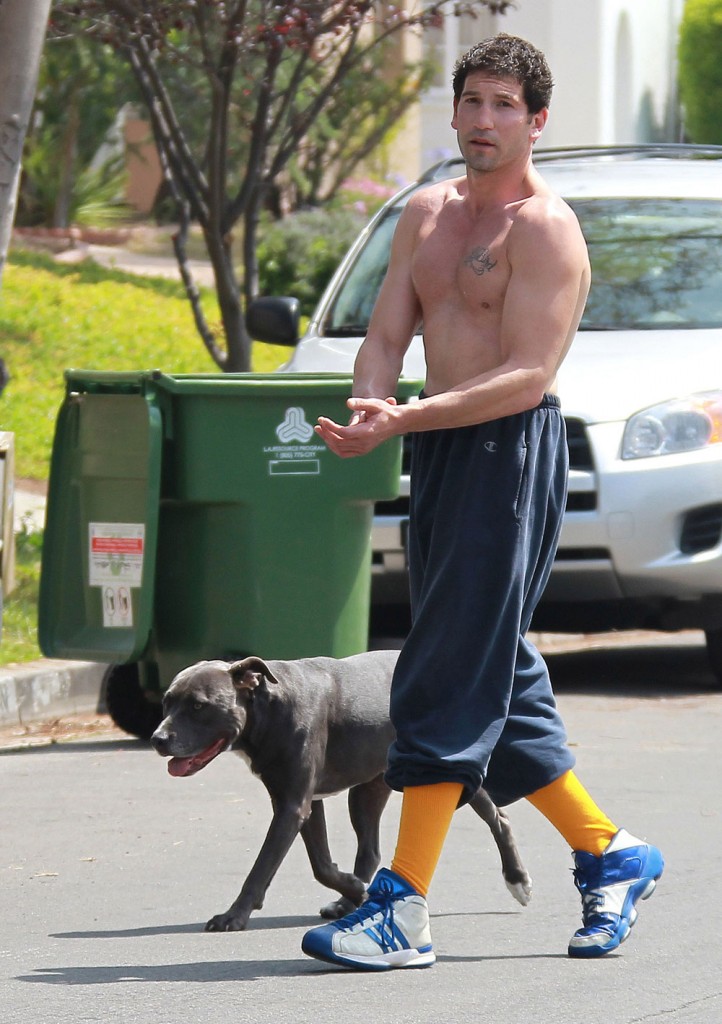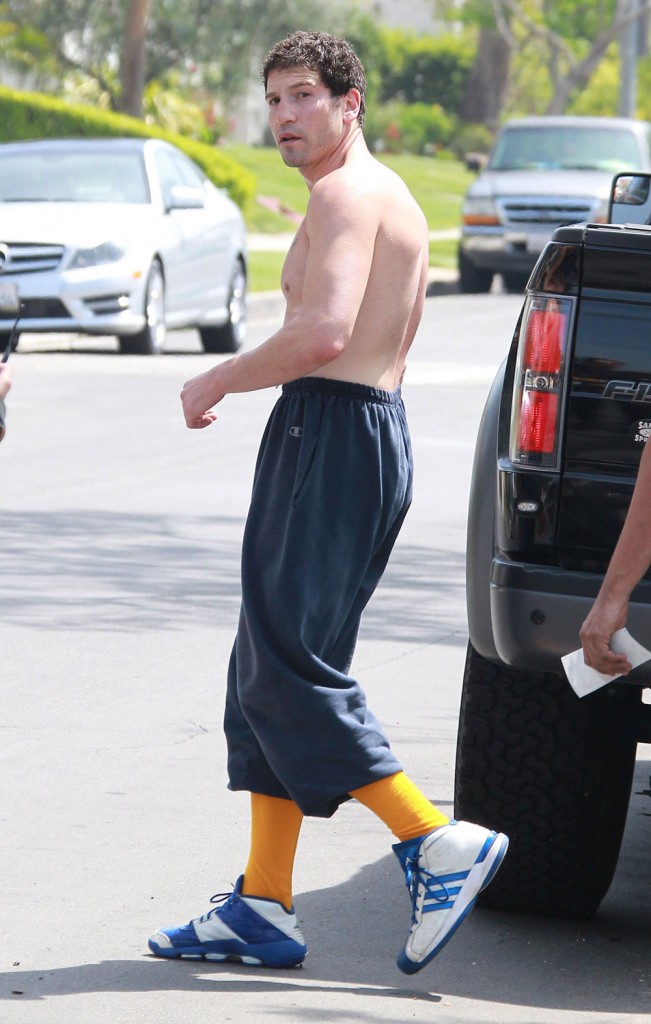 Photo credit: RODIFF/FameFlynet Pictures