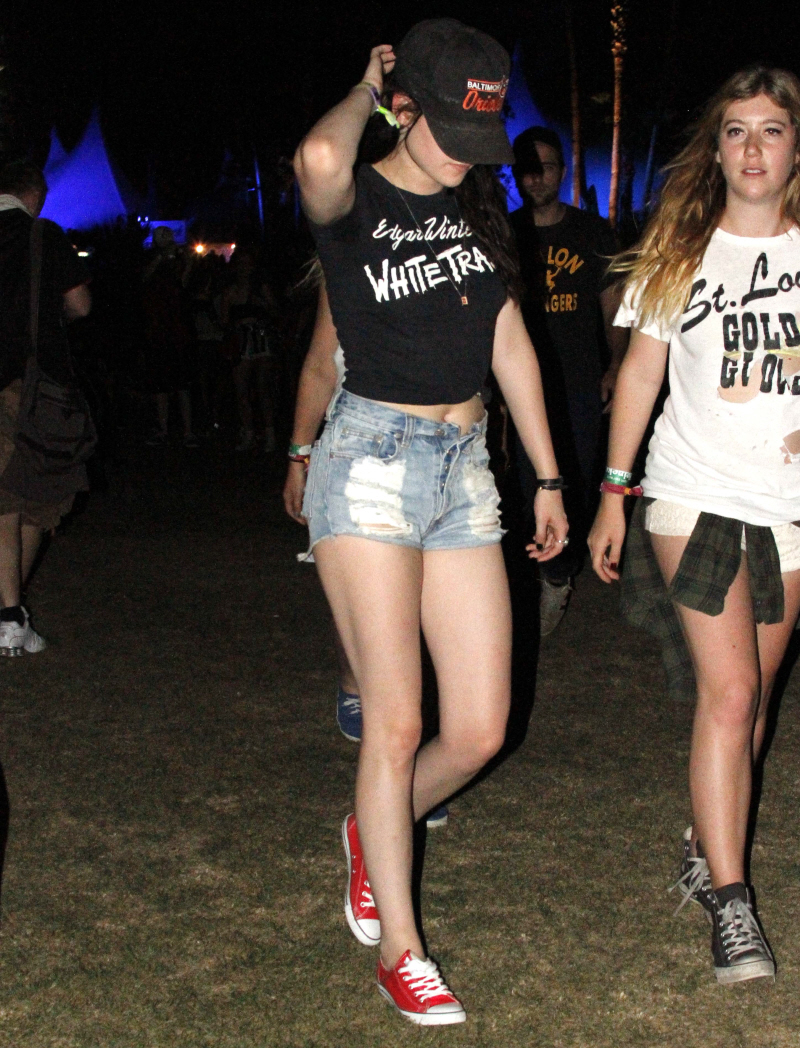 This is a question for the Twihards and the non-Twihards: what would you do if you saw Kristen Stewart and/or Robert Pattinson just hanging out at a music festival? Like, you're sitting there, chilling out, watching Hologram Tupac or whatever, and suddenly you notice that Kristen is biting her lip just a few yards away. What would do? Respect their privacy and simply feel puffed up that you and Sparkles are sharing the same Hologram Tupac experience? Or would you go over and make a scene? I'm asking because in these photos of K-Stew and Sparkles at Coachella over the weekend, there is a distinct lack of crazy Twihards making their lives miserable. How did that happen? Did Kristen's Daisy Dukes throw everyone off the scent?
Anyway, against impossible odds, it seems like Kristen and Rob got to do Coachella in true hipster fashion. They weren't swarmed. They weren't torn limb from limb by rabid fan-girls. According to Celebuzz's sources, they spent Sunday hanging out at the beer garden, with Kristen "looking happy and relaxed" as she and Rob hung out with friends – they were seen "laughing and looking like they were having a fun time." Later in the day, at the Radiohead concert, a source says, "They were kissing and holding hands during Radiohead, swaying and singing along to parts [of the songs.]" Aw. That's kind of cute.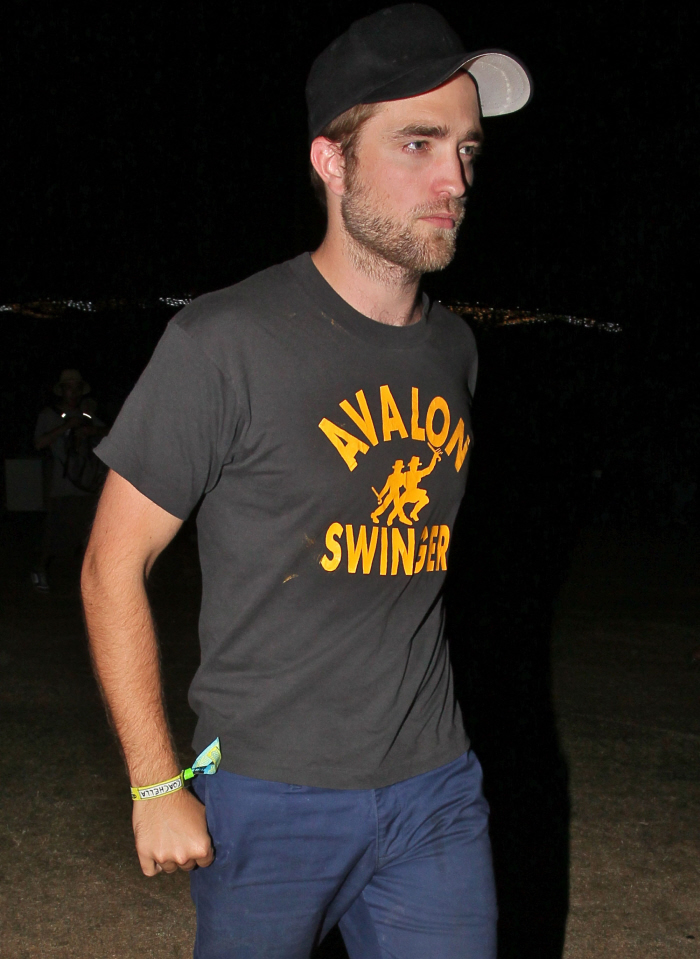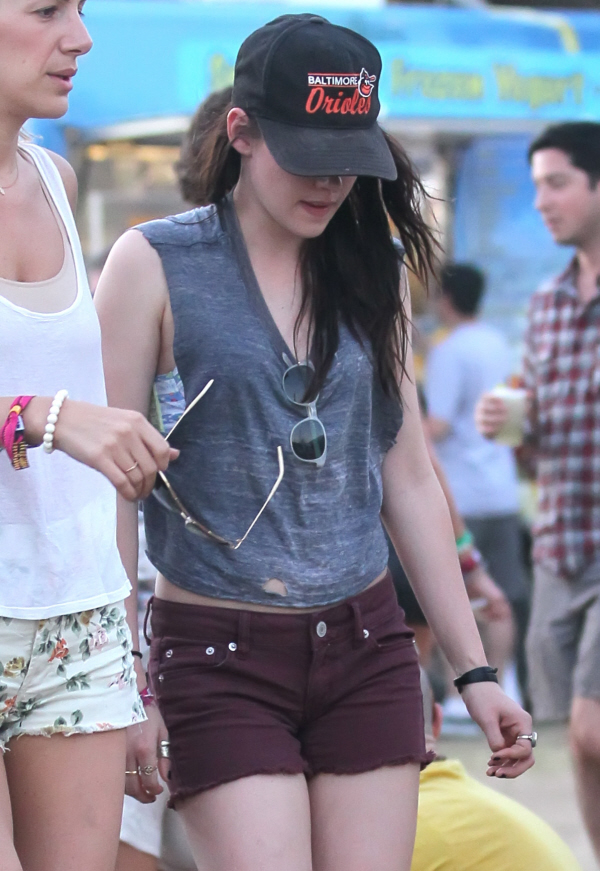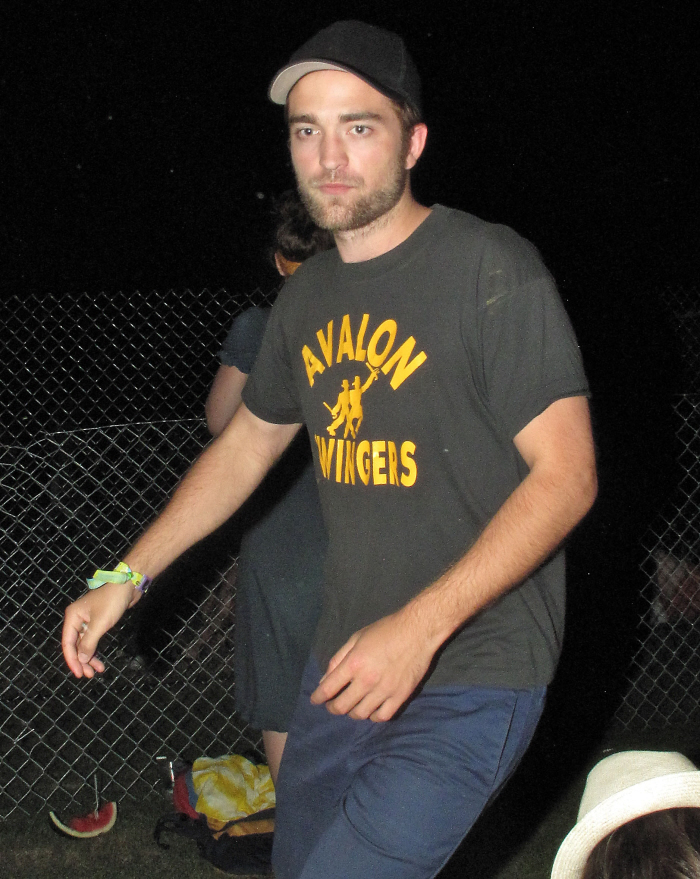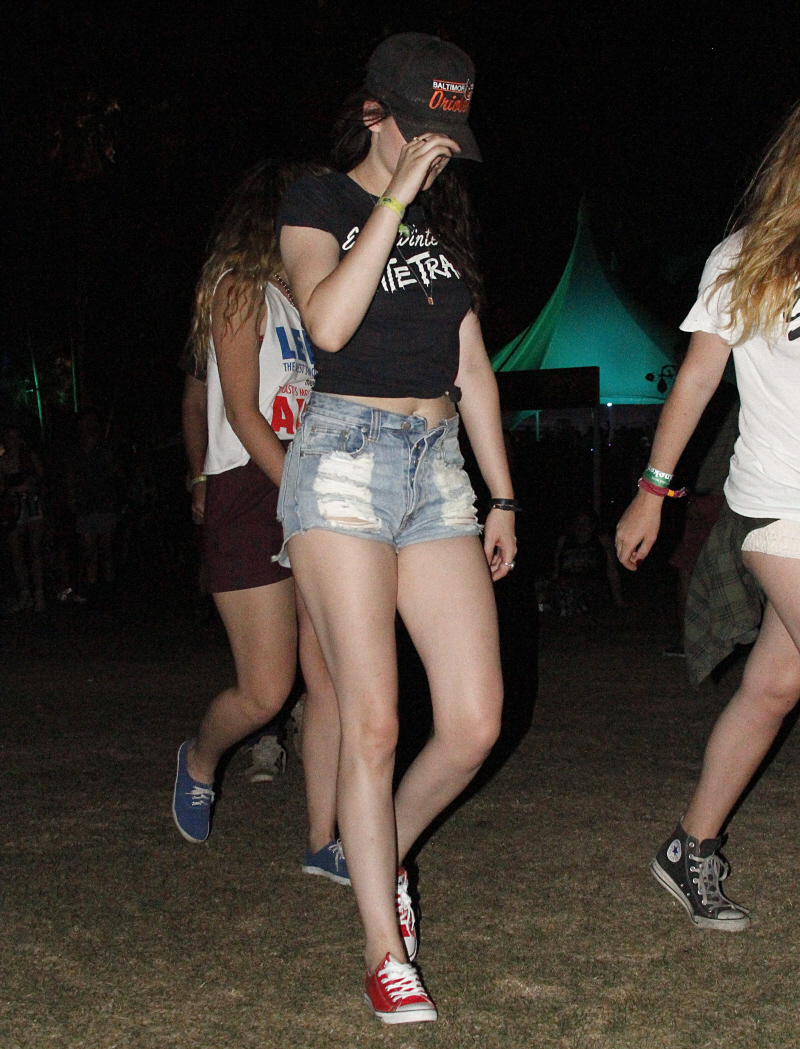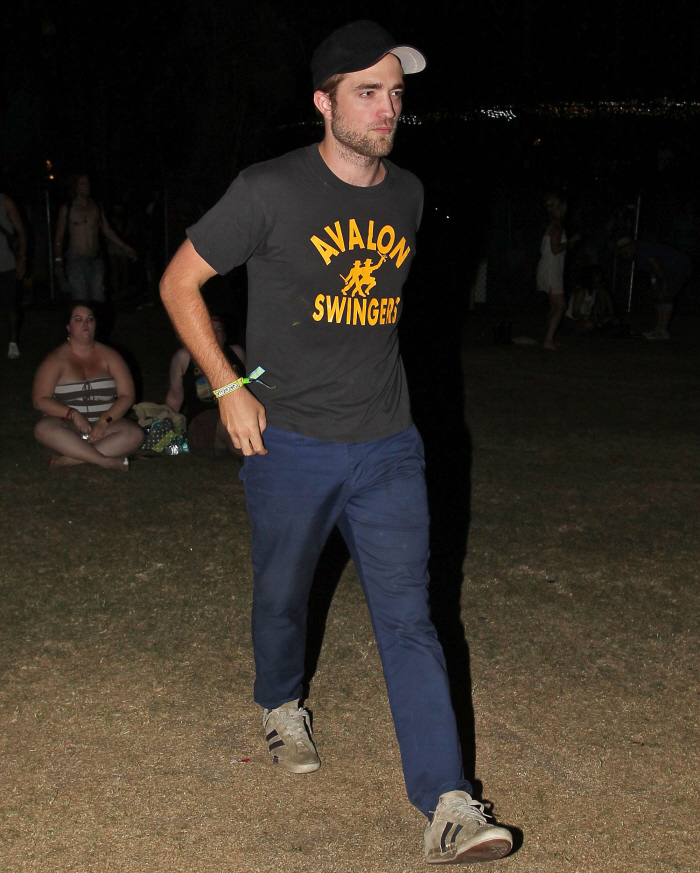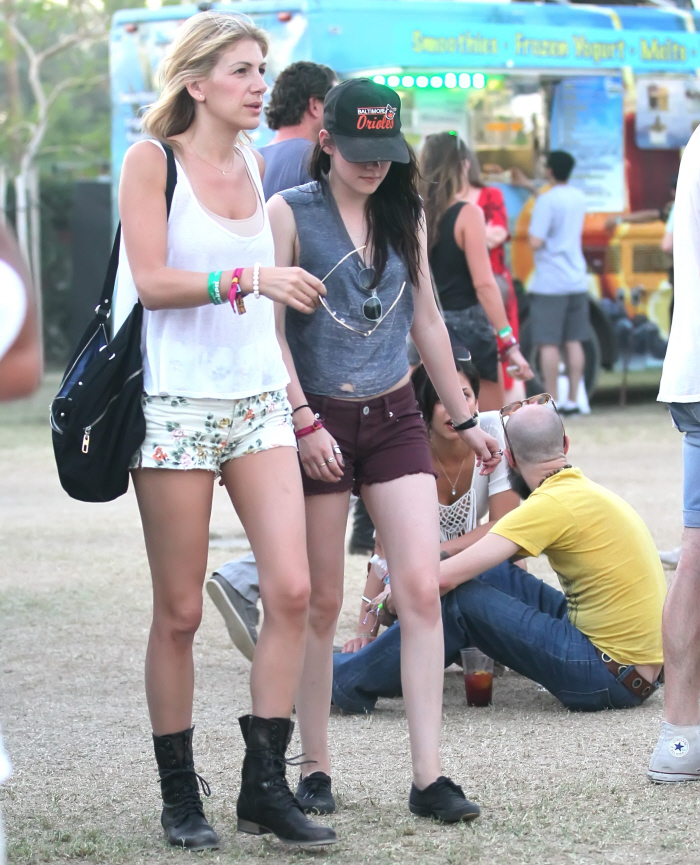 Photos courtesy of WENN, Fame/Flynet.