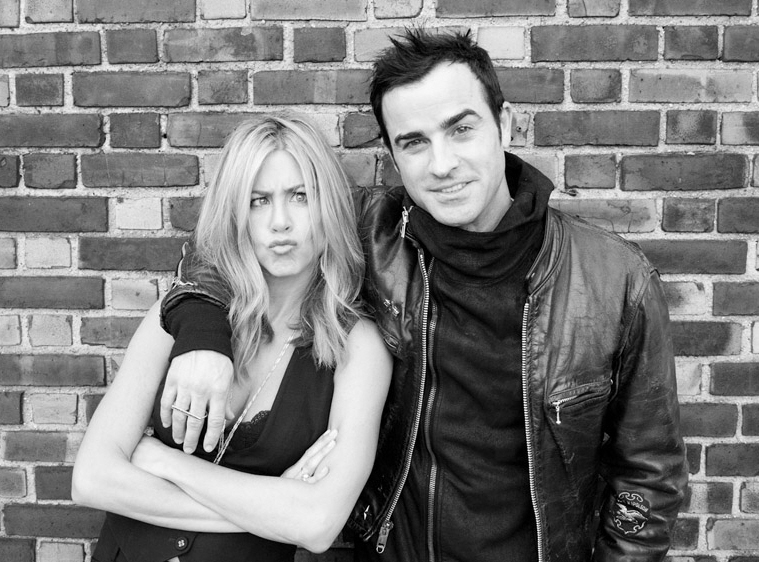 Is this Jennifer Aniston's one-two punch, her real reaction to Brad Pitt and Angelina Jolie's engagemen announcement? First Jennifer's haggard BFF Chelsea Handler gets sent out to rile up the Pity Party, and then TMZ gets a suspicious report about Aniston's planned wedding to Justin Theroux? Is it on? Or is this just knee-jerk reactionary stuff that comes in the wake of Brangelina's engagement? Should Brad and Angelina's names even be mentioned in this post because, obviously, Jennifer and Justin's love is the real thing and they don't CARE about anyone else who is getting engaged or anything?
Jennifer Aniston and boyfriend Justin Theroux are planning a wedding thousands of miles away from Hollywood … TMZ has learned.

Sources connected with the Elounda Beach Hotel in Crete (where Aniston's dad was born, located about 230 miles south of Greece) tell TMZ … Aniston was there recently, scoping the place out. Our sources say Aniston mentioned a July wedding.

The hotel website boasts a wedding package that includes:

– A dedicated consultant
– Legal, License Paperwork Requirements
– Civil or Religious Ceremony outside of the Hotel's Church
– Bridal Bouquet, Groom's Boutonniere, decoration of the club car
– Bottle of champagne & Greek Wedding Sweets after the ceremony for the bride & groom

You get all that, plus a series of other complimentary services, for about $2,300.

Aniston made that for roughly 2 seconds of work on "Friends."

BTW, one of the hotel big wigs says Aniston hasn't settled on his hotel for the nuptials … as he put it, "She has connections on the other side of the island as well."
[From TMZ]
Well, if Jennifer and Justin are engaged right now, I don't think this is how we'd hear about it in an official capacity. Jennifer would totally get the cover of People Magazine – "Jennifer Aniston: ENGAGED… Seven Years After Brad!" But this TMZ report certainly adds to the buzz. It actually sort of reminds me of something… remember when Jessica Simpson and Eric Johnson announced their engagement back in November of 2010? They announced their engagement a week after Nick Lachey and Vanessa Minnillo announced theirs. It was a pretty obvious move, an attempt to steal focus, to steal your ex's thunder. Or it could have absolutely been true love. You decide.
UPDATE: Huvane just denied this, telling Us Weekly that the story is a "total fabrication" and she "was not in Greece". He also said, "How is it that one of the most photographed people in the world supposedly goes to Greece to check out a hotel she never heard of and is not spotted or photographed?"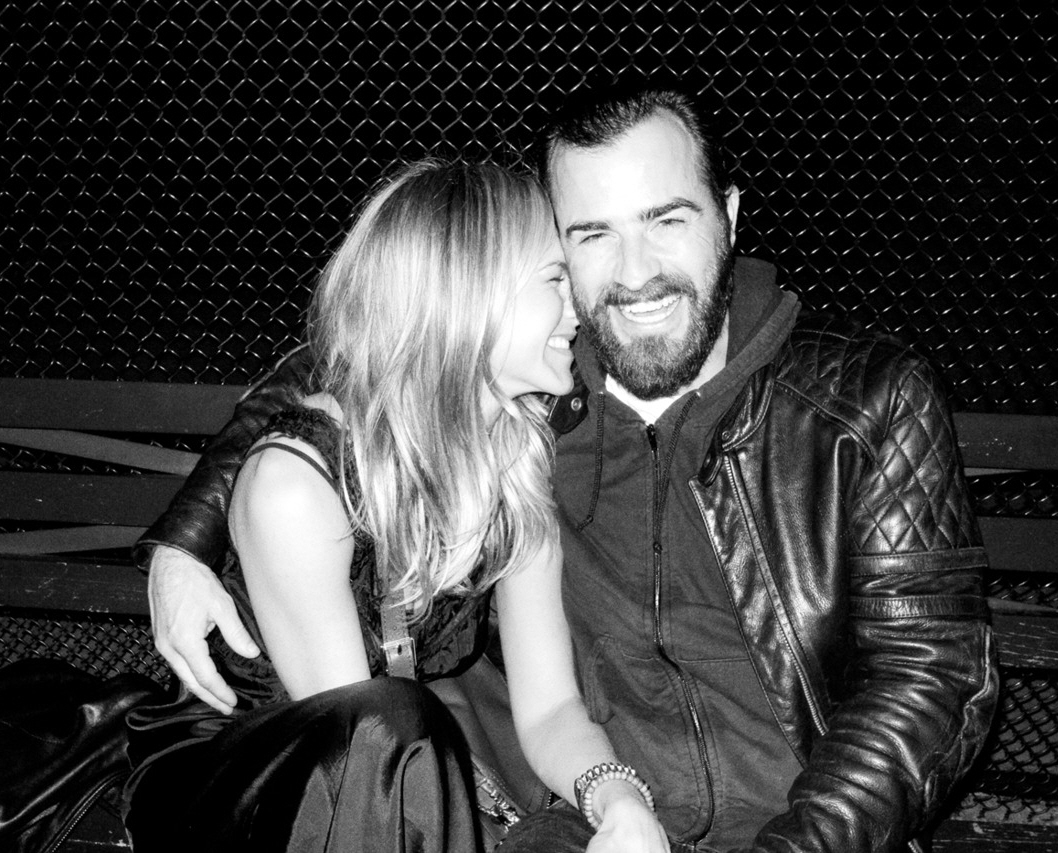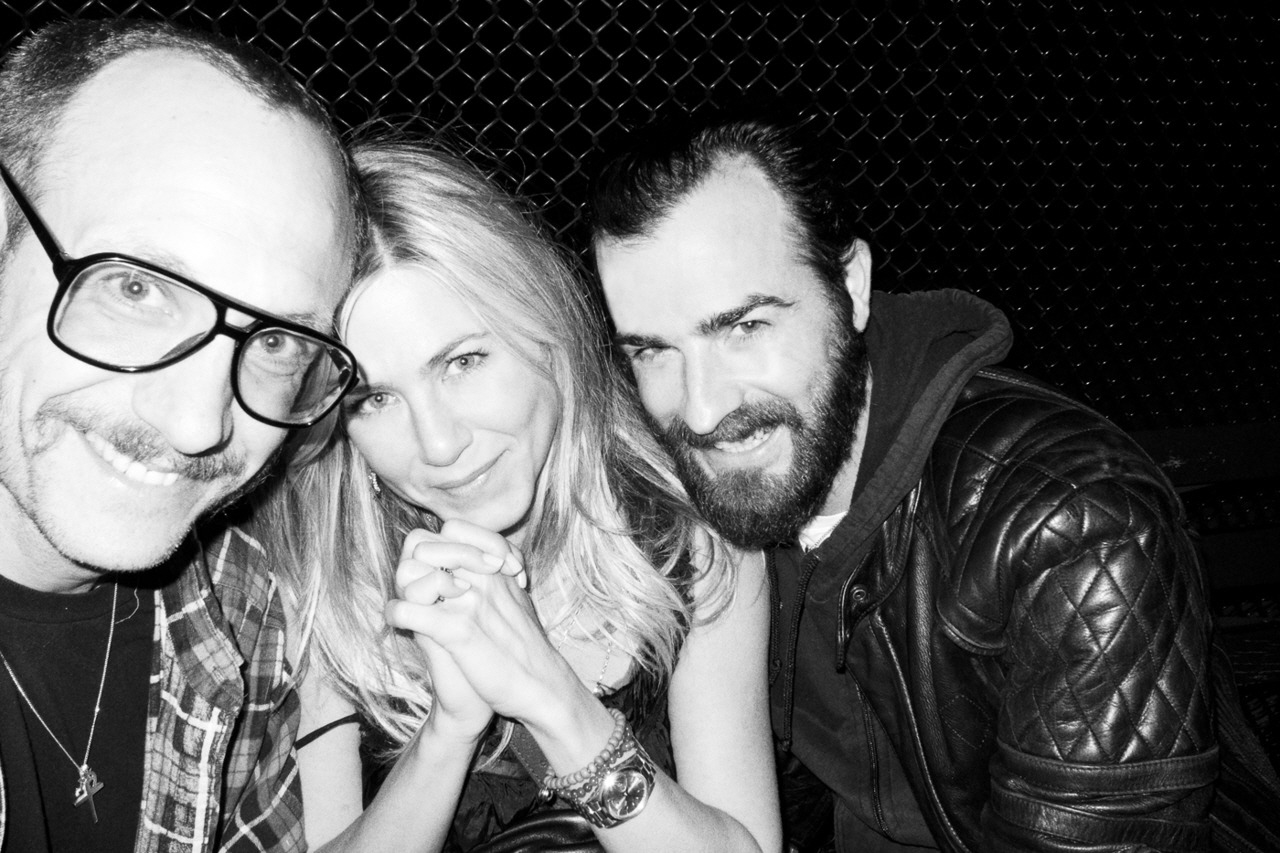 Photos courtesy of Terry's Diary.