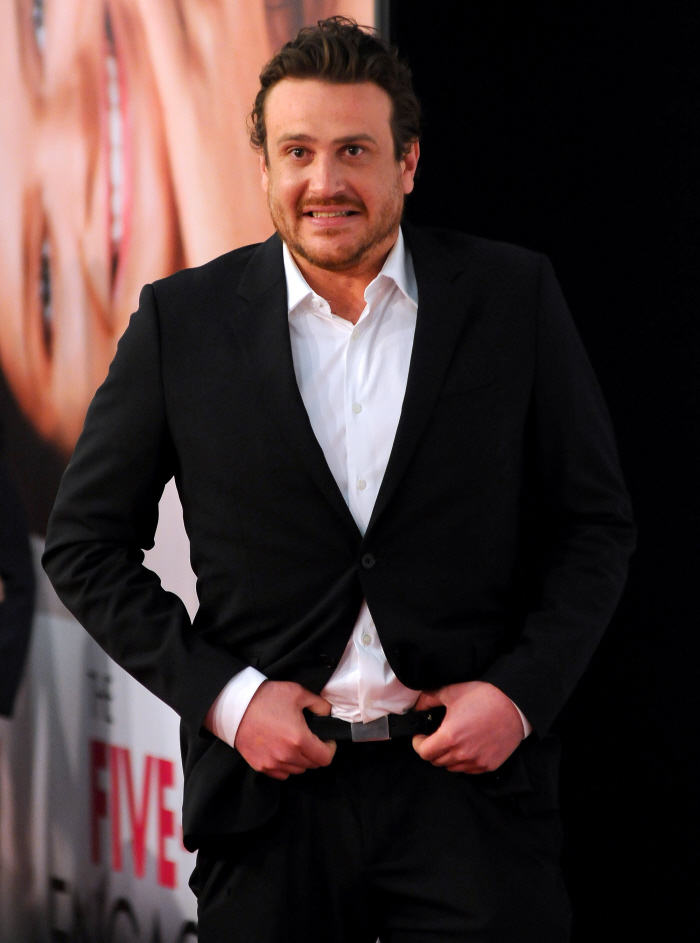 Did you see those photos of Jason Segel and Michelle Williams together two nights ago? Maybe three nights ago. You can see them here – they're pretty cute photos. Michelle looks a little bleary-eyed and unkempt (her hair is so much better when it's unkempt!), and Jason looks like he had a few drinks but not too many. Anyway, Jason has been in NYC, promoting Five Year Engagement, that film about… well, the title says it all. Jason was on The Late Show With David Letterman two nights ago, and he discussed his body image and how Hollywood forced him to lose weight. Since societal and career-demanded weight loss is a subject we have discussed ad nauseum about the ladies, I thought we might take a gander at gender reversal:
Jason Segel was 'forced' to lose weight for his new movie. The actor stars alongside Emily Blunt in his latest film The Five-Year Engagement but was told by bosses he should shift at least 35lbs as they wanted the film to be as realistic as possible.

He told talk show host David Letterman: 'I was forced to lose weight for this movie. It was by the studio president! I was told it had to be conceivable that Emily Blunt would ever choose me to be her husband, which I think is fair enough! I had to lose a good 35lbs. I didn't enjoy it but they sent a trainer to set and I had to work out twice a day and he would also watch me eat all day.'

However, the How I Met Your Mother star – who is currently dating actress Michelle Williams – says he didn't follow the strict rules he was put under and did his best to eat as much food as possible.

He said: 'What they didn't anticipate is that I'm very clever and I play a chef in the movie, so there were a lot of scenes in which I had to eat. So I paid my co-stars phenomenal amounts of money to mess up their lines during the scenes and I'd get to keep eating!'
[From The Mail]
Jason Segel is a big guy. How tall is he? Google says 6'4". So, he's a tall dude and he's got a big, broad frame. Thirty-five pounds either way (on or off) isn't some huge deal as far as his appearance goes, you know? So… I'm coming down on "This is rude, they should have just let Jason weigh whatever he wanted." Part of Jason's charm is that he seems like a big, goofy, slightly out-of-shape giant. And yes, sometimes thin women go for out-of-shape dudes. Half of all of the television sitcoms would not exist if that wasn't accepted as a universal truth.
…Now, all that being said, it's kind of nice to know that at least some actors are getting the same kind of body image pressure as the ladies. Ideally, no one would be told to lose weight, of course. But if it's going to happen (and it does happen), it's interesting to hear a story about it happening to a dude. Jason took the criticism well, it seems. Sigh… men just have a completely different attitude towards weight loss and weight criticism. It's like they're a completely different species.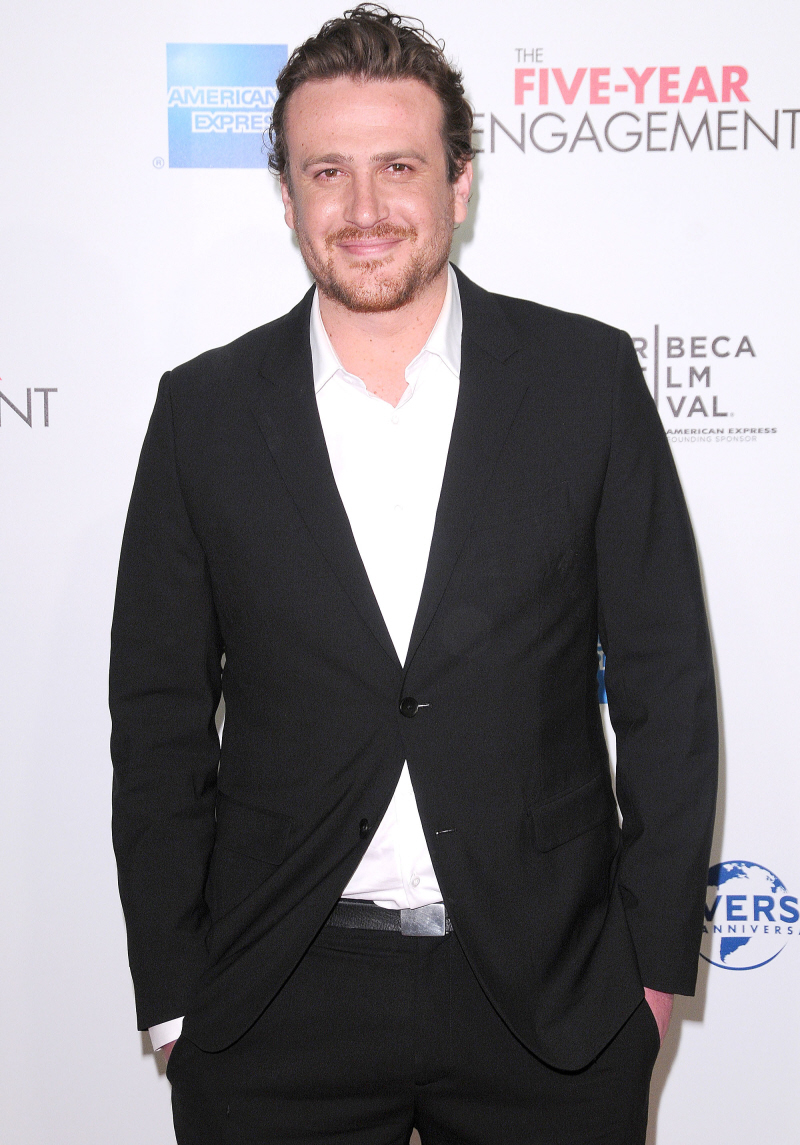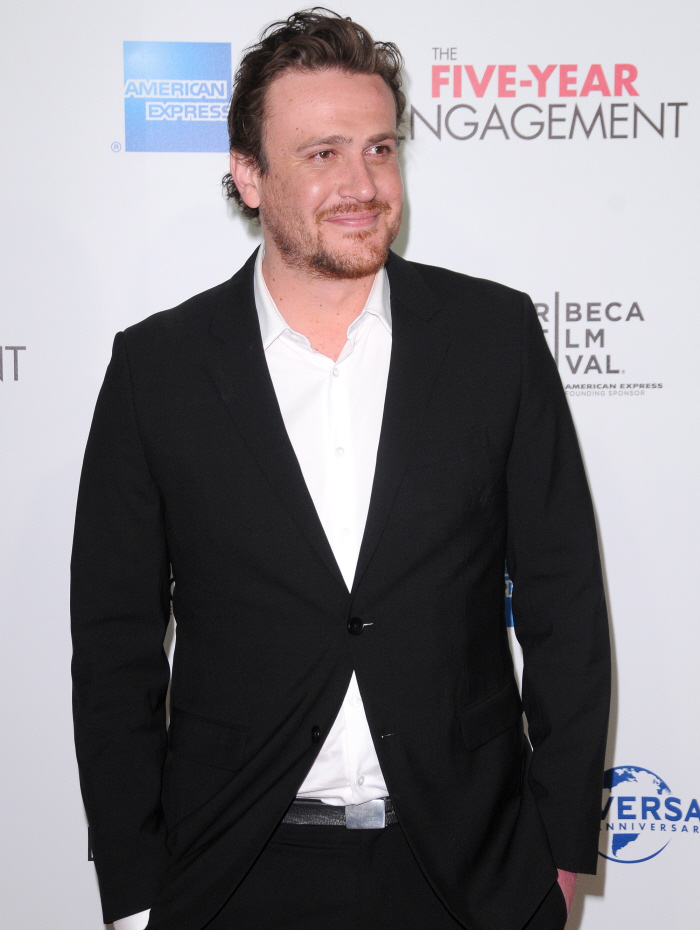 Photos courtesy of WENN.