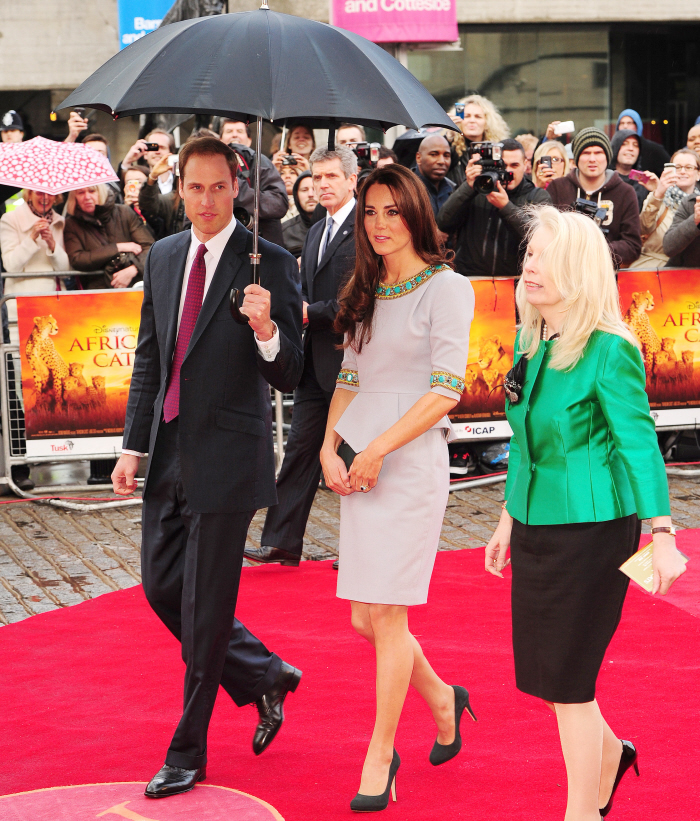 These are photos from Duchess Kate and Prince William's public outing yesterday in London. Do you realize they haven't done a public event together since January? Do you realize that it's been five weeks since Duchess Kate has done any public events? The last time she had a public "royal duty" outing was March 19th, the time she made her first… public…(glances down at notes)…(blinks)… speech! In the past five weeks, Kate has been "off" of the public schedule because her prince finally came back from his six-week training mission in the Falklands. And once he returned, there was the much needed ski holiday and hair appointments and shopping and such.
Anyway, Will and Kate got all dolled up and came out (in the rain!) to the UK premiere of African Cats. It was charitable screening/premiere benefiting the Tusk Trust, one of William's patronages. Kate wore a familiar silhouette – I actually wondered if she had just bedazzled the sleeve hems of one of her old dresses, but no – this is a new dress by Matthew Williamson. Thoughts on the dress? It's just so familiar to me – it looks like several pale, muted dresses she's already worn, with the exception of the bejeweled sleeves and neckline. That makes it "special" – but is it enough to stand out from Kate's other ¾-length sleeved shift dresses in various shades of oatmeal heather and dusky oatmeal? Don't even get me started on the peplum (dust ruffle) and the shoulder pads (dated!).
Things I like: Kate isn't fooling with her hair as much. She must have realized that the rain was ruining her curls and she didn't even want to fool with it anymore. I also like that William is very conscious of making sure Kate has enough umbrella coverage. That's very sweet.
PS… Are royals not allowed to wear raincoats?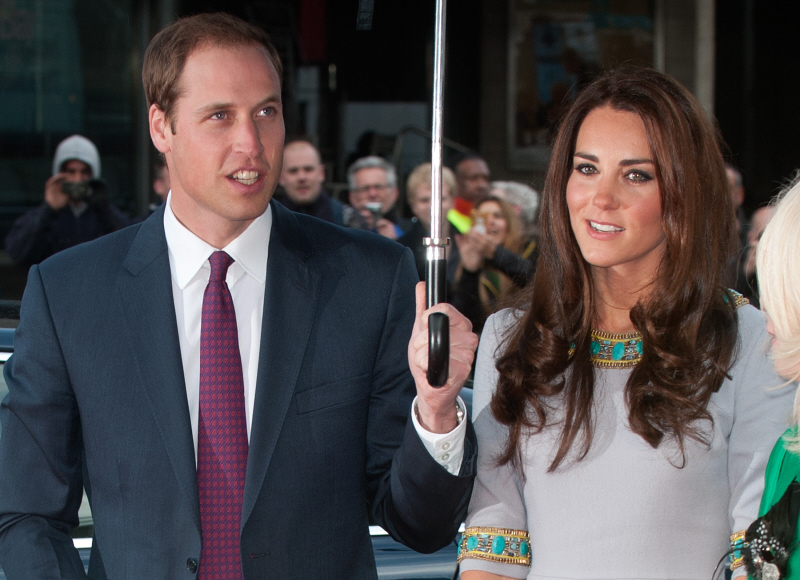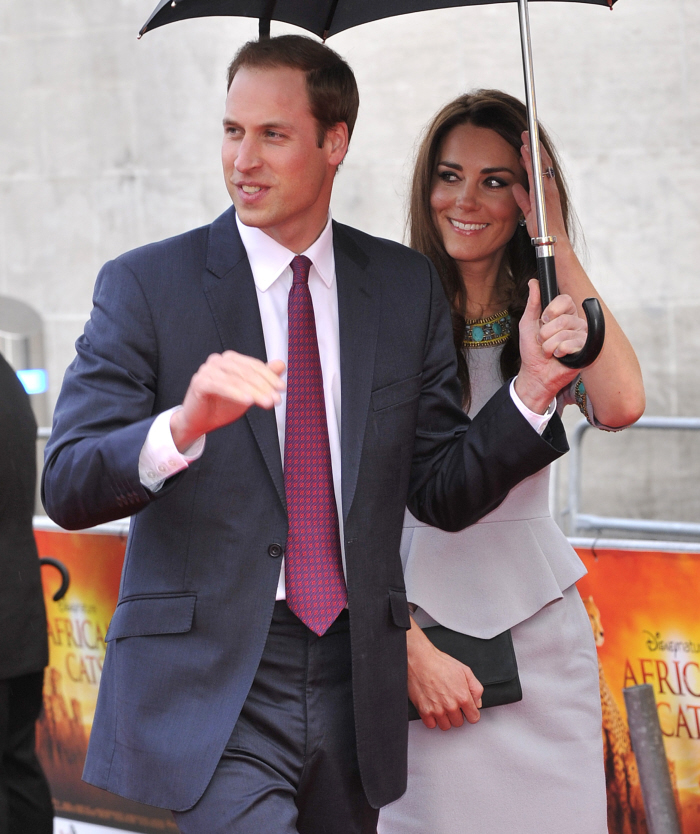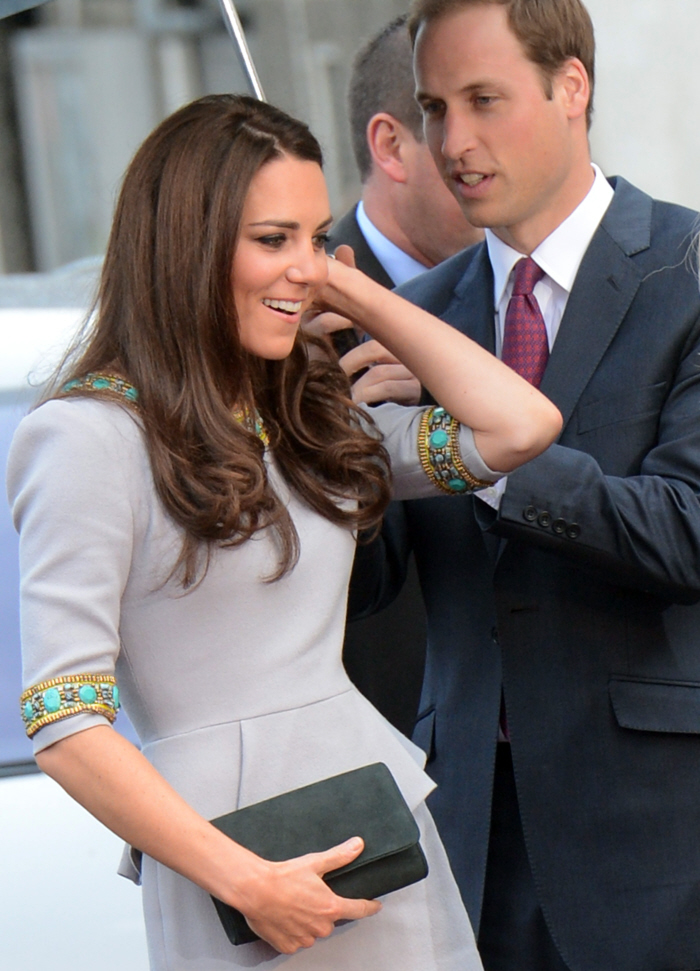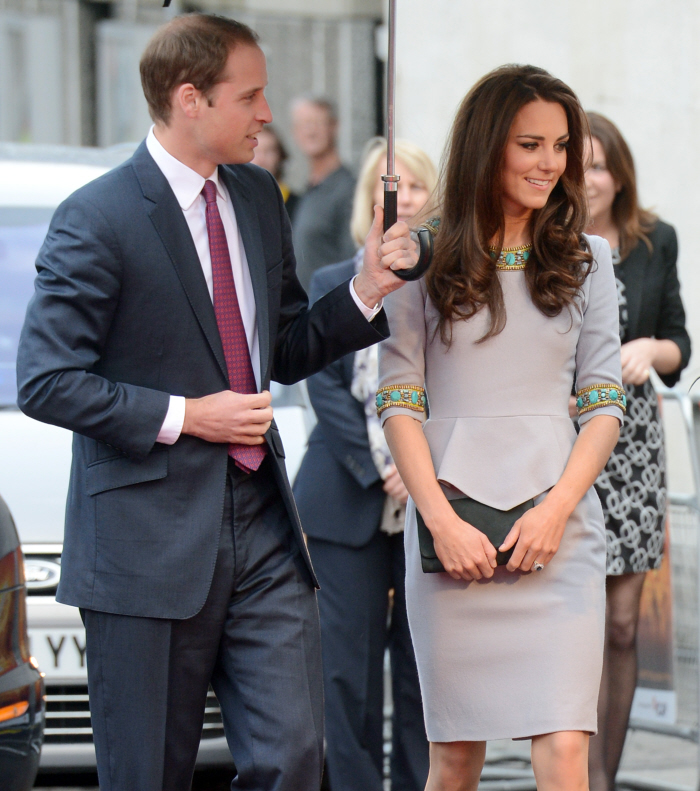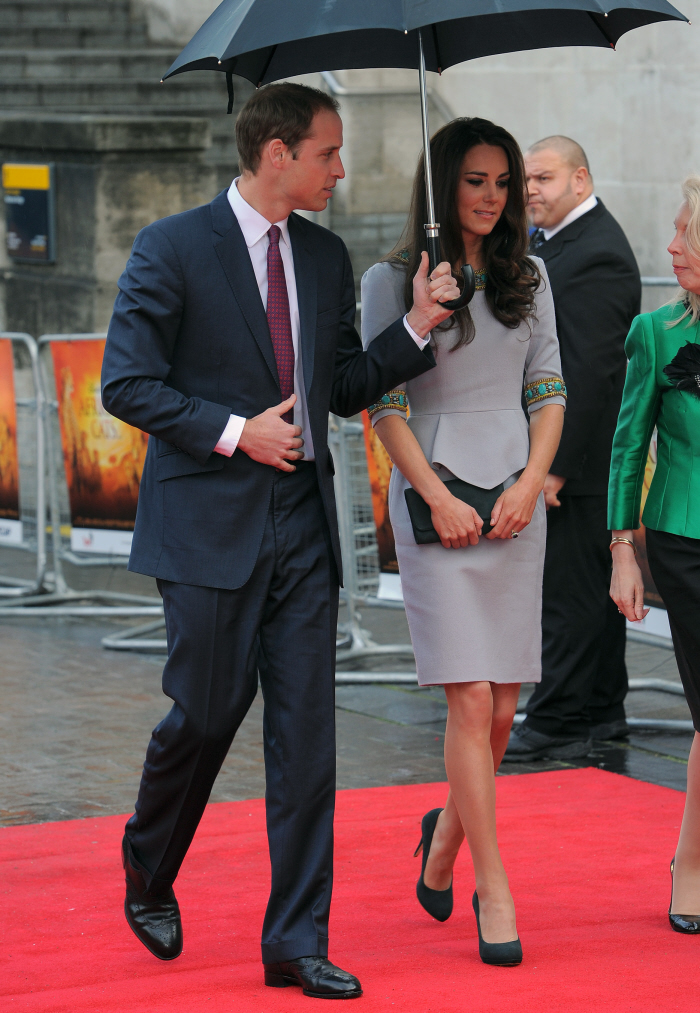 Photos courtesy of WENN.