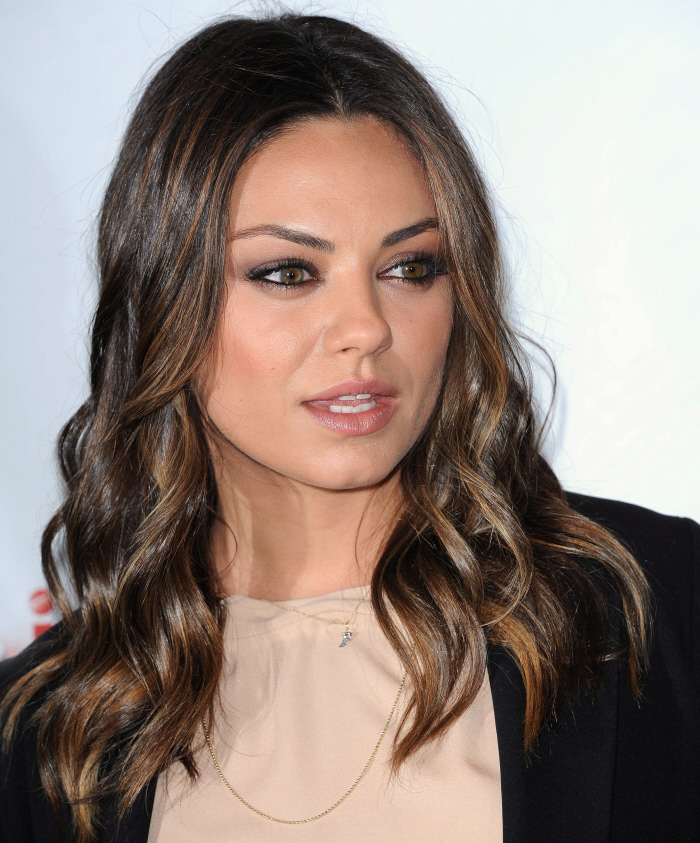 Mila Kunis and Ashton Kutcher spent this past weekend in Santa Barbara. They went out to eat a few times, they did some sight-seeing, and they looked loved-up according to eyewitnesses. This three-day weekend getaway came on the heels of last week's report that Ashton and Mila were out on what appeared to be a date. After that "date," however, Mila's rep ran around denying that Mila and Ashton were anything but former costars and friends. The weekend getaway would seem to suggest that A) Mila's rep is a liar and B) Mila doesn't want to be publicly associated with Ashton. Some are calling it a shamef–k situation – but three-day weekend getaways don't read "shamef–k" to me. That says "We're in the beginning of something and we don't want to label it yet." Maybe Mila is embarrassed… or maybe she just likes d-bags and can't see the forest through the douche-trees, you know?
Anyway, while Mila was in Las Vegas for CinemaCon, she spoke to Extra's Ben Lyons about Ashton. Surprise! She's still half-heartedly denying it. She told Lyons, "It's absurd! I've never commented on my personal life, I'm not going to comment on my personal life. A friend is a friend." Here's the video:
The thing is… saying "a friend is a friend" and "it's absurd" is commenting on your private life. She wants to deny that she's dating Ashton (the denial of which is becoming increasingly "absurd") AND she wants to not comment on the whole mess. How about, "Yeah, I know, those reports are so weird. I'm still not commenting on my personal life, though. Sorry!" Because now I'm convinced that Ashton and Mila are really hooking up and they're in the "we're not going to label it" phase.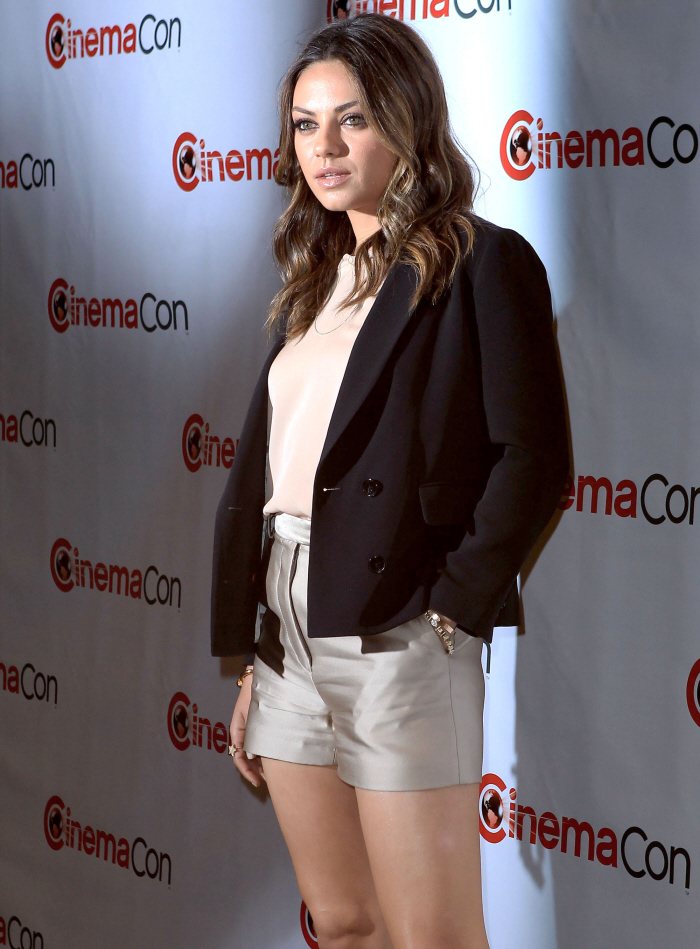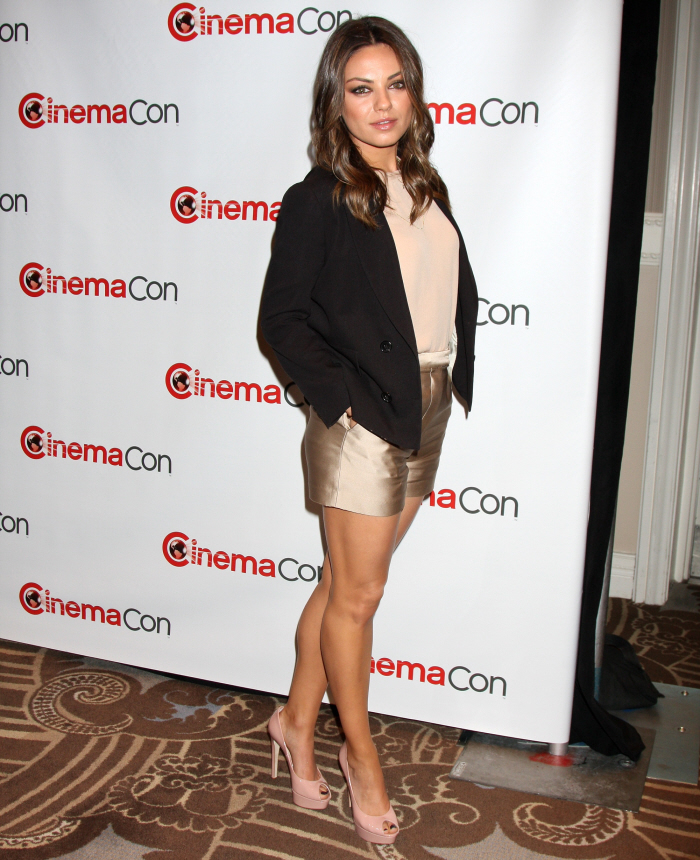 Photos courtesy of WENN.